Here With Me – Vol 3 – With David Elders – Softly Softly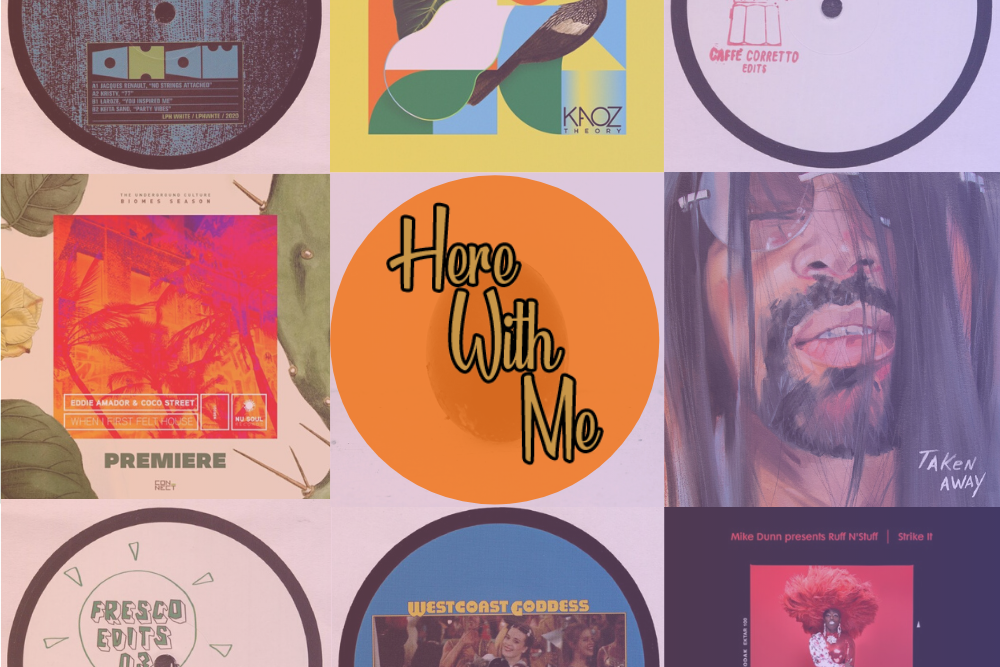 Here With Me – Vol 3 – With David Elders – Softly Softly
Check the latest MFSB live stream with Yogi Haughton and David Elders via Mixcloud live and Zoom from 3pm – 9pm from tomorrow, Saturday 18th July. All links are available via: https://www.facebook.com/events/202576561054869/
With things starting to approach a return to normality, in some sectors at least, this time around we'll be considering what this means for club culture in the context of the current and envisaged near future.
It should be obvious to most that club culture is perhaps more than any other sector reliant on close contact and interaction between people to define 'what it is'. Shops can reopen with distancing, restaurants can limit the number of seats and servings, even beer gardens can operate with a hint of it all feeling 'normal' to some degree.
Clubs cannot. No matter that we might want to return en-masse to the dancefloor, it's simply not something that is remotely doable with any degree of distancing involved. I've seen clubs in Europe 'return' with 20-minute sets and a distanced crowd of people sitting in chairs. I've seen the idea of outdoor festivals with circles painted on the ground for people to dance in individually. I've seen talk of drive-in raves. None of these are clubbing as we know it. If you take away the human interaction from clubbing, it's no longer clubbing.
Now I get that to a great degree it's a double-edged sword. If we want a scene there for us to return to on the other side of all this, we need to find a way that makes it viable for venues, promoters and parties to survive and still be there when we emerge blinking into the bright light of the post-Covid world. But, we cannot charge headlong into a situation whereby instead of helping the situation we are in fact fuelling more illnesses and a longer time-frame before we get through this.
It's a delicate balancing act, not least for us as DJs. More than anything we want to be back playing in front of a real crowd instead of our bedrooms or livingrooms. We want to be helping to contribute to the survival of the venues that are home to our clubs and our parties. We recognise that we have a responsibility to both of these aspects of the scene and to play our part. There are also many DJ's out there who have found their only source of income completely dry up overnight and have had little or no way to earn any income for many months now. While there are many in the same boat, the nightlife sector as a whole will certainly be one of the very last to be able to safely return to normal operation and that may yet be a considerable length of time away.
I don't pretend to have all [or any!] of the answers to these questions. Maybe it will be that we have to swallow things being really unnatural and some kind of distanced half-way house for a period before we can return to how things were before? Maybe we'll have to find a way to do more of an organised virtual set-up with ticketed live streams in order to help provide income for those venues and individuals who need our help? Maybe we'll just have to wrap things up and write off the next 6 months or a year completely until there's some safe way to return?
For sure these will be some testing times ahead but if I'm sure of one thing it's that club culture has always had its roots in seeing light at the end of tunnels and of trying to work as one to find a way through. Together we will get there somehow…
I'll be back with more inane ramblings in a month but to see you through in the meantime, here's 10 of the latest tracks that have had me getting out of my seat and wishing the dancefloor was there to share them with you properly.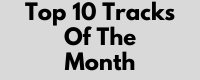 In no particular order…
Westcoast Goddess – Stay On My Mind – Lets Play House US
From the outstanding Strawberry Infiniti EP, this is a sublime slice of proper house music with nods to the past but very much a selection of forward-looking music
BPlan/Fab O – Aroma Club – Caffe Corretto Edits
A lovely varied EP with a bit of something for everyone. My favourite track from the EP seems to change daily with all 4 giving great value but as the only one on YouTube at present is this one, here is Aroma Club – a nice disco flavoured edit track
Eddie Amador & Coco Street – When I First Felt House [The Vocal Afterhours Mix] – Nusoul Records
A lovely little track that starts out quite deep and moody before breaking out into a far more soulful affair. Lyrically it also seems to be harking for a return to the dancefloor from the current situation perhaps.
Lady Blackbird – Blackbird [Foremost Poets Adventure Mix]
Released via her own Bandcamp page, this is a stirring 12-minute plus interpretation of Nina Simone's powerful civil rights anthem and is a stunning fusion of jazz and deep house. Absolutely lovely track.
Dwayne w. Tyree – Starlight – King Street Sounds
Vocal house music with a lovely little subtle nod to some disco vibes and chords in the background. Nice little singalong number this. Not landing until late August this one so unfortunately no YouTube link!
Jacques Renault – No Strings Attached – LPH White
From the varied and rather excellent AIAE EP, this is a track full of soaring strings and subtle disco samples that really works a treat. One of those tracks that sneaks up and rapidly and becomes an earworm because it's less obvious. I'd swear I can hear a little touch of same Backstabbers lift that was used in Wish I Didn't Miss You in there too for the sample freaks 😉
Frescoedits – Bali – FrescoEdits Italy
The entire Frescoedits 03 EP is chock full of dancers. Another one it was hard to pick a favourite from but I've settled on perhaps the most obvious of the lot. It's just impossible not to love this track! Very very disco'y but also huge chunks of 80s in there. Honourable nod to Love Is on the same EP with perhaps 3 of the most obvious and blatant samples I've ever heard on one track – one of which just shouldn't work but somehow kinda does!
Demuir, Bluey Robinson – Lusting U [Original Mix] – Kaoz Theory
Great example of how, if you get the groove right, you can have the catchiest record imaginable without losing the simplicity of the track or overburdening it with too many elements. This is one for the dancers!
Mike Dunn presents Ruff N' Stuff – Strike It [Honey Dijon Re-Edit] – Classic Music Company
Did someone saying Vogue? A proper return to the days of extravaganza and catwalk posing and showing out with this chunky slice of diva-centric house. At points there's more than a little Farley and Heller/Roach Motel dub vibes in there too. Strike It!
Moodymann – Taken Away – KDJ
The genius that is Kenny Dixon Jr back with the title track from his latest LP. Featuring another incredible talent [Amp Fiddler] on additional keys. This is a lovely, low-slung house workout with blues overtones. Essential.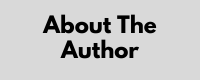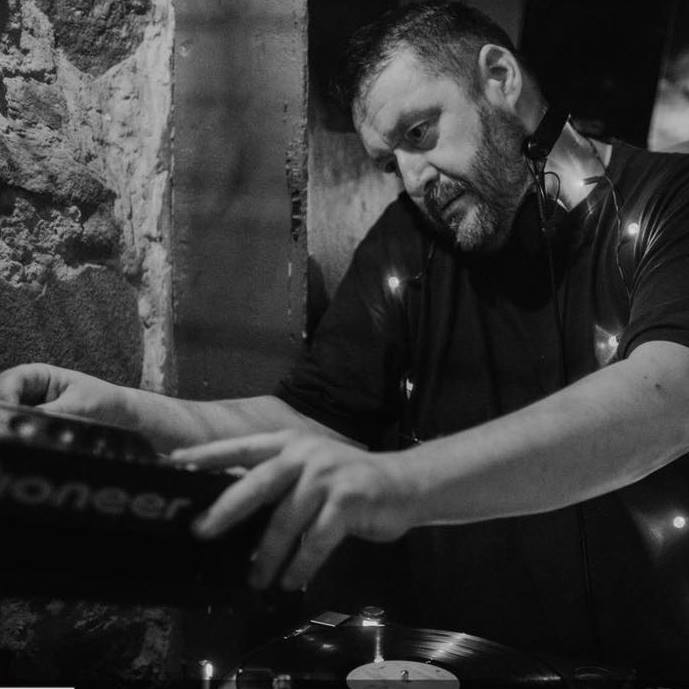 Based in Edinburgh David is one of the heads behind once of best daytime parties in the UK, MFSB at the Street also in Edinburgh. He is also behind weekly party We Come To Dance and a dedicated vinyl collector.
For more info on David Elders, MFSB & We Come To Dance check: 
David Elders Facebook: https://www.facebook.com/david.elders.7
MFSB Facebook: https://www.facebook.com/MuthaFunkinSoulfulBeats/
We Come To Dance Facebook: https://www.facebook.com/WeComeToDanceEdinburgh/
Tags:
BPlan
,
David Elders
,
Demuir
,
Dwayne w Tyree
,
Eddie Amador
,
FrescoEdits
,
Here With Me
,
Jaques Renault
,
Lady Blackbird
,
mfsb
,
Mike Dunn
,
Moodymann
,
Westcoast Goddess