Natasha Kitty Katt – Larry's Code Premier & Kosmic Oscillations EP Review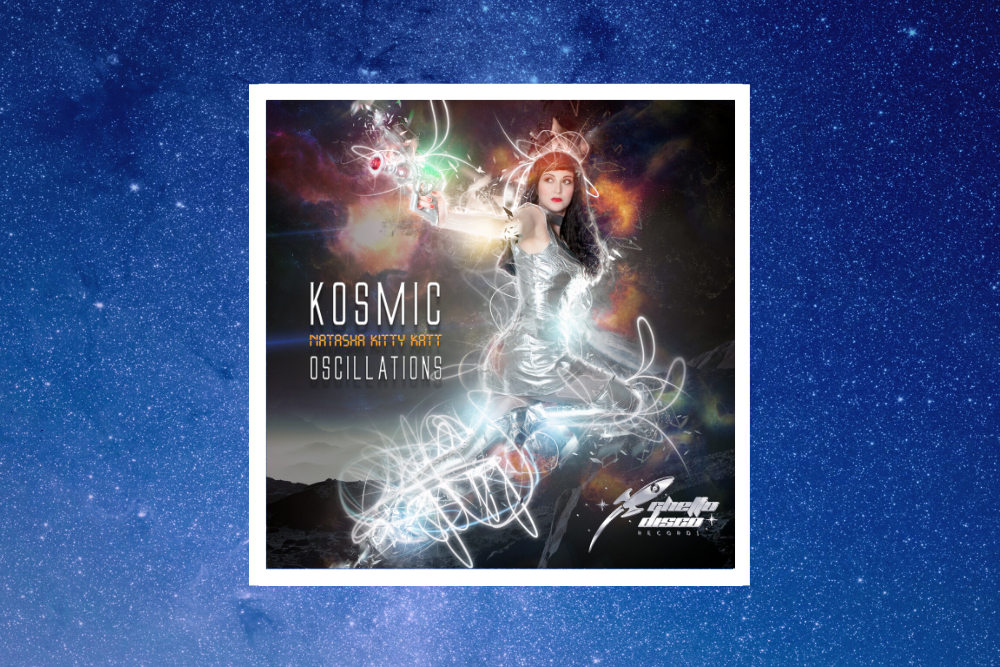 Natasha Kitty Katt – Larry's Code Premier & Kosmic Oscillations EP Review
Natasha Kitty Katt has very much had a whirlwind last couple of years. A procession of chart topping singles and a huge reputation as a talented DJ have seen her in huge demand all over the globe with regular gigs among many others for Glitterbox and Liverpool Disco Festival.
Natasha is now also rebooting her record label Ghetto Disco which had a handful of classy sell out releases a couple of years back. First up is a brilliant four track EP Kosmic Oscillations. It's an EP which see's Natasha's sound evolving ever further into the electronic edges of house territory.
Easing us into the EP is the title track Kosmic Oscillations and it's a super smooth slice of deep swirling house music. A wonderfully full bassline, strong drums and ever moving layered synths give a spacey feel reminiscent of François Kevorkian in his 90's prime.
Our premier today is Larry's Code, here Natasha again shows her skills at crafting the perfect bassline as this one fills the speakers and begs to be heard over huge club systems. Well chosen Larry Levan vocal samples and laser synths give this one plenty of dancefloor presence.
Opening up the flip side is Up There. Treading similar territory to Larry's Code but with a slightly more electronic feel it's classy percussion lines, trippy vocal stabs and deft synth stabs sit perfectly across a hip shaker of a bassline.
Closing the EP out is Katt Nipp which ups the electronic ante and the BPM yet again. Powerful synths rain down as this one drives itself straight to the front of the dancefloor hands aloft.
Kosmic Oscillations is a multi layered EP which sits at the cusp of many different strands of house. music. Backing up what we already know of Natasha's ability to always choose the right sample and design music which is perfect for the dancefloor this one also ably demonstrates Natasha's growing repertoire of diverse club sounds and her ability to craft stellar basslines and top class percussion layers.
Ace release!
Grab the EP from: juno.co.uk/products/natasha-kitty-katt-kosmic-oscillations/781918-01/
For more info check:
Natasha Kitty Katt Facebook: https://www.facebook.com/NatashaKittyKatt/
Natasha Kitty Katt Soundcloud: https://soundcloud.com/natasha-kitty-katt
Ghetto Disco Facebook: https://www.facebook.com/GhettoDiscoRecords
Ghetto Disco Soundcloud: https://soundcloud.com/ghetto-disco-records
Tags:
Ghetto Disco
,
natasha kitty katt