HereWithMe – Vol 4 – With David Elders – It Is But It Isn't…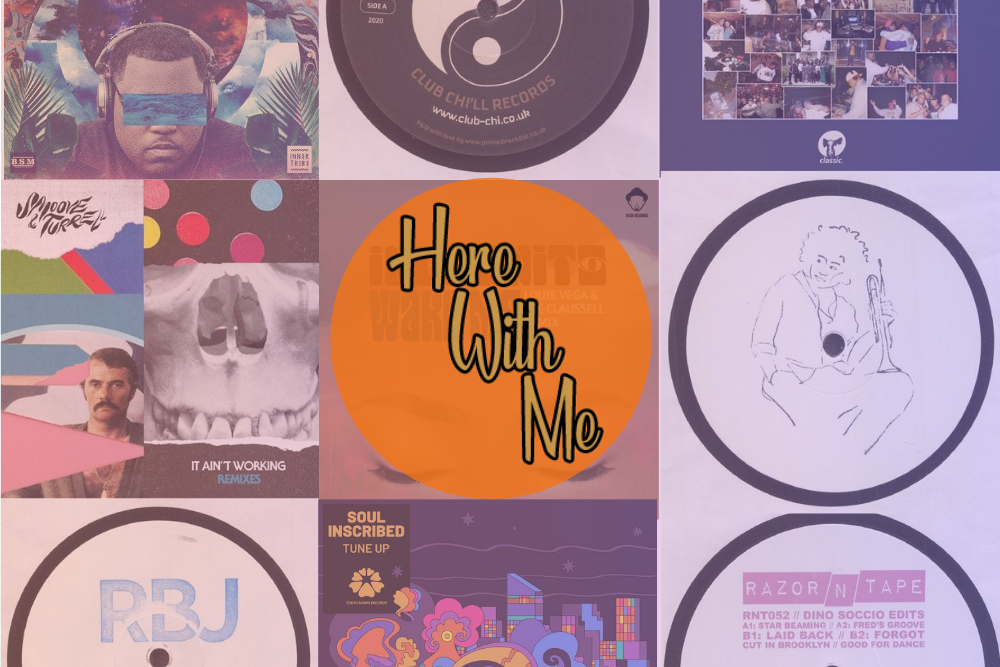 HereWithMe – Vol 4 – With David Elders – It Is But It Isn't…
I had intended this latest outpouring to be a little change from the norm, with slightly less rambling from me and more focus on the music. But…
There's been a lot of disappointing scenes from around Europe this past month with various 'plague raves' being held in Belgium, France, Italy and elsewhere. That's before you get into the illegal unlicensed gatherings which have been held here in the UK.
There have been people trying to justify it by comparing it to the grass-roots movement which sprang up to fight the Criminal Justice Bill in the early 90's here in the UK which is utterly ludicrous. Back then it was about pushing back against draconian legislation designed purely to wipe out club culture entirely. These events are purely about money and ego, without a second's thought about the scene or anyone within it [or outwith it for that matter].
For a scene which here in UK has had ZERO support from government [compared to the likes of Germany which has squarely supported their culture throughout], all these kind of images do is provide all the ammunition needed for those who would dearly love to consign club culture to the annals of history. People can point their fingers and shout about club culture being irresponsible, money-driven, self-centred and caring more about Instagram followers than about life or death. And the saddest part is that they are absolutely right. These events are doing nothing but damage not only to our scene but to society in general.
There's a lot of promoters, DJs, agents and indeed punters out there who need to take a long hard look at themselves and their recent actions…
As they say, if you're not part of the solution… you're part of the problem!
I'll be back hopefully with more music and less moaning in a month but to see you through in the meantime, here's 10 of the latest tracks that are floating my boat!
In no particular order…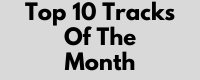 Mike Dunn – If I Can't Get Down [Luke Solomon's Clubland Remix]
Mr Dunn's chunky floor-filler gets the rework treatment from Luke Solomon and this is a BIG one. Elements of funk, disco and proper 4×4 house vibes come together in perfect harmony. This is a mover!
Smoove & Turrell – It Ain't Working [Ashley Beedle's NSW Dub]
My favourite Geordies turning it out once again [as ever] with this fine cut from their Stratos Bleu album. Here in remix form provided by the more than capable hands of Ashley Beedle in vocal and dub flavours. Although it's a perfect background to John Turrell's fine vocals, for me the dub just takes the prizes here for the dancefloor action.
Dino Soccio – Star Beaming
Razor N Tape still hitting it right out of the park on a regular basis and this is no exception. Dino Soccio rocking up with a 4-tracker full of sample grooves laid together nicely with lots of variety. This effort is utter genius but for me I like to pitch it down a fair way to get full effect.
Incognito – Wake Me [Louie Vega & Joe Claussell Remix]
A little more of a laidback and deeply soulful vibe for this cut featuring an array of talents. This Jean-Paul Maunick & James Berkeley composed track superbly holds back from being right in your face and with the delicate touch of Louie Vega and Joe Claussell on the dials, it manages to hold the dancefloor regardless. This will be looked back on as a classic in years to come.
Ltd W Lbl – Scrutinized Tune
A label I've only just come across and so far all 3 of its releases have blown me away. From low-slung disco grooves to Balearic bliss, there's some real talent and feeling went into every slab of vinyl they're released so far. A real Brazilian AOR vibe to this track that would sit just fine in any beachside set across the world. Lovely.
Steal Vybe – Love's Song [Chris Forman's Retouched Soul Mix]
Listeners to my weekly radio show have been getting treated to this ahead of the game for a while now as my good friend Chris Forman was good enough to share the promo vibes with me early. A reworking of a track originally released in 2005 on the Musical Journeys EP, Chris brings this right up to the present with this offering. As it doesn't get its full release for a while yet and is only available on promo at present, just a little snippet from this link as it's not on YouTube yet 😉
https://www.traxsource.com/title/1396193/loves-song
RBJ – Games You Playin'
Another label that has crept up on me relatively recently but seriously impressed is the RBJ imprint, with this release being its third bash at reworking tracks made large by the legendary Ron Hardy. Proper slice of sleazy funk-based house that is sure to move any floor. Large.
JSOUL – Earth
Another track I've had the pleasure of sharing from promo ahead of full release is Earth. From the superb album Levels, Earth is a downtempo cut that marries hints of the blues, hip-hop, soul and house to great effect. Whole album is superb as a matter of fact. You need to be checking this out.
Soul Inscribed – Home Is Free
And the promos keep coming! Been absolutely hammering all the tracks from what is one of the best albums I've heard in a LONG time – Tune Up. Home Is Free is a great peek into the vibes and sounds [live instruments too!] that make NYC's Soul Inscribed what they are…
Jungle Wonz – Human Condition / Marshall Jefferson – Vibe Three
I'll leave the description to Juno as I can't better it…
Chicago house heads rejoice, because right here we have a holy grail release. Marshall Jefferson originally recorded "Vibe Three" in 1985, and it was only ever played by Ron Hardy at seminal club The Music Box. Gene Hunt and Emanuel Pippin were amongst the only other DJs to have a copy of the tape, but the track was never released until now. This is pre-"Move Your Body" music, capturing the soul and vitality of house music at its inception and sounding as fresh as it would have back then. As well as Jefferson's instrumental original, the flip finds Jefferson teaming up with his partner in Jungle Wonz, Harry Dennis, for a poignant vocal version called "Human Condition". Don't sleep on this, as it won't be around for long.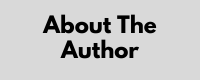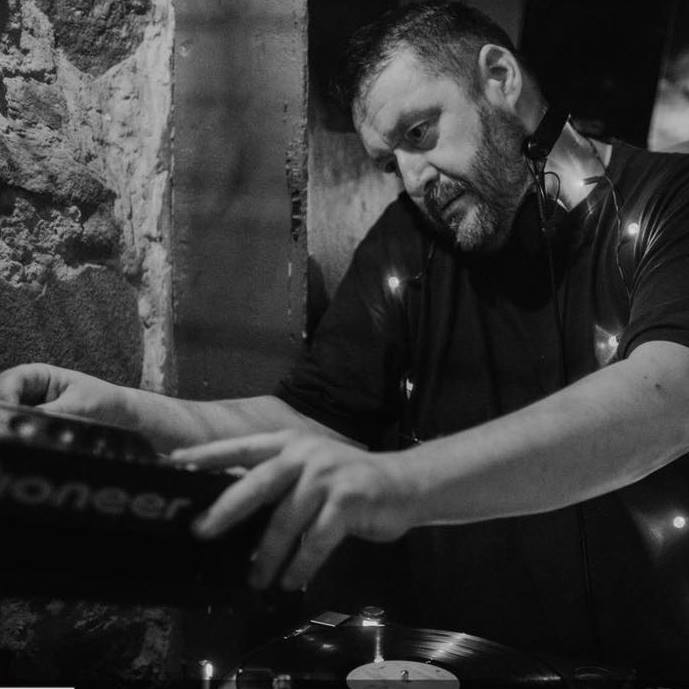 Based in Edinburgh David is one of the heads behind once of best daytime parties in the UK, MFSB at the Street also in Edinburgh. He is also behind weekly party We Come To Dance and a dedicated vinyl collector.
For more info on David Elders, MFSB & We Come To Dance check: 
David Elders Facebook: https://www.facebook.com/david.elders.7
MFSB Facebook: https://www.facebook.com/MuthaFunkinSoulfulBeats/
We Come To Dance Facebook: https://www.facebook.com/WeComeToDanceEdinburgh/
Tags:
ashley beedle
,
Chris Forman
,
David Elders
,
Dino Soccio
,
Here With Me
,
Incognito
,
Joe Claussell
,
Jsoul
,
Jungle Wonz
,
Louie Vega
,
Marshall Jefferson
,
Mike Dunn
,
RBJ
,
Smoove & turrell
,
Soul Inscribed
,
Steal Vybe