LV Mixtape 165 – Soul Central [Tropical Disco Records]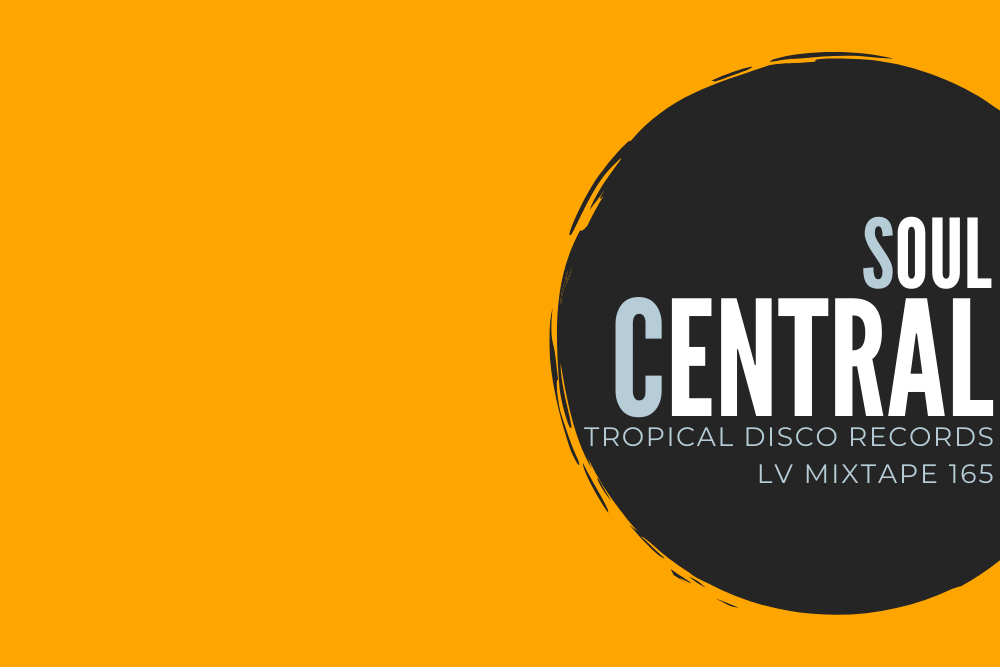 LV Mixtape 165 – Soul Central [Tropical Disco Records]
Soul Central became an essential part of the house music scene in the mid 00's when their brilliant recreation of Derrick May's Strings of Life became a worldwide smash. Hitting the top 10 in the UK and notching up 10K+ radio plays it's a track which is still in heavy DJ rotation today such is it's timeless nature. After a run of successful tracks following that release Soul Central had a long lay-off and are now back with a change in lineup with Matt McKillop coming on board along with original member Paul Timothy.
Their new direction is superb taking in all that is great about the current disco renaissance and adding that Soul Central house edge to it with plenty of wonderful work on the keys topping things off. They have recently signed a series of singles to one of the hottest labels out there right now Tropical Disco Records. The first of these tracks All This Love is a dancefloor bomb and perfectly demonstrates their current direction fusing a sublime disco vocal with a real groove of a bassline and flowing piano solos.
We have a full interview with Soul Central coming up early next week. In the meantime they put together a superb mix for us which is packed from start to finish with their original tracks and remixes. Make sure you check it out and please give it a share on Soundcloud and help spread the love.
Ahead of the interview we had quick chat to them about the mix.
Q1: What can you tell us about the theme of the mix you have done for us and what are some of the key tracks for you?
Disco flavours all the way, taking on a sequence of our latest releases on vinyl and digital with a few key edits and current favourites in between. This could be the sound of the summer or a sweaty basement party if we had the option post lockdown.
Q2: How does the style of mix here compare to how you would approach a live DJ set?
We always play off the cuff and feel what the crowd are vibing from. Sometimes we lead with our latest cuts and then drive it into a direction to entertain, educate and lift the energy at the same time. Here we thought we'd drop more of a showcase on the latest Soul Central sound, resisting the urge to go seriously leftfield and share some of our exclusive tracks publicly.
Q3: Which other artists DJ mixes do you find yourself coming back to time and again and do you have a favourite that you gravitate towards?
We always check out a variety of DJ mixes dependent on our mood, some are funk and downtempo inspired. Our fav DJ's are everywhere from Tee Mango, Nicolas Jaar, Henrik Schwarz, The Blessed Madonna, Joe Claussell, Kerrier District, Mad Matts (Local Talk), Idjut Boys, Francois Kervorkian, DJ Hervey, Carl Craig, Atjazz, Laurent Garnier, Kerri Chandler, Kink, &Me the list goes on, and also plenty of close friends that know and play better music than most big names.
For more info please check:
Soul Central Facebook: https://www.facebook.com/soulcentral.official/
Soul Central Soundcloud: https://soundcloud.com/soulcentralofficial
Tropical Disco Facebook: https://www.facebook.com/TropicalDiscoRecords
Tropical Disco Soundclud: https://soundcloud.com/tropicaldiscorecords
LV Mixtape 165 – Soul Central (Vinyl & Digital Preview)
1 Soul Central – Late Night Cruising / Electric Shrine
2 Soul Central – Peace Out (House Hero Mix) / Promo Only
3 Soul Central – The Destroyer (Original Mix) / Electric Mode
4 Soul Central – Party Together / Electric Shrine
5 Soul Central – Work It Out (West Loop Chicago Mix) Tru Thoughts
6 Soul Central – Just Friends / Electric Shrine
7 Soul Central – Just A Man / Electric Shrine
8 Soul Central – All This Love (Club Mix) Tropical Disco Records
9 Soul Central – Your Smile / Electric Shrine
10 Soul Central – Michigan Slide / Electric Shrine
11 Soul Central – Chicago Lights / Electric Shrine
12 Soul Central – What I'm Gonna Do (Raw Disco Mix) Electric Mode
13 Soul Central – Bring It Home / Electric Mode
14 Jazzman Wax – San Francisco (Soul Central 'Street Preacher' Remix) / theBasementDiscos
15 Paul Mondot – Countdown To Disco (Soul Central Remix) / Electric Mode
16 Jazztronik – Samurai (Soul Central Remix) / Exclusive Promo Only
17 Future Sound Of London – Papua New Guinea (Soul Central Remix) / Exclusive Promo Only
Tags:
Soul Central
,
Tropical Disco Records