HereWithMe – Vol 9 – Festive Fun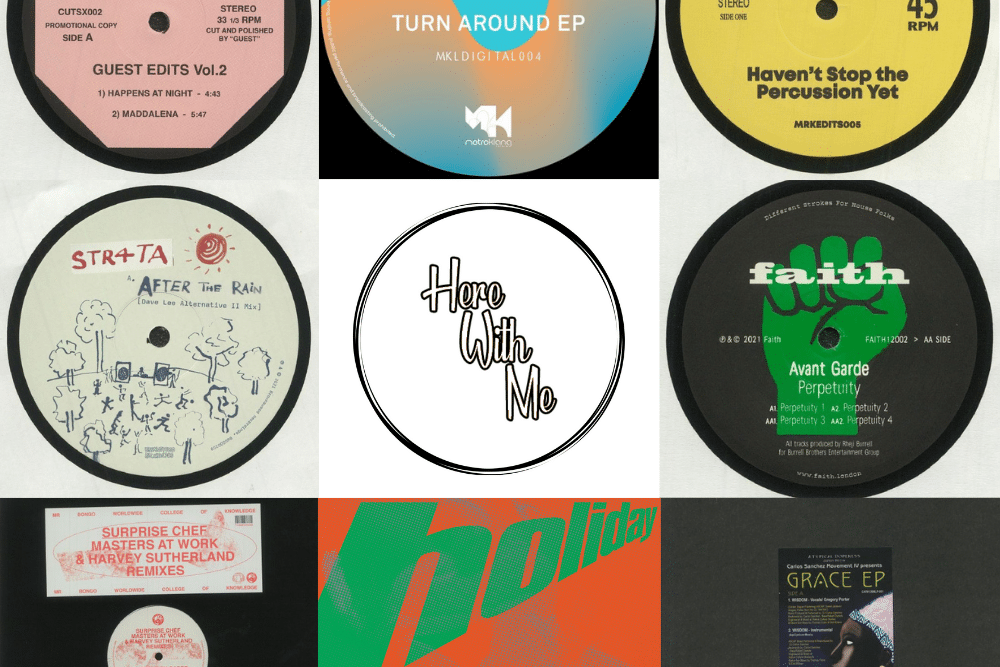 HereWithMe – Vol 9 – Festive Fun
As we approach the end of the year, its time for the last regular 'heads up' for all you trainspotters and Shazam enthusiasts. There'll be the usual 'best of the year' 10 to follow in due course but in the meantime here's 10 tracks of the moment, that are cutting floors up for me right now.
A good mix of stuff doing it on the dancefloors that matter at present, from deep and soulful house, to well-chosen edits to some proper leftfield stuff. Variety is the spice of life and all that!
So enough of the waffle and onto the tracks that matter as we head into the 2021's festive season… in no particular order…
Surprise Chef – Crayfish Caper [NuYorican Broken Mix]
Gem of a leftfield rework from the Masters At Work. Very much in the same vein as their glossy take on GusGus 'VIP' or Bryon Stingily's 'Flying High' and that is very much a good thing.
Guest Edits Vol 2 – Happens At Night
A vastly speeded-up edit of Geraldine Hunt – It Doesn't Only Happen At Night and albeit the original is class and this rework definitely borders on being cheesy, there's just something about it that works. A proper rabble rouser this one. Feel good party music of the next level.
Str4ta – After The Rain [Dave Lee Alternative II Mix]
First new material from Gilles Peterson and Jean-Paul "Bluey" Maunick's project Str4ta in a decade – this cut from the debut album 'Aspects'. Brit-funk reimagined for the future.
Carlos Sanchez Movement IV presents Grace EP
After my blowing the trumpet last time for Kerri Chandler's rework of Gabriels, along comes what – for me – is the EP of the year so far [by some distance I'd add]. Combining vocals from the likes of Gregory Porter, Kenny Lattimore & Bobby McFerrin with a track written by Elton John & Bernie Taupin, all with Joaquin Joe Claussell as Executive Producer is enough in itself but Carlos Sanchez is who pulls all this together. Sublime.
Mr K Edits Vol 5 – The House of The Rising Sun
A misnomer if ever there were one. A pretty straight up edit of Marlena Shaw 'Pictures And Memories' but regardless this really kicks where it hits. Floor-filler guaranteed.
Avant Garde – Perpetuity 4
Nu Groove stalwarts the Burrell Brothers come correct on the latest outing on Faith Fanzine's vinyl and digital imprint. House, house and more fucking house indeed. Proper.
Anthony Nicholson feat Lailah Reich – We Are One [Miquifaye Vocal Mix]
Deep soulful vocal house music just as it should be. Musical, spiritual and uplifting. Perfect balance of the elements in this track. Almost hypnotic.
Searchlight Ft. Tolü Makay – Breathe
Classy and unusual marriage of light, breathy vocals dripping with soul and a subtle broken beat track with choice pianos, this is a thing of real beauty.
Confidence Man – Holiday [Instrumental]
Sounds like some insanely-inspired mash up of the deepest of house from 87 with a balearic soundtrack to some avant-garde movie. Whatever its origins, this is simply superb. Heavenly Records on form. File under happiness.
Ricky Erre Love – Lovely Trouble
New juice on Metroklang Records. Deep, proper house music that is clearly aimed at dark dingy rooms instead of the bright lights of commercialism. Like some bastard lovechild of acid house and a video game soundtrack. You will move to this!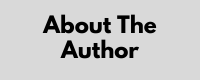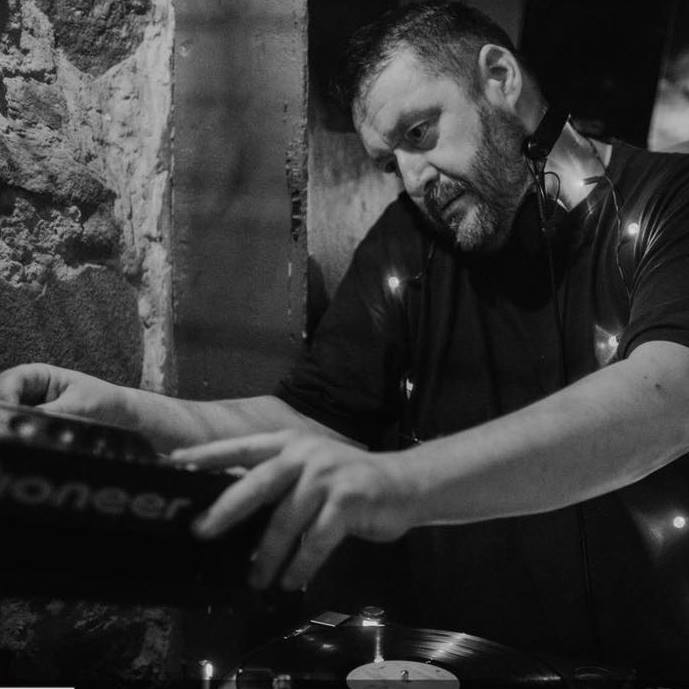 Based in Edinburgh David is one of the heads behind once of best daytime parties in the UK, MFSB at the Street. He is also behind the Here with Me show and a dedicated vinyl collector.
For more info on David Elders, MFSB & Here With me check: 
David Elders Facebook: https://www.facebook.com/david.elders.7
MFSB Facebook: https://www.facebook.com/MuthaFunkinSoulfulBeats/
Catch David's Here With Me show via: mixcloud.com/live/DaveElders
Tags:
Anthony Nicholson
,
Avant Guard
,
Carlos Sanchez
,
Confidence Man
,
Dave Lee
,
Guest Edits
,
Joe Clausell
,
masters at work
,
Miquifaye
,
MR K
,
Ricky Erre Love
,
Searchlight
,
STR4TA
,
Surprise chef