Eli Soul Clap talks Italo Funk Vol. 2, Crew Love, DJs for Climate Action, Lele Sacchi & Claudio Coccoluto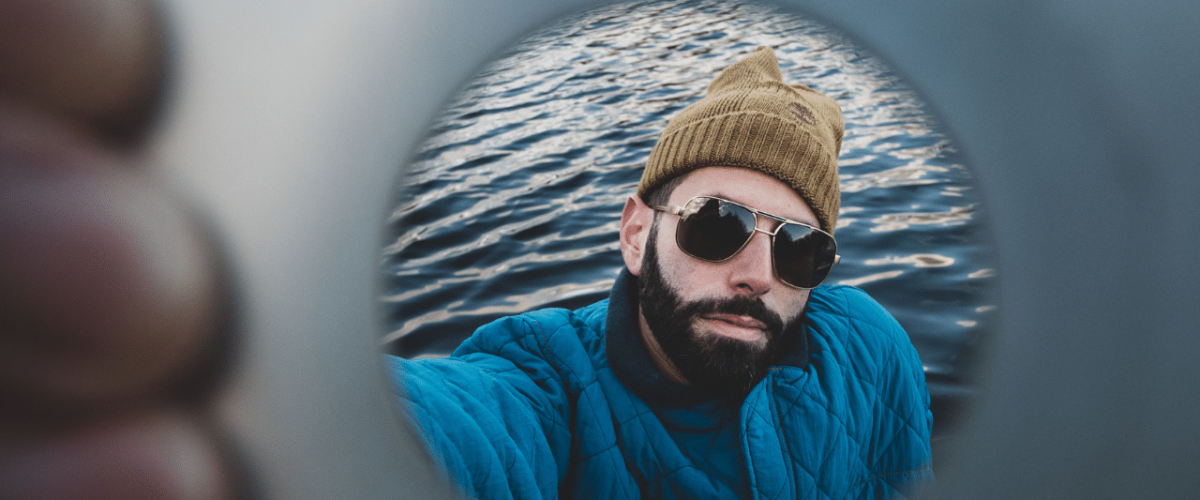 Eli Soul Clap talks Italo Funk Vol. 2, Crew Love, DJs for Climate Action, Lele Sacchi & Claudio Coccoluto
Like what you hear? To help support LV Online buy us a coffee via Ko-FI. Click HERE
An interview with the Insider for Le Visiteur
Soul Clap have been one of the real stand out acts on the international scene for many years now. Their colourful personality and unique twist on disco and house has seen them win a legion of fans the world over. One of the countries which has really taken them to heart is Italy where they have DJ'd many times. It's a passion which has been reciprocated with their love of Italian dance music. Following on from their brilliant Italo Funk Vol 1 which landed a couple of years back to huge DJ love they have now pulled together Vol 2 which lands on December 10th and features the likes of DJ Rocca, Stump Valley, Rollover DJ's, Lele Sacchi and Italian legend Claudio Coccoluto.
You can grab the album via: https://soulclaprecords.lnk.to/ItaloFunk2
The Insider spoke to Eli from Soul Clap about the album, Claudio Coccoluto, Crew Love, DJs For Climate Action, his love of UKG and Drum N Bass and their longtime love affair with Italy.
Thank you for your time today Eli. How have you been keeping, you good?
Thank you for supporting our work! I'm just doing my best to stay balanced in these crazy times.
You're up-state New York these days right? Did that make for a better lockdown experience ( if that is at all possible) than being in the city?
I'm super thankful to have moved up here summer 2019. Living in the country during lockdown meant I could still spend time outside and we have a community here that we could spend time with. I almost feel like I cheated the pandemic..
You're from Boston originally. Why do you think there are so many DJ & producer talents out of Boston? I was chatting to Kon recently and I asked the same thing. The musical vibrations must have been strong.
Boston is actually a very tough place for electronic music. There have been some waves, like growing up going to raves in the 90's, but since the end of nightlife on Landsdowne Street in the early 00's, the scene has been really small and underground. This made it special and tight knit when we were cutting our teeth, but also super competitive for not a lot of opportunities. Because the scene is so small there are some devoted heads and long running nights. Big shout out to The Phoenix Landing in Central Square where Wednesdays have been devoted to electronic music since the mid-90's and Elements on Thursdays is the longest running DnB night in the U.S. and maybe the world! Also can't forget Middlesex, which has been running important nights on Thursdays for almost two decades and of course Dancing On The Charles, the outdoor party that we founded in 2007 and still play every year thanks to our friend Rose keeping it alive.
Were you part of a crew in your teens? What were into musically, culturally?
Elemental Compounds was my crew! I was going by DJ Elyte and mostly playing Drum & Bass, doing a lot of sets and throwing parties with Miztah Lex and a bunch of other homies like Seler, J-Fuse and Reel Drama. I also was always into UK Garage and when 2-Step was huge in the UK in the early '00s I was part of Soul Champion crew with G-Notorious, Jam-2 and Senyo. We were some of the only DJs playing that music in the U.S.
Was radio a big source of new music for you then?
Radio was a huge influence for me, especially all the amazing college radio stations in the Boston area. I distinctly remember always staying up late on some weeknight for the DJ Yamin and Shwilly B's Grooveyard show on WMFO (Tufts) and hearing DJ Shadow and Dr. Octagon for the first time, as well as other trip-hop, acid jazz and techno sounds. Then there was WERS (Emerson) which had an underground hip-hop show every week night followed by electronic music late night. Then there was Spin Cycle which took over WFNX (the alternative radio station) every Friday or Saturday night live at the Axis nightclub. It was such an amazing time to be a teenager learning about music.
You recently played a UKG set of Grime and 2 step. What was it that gripped you about that vibe in the early days?
Like I said, Jungle / D&B were super important early on. I worked at the D&B record shop, 4Front Records in Boston around 2000-2002. Here's one of my old D&B mixes. But even before that I heard the sounds of Speed Garage from the cover CD of Muzik Magazine when I was living in the UK with my parents, summer '97. That really opened my ears, combining jungle samples and basslines with house beats, after that I was sprung on UK Garage for life. I've been playing a lot more Garage these days with the whole revival going on.
When did you start to produce as Soul Clap and what was the first release you put out?
Charlie and I started making music together around 2003. I was lucky enough to have a "synthesizer" class at my high school and had been making beats on a Yamaha RM1X and then Fruity Loops and Reason. Charlie was a little more fresh but soon blew by me in production skills. Our first explorations were edits / remixes of R&B tracks that we loved and over time we got better at making original music. Our first music came out in 2007 on Adam Collins' Euphoria Records then our first record "The Giraffe" dropped the next year on AirDrop Records. It was a 10" yellow vinyl and we were so proud. We ran around WMC that year giving copies to all our favorite DJs.
You must have released in excess of 100 records, and heaven only knows how many remixes. Can you give me a couple of release highlights from the mighty Soul Clap catalogue. Why are they special for you?
3 Wheel E-Motion because it truly embodies our early EFUNK sound…
Our edit of Womack & Womack because it was our first great edit and it's so deep…
In Da Kar because we got to collaborate with George Clinton and Sly Stone…
'Crew Love' features in everything you do. Are these close buddies from over the years? What is the collective about?
Crew Love started as a way to bring together the worlds of Wolf + Lamb and Soul Clap for special events. It became a collective of artists that were releasing on the labels and really more like a family. We toured together, lived together, and made music together for around 5 years. We had a Crew Love label and subscription service for releasing edits and exclusives from the crew and through some of the most epic parties of our lives…
Here are some classic Crew Love livestreams:
Crew Love : Soul Clap / Wolf+Lamb / The Fitness & Pony (Live) Brookyn Rooftop. Stream Here: https://www.dailymotion.com/video/x6d7ds6
Nature needs heroes right now and you are heavily involved in the DJs for Climate Action movement. What have you guys been up to this year and what is your mission?
The mission of DJs For Climate Action is to create opportunities for DJs and producers and their communities to learn about climate change and get inspired about climate action. Our most recent project is the Climate Samplepack / Climate Soundtrack. Greenpeace gave us access to their nature field recordings and we curated a sample pack that we shared and asked producers their creations for a Climate Soundtrack. We got over 300 submissions and crowds funded a Kickstarter to release the best tracks on a PVC free, 60% less energy intensive record made with a new process developed in the Netherlands. Climate Soundtrack was released last month digitally, and the vinyl is shipping now. We're also working on our 5th annual global Earth Night celebration for April 2022.
Moving on now to your forthcoming release – Italo Funk Vol.2 after the success of Vol. 1.
We were really happy that Volume 1 did so well, and we want to continue to build bridges with all the amazing artists and people in Italy, so Volume 2 just made sense!
Italy has to be one of the most beautiful countries in Europe aesthetically, gastronomically, and the vino of course. Do you have an Italian connection or something that pulls you there?
Luckily for me I have many Italian connections. First of all, my wife is an Italian citizen, and I hopefully will be someday. Then musically, Soul Clap has a deep connection to Italy and especially the north. We've been playing in Milano, Bologna, Reggio Emilia, and other northern cities since early on in the Soul Clap journey and we have lots of friends and collaborators throughout Italy. That's really how the idea for Italo Funk came to be… we were at a group dinner before a Soul Clap gig in Reggio Emilia with DJ Rocca, Lowheads and Capofortuna. We realized that we knew so many great producers around Italy that were making funky and unique music and we decided to curate a compilation of new, original productions from our Italian community.
What is your relationship with Lele Sacchi?
Lele was the first promoter to bring us to Italy, for the Elita Festival in Milano. Since then, we've become close friends and collaborators and DJed together countless times.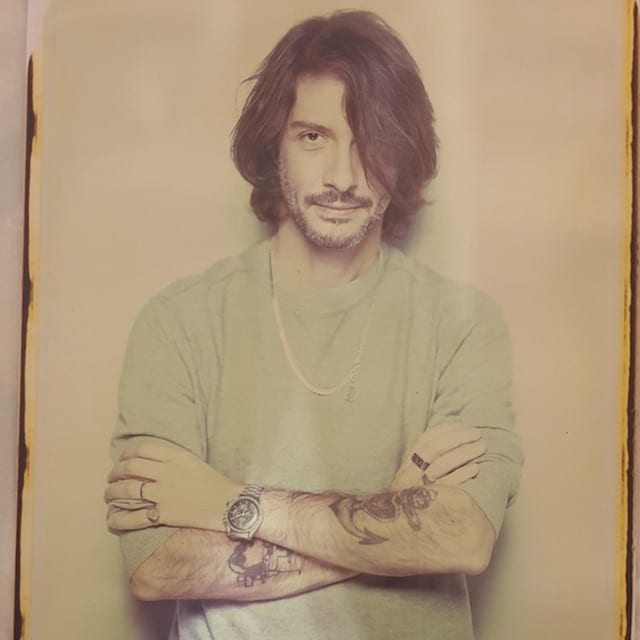 Lele Sacchi
You have dedicated to the album to Claudio Coccoluto. What can you tell us of his legacy?
Lele Sacchi said it best…
"Claudio was a leading light for most of us from the Italian DJ community. He came into the scene right at the moment when house music really got massive here, he took a music scholar and cultural approach to the dance sounds, and he was also an exceptional talent at mixing. The combination of both, plus his natural effortlessly empathic character, brought him to a superstar role here in Italy, and for a good part of the late 90s/early 00s internationally too"
"He was the one DJ that your mother also knew the name of because he never refused to go on TV shows or any kind of event where he could represent and defend the scene. At the same time, when he was hitting the decks, either at a massive open-air event or an underground venue, magic would come out of the speakers and with absolutely no trace of compromise to the commercial mainstream. I know so many other DJs, promoters and producers who feel exactly the same because he has been pure and stainless. We all miss him all the time. Luckily, his son Gianmaria, aka GNMR, is a very talented artist on his own and he's committed to keep Claudio's legacy alive, including his massive collection of unreleased music."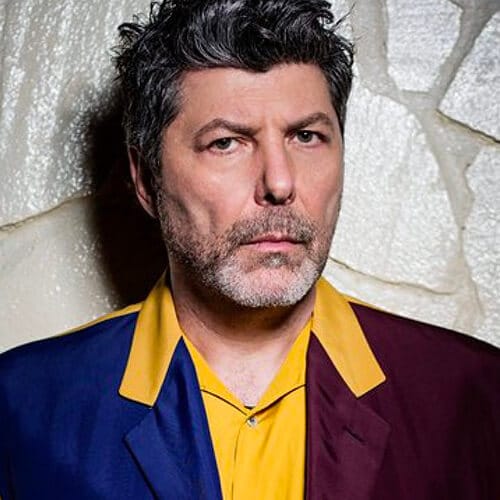 Claudio Coccoluto
There's a ton of hot talent on the comp. How do you go about selecting the artists? Was it hard to choose?
Almost all the artists on the comp are people that we know personally and have spent time with and DJed with over the years. For this second edition we put out a call to all the artists from Italo Funk 1 plus Lele invited some other artists for submissions, that's how ended up with the Coccoluto, Brioski and Rollover DJs tracks. Then we chose the tracks that fit the electronic funk vibe sound that we love so much at Soul Clap Records, and this time I also wanted to have everything feel breaky and bassy and futuristic. There were a few artists that didn't make the cut and we really want to expand diversity of the artists featured so it looks like we're going to have to do volume 3 😉
What's your highlight of the comp? or is that too difficult to say..
I can't play favorites! But, having Coccoluto on here is really a huge honor and his track is just so good.
Are there plans for Soul Clap to visit the UK soon?
It really has been way to long since we've gotten to share music and dancefloors with you lot… we're working on getting back to the UK Summer 2022 to finally tour our WTF (World Transformation Force) album 🤞
For more info please check:
Soul Clap Records Facebook: https://www.facebook.com/soulclaprecs/
Soul Clap Records Soundcloud: https://soundcloud.com/soulclaprecs
Soul Clap Records Instagram: https://www.instagram.com/soulclaprecords_/
Soul Clap Records Twitter: https://twitter.com/soulclaprecs
Tags:
Claudio Coccoluto
,
Crew Love
,
DJ Rocca
,
DJ's for Climate Action
,
Italo Funk
,
soul clap
,
Wolf+Lamb