Sticky Heat Big 6 – December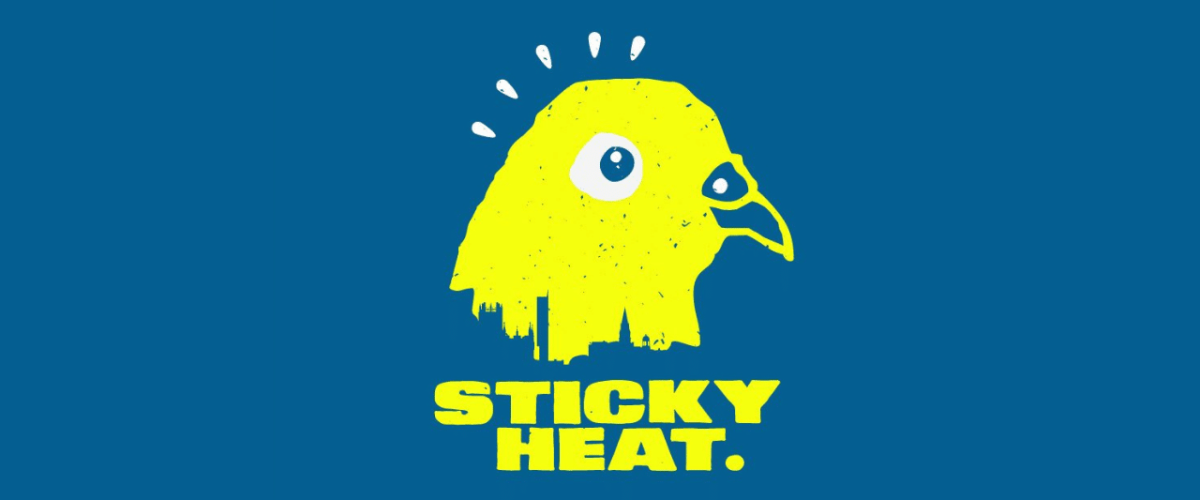 Sticky Heat Big 6 – December
Like what you hear? To help support LV Online buy us a coffee via Ko-FI. Click HERE
Following the long pandemic shut downs Sticky Heat came sprinting out of the blocks in 2021 with a string of exciting sold out events. Pushing into 2022 they are celebrating their 2nd birthday at the Carlton Club in Manchester with the always entertaining Rex The Dog. Tickets are already flying out the door for this one. You can check all the information for the event on Facebook HERE.

We were lucky enough to have Sticky Heat's Marco Giannini join our editorial team in 2021 and his columns for us are always an event as he picks his way through the finest electronica and leftfield disco with some USB bursting choices. You can check his previous columns HERE.
We love Marco's energetic, anything goes DJ style and he recently put together a mix perfectly showcasing the style of Stick Heat.
Now let me hand you over to Marco for his Sticky Heat Big 6 for December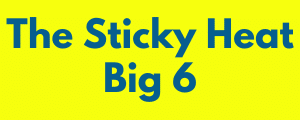 Arthur Baker Presents Dance Masters – The Shep Pettibone Master-Mixes – Demon
Wow, simply wow! Shep Pettibone has been a musical hero of mine for as long as I can remember and I've always had a few of his remixes that I'll dip into during my sets from his incredible mix of 'Behind the Wheel' by Depeche Mode, to 'Bizarre Love Triangle' by New Order, but now thanks to Arthur Baker we have a pretty much definitive collection of 47, yes FOURTY-SEVEN, of his remixes (minus a few notable omissions, such as his incredible Madonna remixes), but that doesn't take away from what is an unreal collection of mixes, from Whitney Houston to Run-DMC, The Salsoul Orchestra to Elton John and Pet Shop Boys.
Shep's mixes, many of which are now nearing 40 years old, still sound incredibly fresh and relevant and never fail to turn a dancefloor on its head.
The remix package is essential for any Shep fans, or pretty much any music loves in general. An essential day one purchase.
Eris Drew – Quivering in Time – T4T LUV NRG
Quivering in Time is the debut album by DJ and producer Eris Drew on T4T LUV NRG, the label that she runs with her partner Octo Octa.
The nine tracks that make up Quivering in Time each stand out in their own right. Stacked with layers of vinyl samples, vocal samples, tight drum percussion, turntable manipulations and keyboard riffs.
Eris has a really fresh, energetic sound and in particular it's when she goes down Breakbeat territory such as in the incredible 'The Message/Ride Free' where I feel she really comes into her own. I was a part of the Breakbeat scene in the early 00s, running a night in Manchester called ShowNoShame and as soon as it exploded it fizzled out (due in my opinion to the deluge of edits and bootlegs that flooded and saturated the scene), so it's really refreshing to see the great elements of this sound coming back with a vengeance.
As I have already mentioned though, this isn't an album solely of Breakbeat tracks. Each track has its own identity and sound. This is a really refreshing and exciting album and a strong contender for electronic album of the year.
PBR Streetgang – Trans Pennine Express – Sprechen
Who says that Leeds and Manchester have a huge rivalry, here we see the best of the two cities coming together. Sprechen (a label that I have swooned over for years) predominantly release digitally but are known for the odd foray into vinyl when they have something very special to share and this release by Leeds's PBR Streetgang, the first on the label, meets the criteria.
The four tracks that make this release, include the formidable 'GCP', which is a full on 3am, end of night affair with a very clear Italo Disco influence.
'Condor' is another high-NRG, dancefloor devastator with its pulsating synths intertwining between a throbbing bassline and cosmic stabs. Remixes come from ELLES and the man of the moment Psychederek who himself is causing quite a stir at the moment.
The release has now been released digitally but as with all of the label's vinyl releases, these are now rare like gold dust.
David Holmes Feat. Raven – Hope is the Last Thing to Die (Remixes)
The welcome return of David Holmes with his recent 'Hope is the Last Thing to Die' EP is met with a heavyweight remix package courtesy of Daniel Avery, Die Hexen and Ruth Bate, and Timmy Stewart.
Avery's remix retains many elements from the original and is a dark, brooding affair with a very big room sound. For the turn of Die Hexen and Ruth Bate they deliver a real wall of sound remix which sounds quite late 90s industrial, while retaining that vocal from Raven.
However, the real highlight for me is the incredible remix by Timmy Stewart, who turns out an incredible breakbeat driven, psychedelic remix which sounds truly incredible on a dancefloor – think early Chemical Brothers. The remix is packed with energy and delivers a real punch.
Tonarunur – Paris from Above – Citizens of Vice
Next up on the fantastic Citizens of Vice label is the 'From Above' EP by Tonarunur. This four-track release is both hypnotic and frenetic in places.
The opening track 'Paris from Above', as well as the remix by Coyote are perfect laid back, hypnotic somewhat Balearic sounding releases that would fit perfectly in a warmup set. Perhaps coming out a little late in the year, as when I was listening to the release I was immediately taken to those alfresco DJ sets, which we won't be seeing now until well into next year.
'Quebec from Above' along with remix from Erik Skantze, remain this hypnotic, dreamy sound but add a little more pace and energy, with the Erik Skantze remix in particular really turning the track into a progressively brooding builder of a track.Overall, a great release, from a really great label.
Sofia Kourtesis – Juntos – Technicolor
Sofia Kourtesis brings in Laurence Guy to remix 'Juntos' who turns it into a piano led, monster of a Breakbeat track.
The beat wrap nicely around the piano loop that plays throughout meaning that the track is both gentle and melodic whilst also packing one hell of a punch.
It's a really clever track with lots of elements to it. I can definitely see this one being played peak time.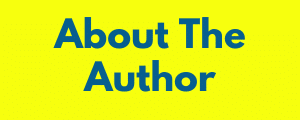 Marco Giannini
Marco is a DJ, promoter and writer based in Manchester. He runs the Sticky Heat parties across the city, he is also one half of the Son of Bangers duo who broadcast their bangers heavy radio show monthly on Ripe Radio.
You can also catch Marco across the city at his residency at The Refuge as well as a Liverpool residency at Albert's Schenke.
Following on from a run of sold-out parties at Manchester's Carlton Club in 2021, Sticky Heat turns two on the 29th of January with a rare Manchester performance from Kompakt's Rex the Dog who join Marco and fellow residents Massey and Muddy Feet for what will be an unforgettable night.
Tickets are available exclusively on Skiddle: http://skiddle.com/e/35948474
Contact Marco on the following socials or email hellostickyheat@gmail.com
For More Info Please Check:
Marco Giannini Facebook: www.facebook.com/djmarcogiannini
Marco Giannini Soundcloud: www.soundcloud.com/wearestickyheat
Marco Giannini Instagram: https://www.instagram.com/djmarcogiannini
Marco Giannini Twitter: https://twitter.com/DJ_MRTG
Marco Giannini Bandcamp: www.bandcamp.com/mr_marco_giannini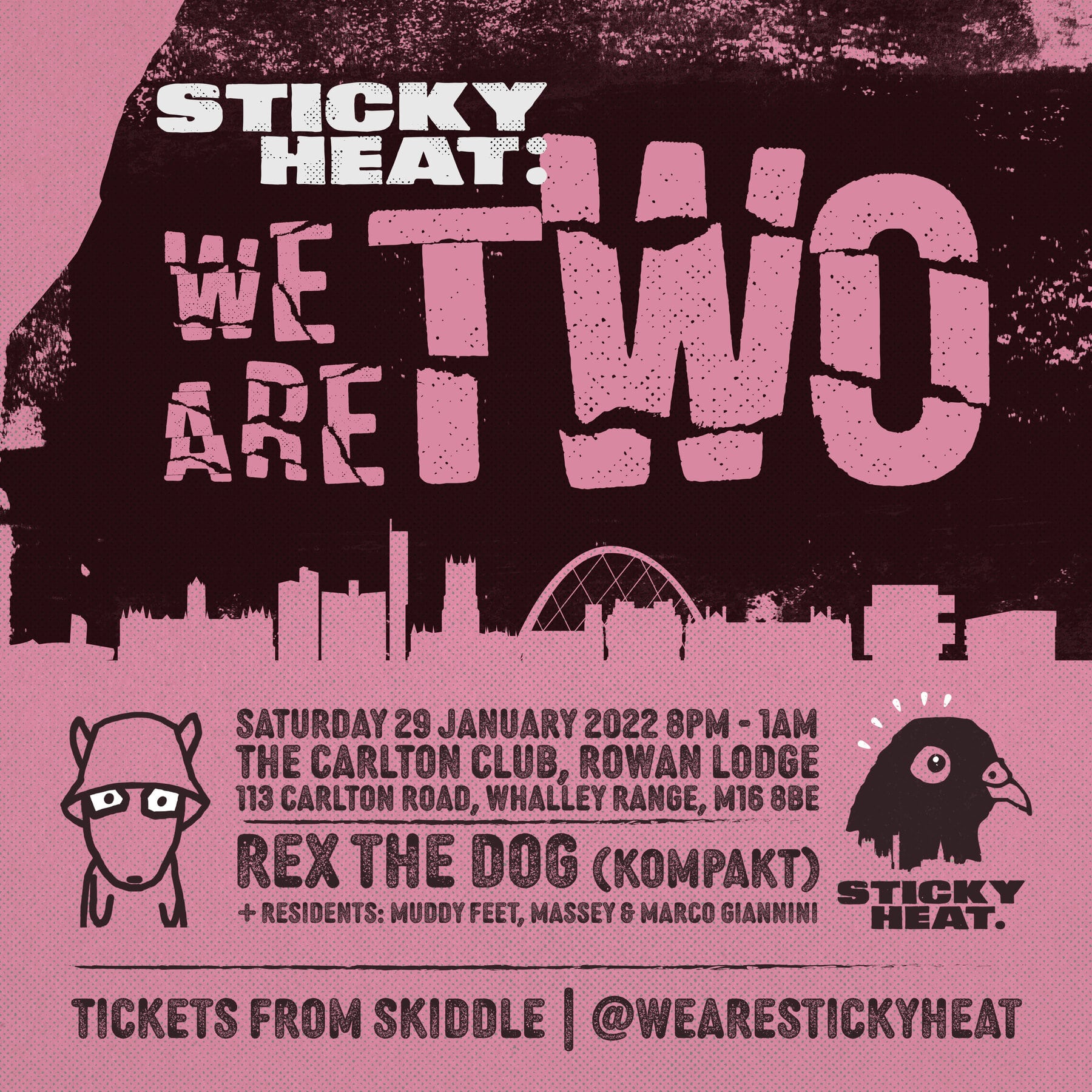 Tags:
arthur baker
,
Citizens of vice
,
David Holmes
,
Demon
,
Eris Drew
,
Marco Giannini
,
PBR Streetgang
,
Shep Pettibone
,
Sofia Kourtesis
,
Sprechen
,
Sticky Heat
,
T4T LUV NRG
,
Technicoloir
,
Tonarunur