Igor Gonya on Disco, Deep House and the Russian Electronic Scene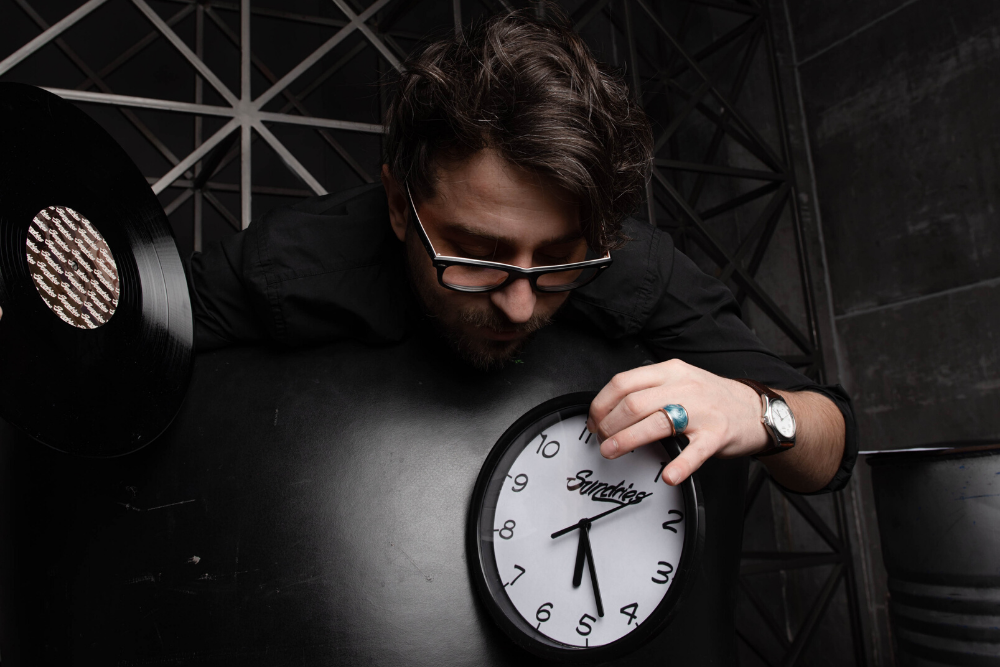 Igor Gonya on Disco, Deep House and the Russian Electronic Scene
Based in Moscow Igor Gonya is clearly one of the busiest men working in the disco scene today. As well as his own blossoming DJ and production career he also co-run's the Sundies and Lisztomania Records labels both of which have seen a string of well curated releases and are building a serious reputation both in the digital and vinyl realms. Igor also has a blossoming and vociferous online community.
We spoke to Igor about all aspects of his career and he put together this brilliant disco edged mix for us. Please give it some love on Soundcloud and help spread the word.
Hi there Igor,
Thanks for speaking to us today.
Hey John! First of all thank you so much for having me. I really appreciate it.
Please tell us a little about yourself and your background as an artist from your beginnings to where you are in 2020.
I was born in 1986 in the village of Troitskoye, which is a dozen kilometers from Elista, the capital of the Republic of Kalmykia. From a very early age I developed a passion for British electronic music culture, in particular, the work of such groups as The Prodigy, The Chemical Brothers, Massive Attack and Fatboy Slim. In 2014 I moved to the Moscow region where I commenced my career as a sound producer and began to create music in earnest.
Remaining passionate about creating new house music I've released a number of digital releases on more than fifty labels worldwide, including (but not limited to) Fogbank (USA), i! Records, (USA) Moulton Music (USA), Plastik People (USA), Soulgrab Records (USA), Sub_Urban (Spain), Gents & Dandy's (Belgium), and Fade To Funk (United Kingdom).
Last summer in July 2019, I released two more vinyl records in close succession. The first was Summer Sample 2019 on Canadian imprint Gemini Wax Records with the song Mellifluous. It was a track born from a collaboration with renowned American producer Jesusdapnk and Serbian producer Frikardo. The second vinyl release, entitled Funk Purpose Vol. 2/1, is a track from Raw Slavs (Igor Gonya & Frikardo). The 12″ was released with a circulation of four hundred copies on the Italian label Samosa Records.  A few weeks ago I released another track on vinyl Caprice Mood on Tropical Disco Records.
For our readers who haven't come across your releases before how would you describe the musical style of Igor Gonya the DJ and producer?
At the beginning of my career as a sound producer I was making deep house music with a funky and disco flavour. Now I think my style fluctuates between disco, funk and house. But I still can't say that I will always only love to create disco or nu disco or funk etc. I would happily buy some equipment and try to make the music via real instruments / machines. I can play guitar and keys. I just need to buy them haha.
Please can you give us three tracks from your discography which you would say are quintessentially Igor Gonya?
Igor Gonya – Potion
This track was a crucial moment for me. That's why I marked it as an important one for me. First of all it was the first release by me on my own label. I've never released my own tracks on my labels since 2014. I just did a few remixes. That's all. And after this release I changed my view on my own stuff. Actually it's an edit on D.D. Sound – Cafe (1978). It led to me discovering and launching a new quest. It was like a call to action. Find as many rare disco / funk original track and try to give them new life. It's very, very interesting.
Igor Gonya – Caprice Mood
When I first saw the Tropical Disco Records label, I fell in love. And I was dreaming about a release on this label. I sent more than 10 demos and I really appreciate the support and communication from the head honcho Tim Burnett aka Moodena. He's a really amazing guy and I can say that the main reason for my vinyl release on Tropical Disco was his trust in me. I have to admit that I learned a lot from him.
Raw Slavs – Born In R
This track is a result of collaboration work with my Serbian brother Boris Maximovic. His artist name is Frikardo. I organized a Sundries party here in Russia and I invited him. We made that track and called our project Raw Slavs. It was released on Italian label Samosa Records alongside Al Kent, Moodena & Sartorial and Hotmood. It was premiered via Mixmag Russia to considerable praise. So, that's why I'm proud to be a part of this label and this hot wax. This is our 1st track from Raw Slavs project and currently the only one. Should it be the 1st and last track from the project to keep the magic and exclusivity or should we release more I don't yet know. We'll see. Anyway I strongly recommend checking out Frikardo's stuff. He's a great guy and a high quality musician.
What is your latest release?
My latest release is Edits 004 on French label Sure Cuts Records.
Buy Link: https://www.traxsource.com/title/1352532/edits-004
I really respect the label owner GZZ for his hard work. His label is really good and his selections are always awesome. I made this 2 tracker especially for him. I tried to create some heat for the dancefloor. It was a lockdown time and I was missing the clubs. I was missing the dancing crowds. This EP is the result of my experiences and feelings.
Please tell us about the electronic scene in Russia. Which artists from your local scene past and present have inspired and encouraged you and what parties that you love going to have helped your musical evolution.
I think that in Russia music culture and the electronic scene are on a re-birth level. Since that moment when USSR collapsed, pop music came to the front line. We had a good disco culture until the 80's. Now I can say that we moving on right way but there are still not too many places where you can hear quality disco. You can hear Boney M, ABBA or artists like that. I love those groups, but to me they are more pop than disco.
We have a party series here in Russia. Sundries Nights. The parties go great! Last year my partner Denis Kazakov and I had a tour with those parties. It was a Russian tour including 10 more cities from the center to south part of Russia. There I saw that we still need to develop disco / funk culture it the minds of people. And it's motivational.
About the artists… I think the artists who's production I love are not based in Moscow. I really love the music from I Gemin. He's a guy from Samara. His musical horizons extend from deep house to soulful house and disco. He has quality underground vibrations and his skills are impressive. I can say that he is one of the most talented and budding sound producers around, not only in Russia. Another guy who I really rate is Scruscru. He has that kind of flow which I love. Also I love the music from Buzz Compass and Iner. They are part of the musical culture in Saint Petersburg. Their style is dope too. Pay attention on them!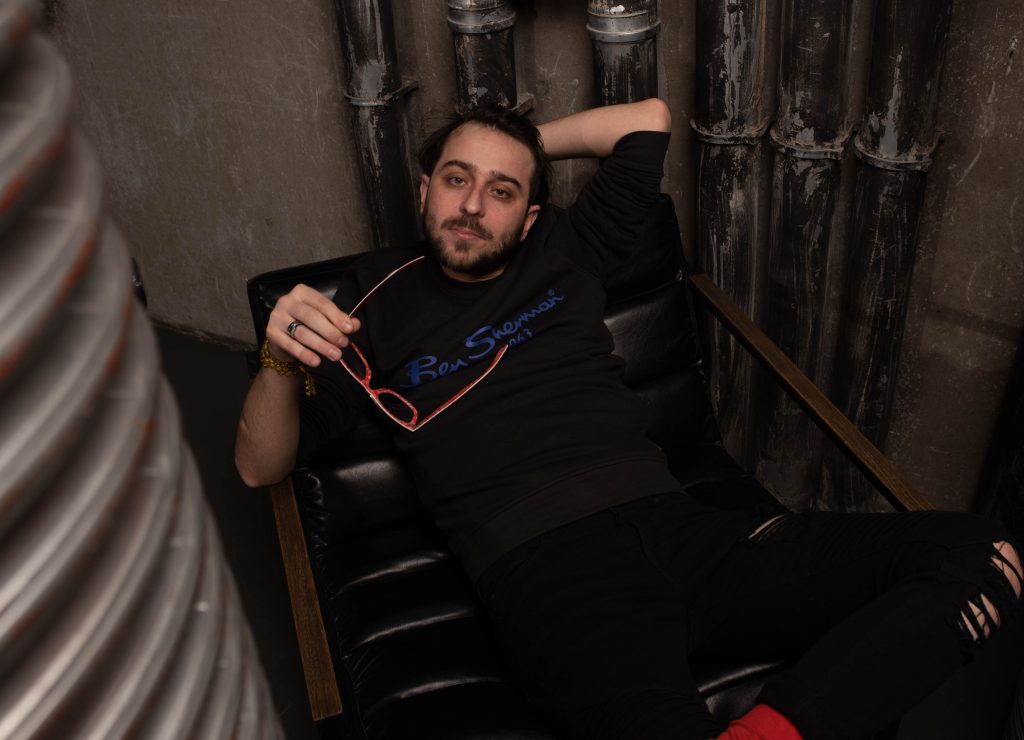 Igor Gonya
You also run the Sundries and Lisztomania Record labels. What can you tell us about your journey to launching the labels and what is the ethos behind the individual labels which sets them apart from each other?
In the process of creating my own music and exploring the global electronic scene, I considered launching my own label. In 2015 this dream became a reality and Lisztomania Records was born, with it's roster dominated by Deep House and House music. After a year of hard work and determination, the label started to receive support from the American online music store Traxsource, and slowly but surely Lisztomania began to feature on many of the Traxsource feature pages, as well as in user and official charts alike. Furthermore, Lisztomania tracks regularly make it to the top Traxsource sales positions. We have received support from such luminaries of the house music arena as Steve Bug, Spiritchaser, Low Steppa, Shur-I-Kan and Homero Espinosa. Feedback from the genre managers of Beatport has been similarly positive and encouraging.
Over time, my musical horizons expanded and I developed the idea of creating a new imprint aimed at releasing more old-school sounds infused with disco and funk motifs. As a result, the Sundries label was born. After nine digital releases, the first vinyl release from the Austrian musician Gutinstinct was printed with a circulation of two hundred copies .It received noteworthy praise and support from the Russian edition of Mixmag. At the time of writing, there are currently four vinyl releases in the Sundries piggy bank, as well as two on Lisztomania Records and roughly five more awaiting release.
What tips do you have for anyone thinking about setting up and getting the best out of running a label in 2020?
The only one – Stay human and be polite to everyone.
Via the labels you are a supporter of vinyl but can you remember the first disco and house records that you bought?
I began to buy vinyl not too long ago. Actually I don't buy too many vinyls. My first was the Fouk – Kill Frenzy EP (2015) from Heist Recordings. This is the hot wax, my favorite track is the B2 track Ken Sent Me.
Who are your greatest influences as a producer?
Hotmood
Hotmood is my Mexican bro and he is just incredible! He's a dancefloor killer like a Jack the Ripper for the clubs! I love everything that he does. Every tune is a banger. When you feel that the people on a dancefloor need some shake, just select Hotmood on your deck and you'll see the magic of his creativity.
COEO
They are amazing. I love their flawless touches on each track. They feel the right flow and feel what the people need. They are absolutely great artists with different music for different tastes.
Wurzelholz
This is the dark horse in my top 3. Trust me this guy will f*ck the industry! At this time he doesn't have too many releases. I've never met a producer who works on his stuff as scrupulously as he does. You can feel his talent hard at work in each track he produces. It certainly delights and he deserves respect.
What would you say is your proudest moment in your music career so far?
I'm really grateful to the cosmos that I can live my life through music and that the music saves my life. I have no work and it's too hard to live without money. I trust that music is an absolutely magic thing. It connects people and I'm honored that I know a lots of awesome artists / DJ's. Just people who love what I do and this is the proudest moment. Everything else it's just a series of events.
What else can we expect from Igor Gonya in 2020?
I have a new EP just out on theBasement Discos It's a 4 tracker with a disco / funk sound. Also this year, I have four more records coming. One on Sure Cuts Records, one on House Cookin' Records (Belgium), one on Iner's label – Dobro and another one on Mexican imprint Super Spicy Records. Also I want to release my own vinyl and I'm working hard on that day by day.
For more info on Igor Gonya please check:
Facebook: https://www.facebook.com/igorgonyaofficial/
Soundcloud: https://soundcloud.com/igorgonya
LV Mixtape 154 – Igor Gonya – Tracklist
01. Vigi (FR) – Life Is So Amazing [NDYD Records]
02. Rhode & Brown – Iruzu Jam [Toy Tonics]
03. Mousse T. Feat. Inaya Day, Taz (UK) – Rock The Mic [Glitterbox Recordings]
04. COEO – Like It Is [Razor-N-Tape]
05. Cleanfield – Been So Good To Me
06. I Gemin – Easy Love [Slightly Transformed]
07. Natasha Kitty Katt – Cosmic Bitch [Ghetto Disco Records]
08. Sek – Heater Gonna Heat [Large Music]
09. Chevals – Sweet Dubnamite [Mister T. Records]
10. De Gama – Feel The Groove [Daje Funk Records]
11. GZZ – Groove For Sale [Sure Cuts Records]
12. Munky FIke – She Goes Disco [Sundries Digital]
13. The Velvet Stripes – Fruit Cocktail [Furious Mandrill Records]
Tags:
Coeo
,
disco
,
Hotmood
,
Igor Gonya
,
Lisztomania Records
,
Samosa Records
,
Sundries
,
Tropical Disco