Kassian's Top 10 Heist Recordings Releases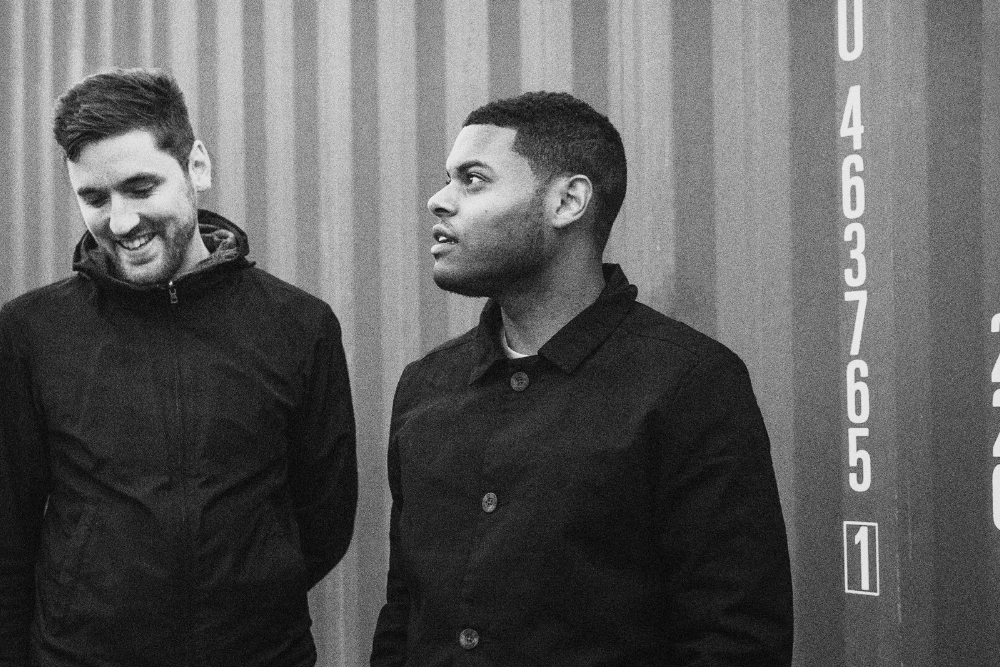 Kassian's Top 10 Heist Recordings Releases
Kassian have been in imperious form this last 12 months. There have been stand-out releases on Phonica White, Groovence Records and of course their brilliant Versions 001 EP. Their latest release comes courtesy of the always impressive Heist Recordings. The 8th Movement EP see's them refine their sound ever further packing in three superb originals and a seriously tight Leo Pol Remix.
The EP is packed from start to finish with serious dancefloor smarts. House music from the funk infused edge of cool through percussive groove and dusty yet euphoric deep house. It's a release that you had better make sure that you pick up soon after release as it's going to fly off the shelves when it lands on the 10th July.
Grab Kassian's 8th Movement EP from Juno: https://heistrecordings.bandcamp.com/album/8th-movement-ep
To celebrate the release we asked Kassian to pick their 10 favourite releases on Heist. Expect incredible music from Dumuir, Frits Wentink, Fouk, Hugo Mari, Brame & Hamo, Max Graef, and of course Detroit Swindle.
Kassian's Top 10 Heist Recordings Releases
Demuir – An Artist Thinketh EP
Warren: Something a little different from the other Heist releases. The strings and bass on The 3nity Returneth really hit differently and Philippine Sunrise too has a weirdly ominous feeling but is also very satisfying at the same time.
Joe: Werq. Feel. Gruv. Vogue is dope, really interesting and unique sounding. It's one that I played out a lot when it was released
Frits Wentink – Family Dinner EP
Joe: This was the first time I heard Frits, and I have been a bit of a fanboy ever since. His style is completely unmistakable and impossible to replicate, every track on here is killer but Ligament has to be my favourite. The break in the middle is completely sideways and I love it.
Warren: He has such a unique style of production with so much detail which really captures your attention every listen. This one and a few other EP's from a similar time really influenced my production style at the time.
Fouk – Kill Frenzy EP
Warren: Probably one my most played Heist Recordings releases over the years, I heard Ken Sent Me in a Leon Vynehall mix and had to buy it straight away! I love how simple the whole record is. It really doesn't have to show off in any way possible.
Joe: Kill Frenzy and Lefty's Bar were both essential warm up tracks in my sets for a very long time. This was the EP that really put Fouk on the map for me.
Detroit Swindle – The Punch Drunk EP
Warren: Alright (We'll Be) will always be one of my most favourite Detroit Swindle tracks. It's so uplifting and always takes me back to Secret Garden Party when I fell in love on first listen. Heads Down is also the perfect rolling B-side with tons of energy.
Joe: Heads Down is HUGE, I've played it out countless times, one of my favourite DS peak time tracks.
Hugo Mari – Change Ur Ways EP
Warren: A stellar EP from our good friend Hugo Mari with Kai Alcé smashing a solid remix too that really ties it all together. We've played this one out a fair few times!
Joe:  We had to include Hugo! The whole EP is killer, Change Ur Ways is the pick for me, a killer warm-up track that we've played out more times than we can remember.
Brame & Hamo – The Parish Rumors EP
Warren: Hotshot is the killer track from me, and the Fouk remix of this is also up there with one of the best remixes on Heist Recordings.
Joe: Ghetto For You is my pick here, some amazing sampling and I love how the track is super restrained and keeps the lid on the whole time.
Detroit Swindle – In Reverse EP
Warren : For a long time this EP was my go-to record to get the dancefloor going haha. I had a residency for a few years in Hoxton's Looking Glass Cocktail Club, In Reverse and Hows Music both got the floor going just at separate times in the night, so this record takes me back to those days.
Joe: I really love Future Imperfect on this release, the floating sample is gorgeous. The whole EP is great but I particularly like that track because it's something a little different from DS, something more progressive and less jazzy.
Frits Wentink – Rising Sun, Falling Coconut EP
Joe: The groove on this record is bonkers. It sounds so messy and beautiful at the same time. I love how he can keep all his tracks so musical and experimental at the same time. It's a pretty rare thing to do with club music.
Warren: Some great tracks on this to transition from chilled tracks to more upbeat one and once again Frits again killing it with his production skills. This one is a bit more tame than some of his other stuff but just as great overall, "Fuzzy synths and drunk organs" describe this perfectly.
Max Graef – The Broken Keyboard EP
Joe: Safe to say I used to be pretty obsessed with Max Graef when I started producing seriously. His style has spawned a whole sub genre of dusty sampled house music that's become super popular now. Every time you hear those filtered LFO Rhodes keys and warped jazz samples, that's a nod to Graef.
Warren: All round great release from Max Graef with his signature sound and distinctive style of production that suits Heist really well. I definitely played this one to death when it first came out.
Detroit Swindle – Break Up to Make Up EP
Warren: A classic! This release reminds me of my university days when I first started getting into DJing properly. The Break Up is another one of my favourite DS tracks.
Joe: It would be insane to not include this EP on this list. Both tracks are incredible and timeless, I still play The Make Up in our sets today.
Grab Kassian's 8th Movement EP from: https://heistrecordings.bandcamp.com/album/8th-movement-ep
For more info check:
Kassian Facebook: https://www.facebook.com/kassiansound/
Kassian Soundcloud: https://soundcloud.com/kassiansound
Heist Facebook: https://www.facebook.com/HeistRecordings/
Heist Soundcloud: https://soundcloud.com/heistrecordings
Tags:
brame hamo
,
Demuir
,
Detroit Swindle
,
fouk
,
Frits wentink
,
Heist Records
,
Hugo Mari
,
Kassian
,
Max Graef