Marcel Vogel on Lumberjacks in Hell, From Hell With Love 2 and their 10th anniversary.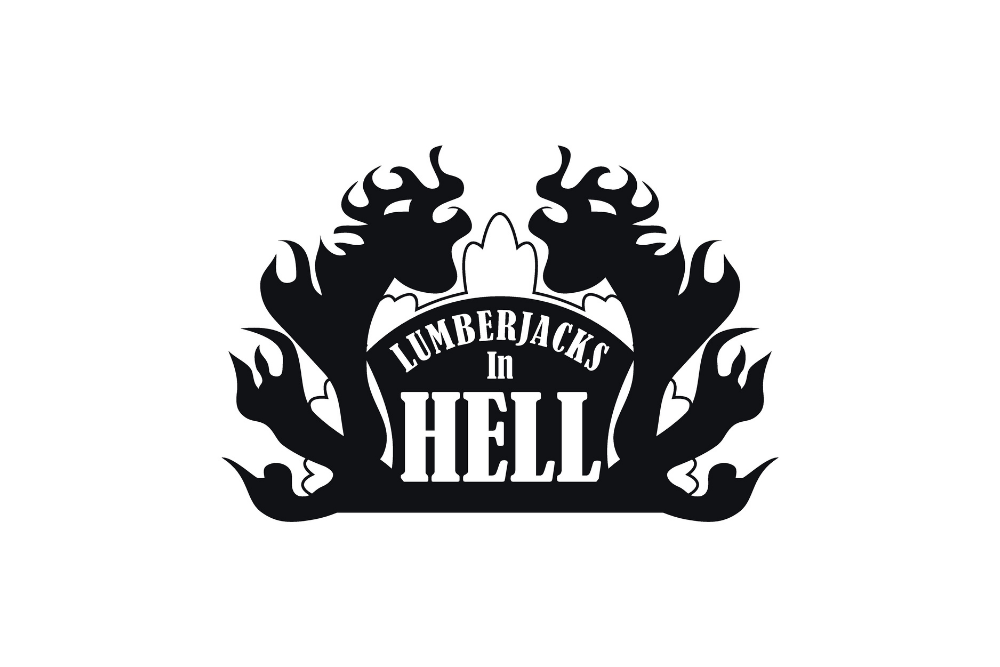 Marcel Vogel on Lumberjacks in Hell, From Hell With Love 2 and their 10th anniversary.
I've made absolutely no attempt to hide my love for the Lumberjacks in Hell label since I launched Le Visiteur Online. Each release is a real event, the artists well considered whilst the music is universally wonderful covering a wide range of soulful and heartfelt cool as you like disco and house. Equally the artwork always stands out head and shoulders against a sea of average.
2020 see's the label pass their 10th anniversary with the release of From Hell With Love 2, following up their first edition which landed for their fifth birthday. The label has been on a constant upwards ark which if anything has quickened over the last few years. The latest compilation really hammers this home with a very serious selection of artists including Detroit Swindle, Austin Ato, PBR Streetgang, BoogieNite, The Message, James Curd, Detroit legend Waajeed and of course Marcel Vogel and Tim Jules featuring Javonntte. It's very clear that the scene holds Lumberjacks In Hell in very high esteem indeed.
To celebrate the release of the album we spoke to label boss Marcel Vogel about all things Lumberjacks In Hell.
Hi there Marcel,
Thanks for talking to us today.
First please can you tell us a little about your personal journey to setting up Lumberjacks In Hell and what was it that led you to launch the label?
Of course my aim was always to make records. It seems kind of natural when you are obsessed with records and I suppose it's very much about being part of the culture. Playing records, seeking music, making edits, dabbling in production, organising parties… dancing… all of it. My whole journey is creating things, vibes for people to enjoy. I got encouraged by feedback on soundcloud to start releasing my own edits. I think in many ways I always found it easier to do things myself than dealing with other people. I guess that's how it started.
When you originally launched Lumberjacks In Hell which labels provided you with inspiration on how you wanted your label to look and sound?
Cajual records, Stilllove4music, KDJ
How would you describe the musical style and ethos of Lumberjacks in Hell as it stands in 2020?
Good music we dance. I think we are open to many different styles based in soul. Chicago and the way DJ's play records in Detroit are a big inspiration but also the UK Disco sound and producers like Patchworks.
Please can you give us three tracks released by the label since it's inception which you would say are quintessentially Lumberjacks in Hell?
Giovanni Damico – The Sound Of Revolution
Marcel Vogel – I Got Jesus
Jamie 3:26 & crate bug – Hit It n Quit It
As part of your 10 year celebrations you have just released a second edition of From Hell With love following the first edition which came out to celebrate your fifth anniversary. How do you think the label has progressed in those five years?
It remains a process of course. It's hard to judge. I suppose the quintessential vibe is the same. We certainly always have releases that are just amazing. I mean I get excited as a fan. So I wouldn't say the releases are getting better, we always were operating on a really high level. But if anything samples are getting much less. I work more with people who play multiple instruments and sing.
Please can you tell us a little about From Hell With Love 2, how long would it take you to pull a compilation like that together from concept to release and please can you tell us a little about how you went about choosing the artists for this edition and what they all brought to it?
First of all this was supposed to be out before the summer, in June, so we could tour with it and do label parties all over Europe. We've pushed it back because I didn't think people were buying records but apparently they are. We have a string of releases coming from here on out. It usually takes a few months to find all the music and the artwork. The first track I had for this was James Curd's Lets get get get it. Detroit Swindle and I have been talking for years to get them on the label. Waajeed came about because I am a big fan of his work and also his history. Detroit is my spiritual home. Dilla, Slum Village, KDJ, Theo Parrish, Mike Huckaby… the list is endless.. Waajeed had asked me two years ago to contribute to his Detroit Love compilation but I had just become a father and my life was too crazy to focus on music, I wish I had had something to give back then. However that allowed me to approach him for a joint. I don't think I would have dared to ask him otherwise. Boogie Nite is a no brainer, as he's been featured on each and every Lumberjacks compilation. I've asked PBR Streetgang because we are mutual fans. The Message is my good friend Dario who used to be part of Alma Negra.
What would you say are the most fun aspects of creating a release such as From Hell With Love 2 and what are the most challenging?
I like conceptualising these things and think about them a lot to make them as exciting as possible. I mean by the end of the day Lumberjacks is my brand, that's how the world perceives me I suppose. I am always aware that I owe people to give my best in these times when everybody is seeking attention. I am sure as long as I pay as much attention as I do, it will be fine.
The LIH artwork has always been absolutely stand out! How key do you think it has been to the overall success and perceptions of the label?
It's very important to me. I go to record stores for 20 years and it's always the first starting point for me. It's immeasurable. There are tons of labels with terrible artwork. I think I wanna tell a story and transport a feeling and identity. I want people to be excited by looking at it.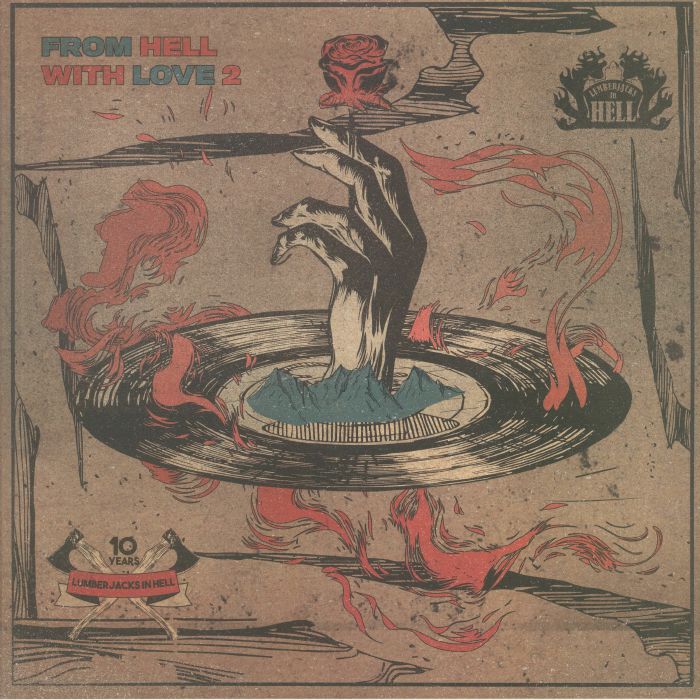 If you could jump back in time 10 years to just before you launched the label to give yourself advice on how to get the best out of the label and avoid any pitfalls you may have had to negotiate over the last decade what 3 tips would you give yourself?
Always clear samples.
What would you each say are your proudest label moments to date?
To be fair I almost consider every release as a great achievement. If they didn't mean so much to me I would do something easier.
Following on from you 10th Anniversary celebrations what are your plans for Lumberjacks In Hell over the next 12 Months?
We have a host of 12" coming from Prequel, M.Hook, LayFar, Jonna, Dikkens and working on an LP for French-Italian Panna Cotta. And more is in development. The DJing is what it is and we'll pick up rocking parties as soon as we safely can.
Grab From Hell With Love 2 here: https://www.juno.co.uk/products/from-hell-with-love-2/773257-01/
For more info check:
Lumberjacks in Hell Facebook: https://www.facebook.com/Lumberjacks.in.Hell/
Lumberjacks in Hell Soundcloud: https://soundcloud.com/marcelvogel
Lumberjacks in Hell Instagram: https://www.instagram.com/lumberjacksinhell/
Marcel Vogel Twitter: https://twitter.com/MarcelVogel
Tags:
Austin Ato
,
BoogieNite
,
Detroit Swindle
,
From Hell With Love
,
James Curd
,
Javonntte
,
lumberjacks in hell
,
marcel vogel
,
PBR Streetgang
,
The Message
,
Tim Jules
,
Waajeed