Marina Trench talking classics as she releases the 'Over There EP' on Heist Recordings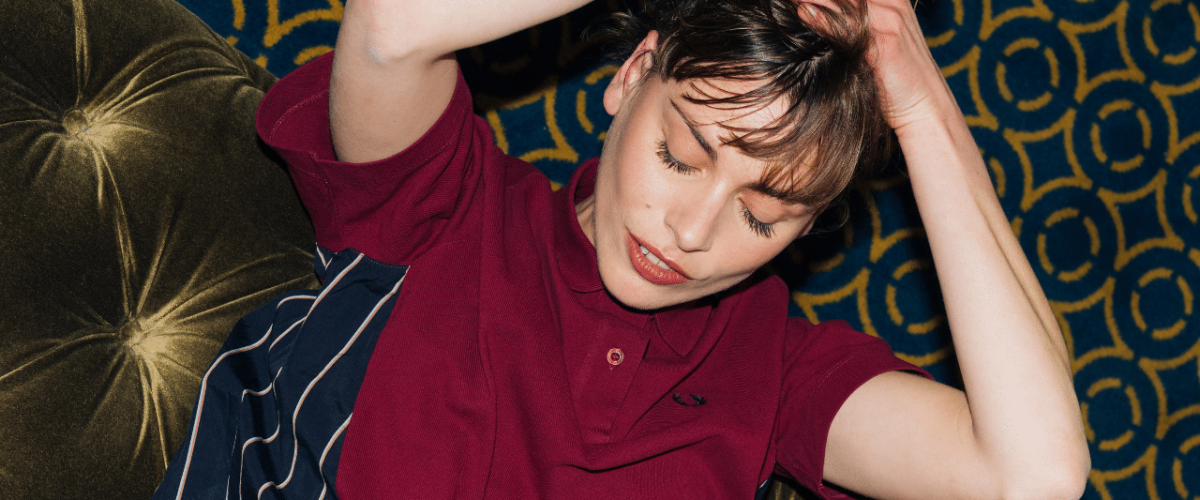 Marina Trench talking classics as she releases the 'Over There EP' on Heist Recordings
Like what you hear? To help support LV Online buy us a coffee via Ko-FI. Click HERE
Heist Recordings welcome rising star of the French House scene Marina Trench to the roster with a stunning release full of classic house cues across four warm & deeply grooving house cuts. With only a handful of releases on DJ Deep's Deeply Rooted (2019) and Wolf Music (2020), the young Parisian producer is just getting started. With her elegant and soulful style both firmly rooted in classic deep house as it is contemporary, Marina showcases a mature sound that's rarely seen with emerging producers. With cleverly selected samples, original vocals and smooth pads, Marina layers her tracks effortlessly into warm compositions that work as well in your living room as in a sweaty club.
You can grab the EP from: https://heistrecordings.com/album/over-there-ep
To celebrate the release Marina talks classics with Le Visiteur Online picking ten solid cuts from her pool of faves.
B.M.E. – Falling In Love Again
I discovered Bottom Line Records when I was a teenager. It is an excellent label from the 90's. Burells Brothers are behind this track. I've always been a big fan of these two music producers from NYC. I played this song many times and I'll continue to do it often. This track is so emotional. Love it!
Ame Strong – Tout Est Bleu (Francois Kevorkian Mix)
Tout est Bleu is an old French House track from the 90's that I particularly adore. The original is from Ame Strong and the remix is from François Kevorikian, both amazing and super groovy! I also love the French vocals touch, it's something that's not always super common in House music. I love the lyrics, it is quite poetic about how time is flying. Something perfect to relax to in the sun.
4 D.D. (For Devotion) (I Want You Mix)
A great classic from the 90's again. The whole record is a pure gem. One of my favourites K.C.Y.C is Kerri Chandler & Charles + Yahya McDougald's alias. I've always been a particular fan of these artists. I'm still in love with this record. It also makes me quite nostalgic reminding me of the time I was discovering House music. It is a super important legacy for me.
Last Session – Sometimes I Feel Like
Pure vibes from Ron Trent. I can listen to it for hours in my headphones. This one has always been with me. The right chords and the voice have a very powerful deep mood. A track for the sunrise.
Naomi Danielle – Feel The Fire
I love to open a set with this track. Always feeling the fire it can really take off! It has this very urgent vibe. The chords of the violins, the voice in loop and this specific acid bass line put you in a special state – very Carl Craig. I discovered it with DJ Deep's compilation "City to City ». All those compilations are just perfect and full of gems.
Linda Tillery – Markin' Time
I'm so in love with this record and it is such a big inspiration. The whole album is directed by Linda Tillery and was produced by women in the 70's. Linda and the team of musicians are the most fascinating of artists though their actions, engagements and music. Soul music is one of the most important roots into House music. Playing and listening to it make me feel happy every day!
Sylvester – I Need You
It's impossible not to dance to this one! It's a super Disco track with very old school roots and a timeless energy! No extra words to add to this one. You just want to share your most groovy dance steps on the dancefloor.
Sylvia Striplin – You Can't Turn Me Away
I truly think this is the most beautiful Soul track! Sylvia Stripling's voice is unique and the arrangement by Roy Ayers is beautiful. They create a super sensual boogie song. Something you can listen to at home to feel comfy.
Mad Rey – Royal Bar
This is my definitely my favourite track from Mad Rey. It was released in 2014. It systematically kills it on the dance floor. I really adore playing it.
K15 – Gratitude
I discovered K15's universe when I got this album back in 2015. I had a big crush on it. This track has an incredible drum kit, riding perfectly with the deep chords and bass line that are very very good, It fits perfectly to end a set, it's like giving a hug and say goodbye.
Grab Marina Trench – Over There EP from: https://heistrecordings.com/album/over-there-ep
For more info please check:
Marina Trench Facebook: https://www.facebook.com/marinatrenchmusic/
Marina Trench Soundcloud: https://soundcloud.com/marinatrench
Marina Trench Instagram: https://www.instagram.com/marinatrenchmusic/
Heist Facebook: https://www.facebook.com/HeistRecordings/
Heist Soundcloud: https://soundcloud.com/heistrecordings
Heist Instagram: https://www.instagram.com/heistrecordings
Heist Twitter: https://twitter.com/HeistRecordings
Tags:
Ame Strong
,
Francois Kevorkian
,
Heist Recordings
,
K15
,
kerri chandler
,
Linda Tillery
,
Mad Rey
,
Marina Trench
,
MCDougald
,
Rheji Burrell
,
Ron trent Naomi Danielle
,
Sylvester
,
Sylvia Striplin
,
Yahya