Mighty Mouse talks about Disco Circus, The Spirit, Nu Disco in the 00's, his Mighty Wonky Disco, Disco Express and that Abba remix.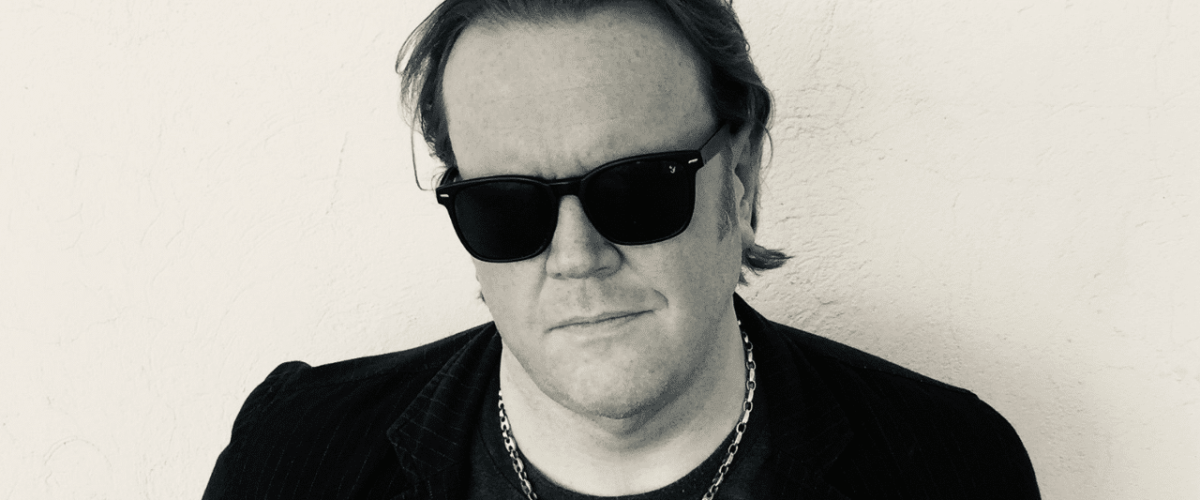 Mighty Mouse talks about Disco Circus, The Spirit, Nu Disco in the 00's, his Mighty Wonky Disco, Disco Express and that Abba remix.
Like what you hear? To help support LV Online buy us a coffee via Ko-FI. Click HERE
For full transparency Mighty Mouse and myself go way back. Meeting when I booked him to play at a night I ran called Edit in Edinburgh we ended up hitting it off and running nights and Djing together many times in London and Edinburgh. When LV columnist Bustin Loose suggested interviewing him ahead of his appearance alongside Aroop Roy this coming Friday at The Disco Express 5th Birthday in London it seemed like too good an opportunity to miss for a proper catch up. You can grab the last remaining tickets for that event via: https://ra.co/events/1490324 and we definitely suggest that you get in fast.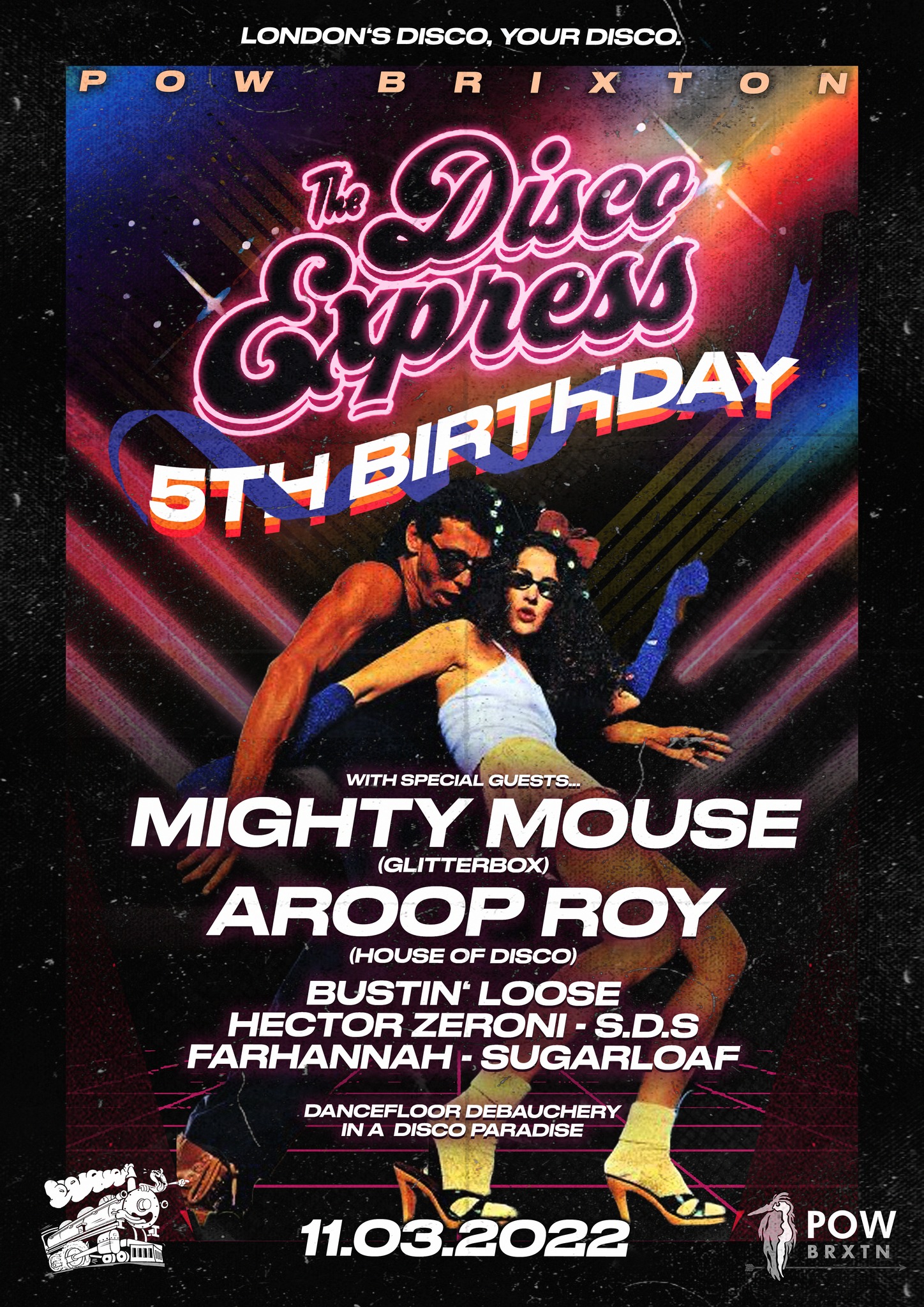 Over the last decade Mighty Mouse has become one of the best loved DJ's on the scene, breaking through from the original Nu Disco scene at the end of the 00's / early 10's he has consistently released tracks which have seen huge support on the disco scene. His track the Spirit on Glitterbox was one of the biggest tracks of 2019 with a host of huge name and radio support across the globe and his edits have quite literally become legendary. His Abba edit, 'Midnight Mouse' was a surprise smash after receiving a spin from Folamour on his boiler room set which it's no exaggeration to say helped break Abba to a whole new generation of clubbers.
It's safe to say that we had a lot to chat about. Enjoy!
Hi Matthew,
Good to speak to you today.
Please can you give us a little background on your career, What were your first steps on the scene and when did you decide that you wanted to pursue a career in the music industry?
I think it was probably the nineties, my earliest memories of going to clubs was at the Cross in London and their Sunday night called Strut. It was a techno night but you got to see all sorts of people and I really got the real bug when I was there. So you'd have Lauren Garnier, Justin Robertson, Billy nasty, all of these amazing DJs on a Sunday night and I can remember. Lauren Garnier was probably one of the first DJs I went wow, this is amazing. At that time he played everything from techno to house.
Also a friend of mine from school Tim Carling introduced me to Pete Tong and he would record the tapes from Pete Tong and that was probably when I got the bug of house music. My mum also had a real love of disco and she had a great collection of music which definitely introduced me to that style. But for the DJ thing, yeah Laurent Garnier. There was the moment I can remember when he was playing some mental techno track, like proper full on and then I was chatting to my friend Andy and all of a sudden he was playing Yeke Yeke and I was like, how did you go from that to that?  And I think since then I've always loved the idea of being able to flip between genres. Yeah that was the moment I thought that this would be a really cool thing to do.
What were some of the first records and some of the first DJ's who really got you into house music?
I would say I always remember hearing Xpansions Move your body when Pete Tong played it. And I was like, like, this is incredible and also Robert Owens 'I'll be your friend'. Daft Punk was an absolute complete game changer for me, that's probably when I wanted to make music so, yeah around 94. I actually find it quite hard to play I'll be your friend now as it brings back so many memories from that time.
I also really liked Sasha as well in the 90's. It was all about mixing and of course it was all on vinyl. I remember seeing Frankie Knuckles once and being blown away. I had kind of quite an eclectic taste in the 90s as well. I remember when I started Djing in clubs I was playing in the Leisure Lounge in London and the night would start with US Garage and by the end of the night you would have full on Trance with Judge Jules playing. It was really before nights were based around one genre, if it was a good tune the people were into it and to be honest that's kind of where we are again right now.
When did you first land on the moniker Mighty Mouse and how did the name come about?
I made a remix and I didn't have a name. I've no idea where Mighty Mouse came from. I think it was just an idea to have something silly, you know, that didn't really mean anything. I think it was just plucked out of the air.
You were one of the leading lights in the Nu Disco scene along with Todd Terje, Aeroplane, The Magician, Lindstrom, Drop Out Orchestra and Moon Boots. What are your favourite memories of the scene at that particular moment around the end of the 00's into the early 10's?
You know, I don't think I appreciated that period enough. Nu disco at that time was very Lindstrom and Terje and Aeroplane. They were more on the Euro end of it whereas Lindstrom and Terje was a little more organic sounding. It was a wonderful time for music. I remember Stephen (The Magician) saying in an interview once that Nu Disco was everything that no one can quite categorise yet and that was what I loved about it. It was well suited me because it was you could have a bit techno with it or you could be soulful with it, you could make the beats you wanted, it was ace. And then like most things, it got commercialized, it became popular, and then bigger companies interpreted it in their way which wasn't Nu Disco and then it became uncool. I think that what it was then is something completely different to what Nu Disco is now. I think maybe a better definition for what it was back then is Indie Disco. It was a great time and it gave me the opportunity to tour in American and Australia and play crazy records. It was nice, when you got asked to do a remix there were no rules you just got to make what you want. It was heaps of fun.
I'm actually on a Rekordbox reboot right now and I've been pulling a few bits and bobs out from that period that were the crème de la crème of tracks that people might not have heard now. I've been getting back into that just do what you want feeling of djing and I find that crowds right now are up for it and really engaged with that idea.
The first time I ever heard the name Mighty Mouse was on the back of your debut Disco Circus CD way back in 2009 which went on to be a three volume series. How important were those CD's for your career?
I'd say was the most important thing that I ever did. The whole concept for that was I didn't think people were getting to hear the tracks I was making. I really believed in them and I wanted more people to hear them so I though I'll do a compilation and they just resonated with people. The first two were Mixmag's compilations of the year.
You have been a firm fixture on the scene for many years now, what would you say is the secret to your success and longetivity?
Drown out the negativity and never give up hope. You'll be hit with lots of negativity as it's a very ego driven industry, just ignore it and do what you. Build your own fanbase and if you are successful, bigger companies will want to tap into your fanbase. Make a record and don't worry if big named artists or big radio doesn't support it. It doesn't mean it's not popular. Getting streams and getting on Spotify is hard because big independents and majors have a lot of control over that side of things but just keep pushing it. So yeah in short, just don't give up and ignore the negativity.
If you had to pick thwo Mighty Mouse releases which really bookmarked your career up until now what would they be and why?
The Spirit, obviously and Midnight Mouse. It's funny actually, because Aeroplane messaged me recently and he said, "I'm trying to settle an argument with somebody. Did you make that track? 10 years ago?" And, yeah, I did. It just took that amount of time for someone to play in the right moment when Folamour played it on Boiler Room. And probably the very first one I did Time Side On by City Reverb. The very first remix. It got played by Tong who was hammering it. That's the time Mighty Mouse kicked off.
One of your biggest tracks to date was the Spirit which was played by everyone from Louie Vega to Purple Disco Machine, can you tell us a little bit about the story behind the track? (This can be part of the question above if you would prefer?)
Yeah, that's the first thing I wrote after my brother died. So my brother was very, very sick for a couple of years and I didn't really do much at all in that period. And then after that I needed to get away and ended up running to Spain. And that's the first thing I did and it literally took a few hours. I had a bunch of tracks that I just grabbed for inspiration ideas and it just came together very quickly. It was already out for a year before Glitterbox picked it up. Horsemeat Disco were instrumental in that as Severino and HMD were hammering it and then Simon Dunmore heard it and signed it, so I have to thank them. So really they kind of broke that record from a DJing perspective which is quite unusual these days.
Having played alongside you on numerous occasions I can attest to the fact that you most certainly know how to tear it up in a DJ booth. If you could give any bits of advice to our readers about how to stand out as a DJ what would they be?
I would say organize your music well before you get there. I never go with a set playlist of what I'm going to play ever. I don't quite understand how people do that. But I go with a good set of folders. Mine are split between disco and house and obviously I can do very, very disco sets. Be quite brutal about the music you're taking. You don't need to take 5000 tracks, it'll take you more than two hours just to scroll through them. So I've got loads of genres split up and then I've got my DJ set. Make sure you've got different moods covered. Mine are separated into disco, I really like my US House and I quite like banging house and groove tracks as well tracks to bring it down a little bit if I need to. So yeah, refine your set, and don't take too many tracks and be brutal about what you put in your DJ folder.
Also I edit pretty much every track that I play to keep the bits that really resonate with me and I know will work on a dancefloor. It could just be taking sections out or reordering things but I think nowadays with the opportunity to do that digitally, so if you want to be really original, make it your own!
You are playing this coming Friday at Disco Express's 5th Birthday party alongside another LV fav, Aroop Roy, and our columnist Bustin' Loose, what can we expect from you when you hit the decks this week?
It will be a very disco-ey affair. I'm going to play a lot of new bits because I've got a lot of new edits I've just finished. And I also have a load of new kind of wonky disco stuff that I've been working on.
As well as your own productions you have been heavily in demand as a remixer. Do you have any favourite tracks that you have remixed over the years and do you have any new ones incoming that we need to look out for?
I don't know about favorite remixes, I've done quite a few. I've got some favorite edits though, my Prince Controversy edit. I think that that's quite nice.
New ones coming, Lime 'I don't want to lose you', Dr. Don Don, King of the stars, that should be out in a month or so and I'm just starting another one to vicious in Australia which has a phenomenal vocal original.
You are on the verge of starting up your own record label Mighty Wonky Disco Records. What can you tell us about that and when can we expect the first release?
Mighty Wonky Disco is going to become a compilation which is going to replace Disco Circus. That's the idea behind that. I wanted to do another compilation and it's going to be a lot of my remixes and edits. It's going to be a bit wonky and left of center stuff that is maybe is drowned out elsewhere. Hopefully it'll give some of the tracks a better opportunity. So yeah, it's similar concept to disco circus, basically. The label is also going to be slightly wonky left of centre disco. I found some really rare stuff for the compilation that's just not even available online so we're tracking down the owners of that. So there's a bit of a process to it, but because a lot of it's kind of all the disco, it's not like it's going to go out of date, if that makes sense? I think it's reasonable to think that we'll have that out around October or November, which I think is a good time to release it.
You are now based out in Spain, how are you finding that and how has the move influenced your career?
I love it over there. It's such a more relaxed attitude. I got very despondent about Brexit and the way the government and the country was being run. Spain is a very different place, it's much more relaxed, although at the same time, it can be a little slow but it's a much more relaxed way of living, which is really nice. I feel like I'm firing on all cylinders right now, doing the stuff I want to do and and I feel quite happy at the minute. As long as I'm writing and making music and I'm enjoying it nothing else really matters to me. It's just like, I'm having a good time and I'm doing the best I can.
What else can we expect from Mighty Mouse in 2022?
A lot of new music This will definitely be my busiest musical year I've ever had. And I'm quite excited about that. Mighty Wonky disco, this compilation idea. I think those are my focuses. I have a lot of originals, 5 original originals and 4 semi sample originals all planned for later this year.
I'm kind of looking forward to actually just finishing productions and playing them in a club and giving them to new select DJs and seeing them build like that.
Thanks for joining us today Matthew, all the best for 2022 and I look forward to catching up again soon!
Catch you soon!
For more info on Mighty Mouse Check:
Facebook: https://www.facebook.com/mightymousemusic/
Soundcloud: https://soundcloud.com/mightymouse-1
Instagram: https://www.instagram.com/mightymousehq/
Like this? Check out more on Mighty Mouse here
Tags:
Disco Express
,
mighty mouse
,
nu disco