LV Premier – Shaka Loves You – In My Arms [Bomb Strikes]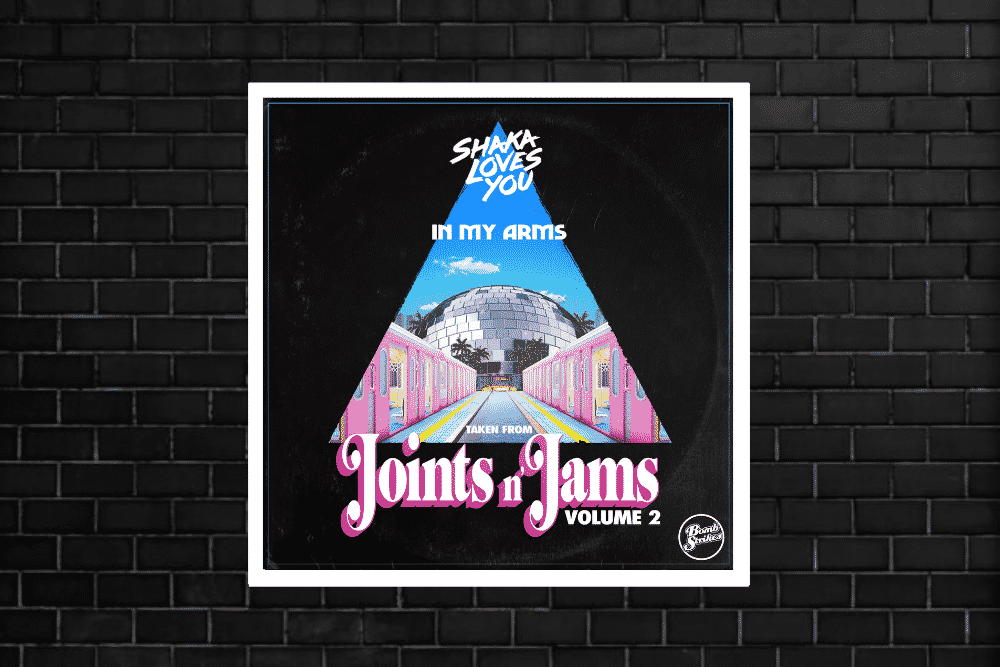 LV Premier – Shaka Loves You – In My Arms [Bomb Strikes]
Like what you hear? To help support LV Online buy us a coffee via Ko-FI. Click HERE
Shaka Loves you are back with the second installment of their Joints & Jams series of mixes on the always excellent BombStrikes label. The full album is incoming at the end of March and features 21 slices of only the funkiest disco edged house music. There are serious floor shakers from a number of LV Favs including Opolopo, Young Pulse, Natasha Kitty Katt, Da Lukas and HP Vince.
Glasgow's Shaka Loves You have become a real favourite on the live scene, renowned for their energy packed live performances and they have managed to convey that with their latest mix which I have have had a sneak listen to ahead of release. We have a full interview incoming with Shaka Loves You closer to the album release so make sure that you check back in for that.
As always Shaka Loves You have crafted a couple of seriously hot exclusive tracks for the album and our premier today is one of the highlights of the album. In My Arms drops as a single ahead of the album on the 11th March and it's easily up there with Shaka Loves You's most energetic work to date, it's going to be a real DJ favoruite in the coming months. Expect five minutes of loopy diva vocals, brass stabs and rubber a*s shakin' basslines, 100% dancefloor heat.
You can grab the single and pre-order the album here: https://fanlink.to/INMYARMS
For more info check:
Shaka Loves You Facebook: https://www.facebook.com/shakalovesyouofficial/
Shaka Loves You Soundcloud: https://soundcloud.com/shakalovesyou
Shaka Loves You Instagram: https://www.instagram.com/shakalovesyou/
Shaka Loves You Twitter: https://twitter.com/shakalovesyou
Bombstrikes Facebook: https://www.facebook.com/Bombstrikes
Bombstrikes Soundcloud: https://soundcloud.com/bombstrikes
Bombstrikes Instagram: https://www.instagram.com/bombstrikes/
Bombstrikes Twitter: https://twitter.com/Bombstrikes