Moment Cinetique's Monthly Spins – Novembers Deep House Essential 9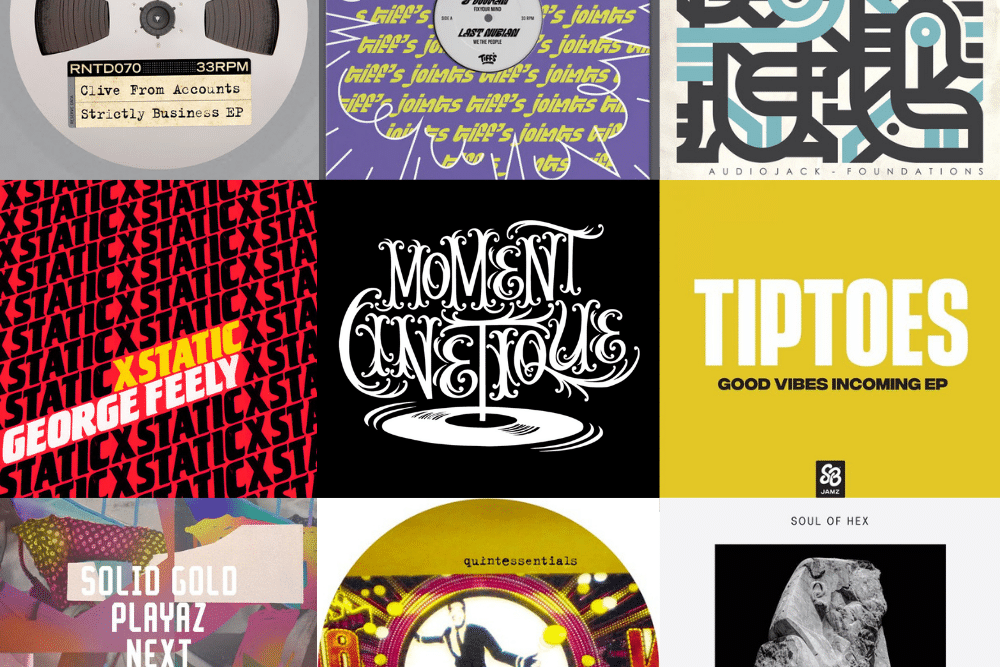 Moment Cinetique's Monthly Spins – Novembers Deep House Essential 9
Like what you hear? To help support LV Online buy us a coffee via Ko-FI. Click HERE
One of 2021's most stand out labels Moment Cinetique are taking a very short break from releasing while they line up some very big releases for 2022. Luckily for us they are still keeping busy and have just released a brand new Underground Sessions radio show via their Soundcloud which is well worth checking out. Their latest release with Simon Hinter is now available in all it's glory and you can check that out below and grab it from their Bandcamp HERE.
Keeping the incredible music rolling our way label boss Dave Platts is back with his essential 9 Deep House cuts for the November and just showing what a golden year 2021 has been for electronic music, the strength and depth here is ridiculous. Expect heat from Tiptoes, Simon Hinter, Soul of Hex, Solid Gold Playaz, T.U.R.F., George Feely, Clive From Accounts, Audiojack and Last Nubian. This month they have also put their picks together into a mix. Check it out above!
Moment Cinetique's Monthly Spins – Novembers Deep House Essential 9
Artist: Tiptoes
Track: Right Here
Release: Good Vibes Incoming EP
Label: Slothboogie
One of our favourite producers and label regular Tiptoes moves on from featuring on Slothboogie's Dancing with Friends 2 EP to hosting his own four track EP in the Good Vibes Coming EP via the London label. It's the usual heavy hitting affair from the cycling Glaswegian too, Born Slippery is a bass heavy, head-down-and-groove weapon and Green Room is a chopped up feast of strings and stabs akin to the releases on his own Tiptoes Tapes label. Right Here makes our pick from the EP, it's a bit more stripped back and groove based then the other tracks but still punctuated with jacking loops and vocals snips, pure peak hour.
Traxsource: https://www.traxsource.com/title/1670971/good-vibes-incoming-ep
Artist: Simon Hinter
Track: Trashcamp
Release: Saturday Night EP
Label: Quintessentials
Simon returns to the ever-reliable Quintessentials fresh from featuring on Disclosure's recent DJ Kicks instalment and it's easily the second best EP he's released this year 😉. Together is a big, brash and raw jacking track that will sound amazing on a big system, although I'm sure the vocal sample in the middle might mess with the heads of people who may have over indulged. Trashcamp is our stand out track of the EP though, again it's the more stripped back moment on the release but it's deep-moving-through-to-techno vibe is pretty infectious.
Juno: https://www.juno.co.uk/products/simon-hinter-saturday-night-ep/849794-01/
Artist: Soul of Hex
Track: Pharoah Machine
Release: Pharoah Machine EP
Label: Delusions of Grandeur
Tijuana based brotherly duo Soul of Hex return to Delusions of Grandeur a year and a bit after their Disco Permanente EP which featured my favourite track of 2020 Polygon Alpha Funk. Opening track Say It Again leads straight on front that release, once again featuring a ethereal vocals and a wandering disco styled bassline that is played by brother Gerado apparently before you go searching for the sample. It's the title track of the EP we prefer this time round however with it's phasing synths and acid line providing and pretty unique, high energy number.
Traxsource: https://www.traxsource.com/title/1688635/pharoah-machine-ep
Artist: Solid Gold Playaz
Track: My Soul is Quiet
Release: Next To Me EP
Label: Freerange
Even considering the high standards of Freerange's releases this is a pretty sweet EP from Solid Gold Playaz. All four tracks could be the featured lead, Next Time Me is textbook Freerange Deep House, Who's Playin For Ya? features really effective drifting detuned chords, dubbed down funk bass and screaming loops plus Do You Think? is a great DJ tool for switching sets up from deep to the more jacking vibes. My Soul is Quiet is an absolute gem though and just wins through as our favourite, it's pretty relentless but if you find a loop that works you might as well just roll with it.
Traxsource: https://www.traxsource.com/title/1697132/next-to-me-ep
Artist: T.U.R.F.
Track: East Side Harmony
Release: 4evergreen 001
Label: Apparel Music
It seems I completely missed this beautiful track from Dutch duo T.U.R.F. the first time around when it came out back in 2017 but thankfully Apparel Music have revived four of their previous releases for 4evergreen 001. Sultry jazz samples and thick subby bass take us back to the tracks we were releasing when we first started out (See Freudenthaler – For Clair), it's a vibe that seems to have drifted away for the moment but hopefully re-releases like this will see it come around again soon.
Traxsource: https://www.traxsource.com/track/9334486/east-side-harmony
Artist: George Feely
Track: XSTATIC
Release: XSTATIC
Label: Hot Haus Recs
Pre-pandemic, Ireland's most sensibly behaved DJ/Producer George Feely was making great strides in his relatively short career, making his debut on Boiler Room and DJ sets spanning from Ibiza to the US, and now things are kicking back off he finishes the year with a new EP on Hot Haus Recordings. Moving away from his previous disco edits style George channels the 90s deep house vibe on this release with XSTATIC being as bold as it's all caps title suggests. With buckets full of sweeping acid lines and organ bass It'll probably be a favourite of the 40 year olds still out there on a nostalgia trip or their early 20s offspring that were forced to listen to it the first time around.
Traxsource: https://www.traxsource.com/title/1696750/xstatic
Artist: Clive from Accounts
Track: Strictly Business
Release: Strictly Business EP
Label: Razor-N-Tape
Clive from Accounts makes his debut on Brooklyn's Razor-N-Tape with an EP continuing on from his previous releases on Outplay and Dirt Crew bursting with high levels of production and Variety. I don't really know what to make of lead track Tell Me, it's obviously well produced and written plus I imagine it'll be pretty euphoric on the larger dancefloors but it's a bit too much for our sets. The EPs title track Strictly Business however is right up our street with understated keys accented in turn by laid-back brass, heavily reverbed stabs a cameo from a filthy synth line after the break.
Traxsource: https://www.traxsource.com/title/1697784/strictly-business-ep
Artist: Audiojack
Track: Vertigo
Release: Foundations
Label: Gruuv
Many (many, many) moons ago Rich from Audiojack was one of the first people I ever DJ'd with, playing our Trance records at a basement bar in our native Barnsley, fun times and thankfully camera phones hadn't been invented so it's all just hazy memories. Here Rich and long time partner Jamie return to their own label Gruuv, leaving it late for it's first release of the year with the Foundations EP. Vertigo kind of crosses over from their usual techy/minimal style towards the deeper style with a relentless bassline and chopped vocal battling it out for the majority of the track. Another peak-time, stripped groove for the darker nights.
Traxsource: https://www.traxsource.com/title/1683929/foundations
Artist: Last Nubian
Track: Sold the World
Release: Better Jams
Label: Tiff's Joints
Sarf London's Last Nubian is accompanied by Parisian Hugo LX on remix duties for a solid four track EP on the capital's Tilly's Jams. Lead track Fix Your Mind is a lush, jazzy breakbeat affair co-produced with regular collaborator Dougan that soulfully twists and turns throughout resulting in an interesting tool for switching things up in a set. Sold the World is our personal pick of the EP with it's atmospheric, deeper than deep, so-laid-back-it's-horizontal vibe being perfect for early on in the night.
Traxsource: https://www.traxsource.com/title/1693037/better-jams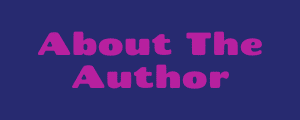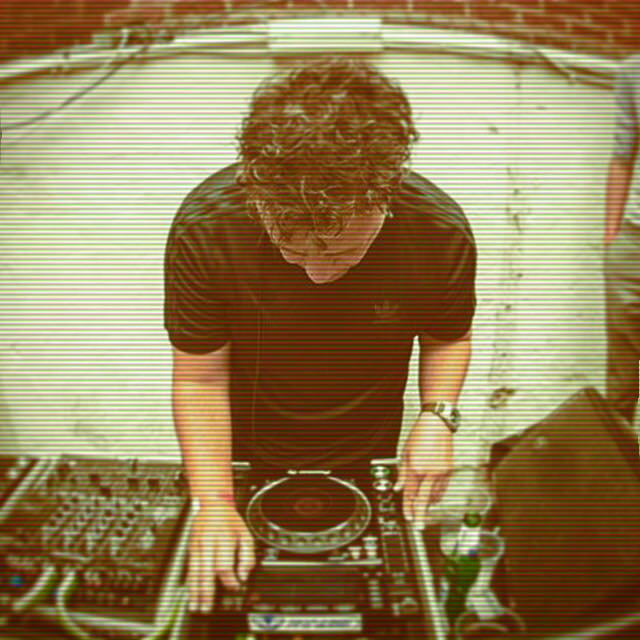 Dave Platts is a designer, DJ and producer and is behind the brilliant Sheffield based Deep/Disco/House label Moment Cinetique.
Moment Cinetique Facebook: https://www.facebook.com/momentcinetique/
Moment Cinetique Soundcloud: https://soundcloud.com/momentcinetique
Moment Cinetique Instagram: https://www.instagram.com/momentcinetique/
Moment Cinetique Twitter: https://twitter.com/momentcinetique
Moment Cinetique Bandcamp: https://momentcinetique.bandcamp.com/
Tags:
Audiojack
,
Clive From Account's
,
George Feely
,
Last Nubian
,
Moment Cinetique
,
Simon Hinter
,
Solid Gold Playaz
,
Soul of Hex
,
T.U.R.F.
,
Tiptoes