Panna Cotta talk working with Marcel Vogel & Lumberjacks In Hell, Vintage Synths, Berlin & new EP Sunrise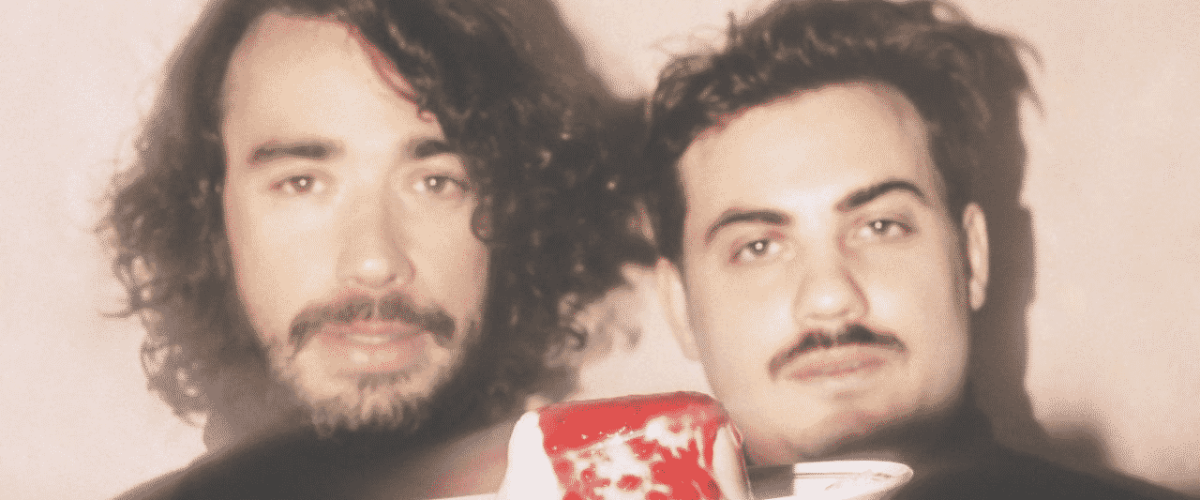 Panna Cotta talk about working with Marcel Vogel & Lumberjacks In Hell, Vintage Synths, Berlin & new EP Sunrise
An Interview with the Insider for Le Visiteur
The rather mysterious Panna Cotta have been busy working away on their rather divine 8 track LP Sunrise which lands this week on the always brilliant Lumberjacks In Hell. It's an album which is very much needed right now a laid back, effortlessly cool sun-smacked treat. We premiered I Feel Love from the album which you can check below to get a little flavour of what the album is all about.
The Insider caught up with Panna Cotta to shed a little light on this talented Berlin duo who might very well shake up the laid-back end of the electronic world in the coming months if this album is anything to go by.
Thanks for taking the time to talk you guys! Where are you both today, and what are you up to?
We are in Berlin, Kreuzberg. We live actually pretty close to each other, only 500m! We are listening to some nice tunes!
What is the soundtrack of your day today?
With everything that is going on in the world at the moment, how is the mood in Berlin?
Berliners are really active and supportive. A big sense of community is really part of the DNA of this city. Everyone is ready to help during these difficult times.
What attracted you both to live in the city initially?
Culture is very unique in Berlin. People have a lot of freedom to express themselves and push boundaries. We were also attracted by the creative energy of the musical scene. Very diverse and less bound to commercial expectations.
And in the post pandemic time that we are in, are clubs and gigs back to full strength?
Even during lockdown, the party energy never left the Berliners. Now they are waiting with a lot of impatience for the reopening of the clubs which is finally happening. Looking forward to that!
Have you been out to a DJ event recently? Has your attitude to clubs changed after the last couple of years?
We went to Arkaoda (a club in Neukölln) last weekend. It was like the pandemic never happened! I think the pandemic showed how much we missed grooving to good tunes in a club. We all want to make up for the last 2 years.
Are you both DJs as well as producers?
Everyone is a DJ! More seriously we are not, but we both have a nice collection of vinyl that inspire us a lot!
Someone said to me recently that you have a 'Payfone' vibe. Who would you say are the artists that have inspired the music that you make?
For the drums
For the music
Riccardo can you tell about what you have done before musically?
In my 20s I had a few collaborations & projects in Italy. But mostly improvised/experimental music with a focus on live performances. Panna Cotta is actually my first real release.
Alex, what put you on your musical path?
I first started composing music around the age of 20, in a hip hop band! When I moved to Berlin 10 years ago, I bought my first synthesizers and have kept on collecting them ever since! It is my first release and I'm very excited about it!
How long have you known each other and where did your paths first cross?
We met in 2019 in Tempelhof Feld. Where all Berliners go on a sunny day.
Is this Panna Cotta's first joint production?
Yes. They are the first 7 tracks we ever made. In a way, our LP is a very spontaneous project!
What parts do you both play in the production?
We are very complementary, both creatives. Riccardo is composing the drums beats & the visual art direction of our images. Alex composes the melodic instruments, the voice & lyrics, and the overall arrangements.
On listening to your new album, you sound in complete harmony in so many ways. Why do you think you work so well together?
In the first place, we connected as friends. Then in the studio, as we were jamming the first ideas. We think that this connection explains the harmony of the tracks.
The quality of production on your new album is impressively high. Is the quality of sound as important you as the musicality to you?
For us, it was really important to use high end & analog gear, from the synths to the drum kit, to the mixing console, to reach a warm and classic sound. We invested equally in both musicality and quality of sound.
When was the album made? What was the initial inspiration for it?
The concept of the album started in 2019: we wanted to reach a retro sound while talking about sweet moments in life. We were brainstorming titles for those sweet moments but then we went with the flow and jam around these ideas until we had a track. Stuff like this really inspired us.
The album has a real vintage feel. Tell us about the studio that you made this in?
The jamming took place in the rehearsal room. The production & the arrangement were done in our home studio. The mix & mastering were done by our friends at Big Snuff, a fully analog studio in Berlin Weissensee.
What were the main pieces of kit that you used on this album?
For the synths we used the Juno 6 and 106, the Moog One and Kurzweil K2000. For the drums, a Tama Starclassic and a Ludwig kit from the 70s.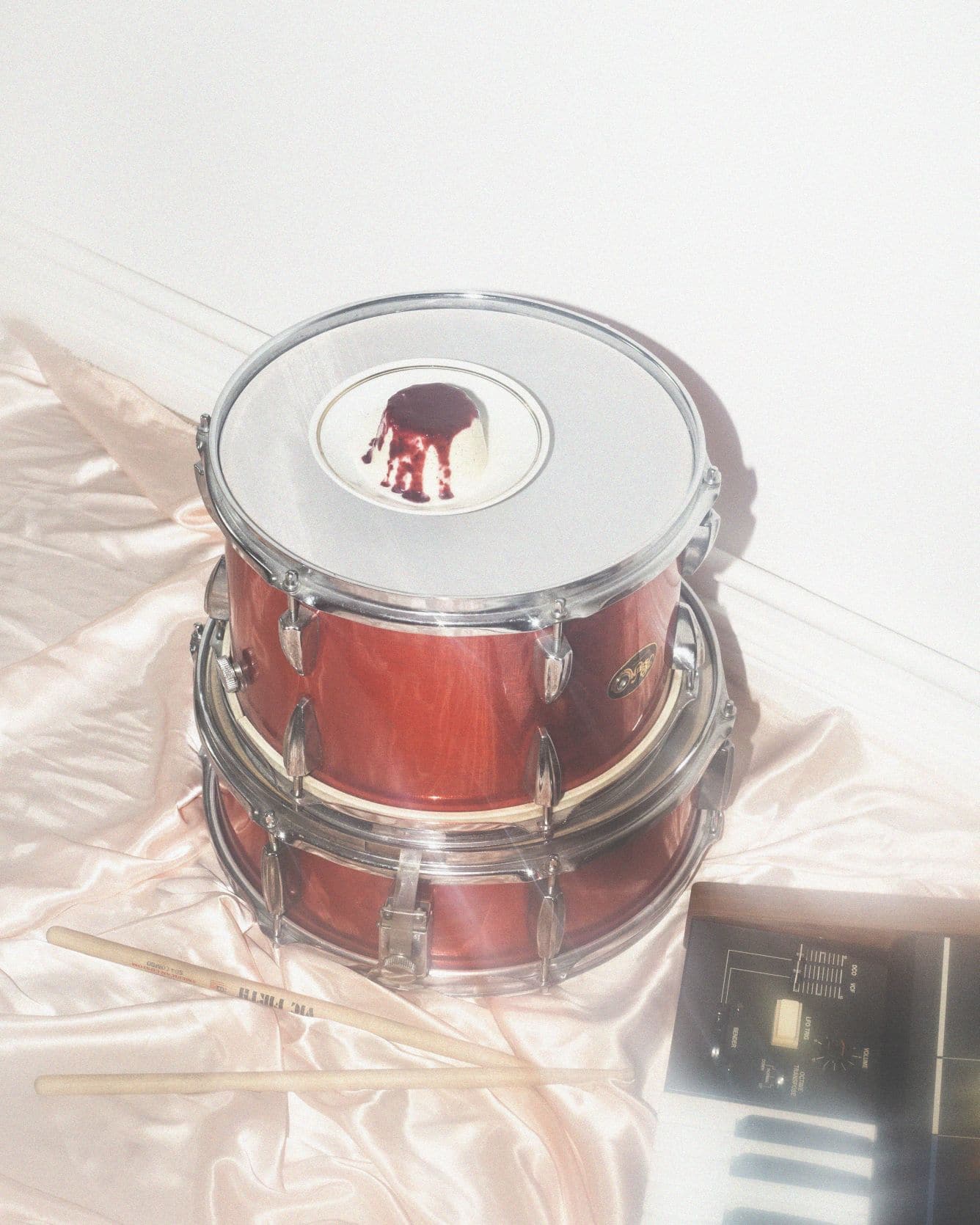 Tell us about the vocal harmonies in the tracks?
Friends were actually meant to sing on our tracks! But at the end, I sang, which was my first and loved it! I tried to create simple and accessible harmonies. With the help of reverb and different voice layers, I tried to embark the listeners on a smooth and silky sonic ride.
On first listen the album tracks feel quite similar tempo and mood. But on a deeper listen there are so many beautiful nuances and variations. How would you describe the different vibes across the tracks?
Drums were supposed to be the main vector of nuances between tracks, sometimes 4 to the floor, sometimes more syncopated, while mood and melody are quite similar sounding to maintain an overall cohesion.
You've produced a great video for 'Sunrise'. What came first, the track or the video?
I am glad you like the video. First the track came, and we were excited about it. It was spring 2020. We thought of producing a video connected to the moments we were living in lockdown. The story is set in a room most of the time, just to create a sense of loneliness and boredom until the sun rises to relieve us from this darkness in a moment of joy.
How did you connect with Marcel Vogel on this project?
We were looking for a remixer of our main track, and a DJ friend put us in contact with Marcel.
Have you been fans of Lumberjacks in Hell over time?
We have been following Marcel Vogel & LIH since a long time, as we were regularly attending the classic disco/house party called "Get deep" in Berlin.
Marcel Vogel remix takes Sunrise to another level and more to the club. Did you give him some direction on what you were after, or did you let him do his thing? Were you thrilled with the outcome?
We gave Marcel total freedom in the remix. He created an unexpected and meditative composition, allying repetitive grooves and original sounds which we directly loved. Marcel has a great vision when it comes to creating an original piece.
Do you have plans to make more dancefloor music or will you remain in these beautiful mid-tempo moments.
We would love to continue to make people move on mid-tempo grooved tracks.
Are you working on other projects right now?
Not yet. But we just got a new studio, and we will start soon 🙂
What do you like to do to relax?
We both like to cook and have a good bottle of natural wine.
Where's a great place to grab a coffee in your city?
Brandi Espresso Bar in Kreuzberg.
Where would you recommend for dinner if we find ourselves in Berlin?
At our friends at DOCG in Neukölln who made the Panna Cotta you can see in the video clip. 🙂
What's the club to go to should we visit the city?
Is there a record shop in the city that we should know about?
https://www.instagram.com/soultraderecordstore/
Wishing you all the best with your beautiful album.
Grab the album from: https://www.juno.co.uk/products/panna-cotta-sunrise/843050-01/
For more info check:
Panna Cotta Instagram: https://www.instagram.com/pannacottasound/
Lumberjacks in Hell Facebook: https://www.facebook.com/Lumberjacks.in.Hell/
Lumberjacks in Hell Soundcloud: https://soundcloud.com/marcelvogel
Lumberjacks in Hell Instagram: https://www.instagram.com/lumberjacksinhell/
Marcel Vogel Twitter: https://twitter.com/MarcelVogel
Like this? Check out more from Lumberjacks In Hell here
Tags:
lumberjacks in hell
,
marcel vogel
,
Panna Cotta