LV Disco Selectors 35 – Nebraska [Heist Recordings]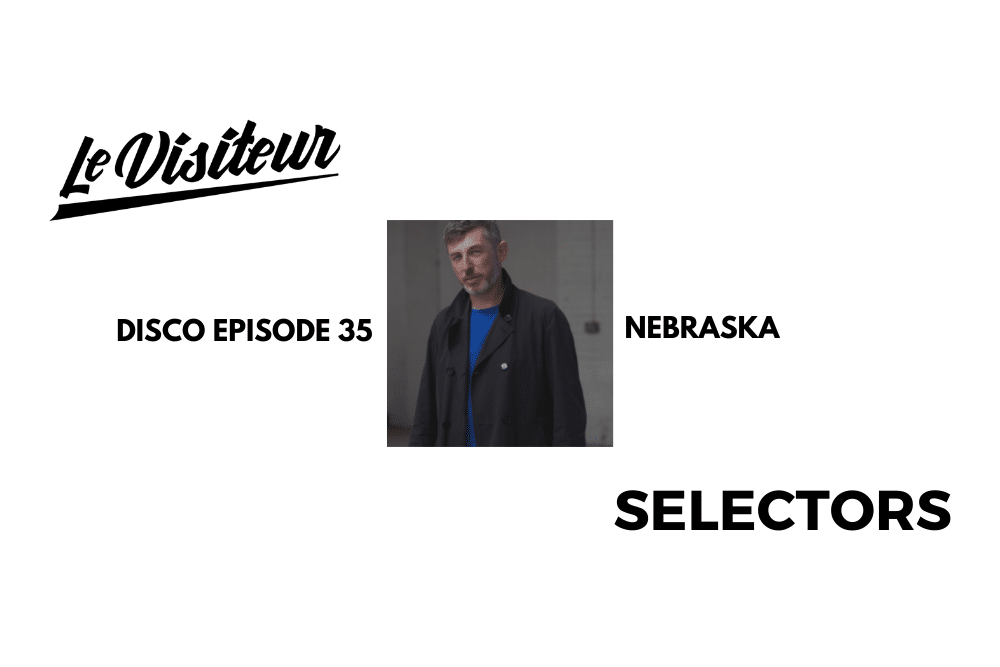 LV Disco Selectors 35 – Nebraska [Heist Recordings]
Like what you hear? To help support LV Online buy us a coffee via Ko-FI. Click HERE
Nebraska is back for his fourth release on Heist Recordings the Chant des Oiseaux EP. A collaboration with BeBelle, they are continuing the rather special working relationship which they showcased last on Nebraska's own Friends & Relations label in 2021.
It's an EP which perfectly showcases Nebraska's sampling prowess and always impressive drum programming skills. It also shows a really playful side to a producer who has been bringing some seriously tasty tunes to our dancefloors for more than two decades now.
The Chant des Oiseaux EP is an incredibly classy affair throughout. The vocals on lead track Chant Des Oiseaux bring to mind Cornelius's landmark album 'Point' as if it were perfectly re-imagined for the dancefloor. From groove heavy electronica to summer disco bliss and percussive house this is an EP which touches on many points of Nebraska's canvas delivering four equally stand out cuts. It's an EP which most certainly leaves us longing for more.
To celebrate the release Nebraska has stepped up to the plate for our 35th episode of our Disco selectors series and he's put together something really special for us on a mix which is packed with both exclusive Nebraska edits and EP tracks. Check it out here and please give it a share over on Soundcloud and help us spread the love. You can check the full tracklist below and we also had a quick chat to Neraska about the mix.
Q1: What can you tell us about the theme of the mix and what are some of the key tracks for you? 
The mix was put together the day after I'd been listening to a load of unofficial edits and mash-ups I made years ago. I thought combining those with a few of the new Heist tracks was a nice way to celebrate the release of the new record. They feature some big influences for a me from that 70s soul and p-funk era – Marvin, Leon Ware, Funkadelic, etc.
Q2: How does the style of mix here compare to how you would approach a live DJ set?
Well, I've never DJ'd much – commercially anyway. I really enjoy playing places like Spiritland, where you can vary the tempo, mood and genre quite radically. I like to play across the board – jazz, rock, disco, latin… anything good. It's less about beat matching and staying on the same tempo for hours, more about moving up and down, and around. As I often say, I'm about old records spun in new directions.
Q3: Which other artists DJ mixes do you find yourself coming back to time and again and do you have a favourite that you gravitate towards?
Yes! So many – the classic ColdCut JDJ mix, loads of old Theo Parrish and MoodyMann sessions. But the tape (and it was literally a cassette) that made the biggest impression on me in my early teens was this reggae tape that had "Dubstore" written on the label, recorded by an unknown selector in Leicester, sometime around 1984. My brother brought it home and I made a copy. You'll notice I've dropped some of the dub fx from this cassette on my mix. Little nod to the past there!
Grab the EP from: https://nebraska-ldn.bandcamp.com/album/chant-des-oiseaux-ep
For more info please check:
Nebraska Soundcloud: https://soundcloud.com/dj_nebraska
Nebraska Instagram: https://www.instagram.com/nebraska_ldn/
Heist Facebook: https://www.facebook.com/HeistRecordings/
Heist Soundcloud: https://soundcloud.com/heistrecordings
Heist Instagram: https://www.instagram.com/heistrecordings
Heist Twitter: https://twitter.com/HeistRecordings
LV Disco Selectors 35 – Nebraska [Heist Recordings] – Tracklist
Nebraska – Chant Des Oiseaux
Nebraska – Let Me Be The One
Marvin Gaye – What's Going On (live vamp re-edit)
Leon Ware – Don't You Wanna Come (special demo edit with Funkadelic, George Clinton and Syreeta)
Masterdon Committee – Funkbox Party (edit with Sylvester on 33)
Jerry Butler – Mechanical Man
Grover Washington Jr. – Easy Loving You (Cornhusker edit)
Blaze – Get Up (instrumental edit)
Nebraska – Skelp Tune
The Jimmy Castor Bunch – LTD (edit)
Smith 'n' Hack – To Our Disco Friends
Session Victim – Needledrop (Laurence Guy remix)
Like this? Check out more on Nebraska here
Tags:
Heist Recordings
,
nebraska