Phenomenal Handclap Band: Albums, New York, Studio vs Live and Influences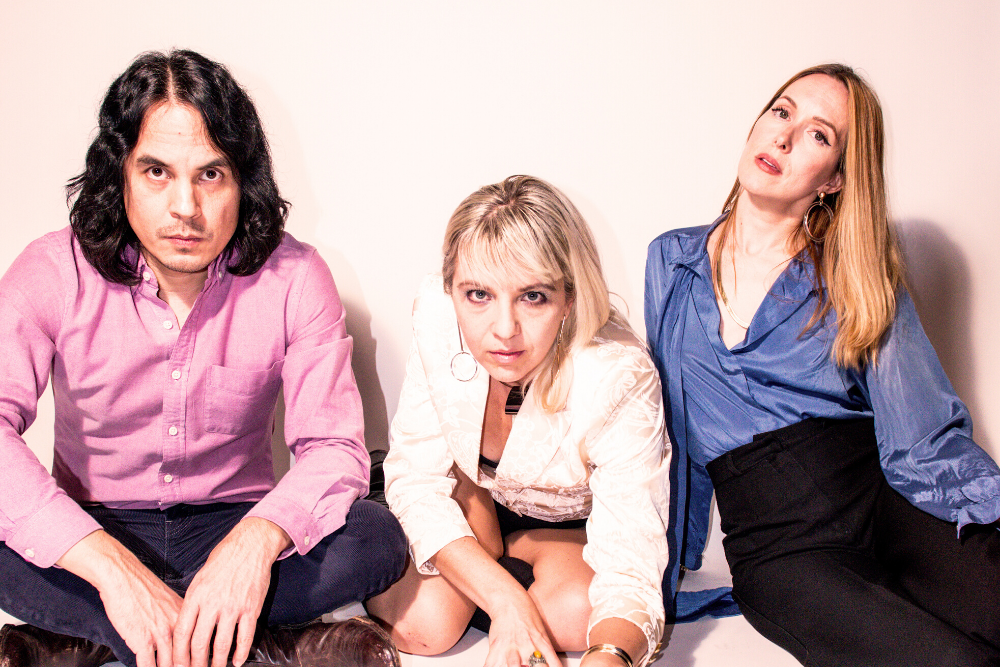 Phenomenal Handclap Band: Albums, New York, Studio vs Live and Influences
Photos by Ruvan Wijesooriya
New York's live disco giants Phenomenal Hand Clap Band have been having a fairly major renaissance over the last couple of years. With a series of brilliant singles on Toy Tonics they have really captured the imagination picking up enviable support from many key tastemakers, DJ's and music lovers alike.
All of their hard work is now paying off with a fantastic new album having just landed. It's a wonderful collection of 10 tracks. Whilst they can broadly be described as disco, they are so much more than that. It's a real collection of all the disparate parts which make up disco as a genre and it's wonderfully captivating as a result.
The Phenomenal Handclap Band first hit it big with a couple of albums intersecting the 00's. They would embark on world tours with supports for Bryan Ferry and Franz Ferdinand as well as receiving love from Paul McCartney.
Following a long lay off in which founder Daniel Collás spent a considerable amount of time travelling and producing other artists he would come back to PHB and assemble a new band. First in was singer song writer Juliet Swango then vocalist and synth wizard Monika Heidemann. They were followed by Stockholm based vocalist Anders Hansson.
With superlative writing, incredible musicianship and a string of top class remixes from Ray Mang, Wajeed, Marcel Vogel and Kapote it's safe to say that this is band that we need in our lives right now with their wonderfully warm and invigorating music.
On the back of the album release we spoke to the band about the making of the album, New York, playing live and their career so far. You can also check the album below.
Grab Phenomenal Handclap Band – PHB from: https://www.juno.co.uk/products/phenomenal-handclap-band-phb/772037-01/
Hi there Phenomenal Handclap Band,
Thanks for speaking to us today.
For our readers who haven't come across your releases before how would you describe the musical style of Phenomenal Handclap Band in 2020?
I guess the short answer is "psychedelic dance music".
We like analog synthesizers and tape delays, vocal harmonies, fuzzy guitars and African percussion, to name a few key elements.
Please can you give us three tracks from your discography which you would say are quintessentially Phenomenal Handclap Band?
Stepped Into The Light
We released this with Daptone a couple years ago. It started out as a northern soul thing but just kept getting more and more proggy.
Do What You Like
This song is essentially an account of the last week on Earth.
It's saying "live how you want to live without worrying too much about what everyone else is doing. It will be over soon enough."
Let Out On The Loose
This was one of the first songs Juliet brought in that blended our two writing styles together. She's a lot more creative and free whereas I can sometimes rely too heavily on formula. Really love the synths-meet-makossa on this one.
How would you describe your latest album PHB which is out now on Toy Tonics and please can you give us a bit of history about the making of the album?
A few years ago, I was spending more and more time in the studio, trying to learn how to engineer properly and work on producing and arranging other artists' music rather than my own. Phenomenal Handclap Band was not a priority for me at that point. But one of these artists was Juliet, who had brought a few songs into the studio that seemed like they'd be perfect for a PHB album. Then I started to imagine what the next album would sound like, and before we knew it, that had become our focus. Our last album, Form & Control, ended up sounding a bit disjointed to me in a lot of ways. It had a lot of what I consider artificial influences that sort of tainted our sound. We were following more than leading. For this new album, I sought to right some of those wrongs and get back to the essentials of what inspired me to form the band in the first place.
Your album is incredibly warm and positive, given the incredibly uncertain and fractious times that we see ourselves in at the moment how important for you was it to make an album which is packed full of warmth and is almost the antitheses of the political upheaval which has been going on around the globe for the last few years?
I think that it is really down to perception. We certainly didn't set out to make an overtly positive record, although I can see how some of the musical themes could suggest that. Lyrically, our songs are largely protests and either stream of consciousness or grim predictions for the future.
You have had some really superb remixes of your singles in the run up to the new album. The Ray Mang Mix of Judge Not especially caught fire. How taken aback were you of the success of that 12" and when did you realise that something very special was happening with it?
I'd say as soon as I heard it, I knew. In fact, once Raj's name came up for the project, I immediately thought how he'd be perfect for Judge Not.
It reminds me of a Tom Moulton mix in that he mostly just made it more dancefloor friendly, sped it up a little, accentuated the kick, extended certain parts. That's why it makes more sense to call it a 'mix' rather than a 'version' or a 'remix'. I would have preferred it if the 12" had included the original, though, because without the original, there is no context for it, and a lot of people assumed the song had been somehow reimagined or was drastically different.
How would you say living in New York has influenced the aesthetic of the album?
We couldn't have made this record living in any other city. I'm not sure what I can say about New York that hasn't already been said in a bunch of sappy movies, but the musical energy and history of this city is palpable, to say the least. I believe it finds its way into everything we do.
What other acts out of New York should we be watching out for right now?
Remembering live music during this pandemic quarantine is a hazy undertaking right now, but there has been a thriving live music scene here. There's long been a division between live music and DJs, and I feel like the scene here has been blurring that line, or at least has been increasingly able to appreciate both as equals. Underground System and Blue Jazz TV come readily to mind as far as bands who have blown my mind live. Also the Dala label is doing great work.
The album really captures the essence of many different genres with 60's psychedelia and soul, Italo, Avant Funk and New York New Wave all in the melting pot. In essence it's many of the building blocks of what would become the underlying traits of underground disco from across the 70's through the 80's. Which 3 artists would you say have been the most influential for the band when it comes to the essence of the album?
Lucio Battisti
We discovered his album Io Tu No Tutti and its English-language counterpart Images soon after we started writing PHB. We were immediately obsessed with it. I already knew "To Feel In Love"/"Amarsi Un Po" but the whole album is amazing, and the recording and production is stellar. I later found out it was done by Bones Howe in LA, which explains it.
Rotary Connection
Yes, Charles Stepney was an undisputed genius, but so is Sidney Barnes. A lot of people know Rotary Connection because of Black Gold of the Sun, but Barnes wasn't around for that one, and his presence was sorely missed.
Fox
Led by Susan Traynor aka Noosha Fox, they were definitely a huge influence on us as we wrote this record
At a time when the LP is almost becoming an after-thought for most electronic artists you have created a wonderfully complete and emotionally engaging album. What recommendations would you give to artists who are thinking about their first LP?
First of all, thank you.
For us, the album makes sense as a format because it's almost like it's its own medium, and we're comfortable with it. People throw around the term 'concept' album, but I don't really believe there is any other kind. Unless the songs flow together in a cohesive manner, there's no real reason to make an 'album'. These days it's probably better not to, since the industry and people's attention spans are allowing for it less and less.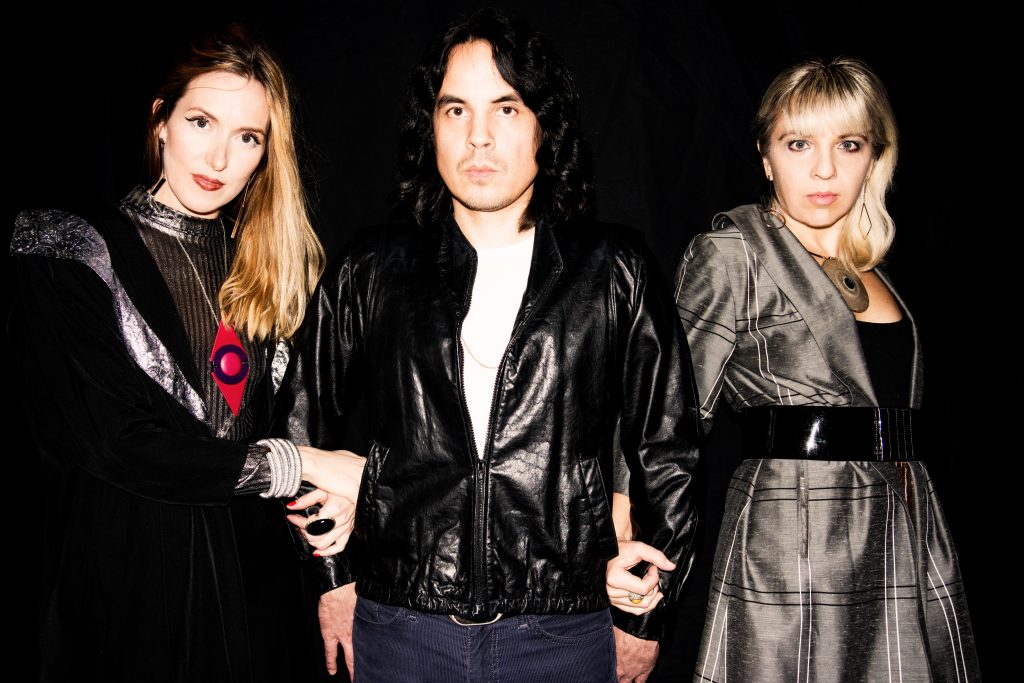 What is your live set-up and how does that contrast to your recording set-up?
Actually, it's not too different. It's a bummer when the studio becomes yet another place at which to stare at a computer screen, so we do our best to avoid it. That means recording everything as live as possible and using as much analog gear as possible.
Once all the Covid Lockdowns are over are there any plans for live shows and if so are there any plans to tour in Europe?
Yes, so far we have some shows planned for Germany, Paris, and London.
What else can we expect from Phenomenal Handclap Band in 2020?
We've actually been pretty busy the past few months. We have an EP coming out featuring a great edit from Danny Krivit, we have a track on the upcoming Horse Meat Disco album, we're finishing up a new album with the legendary Brian Jackson of The Midnight Band fame, and as I mentioned earlier, once the quarantine lifts, we have some European shows lined up.
Grab Phenomenal Handclap Band – PHB from: https://www.juno.co.uk/products/phenomenal-handclap-band-phb/772037-01/
For more info please check:
Phenomenal Handclap Band Facebook: https://www.facebook.com/PhenomenalHandclapBand/
Phenomenal Handclap Band Soundcloud: https://soundcloud.com/phenomenal-handclap-band
Toy Tonics Facebook: https://www.facebook.com/ToyTonics/
Toy Tonics Soundcloud: https://soundcloud.com/toytonics
Tags:
new york
,
Phenomenal Handclap Band
,
toy tonics