LV Mixtape 149 – Daino [Percebes]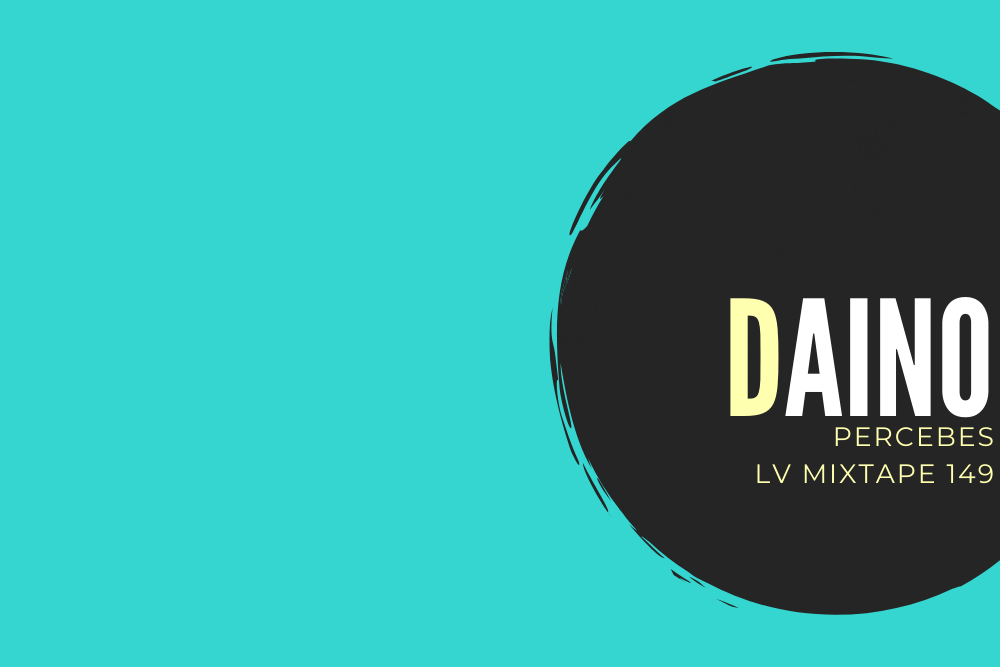 LV Mixtape 149 – Daino [Percebes]
Daino's latest EP Crescendo has just landed via Percebes and it's a brilliant piece of work featuring four tracks of supremely classy and accomplished house music. For us it's a bit of a future classic. We premiered the Gospel stomper Glory last week which you can check below and you can check out full interview HERE
We were so impressed by the EP that we asked Daino to put together a mix for us. Covering all bases house from deep to soulful to disco it's packed full of classics. You can check the full tracklist below.
Ahead of a full interview later in the week we asked Daino a few questions about the mix.
What can you tell us about the theme of the mix you have done for us and what are some of the key tracks for you?
The mix was recorded live on a Percebes party and showcases a lot of the more soulful house/disco stuff I really like to play. It opens up with one of my favorite tracks from 2 years ago, All the Fills by Yadava. There´s a Kenny Dope track in there that I absolutely love to play Piano Groove Dub. It also features Glory from my Crescendo EP and finishes up with the classic If Only by Liem
How does the style of mix here compare to how you would approach a live DJ set.
I´m not a super fancy DJ honestly, I usually let the tracks speak for themselves, use effects sparingly and just mix using the fader and EQs on whichever mixer I´m on.
Live acts (which I also do) are a different thing. They take a lot of prep work, splitting tracks in different parts/layers, coming up with interesting ways to play with live effects and playing live keyboards on top of everything.
What is your favourite DJ mix by another artist that you keep coming back to time and again?
I´m not sure I really have a specific one. I am however always on the lookout for new Mr. Scruff mixes. He does these 4 to 6 hour long incredible mixes where he travels through dozens of different genres. Those things are a gold mine to find out about new music and artists.
Daino's Crescendo EP is out now. Grab it from: https://www.juno.co.uk/products/daino-crescendo/776315-01/
For more info please check: 
Daino Facebook: https://www.facebook.com/Dainomusic
Daino Soundcloud: https://soundcloud.com/dainomusic
Percebes Facebook: https://www.facebook.com/percebesmusica/
Percebes Soundcloud: https://soundcloud.com/percebesmusica
LV Mixtape 149 – Daino – Tracklist
Yadava – all the fills
Nwn- Play with my
Art of tones – The Rainbow Song
Dj spend & Damon Ramsey – back & forth
Session victim- yes, I know (max graef remix)
Kenny Dope – piano groove
Daino – glory
Big Moses – brighter days (mousse t remix)
Duke Dumont – be here
Indo – are you sleeping
???
Joey negro – must be the music
Michele chiavarini – must be the music
???
Fusion groove orchestra – if only I could (liem remix)
Tags:
Daino
,
Deep House
,
disco
,
Percebes
,
soulful house