Rhode & Brown's Top 10 Italo Favs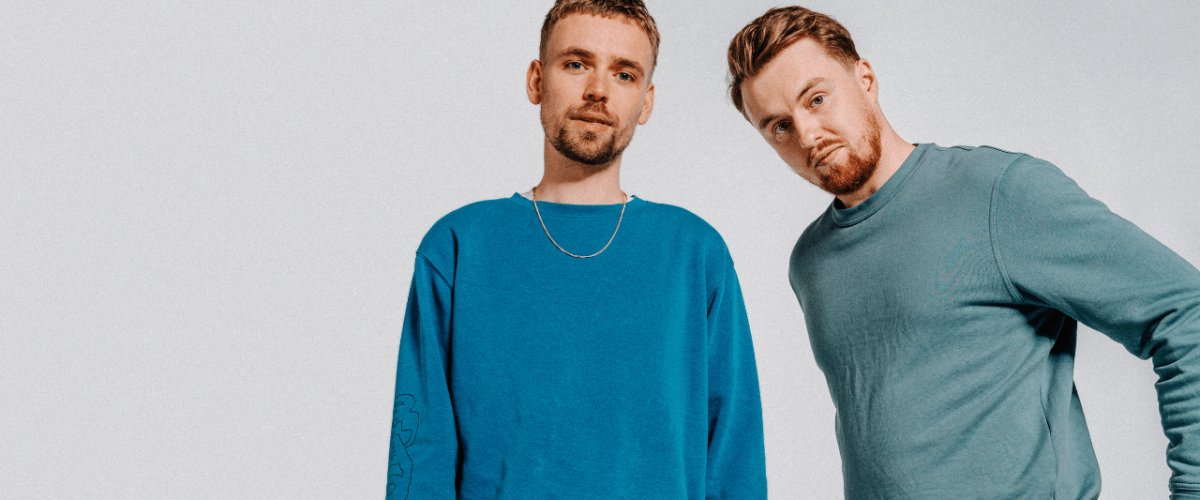 Rhode & Brown's Top 10 Italo Favs
Munich's Rhode & Brown have been building a great reputation over the last few years releasing a long line of classy house and electronic music on some of the stand out labels out there including Toy Tonics, Permanent Vacation, Shall Not Fade, Public Possession and Let's Play House. Safe to say we are big fans here at LV HQ, their track Thru The Night with Kosmo Kint and their Three of Us EP with Tilman were both huge favourites.
Their latest release see's them back on Permanent Vacation following up their Aku Aku EP from last year. This time round it's a 9 track LP Everything In Motion and it's a wonderfully eclectic selection of electronica from bumpy downtempo gems to Italo influenced synth heavy groovers and dreamy broken beat to 80's esque electronic bliss. As the intro track No Anthems suggests this is far from a collection of club bumpers and much more an timeless album of experimental and intriguing electronica. It's perfect for those late nights and early morning after club sessions.
This is a real statement album from Rhode & Brown from two artists who are just as happy creating nuanced music for the electronic lifestyle rather than delivering non stop club tracks, something they are of course particularly talented at. You can check the album out below.
To celebrate the release Rhode and Brown put together this brilliant list of their favourite Italo tracks which they have been spinning in their sets over the last few years.
Grab Rhode and Brown's new album Everything In Motion on Vinyl and digital via Permanent Vacation here: https://rhodeandbrown.bandcamp.com/album/everything-in-motion
Blue – Everybody Needs Somebody (European Mix)
This one is our secret weapon. It's a bargain on Discogs so go and grab it. It has never failed when we have played it. The European Mix is the one, with that heavy bassline and a little less vocals… still that refrain is made to be chanted.
Lime – Angel Eyes (Dub Mix)
We heard this one for the first time when Mark Seven dropped it at Dekmantel Selectors in 2019. A pure banger with many different directions and elements that still work great together over the 7min length. The part at 5.55min is just SO good!
Son Caribe – La Colegiala
This might be one of our favorites… There are many covers and versions of this track (Gary Low did one, too), but this one might be the best. That cheesy synth line just makes people smile on the floor. In 2018 we bought a copy of this on Discogs with the wrong version on it… a few days later, Friedrich went into a record shop and pulled out the right from the 1 Euro bin… A big cheers to real record stores.
I Blagueur – Balla. ? .. No! ..
Heavy Pino D'Angiò vibes on this one… You can never go wrong with a ultra deep Italian voice on cheesy synth riffs and a fat bassline.
Pineapples – Come On Closer
Damn… another favorite – there are just too many. We played this one to death over the last years. It had to rest a little bit, but once we can get back to DJing and "get closer with people" it's definitely time for this tune again…
Belen Thomas & Mike Francis – Survivor
Yes, SO cheesy… Exactly what you want from a good Italo tune. Play it super early in the morning or at any sunny pool occasion and you know why we put this one on the list 🙂
Time – Shaker Shake (Dub Version)
This one is so heavy and not your regular Italo tune. The vocal version is horrible, but the dub is perfect and keeps on working its way to this main synth in the chorus that has a very trancey vibe to it. We love that!
Vivian Vee – Gotta Go
The whole album is amazing, not really a bad tune on here. So that is definitely a favorite… Produced by Giancarlo Meo who also worked on Easy Going and Kasso hit records.
Island & Holiday – Living
We could play this tune on repeat, just such a vibe and with different kind of facets. Always works amazing on the dancefloor. We love these deep pads in the middle and when that catchy synth line comes in right after.. so good!
My Mine – Hypnotic Tango (Chrissy Edit)
We round things off with a real classic. It's so nice to mix this one in a set. With these castanets in the intro you can tease people until the main part drops. We usually play the amazing Chrissy edit of this tune, that gets rid of most of the vocals in the verse and just keeps the amazing refrain.
Grab Rhode and Brown's new album Everything In Motion on Vinyl and digital via Permanent Vacation here: https://rhodeandbrown.bandcamp.com/album/everything-in-motion
For more info please check:
Rhode & Brown Facebook: https://www.facebook.com/rhodeandbrown
Rhode & Brown Soundcloud: https://soundcloud.com/rhodeandbrown
Rhode & Brown Instagram: https://www.instagram.com/rhode_and_brown
Rhode & Brown Twitter: https://twitter.com/rhodeandbrown
Permanent Vacation Facebook: https://www.facebook.com/perm.vac.records
Permanent Vacation Soundcloud: https://soundcloud.com/permvac
Permanent Vacation Instagram: https://www.instagram.com/permanentvacationrecords/
Permanent Vacation Twitter: https://twitter.com/permvac_records
Tags:
Permanent Vacation
,
rhode & brown