LV Premier – Musta – Cosmic Cut [Samosa Records]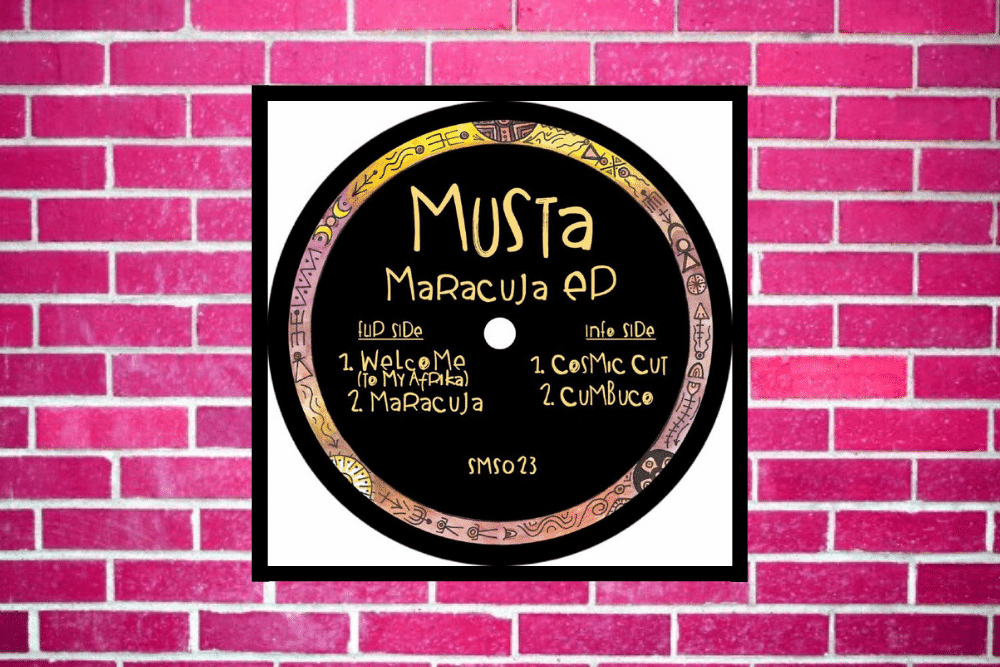 LV Premier – Musta – Cosmic Cut [Samosa Records]
Like what you hear? To help support LV Online buy us a coffee via Ko-FI. Click HERE
Following up a stand out appearance on Samosa's sister label Daje Funk Musta has hooked up with the Samosa Records team once more, this time for a full EP. The Maracuja EP is a steeped in African disco swagger and absolutely perfect for those sunny summers days ahead.
The EP features four cuts Welcome (To My Afrika), Muracuja, Cosmic Cut and Cumbuco and every one of them is dancefloor gold. Welcome is a string heavy peak-time bomb with a throbbing bassline and a serious bit of disco flute which is always worth the price of admission. Maracuja has a swirling percussion heavy feel but is again backed up by a killer bassline and brass stabs aplenty for some serious dancefloor verve.
Our premier today is Afro Boogie monster 'Cosmic Cut' which you can check above. Filled from head to toe with percussive goodness it's a track which will cause a serious dancefloor commotion wherever it's dropped. Brass stabs, guitar groove and some great vocals do the damage here.
Seeing the EP out is Cumbuco and this one is all about that bounce of a bass groove. With the addition of an ever so hooky brass line which Musta has looped up to perfection here this is a great building track which will hook the dancefloor in from the start.
Grab the EP from: https://www.juno.co.uk/products/musta-maracuja-ep/832535-01/
For more info please check:
Musta Facebook: https://www.facebook.com/MUSTAOFFICIALPAGE/
Musta Soundcloud: https://soundcloud.com/gabriele-musta
Instagram Musta: https://www.instagram.com/___musta___/
Samosa Records Facebook: https://www.facebook.com/samosa.records/
Samosa Records Soundcloud: https://soundcloud.com/samosarecords
Samosa Records Instagram: https://www.instagram.com/samosa.records
Samosa Records Twitter: https://twitter.com/samosarecords
Tags:
Afro Disco
,
Musta
,
Samosa Records