LV Selectors 35 – Jonna [Lumberjacks In Hell]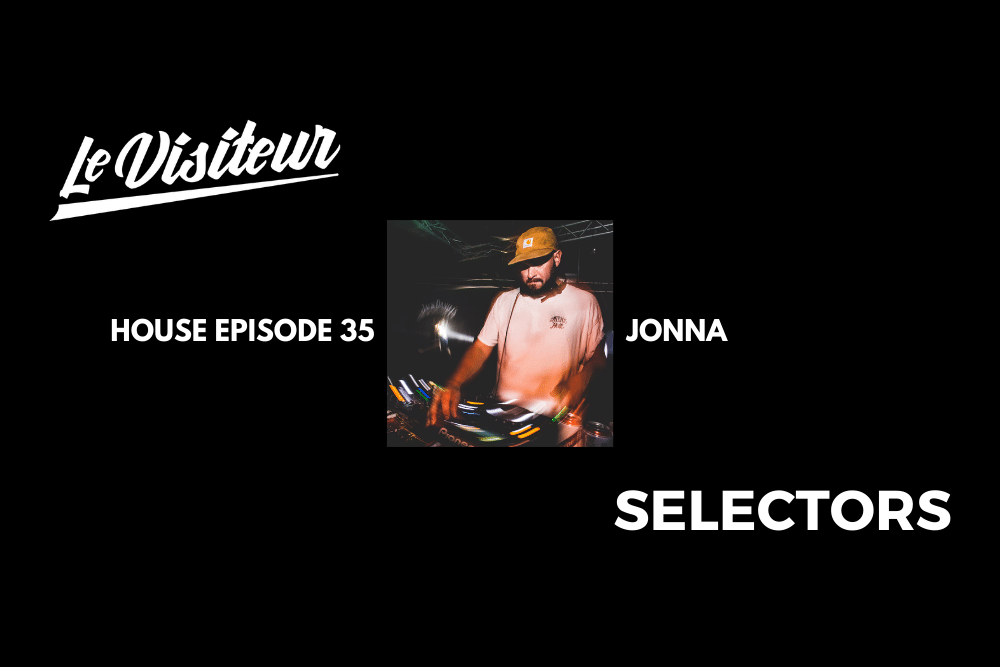 LV Selectors 35 – Jonna [Lumberjacks In Hell]
We've been fans of Jonna's work for some time now. He's a DJ, producer and label head with an ear for only the finest quality underground electronic music. Via his own releases on the likes of BBE, Flat White Records, Intimate Friends, Shadeleaf & The Groove Stage and his own labels City Fly and Mysterious Works he has delivered time and again tracks which we have loved, played in DJ sets and supported heavily here at Le Visiteur.
His latest release Jus Move comes via the always classy Lumberjacks In Hell label and features remixes from Detroit's Marcellus Pitman and the late great Soulphiction with one of his final productions. Jus Move is deep yet urgent and utterly intoxicating, it's a must have for lovers of proper underground House Music.
You can grab the EP from: https://www.juno.co.uk/products/jonna-javonntte-jus-move-soulphiction-marcellus-pittman/807810-01/
We asked Jonna along to deliver a Selectors mix for us and as he has delivered a quite stunning and truly hypnotic mix set for us. Check it out below and please give it a share over on Soundcloud and help us spread the word.
We have a full interview incoming with Jonna next week so check back in for that. In the meantime we had a quick chat to him about the mix.
Q1: What can you tell us about the theme of the mix you have done for us and what are some of the key tracks for you?
Super deep soulful vibes on this one… hard to pick a few as they are all key 😉
Q2: How does the style of mix here compare to how you would approach a live DJ set?
It really depends on the gig, but I'd definitely be rocking this vibe in a dark sweaty basement though.
Q3: Which other artists DJ mixes do you find yourself coming back to time and again and do you have a favourite that you gravitate towards?
Skymark's podcasts have been my go-to for a while. I've found so many beautiful, rare soul records in his mixes.
Check them here: https://www.mixcloud.com/modernsunrecords
Grab Jonnas Jus Move EP from: https://www.juno.co.uk/products/jonna-javonntte-jus-move-soulphiction-marcellus-pittman/807810-01/
For more info please check:
Jonna Facebook: https://www.facebook.com/jonna.iliffe
Jonna Soundcloud: https://soundcloud.com/city-fly
Jonna Instagram: https://www.instagram.com/jonnailiffe/
Lumberjacks in Hell Facebook: https://www.facebook.com/Lumberjacks.in.Hell/
Lumberjacks In Hell Soundcloud: https://soundcloud.com/marcelvogel
Lumberjacks in Hell Instagram: https://www.instagram.com/lumberjacksinhell
Marcel Vogel Twitter: https://twitter.com/MarcelVogel
Tags:
city fly
,
Deep House
,
Jonna
,
lumberjacks in hell