Robot84 Talks About Releasing on Vinyl, Getting Radio 1 Plays and his Influences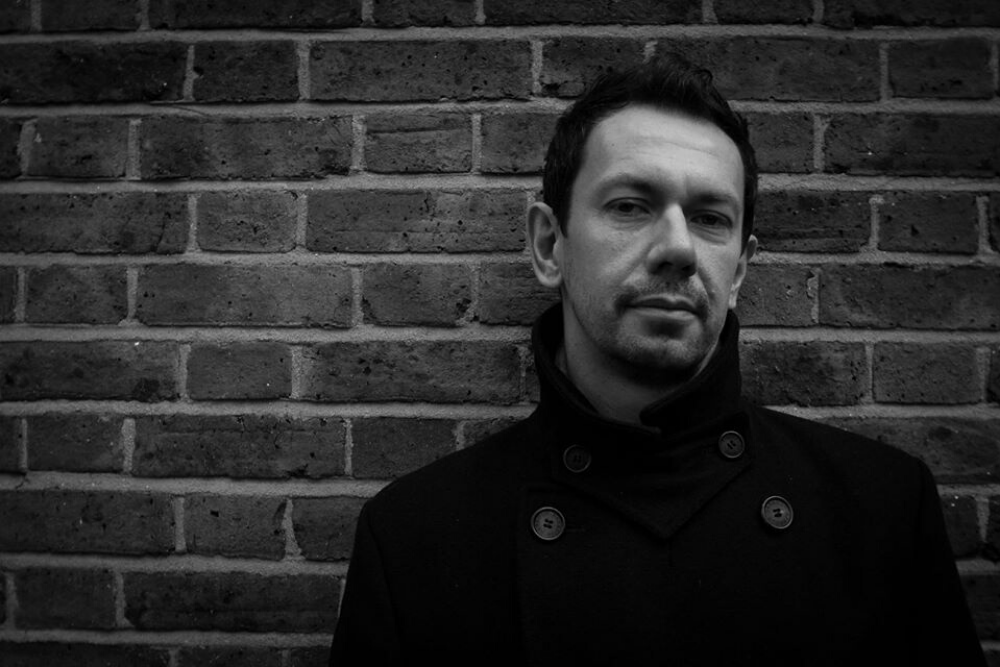 Robot84 Talks About Releasing on Vinyl, Getting Radio 1 Plays and his Influences
Robot84 aka Scott Ferguson, has been building a serious reputation over the last couple of years consistently releasing super hot edits, original tracks and some great remixes. As a producer he has already had some ace releases on Midnight Riot, ISM, Paper Disco, One Little Indian and Nervous.
Starting out as a DJ in the 90's in Edinburgh his eclectic fusion of house, deep house, techno and Bealerica would soon lead to him landing some of the finest residencies in the city including slots at 'Citrus Club' 'Carbolick Frolick', 'Spaceface' and 'Dogtastic'. The 00's would see Scott experiment with a range of other sounds including disco, hip-hop and RnB but he would head back to house music in 2011 and hasn't looked back since with a consistent string of releases. The recent vinyl release of Robot84 vs Native Dub saw him pick up a landslide of big name DJ support including spins from DJ Harvey, The Black Madonna, Gerd Janson, Honey Dijon, Artwork.
With a brand new 12" not long landed in the shape of Promo V2 Robot 84 Balearic mix that list of supporters has grown substantially to include Dimitri from Paris, HiFI Sean, Horse Meat Disco, Hunee, Groove Armada, Melon Bomb & Alfredo.
Both 12"s have also been in heavy rotation on Radio, with multiple Radio 1 plays and have also featured in Le Visiteur DJ sets so we thought that it was high time that we spoke to Scott about Robot 84. He has also put together this super tight mix for us. Please give it a share on Soundcloud and helps spread the love.
Hi there Scott,
Thanks for speaking to us today.
For our readers who haven't come across your releases before how would you describe the musical style of Robot84?
Ultimately it has House at it's heart, but recent tunes definitely have a disco or Balearic edge but you could also call it an electronic vibe, too. I almost find it difficult to define as it changes and evolves, I just do what I do!
Please can you give us three tracks from your discography which you would say are quintessentially Robot 84
Robot84 'San Vorera' (Breese Remix) Balearic 4
Summer, Ibiza, sunshine, amazing flamenco guitar by friend Manu Amoscotegui, what more can I say…
Robot84 'Right On' Nervous Records
Straight up House tune, hopefully on NY House vibe.
Robot84 'Make Me Feel Good' Robot84 Promo Vol 3
Massive Disco House tune, it's been amazing to watch this grow.
How would you describe your latest vinyl release Promo Vol 2 (Robot 84 Balearic Mix) which is out now on your own Robot 84 imprint and please can you give us a bit of history about the release?
Hopefully it sort of describes what I'm about in one 12" – the house/disco/balearic vibe in one EP. I always try to create a package, or a story with my releases. A couple of the tracks have been in the making for a good while, and it wasn't until now that it felt the right time for them. I sent them out to various DJs and got great feedback, I knew it was right! It's always nerve wracking when you release tunes, there's always the chance that your ideas just don't work. The record has sold out and considering it was released three days before the lockdown, so I'm over the moon with that!
You have quite an eclectic style within you releases covering disco, house and Balearica. With regards to your edits series what do you look for in a track before you decide to give it the Robot 84 spin?
It's all in the detail! A small sound or hook which gives me the starting point, and can come from anywhere. It's like a jigsaw, I then have to find all the pieces. Sometimes it works and sometimes it doesn't.
You originally came to prominence as a DJ in Edinburgh in the 90's. What memories do you have of the Edinburgh scene at that time?
Edinburgh was fantastic, lots of memories and amazing friends which I still have to this day.
When I arrived in the city the club scene was quite niche, there was The Citrus, La Belle, The Venue, 9c Victoria Street and Calton Studios. I remember going to La Belle to hear Gareth Somerville play a lot, he was definitely a standout in the scene, also Pure on Fridays, guaranteed a good night and pretty mental!. The 90s was a good time to be in Edinburgh, the scene really grew with great nights like – Tribal with George & Simon, Citrus with Craig Smith & Allan Dundas, Carbolick Frolick Me & Andy Williams, Tattoo with Gareth & Davie, Pure with Twitch, Brainstorm & The Dribbler, no doubt loads of others I've forgotten.
You are now based in London, what can you tell us about the disco scene there right now? Which producers are moving the scene forward and are there any parties that you can recommend?
London is full of great producers, for me the stand outs are Horse Meat Disco, Hi Fi Sean, Artwork, Alex Virgo and Yam Who? All of whom are on the money with the best disco sound, their parties and nights are always pretty special.
What was it that led you to set up the Robot 84 vinyl imprint?
It was just a personal thing, a preference. I wanted to release vinyl, and in today's industry not all labels will do vinyl. No brainer, if I can press the records and people want to buy them then it works for me – and nothing beats creating something that's tangible!
You have been really successful in encouraging support from some of the biggest names of the scene today for your releases. What tips do you have for our readers on how to go about getting their tracks into the right hands in order to have a chance of getting their tracks noticed?
There's no big secret to anything I've done, and there's no easy route to anyone. You don't just get given an email address or instant friend or supporter. Perseverance and determination (without sounding cheesy) is a huge part it. If you believe in what you're doing, keep doing it, get your music to as many working DJs as you can, get feedback and hone your skills and sound. Lucky breaks can happen of course, but for the most part it just takes time to build relationships and find opportunities to showcase yourself.
Please can you describe your production set up for us and what is the one piece of equipment or plugin that you couldn't live without?
My Brain, Sampler, Logic 10.
During the 00's you delved into many different genres. How do you think working in different styles has influenced the way you approach your electronic production today and how would you say your sound has developed since you started producing?
Growing up, I was into electro, hip hop and soul. So, doing those tunes in 00's was pretty natural and it was a big sound at the time, although house is my thing I just wasn't feeling the sound that much around that time. I think that those experiments inadvertently helped my future house sounds, using vocals and obscure samples formed a production style or routine that I still work to. My basic style in how a track starts, builds up and finishes is more or less the same as it was then, but it's now a lot more complete and fits with what I'm doing.
Please can you give us 3 tracks which you would say have directly influenced your style of production.
I have lots of influences from all genres of music. Here's three tracks from my early production years which I think influenced and helped with my sound…
Tensnake 'Holding back' (my love)
The production is superb, the elements of the track, midtempo, deep, disco sounding with a house twist, killer track.
Deep Sensation 'Soul Heaven'
This had a big influence on me and Colin is one of my good friends, we have worked together in record shops over the years. The production, the sounds, everything just sounded amazing, I always used to ask him, how do you get that sound? how do you get that effect? etc. Deep Sensation were way ahead of the game…
Don Carlos 'Alone'
Classic deep Italo house, has a sort of Larry Heard sound, light years ahead of itself, I never get tired of hearing it, it's truly uplifting and very deep.
What would you say is your proudest moment in your music career so far?
Remixing The Finitribe '101' was pretty special, that track was such a big part of my life, and to have my name on the vinyl next to Andrew Weatherall, well what more can you say!
Of course getting my tracks played on Radio 1 is massive, very proud moments… I always remember saying to my mates back in the 90s wouldn't it be amazing to get your tune played on Radio 1…
What else can we expect from Robot 84 in 2020?
2020 was looking to be a great year, with numerous plays on BBC Radio 1 and BBC Radio 6 of tracks from Robot84 Promo Vol 3. I had also started a new DJ Residency 6 months prior and this was going really well. Gigs in ibiza and round the UK were booked, vinyl releases, remixes, then March 23rd came along and like everyone, smashed me in the face.. Lockdown!!! But hey, onwards and upwards. I've luckily kept most projects going and along with the scene, eventually I'll be back!
Robot84 Promo Vol 2 Vinyl Out Now – https://www.juno.co.uk/products/promo-vol-2-robot84-balearic-mix/759946-01/
Robot84 Promo Vol 3 Vinyl Release July
Ibiza Sonica DJ Mix for Andy Wilson Balearia Show – https://sensationmusic.net/mixes/andy_wilson_balearia_on_ibiza_sonica_radio_guest_robot_84_10_06_2020
Cafe Del Mar 40th Anniversary DJ Mix
Robot84 Promo Vol 4 Vinyl Release November
And finally, once things get back to some semblance of normality please can you give us 4 tips for a great day out in London. A place to buy records, a place to eat, a place to drink and a place to dance.
Alans Records East Finchley
Santa Maria del Sur Battersea
The Eagle Vauxhall
For more info on Robot 84 please check:
Facebook: https://www.facebook.com/robot84music/
Soundcloud: https://soundcloud.com/robot84
Twitter: https://twitter.com/robot84music
Instagram: https://www.instagram.com/robot84music/
Tags:
Robot 84