Roy Davis Jr – 9 Tracks Which Massively Influenced My Career (LV Legends)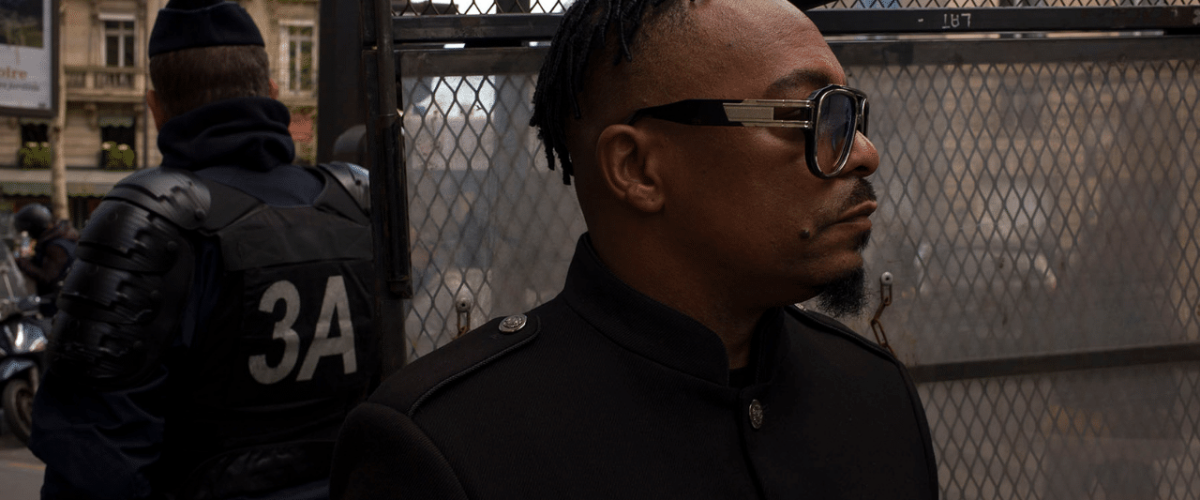 Roy Davis Jr is one of the true pioneers of Chicago House music. A legendary producer, DJ, remixer and label boss he was introduced to dance music by DJ Pierre, Farley Jackmaster Funk, Marshall Jefferson and Lil' Louis in the late 1980s. Already a DJ at that point have started spinning breaks at the tender age of 13 he has gone on to have a 30 year career and is still producing and in huge demand for his extra ordinary dj skills travelling the globe playing at the likes of Fabric, Ministry of Sound, Smart Bar and many more of the finest venues the planet has to offer.
In 1993 Roy left a promising career as an athlete in Chicago to move to New York to become and A&R alongside childhood friend DJ Pierre, founding his own sub label Red Cat. In a career full of defining moments the release of Gabriel with Peven Everett stands out, one of the progenitors of the UK Garage scene it would top the charts in the UK becoming an evergreen classic. Roy would follow with a series of hugely loved 12's including 'About Love' and 'Rock Shock', which was released on one half of Daft Punk, Thomas Bangalter's, label Roule, and 'All I Do'.
Roy's career has continued to blossom over the years collaborating with Phuture and Marshall Jefferson on Umosia; and with Steve Graeber on The Believers, whose 'Who Dares To Believe In Me' on Strictly Rhythm is another evergreen. He has produced and remixed, Lil'Louis, Morcheeba, Seal, Terry Dexter, Mary J. Blige, Eric Benet / Faith Evans, Patti LaBelle, Christina Milian, Modjo 'Lady', Winston Surfshirt and Rudimental. He has also scored music for the Alvin Ailey Broadway Musical, 'Grace'.
His incredible career saw him inducted into the Frankie Knuckles DJ Hall of Fame in 2019, where more than 50,000 house music fans witnessed and celebrated this milestone of his career.
His most recent remix is for Juan Hoerni Ft Maurice Smith's Let It Go on Cha Cha Project Recordings with Roy chipping in two sublime remixes giving the track a discernible string laden disco edge which opens it up for a variety of floors and moments, it's another classy outing for an artist who shows absolutely no sign of slowing down.
To celebrate the release, we asked Roy to give us the tracks which have massively influenced his career from his own sublime releases to tracks which have inspired him.
Roy's remixes for Juan Hoerni are incoming on Cha Cha Project check them out via: https://www.traxsource.com/label/230/cha-cha-project
Roy Davis Jr – 7 Tracks Which Massively Influenced My Career (LV Legends)
Steve Hurley – I Cant Turn Around
I can remember when I heard this exact version being played by Armando Gallop, may he rest in peace!, at Sauers around 1985 back when I use to go out house dancing in Chicago. At that time a lot of the tunes were being played on reel to reel or cassette before they came out on wax when everything was just dirty and raw before getting professional mix downs by professional engineers.
Fingers Inc – Distant Planet
Grooves like this always put me into the deep vibes of why I fell in love with House in the first place. Fingers was one of those turning points in my life that had me stay in the studio 24 hours a day learning how to play chords along with the vibes of Marshall Jefferson and Ten City. So it was a true blessing when I had the opportunity to work with Robert Owens on our tune called Slide many years later.
Roy Davis Jr feat Robert Owens – Slide
Lil Louis & The World – I Called U
LiL Louis, He was just one of those DJs who could change a room from fun cool deep house smoothness into slam dancing madness, which was a huge influence to our movement in Chicago. He had us all trying to top his fire with the track I Called U which had one of our neighborhood buddies Alfonzo Hunter rippin the sax so hard. It inspired me to do The Believers group on Strictly Rhythm many years later with such dance tracks such as Who Dares To Believe In Me? And Essence Of Life.
The Believers – Who Dares To Believe In Me?
Wood Brass & Steel – Funkanova
The band with so much funk and soul that they gave me the ideas to make the 1,2 beat Live Garage Mix of Gabriel with Peven Everett. An all time disco House classic for life for us who know. Its been sampled a few times as well but its nothing like the original feeling of that guitar and funky brass section, it breathes life into your spirit when you hear it.
Roy Davis Jr ft Peven Everet – Gabriel
Manuel Gottsching – E2 E4
What can I say about this genius artist who basically jammed out on a journey for almost a hour of pure electronic heaven, orchestrated into a blissful mist of sound. I still listen to this song from beginning to end with my strobe lights and incense in my studio glowing, saying to myself what was he thinking when he blessed us with this piece of art. I was hipped to this song by Dj Duke back in my Power Music Records days when I made my first album The Secret Mission.
For more info please check:
Roy Davis Jr Facebook: https://www.facebook.com/RoyDavisJrOfficial/
Roy Davis Jr Soundcloud: https://soundcloud.com/roydavisjr
Roy Davis jr Instagram: https://www.instagram.com/roydavisjr
Roy Davis Jr Twitter: https://twitter.com/roydavisjr
Like this? Check out more LV Legends features HERE
Like what you hear? To help support LV Online buy us a coffee via Ko-FI. Click HERE
Tags:
Fingers Inc
,
Juan Hoerni
,
Lil Louis
,
Manuel Gottsching
,
peven everett
,
robert owens
,
Roy Davis Jr
,
Steve Hurley
,
The Believers
,
Wood Brass & Steel