Sound Support (Lars Dales & Lorenz Rhode) release Stab By Stab on Internasjonal. Check their debut DJ mix!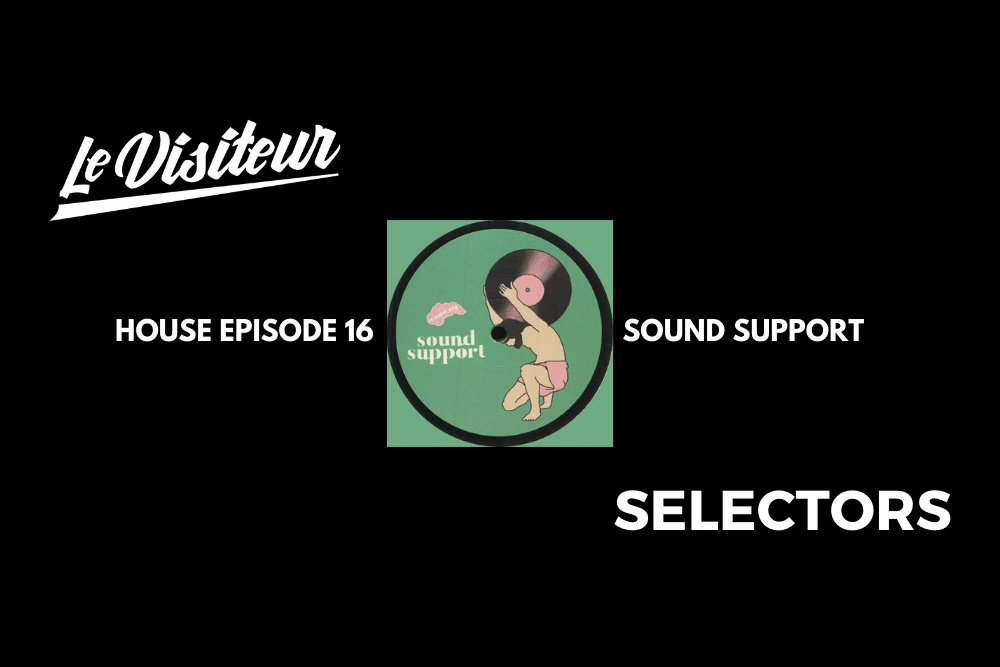 Sound Support (Lars Dales & Lorenz Rhode) release Stab By Stab on Internasjonal. Check their debut DJ mix!
Like what you hear? To buy us a coffee and help support LV Online via Ko-FI click HERE
Sound Support is the brand new collaboration between Detroit Swindle's Lars Dales and enigmatic keyboard talent Lorenz Rhode. Conceived when they were touring together with Detroit Swindles hugely successful live band, the new project was borne out of a shared love of programming and studio gear.
The duo have been working together for a while and by all accounts have already amassed a large body of work. Their debut EP Stab By Stab lands this week via Prins Thomas and Kai Frager's label Internasjonal. It's an EP brimming with passion and enthusiasm, a joyous selection of synth heavy retro futurism and the perfect balm for the turbulence of 2020.
We had a quick chat to Lars and Lorenz about the new project and they also put together their debut mixtape for us packed with wonderfully energising synth heavy electronic soul. You can check the full tracklist below and please give it a share over on Soundcloud and help share the love.
Make sure you also check the ace video at the bottom of Lorenz Rhode demonstrating 'How to Talkbox' for some smile inducing fun!
Grab Sound Support's Stab By Stab EP on Internasjonal via: https://www.juno.co.uk/products/sound-support-stab-by-stab/792435-01/
Hi there Lars & Lorenz
You have come together for a brand new project Sound Support. Please can you tell us a little bit of the ethos behind the project?
This project was born out of pure enjoyment of recording in the studio together. Our ethos is that anything goes as long as it's fun. That doesn't mean the tracks are all light-footed but it should be a fun and uplifting experience for both of us. Whenever anyone of us has a silly idea we jump on it straight away. There is no pre-conceived idea behind what we do and that makes it all the more fun.
Both of you have a huge love of your studio gear. What equipment was key in the making of the 'Sound Support' sound?
We've recorded in Lorenz' studio mostly and the Prophet 5 is probably the most signature synth that we can think of. We also use the Clavi and MS20 a lot as well as some of the newer Sequential / DSI synths. The odd one out is the Solton Programmer which is just the most fun pre-computer music box you can find!
You have already recorded a lot of 'Sound Support' material. Are there any plans in the pipeline for a Sound Support long player?
That's a good question. We haven't thought about an album yet to be honest. Our first EP has yet to be released haha. We do have 3 other EP's finished and signed so we do have some time on our hands. .
What other plans do you have in store for 'Sound Support'?
Our first remix is going to drop next month! And well, we both really enjoyed playing live together with the Detroit Swindle live show. I think we would probably start programming and rehearsing a Sound Support live show very soon. Whenever the clubs open, we should be ready I guess…
For more info please check:
Sound Support Soundcloud: https://soundcloud.com/soundsupportofficial
Sound Support Instagram: https://www.instagram.com/soundsupportofficial/
Internasjonal Facebook: https://www.facebook.com/Internasjonal
Internasjonal Instagram: https://www.instagram.com/inter.nasjonal/
Lorenz Rhode Facebook: https://www.facebook.com/lorenzrhode
LV Selectors 16 – Sound Support Tracklist
01. Sound Support – Stab By Stab
02. Ivan Fabra – Pluck
03. Gerd Janson – One More Slice (Tool 4)
04. COEO – Sharks, Lies & Videotape
05. The Utopia Project – Epiphan
06. Manuel Darquart – In My Mind
07. Rotciv – Victims Of The New World
08. Sound Support – Catwalk
09. M.Wylde – Bring Me Down (Tuff City Kids Disco Dub)
10. Sansibar – Used To Live In Detroit (Novoxmix)
11. OUER – Homecoming
12. Wanderist – 2R2T
Tags:
Detroit Swindle
,
Internasjonal
,
Lars Dales
,
lorenz rhode
,
Sound Support