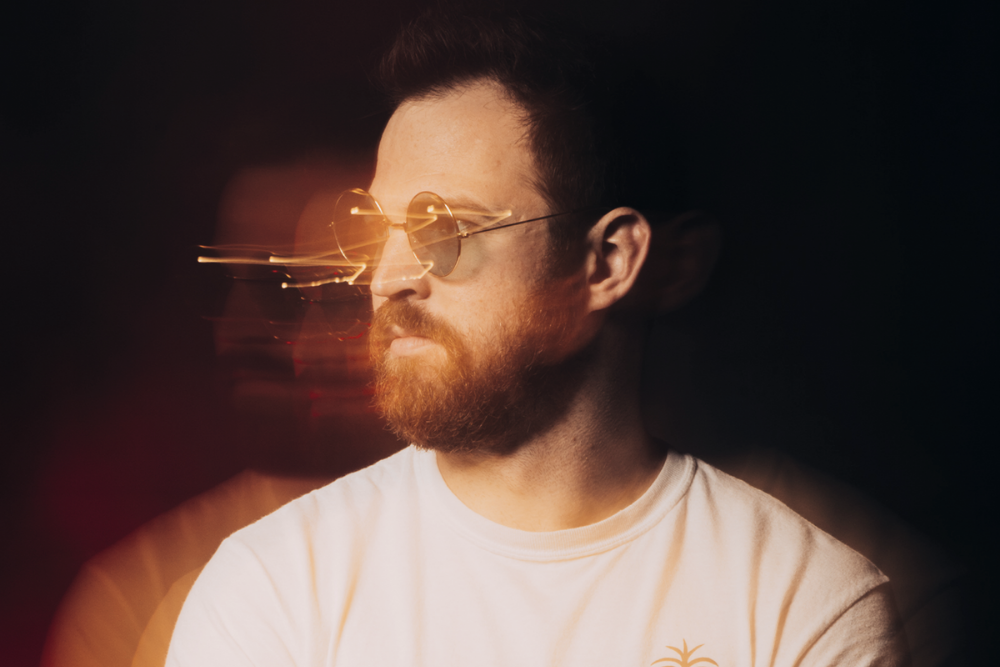 The Quick 6: Dubeats
Like what you hear? To buy us a coffee and help support LV Online via Ko-FI click HERE
Dubeats is an artist who has been regularly popping up on our radar with a steady stream of beutiully produced House music for his own Staybad label, Lisztomania Records, Moiss, Oh So Coy and Music is 4 Lovers, where he is also music editor of their brilliant online magazine.
His production skills are quality combining deep emotive moments with a club surety. This is an artist who clearly, eats, breathes and sleeps house music.
With another quality EP Mesmerised dropping this week courtesy of Music Is 4 Lovers in house label we thought it was high time to get him in for a chat. He also put together this extremely tasty mix for us. Make sure you give it a share over on Soundcloud and help spread the love. You can also check out more on the mix including the full tracklist HERE
Check out Dubeats new EP via: https://www.traxsource.com/title/1442174/mesmerized-ep
Hi Dubeats thanks for talking to us today!
Q1: Who is Dubeats?
Hey there guys! DuBeats is a project that I started back in 2012. I had been fooling around with production, making some of my first tracks back in 2008, for those who remember the newgrounds.com audio portal, that's where it all started for me really. I spent most of the early years honing in on production and juggling various bar-residencies with one of my best friends, Chandler York.
I can definitely point to a few pivotal events that have gotten me to where I am today. For one, linking up with the Staybad crew back in 2014 was probably the most consequential moment, and I don't think any of us knew how much was going to spark from the birth of that friendship. I pretty quickly meshed with the OG-staybad founders, Johnny Badd and the Post Script brothers and we joined forces as a team.
Another notable moment for me was landing my fist Oh So Coy release. this was back in 2016 I believe, and really ignited everything for my music. Matt Prehn put together a massive remix package with Michael Oberling & Guri and the whole release just really put me on the map.
Most recently, I joined the Music is 4 Lovers team a bit over a year ago, and this has been hugely beneficial as well in so many ways. Not to mention its just an absolute dream-role to be so engulfed in the music/promotion side of the business. I'm meeting incredible people and artists week after week and get to hear all this incredible unreleased music!
Q2: What are your latest releases?
My last release was actually one I put out on my home-label, Staybad. This was a lovely 4-track EP, that I put together with my good friend and fellow-SD producer, Jesusdapnk. Jesusdapnk did an awesome remix for the title track and then we threw in a collaboration track that we made with the ultra talented singer/song-writer, Rocki Planet, 'Creative Solution' as the B-side track. I had my buddy and label-boss for Spiritualized, MiNNt Edit do a remix of that one and the full release came out bad ass! Before this one, I was riding off a hugely successful EP with i! Records, 'Purely' which I was just blown away by the support of.
Grab Dubeats – Success via: https://www.traxsource.com/title/1435390/success
Q3: Who are your greatest influences as a producer?
There are so many amazing artists out there that have inspired and influenced me as an artist, but if I had to select just 3 of my top-influences than these would be the guys.
1.) Fish Go Deep – Pure class from these guys on each and every release. The way their songs progress, and are arranged, the sheer style of each track – these guy's are top-notch and can't go wrong. While this particular track isn't one of their older hits, I still find myself going back to play this one all the time.
2.) Todd Edwards – Absolutely legend! When I got the nod for my last i! Records release, I literally jumped for joy, feeling like a little kid in a candy shop. Being on the same label that was home to so many of the best garage titles was an absolute delight!
3.) Scott Diaz – Not enough can be said about Scott Diaz and his contributions to the house music world over the years. His work-ethic in combination with talent has led to some of the most beautiful music this era of deep house has heard. The linked track here, one of his latest releases from 2020 is just stunning – arguably the best song of the year.
Q4: Please tell us about the electronic scene where you are based. Which artists from your local scene past and present have inspired and encouraged you and what parties that you love going to have helped your musical evolution?
San Diego's house music techno scene is legitimately incredible! The city is oozing with talent, and home to some of my absolutely favorite artists (Never Dull, Oscar P, Jesusdapnk, Cris Herrera and so many others) most of which I'm happy today to consider as friends.
My crew Staybad runs our House2Ourselves events which quickly took off as a staple in the scene. In our first 2 years running, we built up from 150 person debut event, to a large-scale, 600-800 person monthly – enabling us to book some of the most incredible artists in the game, Kevin Saunderson, Soul Clap, DJ T. – the list really goes on and on.
Outside of this, SD is also home to Music is 4 Lovers' Lovelife parties which are amazing. Cris Herrera & Oscar P collectively run West Coast Weekender with their team, and the Souleil events out here are always hosting incredible artists. We're all very lucky living here in SD!
Q5: Your Studio: Please can you tell us about your studio. What is your production set up? What is your indispensable piece of equipment or plugin that you use for your sound? What is next on your studio shopping list and please can you give us your three favourite studio tips for up-and-coming producers?
I spent a few years working at a local Guitar Center, slaving away selling DJ controllers so that I could score some gear with my employee discount. Interesting times working there, I remember one day buying an old TR-707 in the parking lot from a customer trying to trade it in as used-gear. Ended up getting it for just $100 and still use the thing to this day. Over the years I acquired so many amazing pieces of gear and just absolutely love my current set-up. As for hardware, I couldn't go without my Roland FA-08 – such a versatile instrument!
At the start of the quarantine, I pulled the trigger on a bundle of new UAD plug-ins, which just changed the game for me once again. There are still a few more UAD plugs that are on the wishlist for me, so if I'm making any future purchases on gear/plugs, this is where I'll be spending.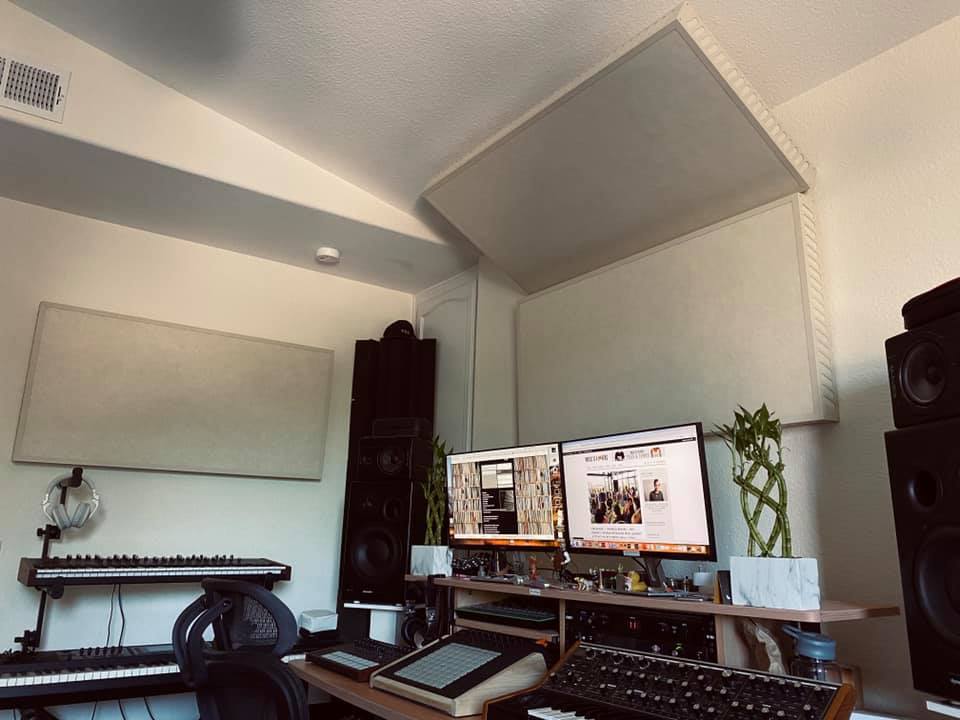 Q6: What else can we expect from Dubeats in the next 12 months?
I've been staying super busy in the studio lately, so I'm hoping you'll see some more cool releases on some cool labels from me soon. I've also got some remixes in the works and some others in the funnel for release as well. Also keep your eyes peeled for an absolutely massive remix EP, I've got dropping early 2021 on Music is 4 Lovers. Very excited to unveil that one!
For more info please check:
DuBeats Facebook: https://www.facebook.com/DuBeatsMusic
DuBeats Soundcloud: https://soundcloud.com/dubeatsmusic
DuBeats Instagram: https://www.instagram.com/dubeatsmusic/
DuBeats Twitter: https://twitter.com/DuBeatsMusic
Tags:
Deep House
,
Dubeats
,
Music Is 4 Lovers
,
Staybad