LV Premier – Crystal Waters & DJ Spen – Party People (Mike Dunn BlackBall Mix) [Quantize Recordings]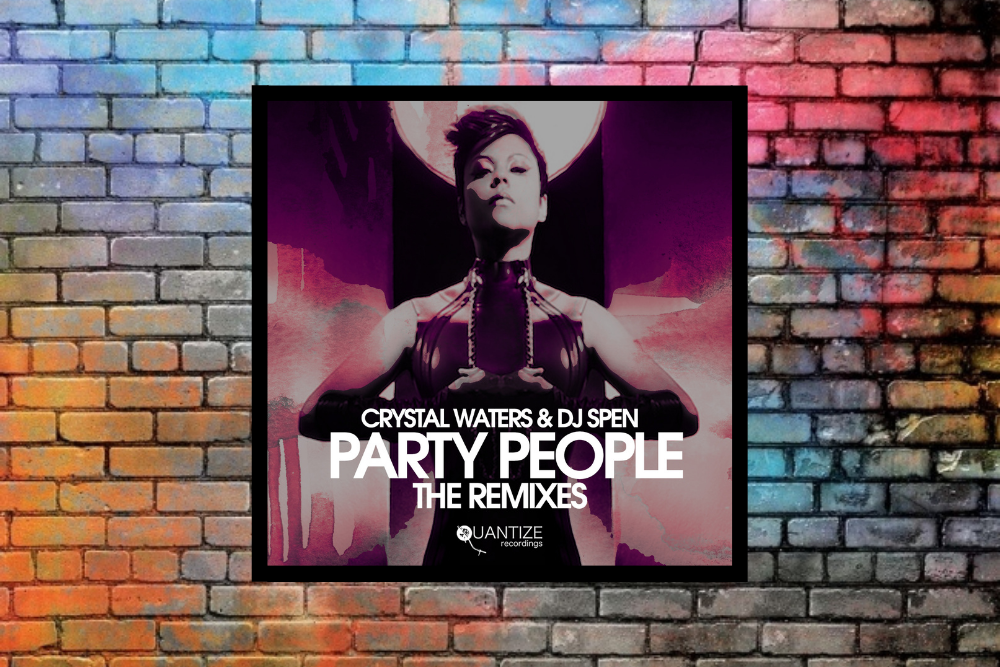 LV Premier – Crystal Waters & DJ Spen – Party People (Mike Dunn BlackBall Mix) [Quantize Recordings]
Like what you hear? To buy us a coffee and help support LV Online via Ko-FI click HERE
Already a 2020 summer anthem courtesy of it's original mix Party People sees two true legends of house music in DJ Spen and Crystal Waters coming together to bring some feel-good to a year which it's safe to say could do with a bit of an injection of fun.
Already a firm DJ favourite and having caused some serious chart damage Party People is now back with a monster of a mix package with remixes from MDFC (Carl Cox & Eric powell), Mike Dunn and LV favourite MicFreak.
Our premier today sees Chicago legend Mike Dunn, who is also having a stellar 2020, injecting some serious groove into the track. Building on the classic 90's feels of the original he has perfectly harnessed Crystals brilliant vocal for what is surely going to be one of the tracks of the year. His remix is smooth yet overflowing with dancefloor verve.
The MDFC Remix see's Carl Cox and Eric Powell join forces and turning the track up to 11 Coming with both a full vocal mix and a dubbier Party mix it again keeps the track firmly in the 90's pulling in some huge synths stabs to create a real hands in the air moment.
Also dishing up a new mix is Micfreak who collaborated with Spen on the original mix. Here he takes it firmly into the funkiest of house territory with his bassline heavy remix.
Big vibes for the end of 2020.
Crystal Waters & DJ Spen – "Party People" remix package is out now on 23rd October
Grab it from: https://www.traxsource.com/title/1443761/party-people-the-remixes
For more info check:
DJ Spen Facebook: https://www.facebook.com/djspen/
DJ Spen Soundcloud: https://soundcloud.com/djspen
DJ Spen Instagram: https://www.instagram.com/dj_spen/
DJ Spen Twitter: https://twitter.com/originalDjSpen
Crystal Waters Soundcloud: https://soundcloud.com/crystal-waters-official
Crystal Waters Intagram: https://instragram/crystalwaters
Mike Dunn Facebook: https://www.facebook.com/mikedunnshouse
Mike Dunn Soundcloud: https://soundcloud.com/therealmikedunn
Mike Dunn Instagram: https://www.instagram.com/therealmikedunn/
Mike Dunn Twitter: https://twitter.com/theREALMikeDunn
Quantize WWW: http://www.quantizerecordings.com
Quantize Facebook: https://www.facebook.com/QuantizeRecordings/
Quantize Recordings Soundcloud: https://soundcloud.com/quantize-recordings
Quantize Instagram: https://www.instagram.com/quantizerecordings/
Tags:
carl cox
,
Crystal Waters
,
dj spen
,
Micfreak
,
Mike Dunn