LV Selectors 14 – DuBeats [Staybad / MI4L]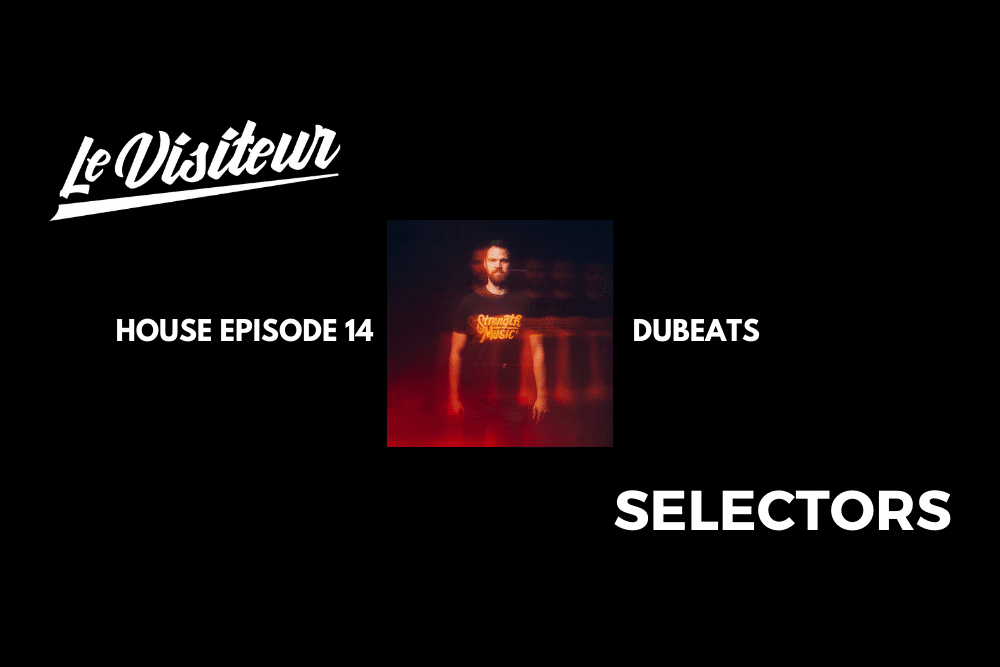 LV Selectors 14 – DuBeats [Staybad / MI4L]
DuBeats is very much an artist on the rise. As well as being editor over at the superb Music Is 4 Lovers, 2020 has seen a very steady stream of excellent music landing from this talented artist via a selection of very well regarded labels including his own Staybad and the Music Is 4 Lovers in-house label. His productions are beautifully rounded with an impressive level of depth and warmth packed into their well crafted club shaking frames.
We have been seriously impressed with his music output this year so we asked him to put together a mix for us and we also have a full interview incoming next week. You can also check out a couple of his latest tracks below along with a few questions about the mix and the full tracklist.
Check out Dubeats latest releases via: https://www.traxsource.com/artist/338493/dubeats
We also have a full interview with Dubeats which you can check HERE!
Hey Dubeats thanks for speaking to us today
Hey guys, thanks so much for having me on!
What can you tell us about the theme of the mix you have done for us and what are some of the key tracks for you?
For this mix I did a smooth medley of deep house flavor, with a touch of jackin' & disco. A lot of my current favorite tracks worked in here including some smoking hot new ones from my usual favorites, (Saison, Vertigini, Nathan G, UC Beatz etc.) I kicked off the mix with a soon-to-be-released gem on my Staybad label from Jesusdapnk, a track I just can't get out of my head lately! I also closed things out with a fresh new remix for my friend Juany Bravo that I've got forthcoming on Music is 4 Lovers.
How does the style of mix here compare to how you would approach a live DJ set?
Stylistically I'd say this is pretty similar to what you can expect to hear me play in the clubs out here in San Diego. I play a wide-variety of gigs out here, everything from laidback happy-hour funk & soul bookings to harder-hitting house & disco club sets in the after-hour spots. I think that one nice takeaway from the forced COVID-cancellations is with an absence of gigs and the pressure to play a certain vibe or sound for a crowd, it really lets you hone in on figuring out what type of music really resonates with you personally.
Which other artists DJ mixes do you find yourself coming back to time and again and do you have a favourite that you gravitate towards?
I definitely have a couple of series which I follow regularly to keep my ear-to-the-street and hear what other artists have been rocking. The Traxsource Live episodes are always spot-on and I listen to pretty much all of them. A couple of my favorites, Opolopo & Scott Diaz have been on lately and their mixes were just ace! There was also another up recently from my friend Never Dull which had me groovin' nicely. Outside of these, I love listening through all the LoveBath mixes that we run up on Music is 4 Lovers, and have had some pretty incredible guest mixes featured up there too you should check out.
LV Selectors 14 – Dubeats Tracklist
1. Jesusdapnk – Guava Street Jack [Staybad]
2. DJ Matpat – Longing For [Clubby Boy]
3. LTS – Paradise (Nathan G Remix) [Luvbug Recordings]
4. Thernero – Faith (Extended Mix) [Soulfuric Deep]
5. Vertigini – Saint Tropez [Large Music]
6. Saison – Unexpected [No Fuss Records]
7. Ross Couch – The Rhythm Of Your Love [Body Rhythm]
8. Selva Basaran & Nick Sinckler – Feel Your Soul [Purple Music Inc.]
9. Never Dull – Burnin' (Extended Mix)
10. Alex Peace & Brian Boncher – Horny Crooks [Late Night Jackin]
11. STP – Leg Warmers [i! Records]
12. UC Beatz – Picnic On A Roof [803 Crystal Grooves]
13. Distant People – Let Me Know [Arima Records]
14. Inaya Day & Master Fale – Joyful Life [David Harness Remix Instrumental Edit) [NY-O-DAE]
15. Juany Bravo – Real High (DuBeats Remix) [Music is 4 Lovers]
For more info please check:
DuBeats Facebook: https://www.facebook.com/DuBeatsMusic
DuBeats Soundcloud: https://soundcloud.com/dubeatsmusic
DuBeats Instagram: https://www.instagram.com/dubeatsmusic/
DuBeats Twitter: https://twitter.com/DuBeatsMusic
Tags:
Deep House
,
Dubeats
,
Music Is 4 Lovers
,
Staybad