Talking Outplay, Label Tips & Scruscru Meets Meowsn with Fouk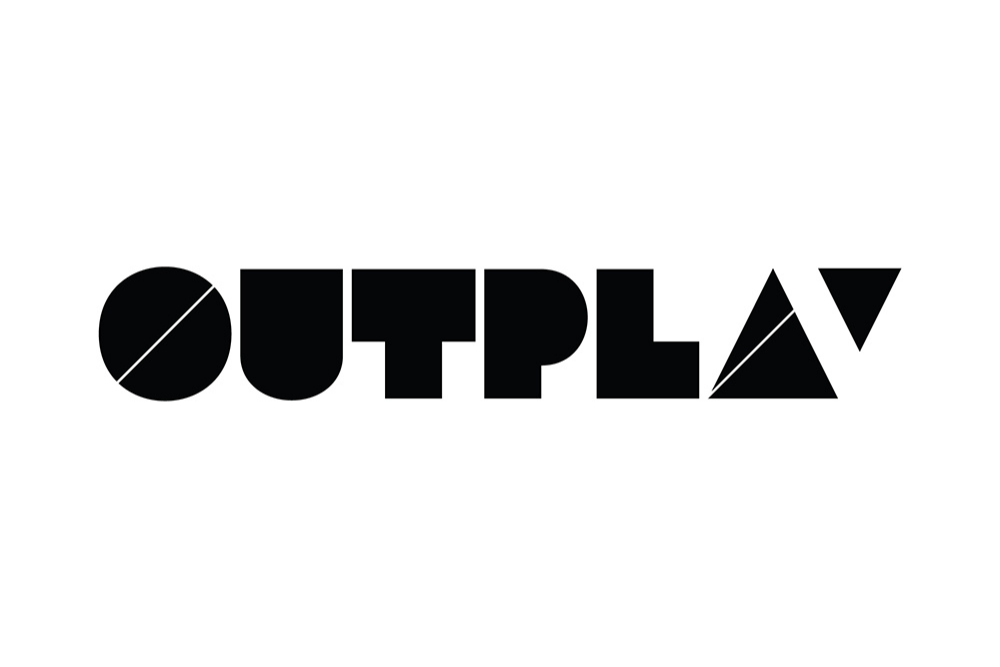 Talking Outplay, Label Tips & Scruscru Meets Meowsn with Fouk
Outplay is a label which most definitely lives by the adage of quality not quantity. Run by Hans Peeman (Junktion) and Daniël Leseman collectively know as Fouk they have built up the label slowly and carefully over the last seven years as a vehicle to release their own and a handful of like minded artists. The EP's land every six months or so and are packed with one future classic after another. Their latest EP see's them release the Russian duo of Scruscru Meets Meowsn and it's another inspiring release which combines club edges with zany moments. Packed with twisted house beats, combining jazz with electronic flourishes and synth stabs aplenty it's an EP designed to stand out right down to it's golden cover.
With the EP landing this week we spoke to Hans and Daniël about the label, their latest EP and asked them about their tips for running a label in the dystopian moment that is 2020.
They also put together an incredible label mix for us. If you love your real house music then this is it. 60 minutes of deep, euphoric and exciting future classic house music. The full tracklist is at the bottom of this interview.
Hi Hans and Daniël, many thanks for speaking to us today about your label Outplay.
Please can you tell us a little about your journey to setting up Outplay and what was it that led you to launch the label back in 2013?
We were always dreaming about starting our own label back in the day. Sometime in 2012 we were contacted by Kristoffer Ljungberg, who we had worked with on several projects for his own label, he wanted to set up a deep house label. So that was the catalyst for starting Outplay.
The first year we only released digitally, but we were missing the feeling of releasing a physical product. Something you can bond with, that's how we got into buying records and eventually started to produce our own music. Our love for vinyl was still very much there, so it felt natural to release on vinyl. We split ways with Kris after the first year of running Outplay. After this, the first Fouk release was born and that was the perfect start for our first venture into vinyl. And we were pleasantly surprised how that one was picked up!
When you originally launched Outplay which labels provided you with inspiration on how you wanted your label to look and sound?
Max Graef's & Oye Record's Box Aus Holz and Jimpster's Freerange and Delusions of Grandeur were staples in our record bag. So naturally they were a good inspiration to us for a general direction of where to take things. We started Outplay mainly as a platform to release our own music and that defined how we wanted the label to sound. Hans has a background in graphic design, so he does the artwork. We wanted the artwork to reflect the dusty sampled deep house sound from that time.
What can you tell us about your most recent release?
It's by Scruscru and Meowsn, two cool guys from Russia. Scruscru is from Nizhny Novgorod and Meowsn from St. Petersburg, each having released on multiple labels before collaborating and sending their cool stuff over to us! What we really like about their Surr Rendez-Vous EP is the nod to the wonky jazzy sample based house from back in the day when we started Outplay; very much reminiscent of Max Graef and contemporaries around that time.They really have put their own spin to it and it's very solidly produced. They sent the demo to us last year and we were instantly sold and a little bit nostalgic. It originally was planned for release in June, but the state of the world intervened unfortunately so we decided to push it back to October 16. Which is probably better anyway 🙂 The response already has been really good, so we can't wait to unleash this one!
Scruscru Meets Meowsn's brand new Surr Rendez-Vous EP lands on Outplay on 16th October check it here: https://outplayrecords.fanlink.to/scruscru_meowsn
For more info on the artists check:
Scruscru Facebook: https://www.facebook.com/scruscru
Scruscru Soundcloud: https://soundcloud.com/scruscru
Meowsn' Soundcloud: https://soundcloud.com/meowsn
How has the label developed over the last 7 years and how would you describe the musical style and ethos of Outplay in 2020?
We've never done more than a couple releases per year and that has never changed since then. We always aim for quality over quantity and still very much maintain our "enthusiast" point of view when running the label.
Stylistically we organically changed hand in hand with how we developed our sound as artists. As Fouk, we had been playing more and more prime time club shows, so that influenced it as well. The market has changed a lot since 2013 and it has been having a disco-sample-house-tsunami over these last few years, so naturally that grew a bit stale. Not to say that there are no more good house tracks like that, but it has become more difficult to "stand out". So we grew a bit more varied in what we like and want to release. As we've been signing music by artists we admire, the label evolved past it being a platform just for our own music.
The style and ethos is still very much house oriented, but we are aiming more towards a broader sound than just that niche sound that we were known for initially.
Please can you give us three tracks released by the label since it's launch which you would say are quintessentially Outplay?
Daniel Leseman – Drums
This was our second vinyl release and it's a good example of the style we were into back in the day. It brought us a lot of succes (a lot of represses, which was awesome!).
New Franklin Theory – Homeward
A more introspective record by Hans' second alter ego. Which is also something we like to like to release next to more club oriented tracks and it's very much a part of what we are about.
Clive From Accounts – Bisou
As soon as we heard the demo of Clive's Bisou we were hooked. His productions are so solid and catchy and represents the new sound of Outplay perfectly. Also we love his artist name, it's humourous and that's something that tickles our fancy.
What would you say are the most fun aspects of running Outplay and what are the most challenging?
Receiving so much feedback from fans all over the world is one best things about running a label. It's so cool that people on the other side of the world are vibing with you on music that you are passionate about. The moment you sign a new EP and going through the whole process of turning it into a physical product is very exciting each time, regardless of it selling well or not (lol).
The most challenging side is the fast changing market, things are hyped quickly and are over before you even know it. Keeping it financially viable is hard sometimes. You can be really enthusiastic about a record and almost be sure that "this one will be a bomb", but in the end it totally undersells. That can be very disappointing and can almost feel random and pretty fickle.
Releasing vinyl is expensive and not always reflecting those articles saying its "a golden time for vinyl nowadays". But the love for the music and what you are doing with the label is the main incentive to keep doing it 🙂
Which 3 tips that you have learned while running Outplay which are essential knowledge that you can pass on to any budding label owners out there?
These can feel a bit like cliches, but here goes:
Stick to your guns and believe in your point of view when taking a risk. When we started Outplay nobody was really picking up our releases. Once we took a chance and started doing vinyl we reached a lot of new people all of the sudden. That's not to say you have to release on vinyl, but taking a risk can be very rewarding.
Actively do your A&R work, which can be time consuming. The amount of release-worthy demos you get in your demo inbox is very low. It pays off when you actively contact people you admire and want to work with.
Don't just focus on getting bigger names, which can sure help of course, but it's not always a certainty for success. Finding that diamond in the rough and seeing that artist get picked up after the release is so much more rewarding. You can really connect with that artist and build a strong working relationship. It's worth putting in the work.
What do you look for in an EP before you release it on Outplay and what tips do you have for artists who are hoping to release on the label to make sure that it gets to you and has the right feel for the label?
It's difficult to put into words, as how we perceive music is very much defined by feeling. Originality and coherence are important; we like that the EP has a bit of a story. Not just four club bangers bundled together and that the EP is presented by the artist as a clear package of what they want to express. Don't just send 20 tracks as that really gives off the idea that you're not sure about the music you send and are just using the shotgun method.
One of the biggest tips we can give is, research the label you send your demo to. Get to know their releases and what they are about. We know the feeling of being hyped when finishing you newly produced music, but we feel what sometimes helps is to shelve it for a short period of time. If you then still have that same hyped feeling listening to it again and are sure of the quality, then send your demo.
It really helps to present yourself in a personal manner when sending your demo. Nobody wants mailchimp mass demo emails or something similar to that.
What would you each say is your proudest label moment to date?
Daniel: Our first vinyl release First Things First EP selling like crazy with multiple represses. Also the feeling of holding your first self released vinyl in your hands! 🙂
Hans: Daniel picked a good one haha. Well, one of the things I'm most proud of with the label is that some people told us that they think of our releases as an "instant buy", even before listening to it. Which is so rewarding to hear!
What are your plans for the label over the next 12 Months?
A year ago we started with our sub label 24 Carrot and our second release is coming at the end of November this year. It's again a joint EP by Fouk and Junktion, yeah another by ourselves haha!
For Outplay, nothing is set in stone yet release wise. There might even be a new Daniel Leseman EP coming!
For more info on Outplay Please check
Outplay Facebook:  https://www.facebook.com/outplayrecords/
Outplay Soundcloud:  https://soundcloud.com/outplay
Outplay Instagram:  https://www.instagram.com/outplayrecords/
Outplay Twitter:  https://twitter.com/outplayrecords
Outplay Label Mix – Tracklist
Scruscru Meets Meowsn' – Fratelli Acquerelli
Daniël Leseman – Time To Go
Loz Goddard – Peaches
Fouk – Down Below
Harry Wolfman – Hitch
Junktion – What We Are
Clive From Accounts – Bisou
Scruscru Meets Meowsn' – Cool Party Tool
Cleanfield – Hot Wheels
Fouk – Organ Freeman
Clive From Accounts – The Trouble With Clive
New Franklin Theory – Afterburner
Scruscru Meets Meowsn' – Inspector Potato
Tags:
Clive From Account's
,
Daniel Leseman
,
fouk
,
New Franklin Theory
,
outplay