Sticky Heat Big 6 – March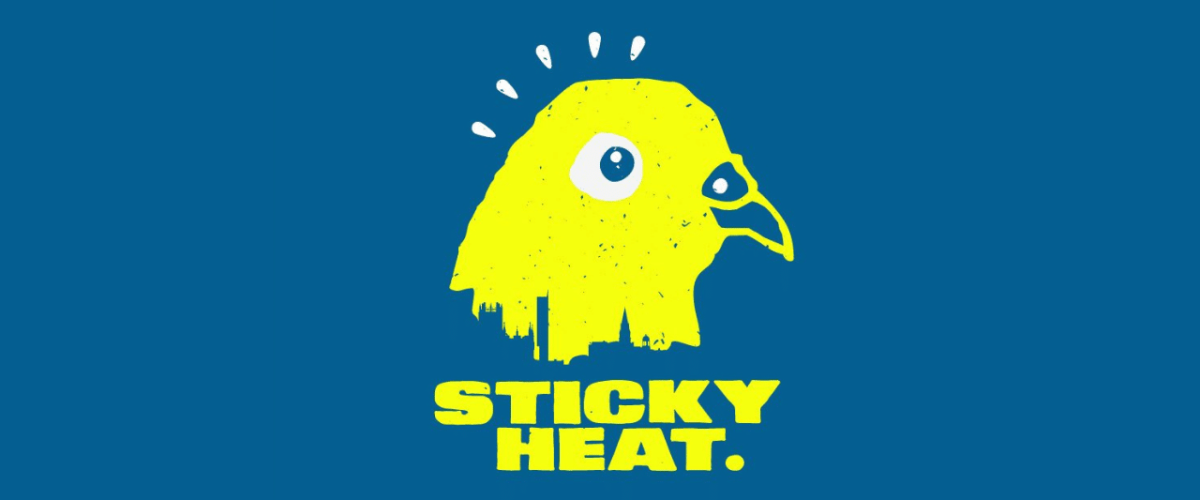 Sticky Heat Big 6 – March
Following on from their roadblock second birthday party with Rex The Dog Sicky Heat are back again this week with Batty Bass label boss Hannah Holland behind the decks and promising a genre splitting set spanning House, Techno and DnB. We did a full interview with Hannah about her career last week which is well worth checking out here.
Grab your tickets for the event via: https://www.skiddle.com/whats-on/Manchester/The-Carlton-Club-Manchester/Sticky-Heat-w-Hannah-Holland/36001779/

If you didn't get a chance to check out Marco's ace Sticky Heat mix from last month, make sure you give it a listen and a share.
Sticky Heat's Marco Giannini is back with his Big 6 for this month with some brilliant music including a rather brilliant remix of Tom Petty. Check them all out below.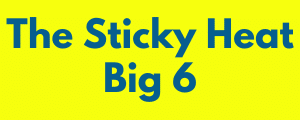 Various Artists – A Permanent Vacation Dance Therapy – Fundraiser for Ukraine – Permanent Vacation
The electronic community illustrated during the pandemic that they can come together for the better and this is being shown once again with the tragic events unfolding in Ukraine.
In no time at all Permanent Vacation have issued a 20-track compilation album with 100% of the money raised being donated www.unitedhelpukraine.org.
Now that alone should be all the reason you need to get behind this release, but let's touch on the music for a moment. The compilation features an incredible 20 tracks from such artists as Joyce Muniz and Alinka, Lauer, Fort Romeau, Alan Dixon, and Mano Le Tough to name just a few.
Get onto Bandcamp immediately and buy this now. As it's Bandcamp you can pay the incredibly reasonable £12.99 for the digital release, or more if you so wish. So, if you are in a position to do so, please dig deep and pay whatever you can.
Hannah Holland – Tectonic Remixes – PRAH Recordings
Hannah Holland has long been a mainstay of London's queer and alternative club scene.  Her eclectic DJ sets have taken her from Berlin's infamous Berghain, NYC with The Carry Nation, to Glastonbury's NYC Downlow.  She's remixed the likes of Goldfrapp, The Knife and Metronomy and run her label Batty Bass for over ten years.
2021 saw the release of her artist album 'Tectonic', which picked up support on release at BBC Radio 1, 2 and 6music and props from the likes of Laurent Garnier and Ashley Beedle.
And it's Ashley Beedle that is a prominent force in this set of remixes that stem from the album. Both Holland and Beedle have a shared passion for a "proper London sound" since Holland released Beedle's stone cold classic 'Unmask Me' by MAMA on her Batty Bass imprint and the pair have remixed each other's work and DJ'd together ever since.  
Inspired by the original raves at Clink Street at the birth of acid house,  Beedle and his North Street West Crew have delivered three reworked versions of 'Shutters' all with a glorious groove. In addition, Holland has reworked three album tracks into dance floor DJ versions rich in bass and full of swag.
Various artists – Edgy Future Discotheque Vol.3 – Sprechen
A firm favourite label of mine, Manchester's Sprechen turn out the third in their hugely successful Edgy Future Discotheque series.
The five tracks that make up this EP see a return of label favourites Bill Brewster who teams up with Manchester's Black Eyes with the driving 'Macumba Espanol', and Leeds Andy Buchan with his incredible interpretation of the Ian Dury classic, 'Reasons to be Cheerful Pt.3', with the aptly titled 'Reasons' (expect this one to be a staple on many a festival this summer), but also introduces new tracks from a number of new artists (as far as I'm aware), Yootis with the high energy 'Preach', Tom2Trax with the relentless 'Grafter' (a track that has been doing some damage at Sticky Heat over recent months) and the very mysterious Yum Club, who team up with Sink Ya Teeth's Maria Uzor with an incredible modern revision of the Donna Summer classic with 'An Acid Love Feel Track'.
An absolutely heavyweight release and one not to miss.
Tom Petty – Learning to Fly (Flash Atkins Bootleg Mix)
Edits eh? In my opinion an edit really needs to turn a track into a DJs best friend, reinterpreting the track into something new whilst retaining elements to create something fresh and new that can translate onto a dancefloor.
Very few achieve this these days, the scene is awash with edits and it's becoming more difficult nowadays to dig out the gems, but there are some absolute gems out there to be found. This edit of the Tom Petty classic by Paper Recordings Flash Atkins is up there in my opinion.
This has very strong 'end of the night, lights come on, last song of the night vibe' where the track is extended, and Tom's distinct vocals are teased throughout before exploding towards the 2nd third of the track.
Radio Slave – Stay Out All Night (Remixes) – Rekids
The original 'Stay Out All Night' was released back in 2020 (and was a mainstay on many of my livestream DJ sets upon its release), but it's back in 2022 with a set of heavyweight remixes and I don't use the term heavyweight loosely. Radio Slave has only brought in the skills of none other than Carl Cox who turns out a fast and frenetic 4/4 based remix with a relentless kick that will cause certain destruction on any dancefloor.
Next up is Commix, the Metalheadz affiliate who turns the Radio Slave classic into a two-step garage cut. A really fresh interpretation of the original which comes out of leftfield.
Rounding off this set of remixes is the turn of UK based Techno duo KUSP who produce a dark, brooding, chest pumper of a mix.
Royksopp & Alison Goldfrapp – Impossible – Dog Triumph
What a combo, Royksopp teaming up with Alison Goldfrapp. Safe to say that I was extremely excited to hear what this collaboration would deliver, and it doesn't disappoint.
2022 sees the unveiling of 'Profound Mysteries', an expanded universe and conceptual concept of which this release is a part of.
The track itself is quite a tough, chuggy affair and has all of the tones that we have come to expect over the years from that very distinctive Norwegian sound.
Alison's vocals are used sublimely on this track and overall, the collaboration works perfectly.
Is this being a taster of what we can expect when 'Profound Mysteries' is released on the 29th of April then sign me up.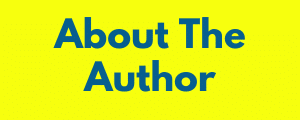 Marco Giannini
Marco is a DJ, promoter and writer based in Manchester. He runs the Sticky Heat parties across the city, he is also one half of the Son of Bangers duo who broadcast their bangers heavy radio show monthly on Ripe Radio.
You can also catch Marco across the city at his residency at The Refuge as well as a Liverpool residency at Albert's Schenke.
Following on from a run of sold-out parties at Manchester's Carlton Club in 2021, Sticky Heat turns two on the 29th of January with a rare Manchester performance from Kompakt's Rex the Dog who join Marco and fellow residents Massey and Muddy Feet for what will be an unforgettable night.
Tickets are available exclusively on Skiddle: http://skiddle.com/e/35948474
Contact Marco on the following socials or email hellostickyheat@gmail.com
For More Info Please Check:
Marco Giannini Facebook: www.facebook.com/djmarcogiannini
Marco Giannini Soundcloud: www.soundcloud.com/wearestickyheat
Marco Giannini Instagram: https://www.instagram.com/djmarcogiannini
Marco Giannini Twitter: https://twitter.com/DJ_MRTG
Marco Giannini Bandcamp: www.bandcamp.com/mr_marco_giannini
Tags:
Alison Goldfrap
,
Dog Triumph
,
flash atkins
,
Hannah Holland
,
Permanent Vacation
,
PRAH Recordings
,
Radio Slave
,
Rekids
,
Royksopp
,
Sprechen
,
Sticky Heat
,
Tom Petty