Teddy Douglas – 10 Tracks Which Massively Influenced My Career (LV Legends)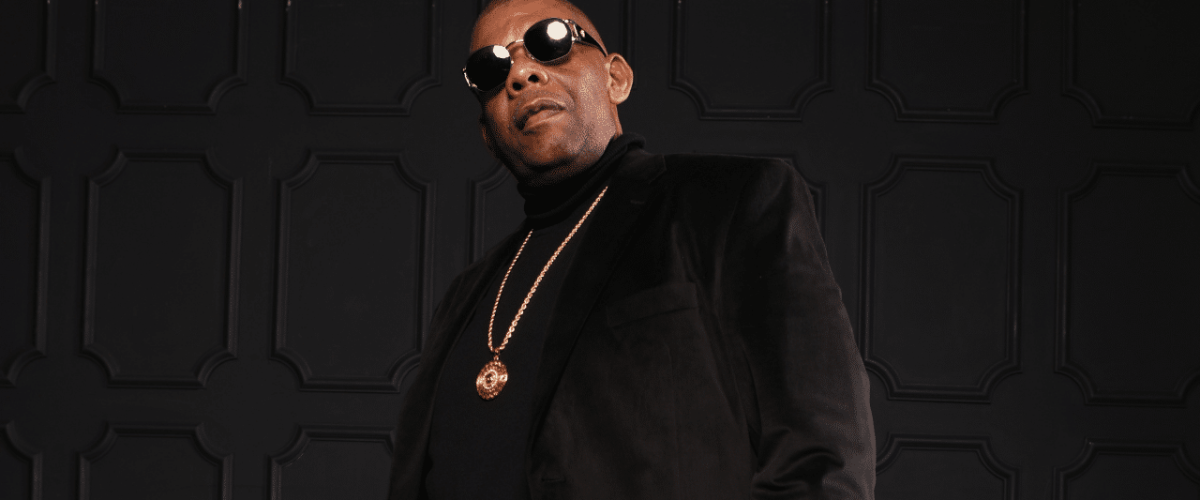 Teddy Douglas is one of the legends of the US Soulful House scene. During his 30+ year career he has produced some of the greats of music including Michael Jackson, Lenny Kravitz, Crystal Waters, Erykah Badu, Martha Wash and Ultra Nate'. A founding member of The Basement Boys production company along with Jay Steinhour and Thommy Davis, their international break came with the 1991 gold single Gypsy Woman (She's Homeless) which charted across the globe becoming a house music evergreen.
Teddy is still one of the most in-demand Soulful House producers on the planet. His latest release see's him team up with Richard Burton whose golden voice has seen him become one of House musics most prolific vocalists. Together they have re-imagined Harold Melvin & The Blue Note's Philadelphia classic Don't Leave Me This Way as their tribute to the 50th anniversary of Philadelphia International. It's a deliciously smooth and hypnotic version of the track bringing it back to life for a whole new generation of clubbers.
Teddy Douglas Feat. Richard Burton – Don't Leave Me This Way' is out now as a Traxsource promo July 30th / Full release August 13th 2021 on Quantize Recordings. Grab it from: https://www.traxsource.com/title/1643574/dont-leave-me-this-way
Teddy Douglas – 10 Tracks Which Massively Influenced My Career (LV Legends)
1. Sam and Dave – I'm A Soul Man
This was the 45 record my mom said I used to play over and over as a child on our stereo. I could not read at the age of 1 or 2, but I sure could pick out my favourite jams. To play Sam and Dave and others I would identify the song by the bright blue color of the label.
2. Stevie Wonder – Talking Book LP
This was the LP that I fell in love with as a teenager. I would play this LP in my room until I knew all the lyrics to every song. One of my favourite songs from the LP was 'Tuesday Heartbreak', as a teenager heartbreak was often.. Lol!
3. Loleatta Holloway – Love Sensation
Enter into the of era Disco. I was fortunate enough to make it to some of the most incredible clubs of our time. Paradise Garage NYC, Better Days NYC, Catacombs Philadelphia, Clubhouse D.C., etc. And the one tune that stays with me through all those years of partying was this one. The ultimate peak hour song that turns the room upside down.
4. Crusaders – Sour Sweet
This was my Jazz faze!! I was now on my own, aged 18 or 19 and my musical taste have always been about good music. Some of my favourite bands were War, Tower of Power, Earth Wind and Fire and The Fatback Band, etc. This was one of my favourite Jams. By this time I was a young Dj on the scene and I was rocking all of my favourite songs in my DJ set like this one. Like today, you will hear jazz, gospel and Soul in the music that I make and produce.
5. Quincy Jones – Sounds and Stuff Like That LP
The LP that made me want to create music. I studied this record day and night. It had everything that I love about music – great songs, great artist, gospel influences and African rhythms, etc. An amazing production.
6 Basement Boys – Love Don't Live Here Anymore
The first record we recorded as Basement Boys. This was 1986, The Paradise garage was closing and we were there that night hoping Larry Levan would play our song. Our song was part of a compilation entitled 'Welcome To The Club'. A&R Cynthia Cherry signed our record on which I sang the lead vocals on the demo that got us signed. The label insisted that I sang on the record. This was my first and last song that I would record..(Laughing). This is also the day we determined that we were producers and not artists.
7 Ultra Naté – It's Over Now / Blue Notes In The Basement LP
Blue Notes In The Basement' was our first Major label deal. This was our first time in London. In 1988 we met a club goer here in Baltimore for an American Idol type audition to see who would be our new artist, because I had decided I was not a singer. Ultra Naté won the competition that night. Soon after we wrote songs that would turn out to be Blue Notes, and the lead single 'It's Over Now' became a classic. Ultra and her long career speaks for itself. We are very proud to have been a vessel for her talent.
8 Crystal Waters – Gypsy Woman
This record changed my life! This was the record that exceeded any of our expectations. When we made this song with its catchy hook, "LA DE DEE LA DA DA",  we thought that it would be a NY club hit, but nothing like what happened. The global success of 'Gypsy Woman' will live longer than me!
9 Crystal Waters – 100% Pure Love
Can they do it again? Well the answer is yes.. they can! The stress surrounding the ONE HIT WONDER talk caused me an ulcer. But it was worth it (laughing)
10 Teddy Douglas feat. Margaret Grace – Whatcha Gonna Do
The record that brought me back into the music business. After being absent for 2 years I returned with my own label Save Your Soul and put this record on vinyl and the digital format was just starting. Ever since then I have been back at it making music. Look for new music from me coming on Quantize Recordings – 'Baltimore Philadelphia International', which is a tribute to my Hero's Kenny Gamble and Leon Huff, dropping this autumn.
Teddy Douglas Feat. Richard Burton – Don't Leave Me This Way' is out now as a Traxsource promo July 30th / Full release August 13th 2021 on Quantize Recordings. Grab it from: https://www.traxsource.com/title/1643574/dont-leave-me-this-way
For more info check: 
Teddy Douglas Facebook: https://www.facebook.com/teddy.douglas
Teddy Douglas Instagram: https://www.instagram.com/djteddydouglas/
Teddy Douglas Twitter: https://twitter.com/IamTeddyDouglas
Quantize WWW: http://www.quantizerecordings.com
Quantize Facebook: https://www.facebook.com/QuantizeRecordings/
Quantize Instagram: https://www.instagram.com/quantizerecordings
Quantize Twitter: https://twitter.com/QRecordings
Love this? Check out more from Quantize HERE
Like what you hear? To help support LV Online buy us a coffee via Ko-FI. Click HERE
Tags:
Basement Boys
,
Crusaders
,
Crystal Waters
,
loleatta holloway
,
Quincy Jones
,
Sam & Dave
,
soulful house
,
stevie wonder
,
Teddy Douglas
,
Ultra Nate