LV Premier – Odyssey Ft Lillian Lopez – New York City (Twin Sun Remix) [UK Yank]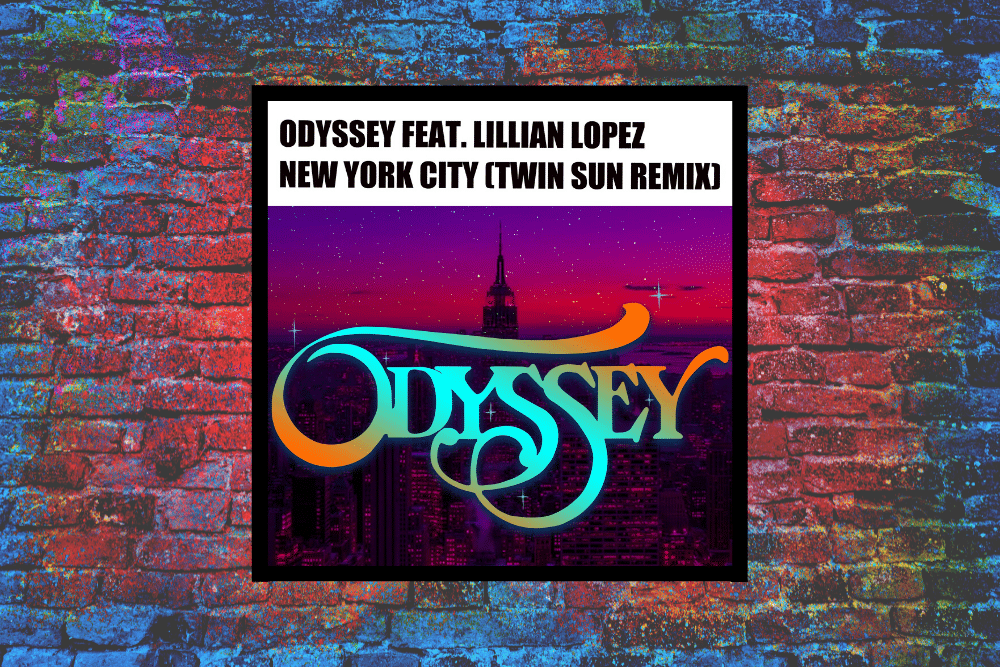 LV Premier – Odyssey Ft Lillian Lopez – New York City (Twin Sun Remix) [UK Yank]
Like what you hear? To help support LV Online buy us a coffee via Ko-FI. Click HERE
Twin Sun are a duo that we have been watching for a while now with a series of excellent releases via Midnight Riot, Discoholics Anonymous, Too Slow To Disco and Hot Digits as well as some great fun free edits via their Soundcloud. Their latest release see's them remixing none other than one of the legendary bands of disco, Odyssey.
New York City is a brand new production from Steven Collazo from Odyssey featuring a classic vocal from original Odyssey vocalist Lillian Lopez, who sadly passed away in 2012. The vocal was recorded nearly 20 years ago and captures the warmth, depth and feeling of classic era Odyssey perfectly. Twin Sun meanwhile have proven a deft touch on the remix bringing the track perfectly up to date for the 2021 dancefloor.
This is a wonderfully warm summer disco jam which will see strong support as the summer events continue to heat up.
For more info please check:
Twin Sun Facebook: https://www.facebook.com/twinsunmusic
Twin Sun Soundcloud: https://soundcloud.com/twinsunmusic
Twin Sun Instagram: https://www.instagram.com/twinsunmusic
Twin Sun Twitter: https://twitter.com/twinsunmusic/
Odyssey Facebook: https://www.facebook.com/odysseyNY
Odyssey Soundcloud: https://soundcloud.com/odyssey-nyc
Odyssey Instagram: https://www.instagram.com/odysseynyc
Odyssey Twitter: https://twitter.com/odysseynyc
Tags:
disco
,
disco house
,
Odyssey
,
Twin Sun