The Quick 6: An Intro To Jarc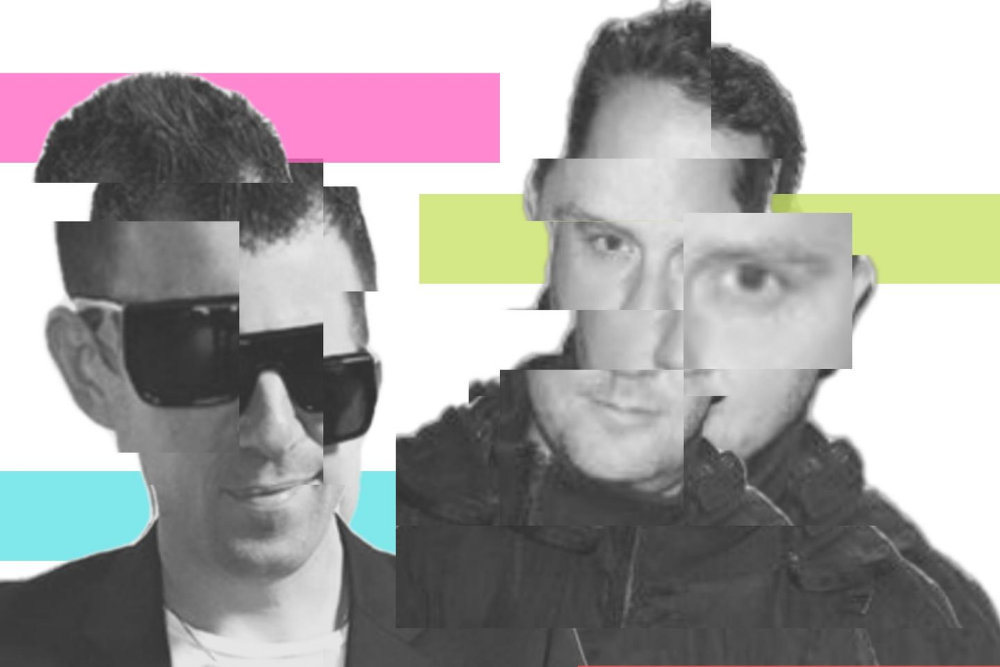 The Quick 6: An Intro To Jarc
Jarc are a relatively new name on the scene but one with a a wealth of history behind them as both producers and DJs. They have just released their second 12″ which features a couple of excellent reworks of Change's Paradise and Roy Ayer's We live in Brooklyn, Baby which they they have crafted to perfection for the 2020 dancefloor. You can check our premier of Love Ecstacy out below.
We spoke to Jarc to get a some of the background on what brought them together as a duo, their influences, their studio and they gave us both some serious tips about getting on in the industry along with some great studio tips.
It's a great interview about a duo who are most definitely worth your attention.
You can grab the release via: https://www.juno.co.uk/products/jarc-brooklyn-baby/784196-01/
Jarc also put together a brilliant mix for us which you can check below.
Q1: Who are Jarc and what is the musical ethos behind the project and the label?
(JC) – JARC is two long time DJ's, producers, friends and ultimately music lovers, with the name being a combination of our initials (JC and AR). Having made a fair amount of music over the last 25 plus years, (particularly the AR half), we recently crossed paths after (AR) moved back to the same country after a few years away. We decided to take things right back to our early experiences with funk and disco and start the JARC project with the edit, re-imagine, remix ethos. I (JC), actually started DJing through hip hop and the first club I ever played was a funk and reggae club. That gave me a great schooling in that music and it's always been a part of my music journey. So the JARC concept is just find old things, re-invent, twist, re-interpret, re-edit, remix and see what comes out the other end!
Q2: What is your latest release? 
(JC) – The latest release is our second vinyl under JARC (with digital edition to follow). "Brooklyn Baby" originally began as an (AR) house track a few years ago, but when we started on JARC we decided to slow it down, inject some funk and some fresh beats to fatten up the groove. "Love Ecstasy" is more on the driving disco lane, an energetic re-edit with a new twist on the arrangement, a long building intro and some killer vocals. Both tracks a re-edits of classic works, with a third "Falling In Love", a slinky, very funky classy groover, set to feature as a digital only limited add on.
Q3: Who are your greatest influences as a producer? 
(JC) – Specifically in reference to our JARC project, Late Night Tuff Guy and Grandmaster Flash. LNTG because he was one of the first to re-invented the edit with disco and funk tracks, reviving classics, or little known gems long before others started. Grandmaster Flash was the OG of edits… his "Adventures On The Wheels of Steel" 12" is a classic moment in taking other tracks parts and creating a new thing. As a DJ he was an innovator as well.
The Adventures Of Grandmaster Flash On The Wheels Of Steel (Long Version)
Late Nite Tuff Guy – Do I Believe In God (LNTG Muscle Mix)
(AR) – When I started buying records in the late 80s and early 90s I'd always keep an eye out for Shep Pettibone and Francois Kevorkian remixes and productions. I loved the way they always managed to keep the integrity and flow of the pop or alternative record they were remixing, but at the same time give it that gritty New York club edge with loads of 808 and percussion overdubs, and a real freestyle approach to the arrangements that often went into the 9 or 10 plus minute region… you couldn't go back to the originals after hearing their remixes! Shep's mix of True Faith by New Order and FK's mix of The Cure's "Hot, Hot, Hot" were 2 absolute favourites.
New Order – True Faith (Shep Pettibone 12" Remix)
The Cure – Hot! Hot! Hot! (Francois Kevorkian Remix)
Q4: You have a long history in the industry which has seen you producing since the 90's. Whilst you are keeping your previous incarnations on the down low for now to concentrate on the music first and foremost what key lessons have you learned from your time in the industry that you will be putting into your new project Jarc and which you would like to pass onto some of our newer producer followers?
(JC) – I think you just have to make tracks you love and not get too caught up in what everyone else thinks. The music industry can be brutal, so it is helpful to find a trusted ear, be it a friend, fellow producer, manager, label A&R, or whatever, to bounce ideas off, but you still need to like what you make. I've experienced people getting caught up in trying to do things for other reasons, be it money, or to try and have a hit and it's rarely those circumstances that generate amazing tracks. With JARC we're literally just trying to make jams we'd love to play as DJ's and really going with our own flow when we're in the studio. Because we're playing around with edits and bootlegs, ideas flow pretty fast and we're just letting the creativity go with zero external pressures. Having said that, another tip I'd suggest is to set some goals with regards to not only the music you want to get out, but everything around it, from gigs, to social media. Music drives every project (or it should), but the other things around an artist in 2020 are still important to be worked on.
(AR) – Yes JC hit the nail on the head there. I've been in the position many times during my career of targeting productions towards radio, for a particular market, and / or based on current popular musical trends. What I've learnt when you do this is that the normally joyful process of production quickly turns into more of a job like situation, which in turns saps much of the fun and creativity out of the whole process. And when larger and multinational labels are also in the picture they bring along their own set of expectations and requirements which also need to be incorporated into the end product. So many producers give this same advice because it is 100% on the money… you have to make WHAT YOU LOVE! The authenticity will always shine through if you are doing it for the right reason.
Q5: Your Studio: Please can you tell us about your studio. What is your production set up? What is your indispensible piece of equipment or plugin that you use for your sound? What is next on your studio shopping list and please can you give us your three favourite studio tips for up-and-coming producers?
(JC) We generally work things up in AR's studio, but we both run Ableton. It's the cleanest, fastest way to create in my opinion. I'll leave AR to drop some "plug in" knowledge… he is insanely organised within his Ableton workspace and I'm sure can provide some cool tips
(AR) I've been using Ableton for about 12 years now and only just settled on a workflow that I'm really comfortable with. Ableton is an amazing tool because there are so many angles you can approach it from. Myself I like to work from a very well stocked template so I can quickly get a strong drum groove together and move on to musical and sampled elements, and then rapidly onto an arrangement that I might be able to bounce out on the same day and play out that night or weekend. With plugins again I've learnt valuable lessons over the years… I used to spend way too much time chasing new ones and trying out all the demos I could, only to get to a situation now where there's maybe 5 or 6 key things that I use religiously and know inside out. I also use a lot of the Ableton stock stuff. Get to know the different Warp modes in Ableton because they all bring different qualities to the material you are processing, and it's super obvious in a club situation when someone has used the wrong algorithm on a particular sound and unpleasant artefacts are amplified. If there's one plugin I'd say is indispensable in the JARC arsenal it would be Cableguys VolumeShaper – it's a multiband sidechain tool that allows you to process the lows, mids and highs with different sidechain curves… you can get super surgical with it and focus on and enhance just the elements you need from a disco loop, full track or really any time of sound.
Q6: What else can we expect from Jarc in the next 12 months?
Firstly… more music! We've just finished the next JARC tracks for release number 3 on vinyl and also a couple of sexy bootlegs, one of which is a reinterpretation of a bona-fide classic that goes for over 11 minutes! We also have a handful of instrumental beds out with vocalists for some completely new top lines. With the global Covid-19 epidemic playing havoc with clubs it's hard to predict where the live DJ performances are at, but we're also working through some ideas to take the live set to another level with Ableton Live and reworking tracks in real time as part of our DJ sets. To top that off we'll have some remixes for other artists throughout the next 12 months.
For more info please check:
Jarc Facebook: https://www.facebook.com/JARCsounds/
Jarc Soundcloud: https://soundcloud.com/user-69288322
Jarc Instagram: https://www.instagram.com/jarcsounds/
Tags:
Jarc