The Quick 6: An intro To Monkey Wrench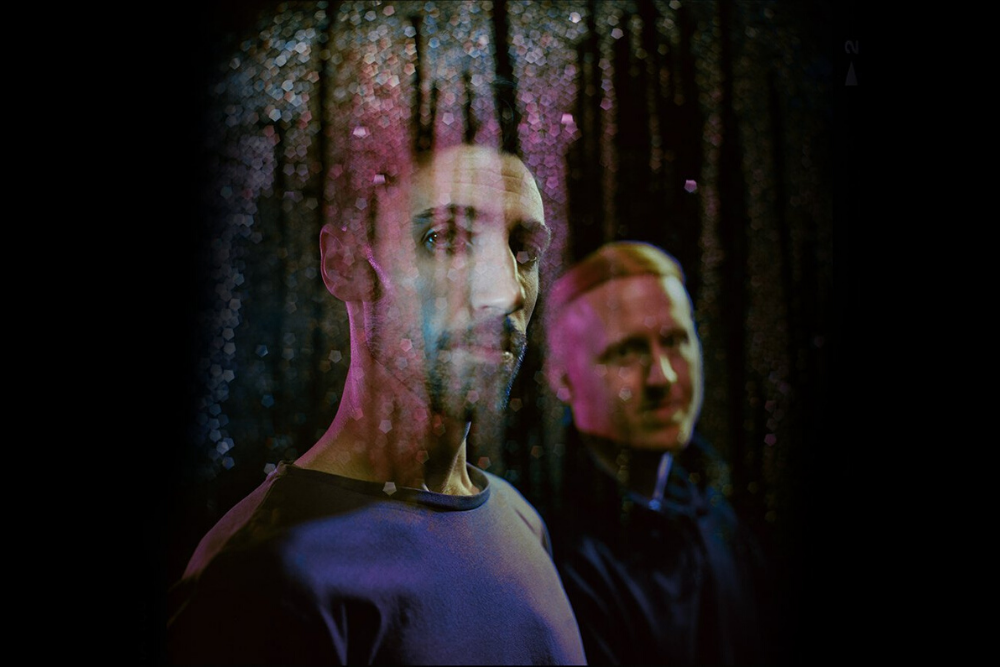 The Quick 6: An intro To Monkey Wrench
Monkey Wrench are a duo who first came to our attention fairly recently with the release of their Edits Vol 1 EP on their own label. With the quick fire release of Vol.2 they announced their intentions loud and clear as incredibly talented edits producers. Packing in four diffuse tracks from Latin groove and African and Gallic disco it was a fascinating release. We asked them to put together a mix for LV online which you can check above. It was just as exciting a ride through multiple genres as the EP.
We though it was high time to get to know them a little better.
Q1: Who is Monkey Wrench?
Declan: We are two guys who like to make music and DJ. Liam is from Brighton and I am from Newbury, we met in Bristol in 2011, where we studied Audio Music Technology. After lectures we would share our tracks with each other and decided to start producing together.
As artists our influences are eclectic; we love Hip Hop, Afro, Disco, Jazz, Funk and Latin music… At the core of our sound will always be House music, but we enjoy drawing inspiration from a range of genres.
Q2: What is your latest release?
Declan: We went digging through Afro, Disco, Funk and Latin cuts to produce four House grooves, which we are proud to present as our latest release 'Edits Vol. 2'.
Liam: Our Edits Series started out as a bit of fun. We were producing Edits of music that we like so that we could mix them in our DJ sets. After some interest in an edit we played on radio we decided we would share these tracks with everyone.
Declan: This project has been released on our self-titled label, which we have been running for the past couple of years. We're really enjoying releasing our music independently, this gives us the freedom to put out the music we want and work to time schedules that suit us. We are pleased to have received some great support on our releases including names like Laurent Garnier, Skream and Monki.
Balla Et Ses Balladins – Paulette (Monkey Wrench Edit)
The lead track is a House Edit of an African Dance track from the 60's. I found this piece of music through J. Cole's track called 'Can't Get Enough' and felt we could put our own spin on it.
Roots Fundation – Make It Funky (Monkey Wrench Edit)
Liam: 'Make it Funky' is an afro disco track I have on vinyl and wanted to edit for a while. It felt right in this project as it bridges the gap between track 1's afro vibe and track 3's disco elements.
Roland Shaw – More (Monkey Wrench – Edit)
I found this vinyl whilst digging in Toulouse last year. It was in a dusty bargain box so I wasn't able to listen to it before purchasing but recognised Roland Shaw's name from the early Bond movie soundtracks. Expecting to find some nice orchestral samples on the record I was pleasantly surprised to find it was a disco release.
Usma Y Su Conjunto – El Hijo De Toño (Monkey Wrench's Narcos Edit)
Declan: The final track is inspired by the Netflix series Narcos. The music sampled is an old Cumbian song, about the son of the tiger who is doing crazy things and has many female admirers. The spoken word is Wagner Moura, who is playing Pablo Escobar in the series.
Grab Edits Vol.2 from:
https://monkeywrench1.bandcamp.com/album/edits-vol-2
Q3: Who are your greatest influences as producers?
Liam: I've been into electronic music since I was fairly young. I went the route of UK Garage, Grime and then Dubstep. The Dubstep scene started getting pretty noisy and saturated around 2008 which is when I started getting interested in other genres. A big turning point for me was meeting a guy called Ashley (Donga) in a record shop that he worked in back home in Brighton. The first release on his record label 'Well Rounded' was 'Deadboy – U Cheated'. I bought this off him and fell in love with the record straight away. As the rest of my records were mainly 140bpm I started rebuilding my collection around the 120-130bpm mark – this is when I discovered a bunch of UK funky and House Music that I liked.
Deadboy – U Cheated
A more recent influence for me is 'Justin Vandervolgen', who I only discovered in the past six months or so. His productions are amazing – he takes disco elements and presents them in a more up to date fashion. He does this by dubbing out sounds and adding crazy effects that really catch your ear but sit perfectly in his arrangements. His 'Soft Rocks' remix, which is included in our mix, inspired me to go buy a space echo pedal and try my hand at adding those dub effects into our own productions.
Soft Rocks – Talking Jungle (Justin Vandervolgen Remix)
Declan: Growing up there was always a large record collection in the house, my dad had a load of Punk Rock; mainly The Clash. When I was a kid, my mum used to put on The Prodigy to exercise. Me and my brother would get hyped up, jogging around the house haha! This is probably my earliest memory of discovering dance music and loving the energy.
The Prodigy – Funky Shit
Through my teen years; I listened to a lot of Grime, Hip Hop and D&B. When I moved to Bristol in 2011, House music was having a massive wave. At that time, I think it was Liam who showed me Dusky's album 'Stick By This', I loved it. Over the years I've followed their music and we've supported in our sets. Also, I think what they have achieved with their label 17 Steps is inspirational.
Dusky – Resin
Q4: Please tell us about the electronic scene where you are based. Which artists from your local scene past and present have inspired and encouraged you and what parties that you love going to have helped your musical evolution.
Declan: We're really grateful to live in a city with a buzzing music scene and so many like minded people. Gutterfunk is one Bristol based label we feel blessed to be involved with; we recently released on their various artists LP, next to some aspirational producers; DJ Die, Dismantle, Addison Groove… Also, they got us involved on their stage at Bristol based festival, Love Saves The Day, for the past couple of years, which was great fun.
Liam: We are residents at a charity focused Bristol night called 'Raise The Disco', which is held in The Canteen on Stokes Croft. Usually the venue hosts live bands from around the world – we've discovered so many cool bands through here. We take over the space once every other month and have a Disco House party. We can't wait to get back to the parties after this lockdown!
Check out more on the night here: https://www.facebook.com/RaisetheDisco/
Q5: Your sound has seen constant evolution since your inception as Monkey Wrench. Please can you tell us about this musical journey and how it has led you to the current sound of Monkey Wrench?
Declan: When we started out in 2011, our sound was Funky and Deep. We quickly picked up support from B. Trait's on BBC Radio 1 with a track titled 'Colombia', which was actually never released.
In 2014, we collaborated with UK Bass collective Spoils to produce Enemies in the Dance EP, which gained massive support including DJ EZ, My Nu Leng and DJ Target. It also led to remix work for some big labels including Mad Decent and Sony Music. This project changed the direction of our sound quite drastically, and we continued to produce darker Bass orientated sounds until 2018.
Then we produced 'Kendricks', which really kicked off the run of Disco, Funk and Afro inspired House grooves that we have been producing up until today. We put 'Kendricks' out as a limited press of vinyl, and we're really impressed with the support we received on the release.
Liam: Although our sound has changed it almost feels full circle from when we started making music together 9 years ago. Our first official release 'Fatal Attraction' was us trying to make throwback House music at the time. We're now back to writing tunes on a similar vibe to that but with more world and disco influences.
Q6: What else can we expect from Monkey Wrench in the next 12 months?
Liam: The next release we have scheduled is in August 2020 with 'theBasement Discos'. We're really excited to work with them as a label as we have been playing their releases for a while now. We have 3 original tracks on the EP and 2 great remixes – can't wait to share it with everyone!
Declan: Over the past few months in lockdown, we have produced a lot of music. We're in the process of finalising a release for another label that we won't name for the moment. There are also a few labels we have in mind that we would like to work with and definitely some more to come for our Edits Series.
For more info please check:
Monkey Wrench Instagram: https://www.instagram.com/monkeywrenchbristol
Monkey Wrench Facebook: https://www.facebook.com/monkeywrenchbristol
Monkey Wrench Soundcloud: https://soundcloud.com/mnkywrench
Tags:
disco
,
Monkey Wrench