LV Premier – Rony Breaker Ft Brian Lucas – Change (Qwestlife Remix) [Midnight Riot]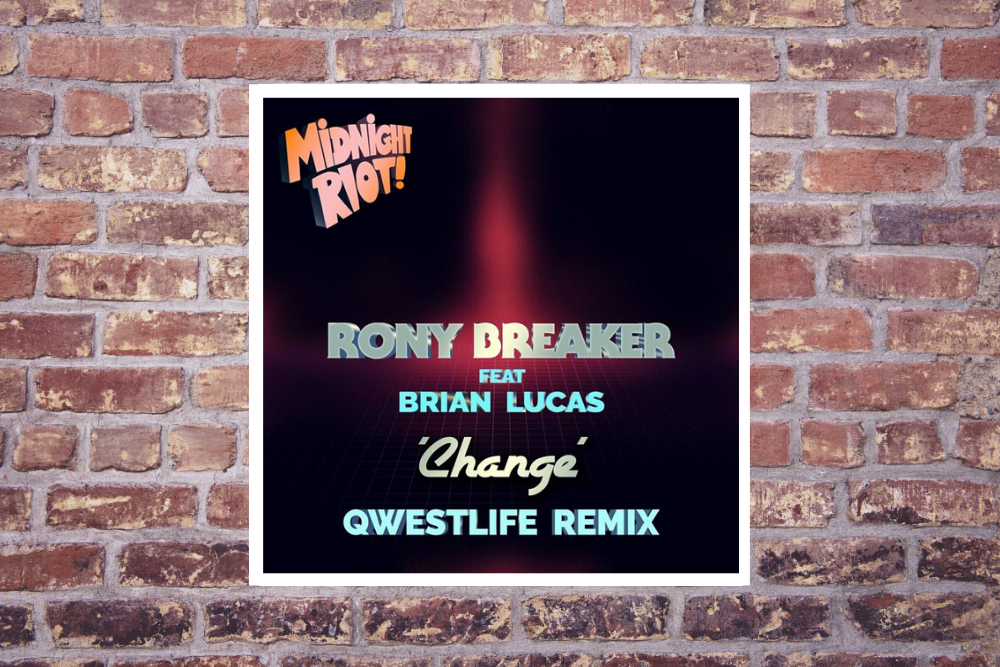 LV Premier – Rony Breaker Ft Brian Lucas – Change (Qwestlife Remix) [Midnight Riot]
Midnight Riot shows no sight of slowing down from it's frenetic release schedule as we career through this most bizarre of years. Thankfully the quality of their releases remains sky high. And so it is with Rony Breaker & Brian Lucas's Change. Landing in two versions the original and a sparkling Questlife remix it's a smooth as velvet slice of modern boogie.
The original is packed with depth and summer warmth, it's a track for those beach-side sets as the warm Mediterranean water laps gently around your feet and the sun beats down on the back of your neck as you dream of better days ahead. Super strong production and a stand out vocal from Lucas set this apart from the pack.
Qwestlife up the ante ever so slightly bringing in subtle strings as they re-purpose Change for the Dancefloor. It's another effervescent addition to their ever growing list of stand out remixes.
Summer 2020 might just not be cancelled after all.
Grab it from: https://www.traxsource.com/title/1371434/change
Love this? Check out our Disco playlists HERE
For more info check:
Rony Breaker Facebook: https://www.facebook.com/rony.breaker/
Rony Breaker Soundcloud: https://soundcloud.com/ronybreaker
Midnight Riot Facebook: https://www.facebook.com/MidnightRiotRecords/
Midnight Riot Soundcloud: https://soundcloud.com/midnight-riot-records
Tags:
boogie
,
brian Lucas
,
Midnight Riot
,
Rony Breker