The Quick 6 – Love Will Say No + The Forget 2020 Mixtape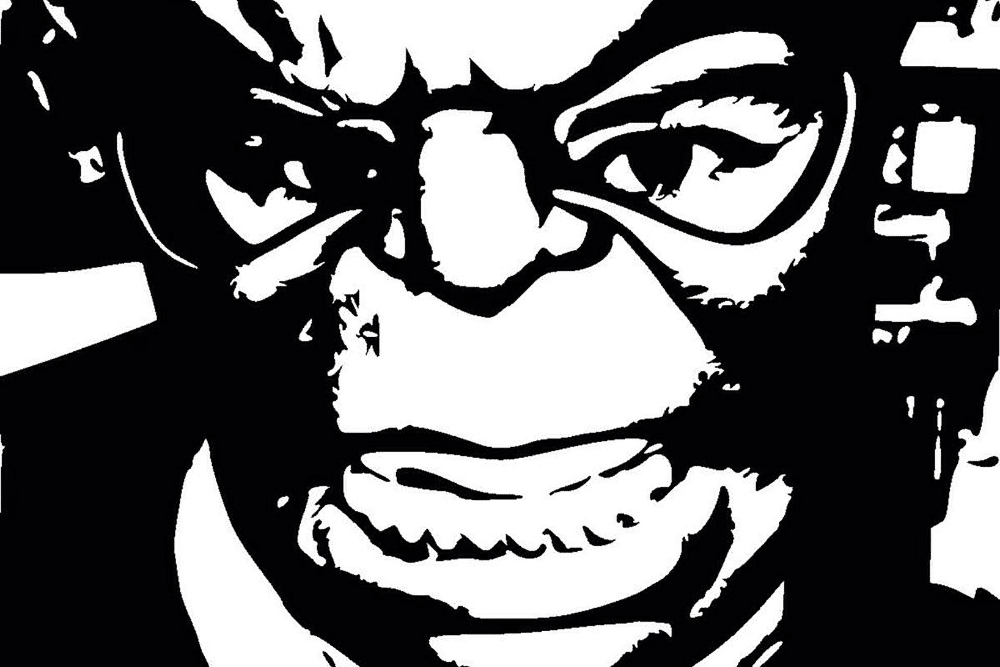 The Quick 6 – Love Will Say No + The Forget 2020 Mixtape
Like what you hear? To help support LV Online buy us a coffee via Ko-FI. Click HERE
Love Will Say No is an artist who has popped up repeatedly on the LV radar over the last couple of years releasing some great edits including heaters from Moodymann and Prince and the club bomb Questions (check them at the bottom of this interview). He has also been behind a series of excellent original tracks and full EP's. We covered his most recent EP Adults keep silence, check our review HERE. He was also one half of they brilliant disco duo Fare Soldi who toured all over the globe.
We decided it was high time to speak to Love Will Say Not and he also put together this very tasty Forget 2020 mixtape for us. Please give it a share over on Soundcloud and the full tracklist is at the bottom.
Q1: Who is Love Will Say No?
My name is Luca Carnifull, when I was 20 I founded my first label with my friend Pasta called Riotmaker Records. Together we released some indie bands and projects from the Italian scene until we were successful enough to move under a major. More importantly, together we were also Fare Soldi, a wild disco act that which during the '10s, allowed us to travel all around the world, djing almost everywhere. Today I'm 41 and I'm a dad. In the last few years I started doing also some more personal stuff as Love Will Say No. I suppose it's still dance music, but from a completely different perspective, at least for me.
Q2: What are your latest releases?
In the last 2 years I've released some very well received EP's, Some girls and boy on Yuksek's Partyfine and Playing with scars on my Last Days Of Disco. Last spring I released Adults keep silence which although it had great reviews and support, came out exactly at the same time the pandemic arrived. But, even if is was not able to gain more spotlight than a worldwide virus, I think is my best work to date. If you want to check it out, there you are.
Q3: Who are your greatest influences as a producer?
I love Moodymann, and of course I'm not the only one. Even if I don't always like everything he releases, it's very difficult for me not to be absolutely charmed by his attitude, he's so unique and free. He's definitely a crazy horse, but some of his rides are really the finest and most peculiar in the whole house music world.
Another track that really changed things for me, is this remix by Kink (I also love Strip Steve, but that's another story). When it came out it showed me this perfect balance of electronics, groove and melody all working together to create this ecstatic and perfect feeling.
Last but not least, this amazing tune by Nebraska. It's not difficult to understand why: I come from disco, and this is one of the most elegant disco tracks of the last 20 years, with its perfect sampling and mood.
Q4: Please tell us about the electronic scene where you are based. Which artists from your local scene past and present have inspired and encouraged you and what parties that you love going to have helped your musical evolution?
I grew up in a small town in the north-east corner of Italy, the biggest and only name in electronic music who was born there was Robert Miles. It had much more influence on me with regards to it's rhythms of life and values as opposed to the ones of the big cities.
In the past years I moved to another city, Treviso, and in that area there are some really interesting projects: producers like Fango, able to mix experimentalism and clubbing in a very personal way, or parties like Aperitivo al Verde that, in my experience around the world djing in very different scenarios, with its quality casting and beautiful scenario of an ancient villa, is really one of most enjoyable I've ever been.
I also love a small venue called Dump, with its fine selection of great djs and its wonderfully relaxing vibe.
Q5: Your Studio: Please can you tell us about your studio. What is your production set up? What is your indispensible piece of equipment or plugin that you use for your sound?
When I was in my 20's, I was really involved in equipment: synths, drum machines, effects, whatever. Growing up, I discovered that what was really making the difference on what I do is knowing and feeding my creativity, not the machines I used.
So of course I use some things that have screens, knobs and buttons like anybody else, but I have to admit I don't find them so important or exciting enough to talk about.
Q6: What else can we expect from Love Will Say No in the next 12 months?
Being forced at home most of the time during this awful year didn't help me to write down all the material I was hoping. Not collecting new experiences, I felt I didn't had much to express with music. Anyway, some tracks luckily came out.
I love so much the experience that you have at parties, with all the sweat, the kisses and the volume, sharing emotions together. That I'm not available to trade them for some streamed DJ sets alone from home, so I think I'll do what many others will do too: I'll wait.
And, when this is over, I'll come out to make people dance again, like I always did in the past 20 years.
Love this? Check out our house and disco playlists HERE
For more info on Love Will Say No check:
Facebook: https://www.facebook.com/lovewillsayno/
Soundcloud: https://soundcloud.com/lovewillsayno
Instagram: https://www.instagram.com/lucacarnifull/
LV Mixtape 178 – Love Will Say No [The Forget 2020 Mix]
Paul Cut "Intro Cut"
Moodymann "Let me show you love"
Fertita "El Baile"
Shee "Our love"
Redinho "Hope"
Jun Kamoda "Escape the night"
Evans Pyramid "Never gonna leave you (Joakim & Max Pask Housemix)"
Confidence Man "Does it make you feel good? (CC Disco! X Dj Boring Ministry Of Mix)"
Felipe Gordon "Deep like the hole we live in"
Love Will Say No "We are choices"
Olsen "Sister Midnight"
Zopelar "Sozinho à noite"
K15 "Disillusioned"
McCoy Tyner "For tomorrow"
Tags:
love will say no
,
Moodymann