The Wonderful World of 'Local Talk'. An interview with Tooli and Mad Mats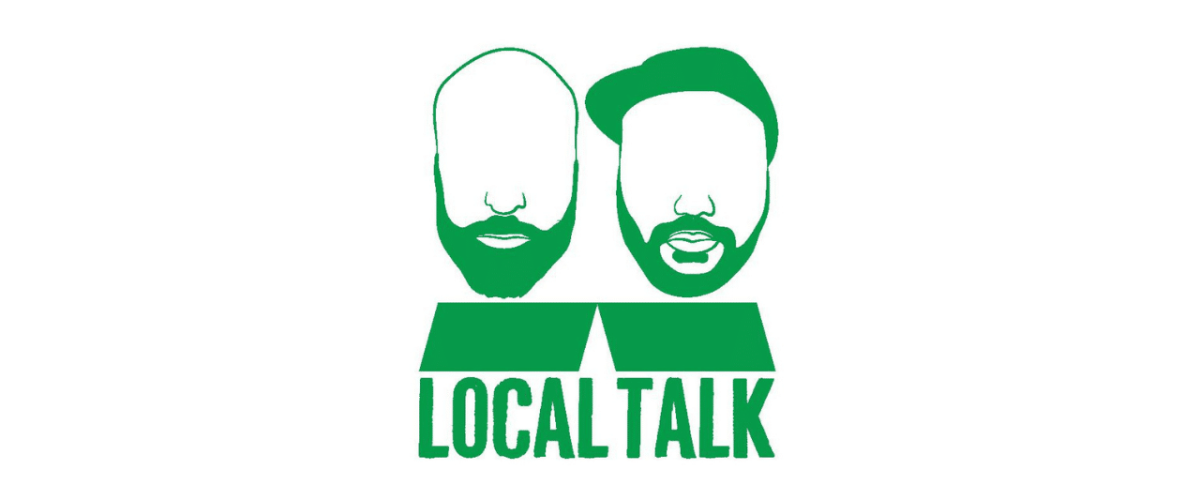 The Wonderful World of 'Local Talk'. An interview with Tooli and Mad Mats
Like what you hear? To help support LV Online buy us a coffee via Ko-FI. Click HERE
An Interview with the Insider for Le Visiteur
Main men at Swedish House outlet Local Talk, Mad Mats and Tooli, continue with their super solid run of consistently high-grade offerings. Rolling since 2011, and more than 200 releases deep, these guys continue to reliably deliver the goods from some of the hottest talent on the scene. As they are about to release a bumper comp of 're- tweaks' by the mighty Opolopo, we have a chat with Tooli and Mad Mats about all things Local Talk. Tooli also put together a mix of some of his favourite Local Talk moments for us. It's very special indeed. Check it out below, and please give it a share on Soundcloud and help us spread the Local Talk love.
We also spoke to Opolopo about the release to get an artists view point on the compilation, make sure you check that fascinating interview out HERE. You can check out one of the finest moments from the compilation Opolopo's Tweak of Soul Renegades future classic Speak To Me below.
Grab Opolopo Tweaks from: https://localtalk.bandcamp.com/album/opolopo-tweaks
The Wonderful World of 'Local Talk' with Tooli
Are You in the Local Talk office now? What is the view? What are your essential pieces of office equipment? ( beer, biscuits?)
Yes, I (Tooli) am the office this very minute. Answering some emails, writing notes for upcoming releases, and going to meet up Mats soon. The view? Well, I see a few walls, there's a DJ-set up, records and I got a cup of tea brewing. No biscuits today.
Mats and Tooli, How long have you been friends?
We've been friends since around 2010 (ish)
Where did you meet? What was the occasion, do you remember?
After I (Tooli) played Mats 'Raw Fusion' club I got a phone call asking if I wanted to meet up and discuss an idea, he (Mats) had. We decided to go for lunch at this restaurant in the Southern part of Stockholm and we had a good meeting, talked about labels and what both of us wanted to do the coming months. Mats told me about his grand plan for Local Talk – the label didn't have a name back then, but Mats told me to come up with a name and here we are today.
What made you start a record label together?
Because we were two guys with a likeminded taste in house and club music / culture.
What was your first release?
Bassfort – Moon Shadow
Do you always agree, or would you say that your opinions are very different, and this is your strength?
We do not always agree but it's very rare that this happens. It's even more rare that we don't come to a compromise even if we don't agree in a specific situation. Our working relationship is quite healthy 😊
What are the roles that you both play in the label?
Mats does a lot of the A&R – I've signed a few artists too, but my role is maybe more label managing. There are also the social platforms, Bandcamp, sending out promos, uploading the releases to our digital platform for distribution etc., etc. Mats also takes care of the artwork together with Michal Rafaj that does all the great artwork. Both of us are in touch with the artists and listen to demos that get sent and any decision making we do together.
Had you both had labels before?
Mats used to run Raw Fusion Recordings and another legendary "hush hush" edit label 😉 Tooli did not run labels prior to Local Talk but now runs Omena and 18437 …and a couple of others but you'll have to ask him about those.
Ten years of a solid label is quite a feat! Have you ever had moments when you've thought – I don't want to do this anymore?
No. As much as we enjoy music, we also have other interests and try not to make our passion our 'full time work'.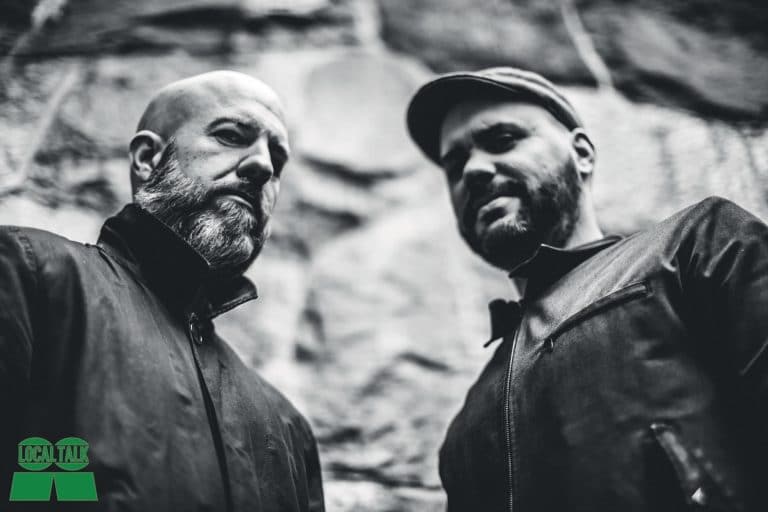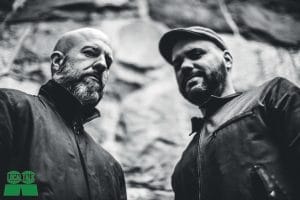 Tooli & Mad Mats
Would you say that you have a sound policy? or is it more – if its good it goes?
We're quite open even though we obviously move in and around the house scene. But if we get a nice broken jam, a jazz tune or even dub we have no problem releasing it. In general, we always try to go for what we personally like and not try to be bound by current trends or hype. I guess we're trying to be mature and honest record label ☺
Labels come and go. There are many new imprints that begin and get up to two or three releases and then we don't hear from them again. What do you think makes a label strong?
As long as you release music you love and you are willing to support it, it works. You don't have to release a record every other week or chasing certain artist to release on the label just because they are popular right now. There's always going to be people that question what you release and not every release is going to be a "hit" but again – as long as you like it and stand behind it 100% – that is all you need to do.
What other labels do you admire? Who do you think does it right?
UR and Alleviated for the realness, BBE and Stones Throw for their open- minded approach, Brownswood for the jazziness, Vega Records for Louie Vega, 2000 Black for the UK funk and Jazzy Sport for the best label name ever ☺
Who are your favourite artists you've had on Local Talk or is that too difficult to say? Tell us a few…
We're one happy family 🙂
What would you say are the most important releases you have had on LT?
Bassfort – Moon Shadow
Jamie 326 & Masalo – Testify
HNNY – Tears
What was the biggest selling release?
Jamie 326 & Masalo – Testify
How do you go about the A&R process? Do you reach out to artists that are bubbling? Or do you have a stack of music submitted to you?
We get sent tons of demos every week, but the reality is that 99% of the music released comes from our own network. The ones we get sent are not even in the style of music we release nor are they aimed towards us directly. There's the same email being sent to several labels cc'ed. Or an artist sends the same tracks a few months later and then again three months later again – even if we kindly said no thanks.
How do you see the role of a label changing these days? What's different when you release a record today, than 5 years ago?
A lot of artists use labels and their releases as a vehicle to get DJ gigs. You have managers telling their artists they should have a release on a specific label because it will be beneficial for their career, they're not necessarily interested in doing albums or releasing more than one 12" before they target the next label.
It's more or less impossible to make any money on releasing vinyl, it's way more expensive to press a record but the price to buy a 12" has not changed much. Obviously, labels do not sell as much these days either so one really has to think twice about pressing vinyl.
We've always been "music first" and just kept on doing our thing.
Are you fans of Spotify? Do you use it? What affects do you think Spotify has had on the underground scene – positive or negative?
For us it's an income and we have no problem with the platform, especially from a user point of view. Yes, the percentage towards artist and labels could obviously be better but if you work it the right way there is def a profit in there. All in all, I'd say we're carefully positive towards Spotify. But we like Bandcamp even more ☺
What advice would you give to people who want to be in the label game for the long run like you. What is important to ensure?
Love and support the music you release. One great track won't make it, try to plan ahead a little and stick to that plan. Being inspired by others is of course great but do it your way. There are already several thousands of labels out there and you should ask yourself why another label like yours is important. Otherwise, there's plenty of other things to do 😉
As DJ's and music lovers first and foremost, how do you source new music?
Nowadays you can "dig" for music in so many ways. Either you go the traditional way and visit record shops, or you go online and dig around. For example, we love digging through Bandcamp…there is an ocean of interesting indie music there ☺. But then we of course get inspired by DJs and tastemakers with similar musical taste to our own.
Have you got some nice gigs lined up now that the world is turning?
To be honest, we've decided not to take on gigs at the moment. Maybe when the world is more stable, we'll hit the roads again.
What can you tell us about this new release with Opolopo?
We told Peter / Opolopo he had to deliver a stunning album containing ten tracks that would put the previous ones to shame or we would not release it. He did his best, or at least said so, and here we are with a "Opolopo Tweaks" album release November 26th.
Why did you choose Opolopo to do all the tweaks?
Well, Opolopo is not only a good friend and located here in Stockholm, he is also one Sweden's few producers that can make soulful club music on the highest international level. This makes him highly unique and interesting to Local Talk.
What is Local Talk working on next?
Plenty of music as always. Both Shaka and Wipe The Needle got follow-up 12"s coming, Nico Lahs and Tooli have a split 12" release in the works, Craig Smith has got a jazzy house/boogie EP, Coflo & Lee Wilson is back on Local Talk and comes with an amazing tech-soul jam. Laroye is working on his debut album which sounds amazing so far.
We also got a very special 10-year anniversary release with Bassfort (the trio that released the very first 12″ on Local Talk) that includes an epic Joe Claussell remix.
We're doing a new compilation series curated by Mats and Tooli plus there is more Talking House Volumes of course and much more.
Grab Opolopo Tweaks from: https://localtalk.bandcamp.com/album/opolopo-tweaks
For more info please check:
Opolopo Facebook: www.facebook.com/opoloposweden
Opolopo Soundcloud: www.soundcloud.com/opolopo
Opolopo Instagram: www.instagram.com/opoloposweden
Opolopo Twitter: https://twitter.com/opoloposweden
Local Talk Facebook: https://www.facebook.com/LocalTalkRecords
Local Talk Soundcloud: https://soundcloud.com/localtalk
Local Talk Instagram: https://www.instagram.com/localtalkrecords/
Local Talk Twitter: https://twitter.com/thelocaltalk
Tags:
Deep House
,
local talk
,
Mad Mats
,
opolopo
,
Tooli