Toby O'Connor talks about his new album Cosmic Radiation and delivers a Tropical Disco Records Worship mix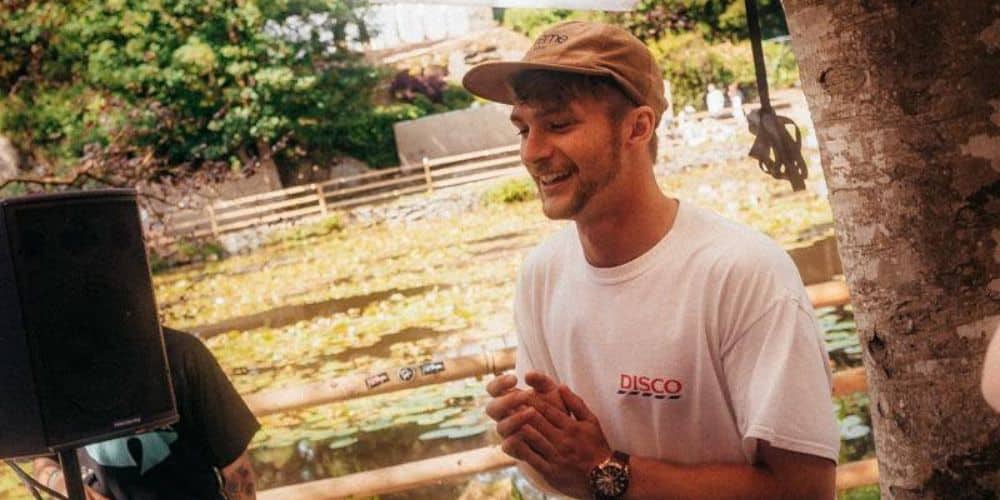 Toby O'Connor first came to my attention with his excellent Late Night Burner EP for Hot Digits a couple of years back, since then he has delivering a stream of highly danceable disco, disco edged house and straight up house tracks which have peppered the LV sound system and the download charts.
His latest venture see's him deliver a full artist album Cosmic Radiation for one of the best labels out there, Tropical Disco Records. Comprising everything that is brilliant about his sound, quirky instrumentals, funky basslines, multiple genres perfectly combined and all manner of dancefloor groove it's a total triumph delivering for both home listening and dancefloor adventures. You should definitely be tracking it down if you haven't already. You can grab it here: https://www.traxsource.com/title/1881638/cosmic-radiation
I spoke to Toby about his career, creating Cosmic Radiation, his most influential artists, promoting parties, and Tropical Disco Records. Indeed, musically Toby has a real affinity with the Tropical Disco Records sound so we thought he was the perfect artist to ask to put together Tropical Disco Worship Mix for us. Check it out above and the full tracklist is at the bottom of this interview. please make sure you give it a share over on Soundcloud and help us spread the love x
Toby also has a brand new single Cave of Gold out right now as a Traxsource exclusive. Check it here: https://www.traxsource.com/track/10477747/cave-of-gold-original-mix
Hi there Toby,
Many thanks for speaking to us today.
First please can you tell us how you got involved in music, did you have a very musical childhood and what sounds were playing around the O'Connor household when you were growing up?
Thanks to my parents I learnt to play guitar, piano and drums at a young age which built a strong musical platform growing up, later inspiring me to create my own music. The school run was packed with classic heaters from many genres mainly; Disco, Soul, Reggae and Funk.
Around the house there would always be music playing. My mum was usually the curator selecting some of the finest 70s tracks whilst cooking – a great environment to grow up in for music.
You grew up in Anglesey. When you started getting into clubbing what was the scene like round your local area?
There has always been a strong scene around North Wales with many nights spanning all genres. Tucked away in the mountains and along the coastline lie a few fantastic venues perfect for dancing the night away.
Were there any parties which really stood out for you as being instrumental in your own musical education?
Absolutely – At 18 I attended Festival No.6 which enlightened me to all those tracks my mum used to play but with a fat kick drum! I saw how the crowd, including myself, engaged in this uplifting music & fell in love. From that day I focused efforts into my favourite thing – disco!
You were also a promoter what were some of your favourite memories of the parties that you put on?
There are far too many to contemplate. Countless evenings over the years at many venues across North Wales have provided some great memories. Running and organising the after party for Rhosneigr Park Jam will always stick in my mind though. A boathouse with a jetty onto an inland sea alongside a monster soundsystem & 300 party goers was the perfect recipe.
If you had to pick three artists which were truly instrumental in your own musical choices, what would they be?
Late Nite Tuff Guy
LNTG was the first Artist I discovered making those buttery disco edits perfect for the dancefloor. Been hooked on his releases since.
D'Angelo
D'Angelo had that smooth R&B / Soul sound with a touch of hip hop. Something for winding down & relaxing.
Boogsie
Tropical flavoured disco – sublime when the sun is shining!
You soon moved into producing your own tracks, was that a natural progression for you?
Super natural – The lockdown provided time I've never had before allowing the creativity to blossom.
Do you have a production process that you stick to?
The process is fairly similar although what comes first; bassline, drums, piano, sax is a mystery. I create or find a sample that I feel has some groove, slap some percussion in there and let things unfold from there. My sounds are organised though so digging out the correct hi-hat or snare is easy. This took many hours of collecting but provides a smooth process making it quick to add ideas.
Please can you tell us about your studio? What is your production set up and what is your indispensible piece of equipment or plugin that you use for your sound?
My studio is made up of Ableton, HS8s, Yamaha Grand Piano, Club Bass Guitar, 1976 DeArmond, Fender Strat and a Poly D Synth. There are a few other bits and pieces but they are the main instruments. I absolutely love the CLA compressor – perfect for tightening up the kick to get it punchy.
What is next on your studio shopping list?
Some steel drums are next on the list to help create that authentic Caribbean sound to blend into some soulful grooves.
Please can you give us your three favourite studio tips for up-and-coming producers?
• I try not to over-listen when producing songs. I find it much easier to have a few tunes on the go at the same time so you can chop and change. Keeps things fresh and stops sometimes great ideas from going stale.
• Give the track some background noise – whether is be dust, vinyl crackle or atmosphere. Gives it a more rustic, soulful sound.
• Learn to understand frequencies so that when producing they do not clash. This will allow you to develop crispy sounding bangers where both the bassline and kick can shine.
Have you had any musical mentors along the way?
For sure – My good friend Endaf showed me the ropes on Ableton and prior to that my music teacher Gary Ryan taught me to play many instruments and read music.
How would you describe your musical style right now at the end of 2022?
A blend of house, disco, funk, soul and hip-hop. Difficult to explain!
Your latest release sees you land on Tropical Disco Records for a full artist album 'Cosmic Radiation.' What can you tell us about the album, what are some of your favourite tracks from the album and why did you choose Tropical Disco Records for such an important release?
My two favourite tracks are Cosmic Radiation and Sunshine. Cosmic Radiation has that gritty smokey downtown disco vibe too it and Sunshine just gives me the urge to start bopping – mega funky beat!
I chose Tropical Disco Records as they are a staple in the house and disco scene. A fantastic label with a selection of tracks built for dancefloors. The boys at TD have also been great to work with during previous releases making it a no brainer to share this with them.
Grab the album from: https://www.traxsource.com/title/1881638/cosmic-radiation
You have put together a Tropical Disco Records Worship Mix for us, what can you tell us about the mix?
I have dug through the library and put together an hour of some favourites. It was difficult to decide on just over a handful of tracks as there are 100s of bangers but I think the tunes represent a variety of reasons why I love the label.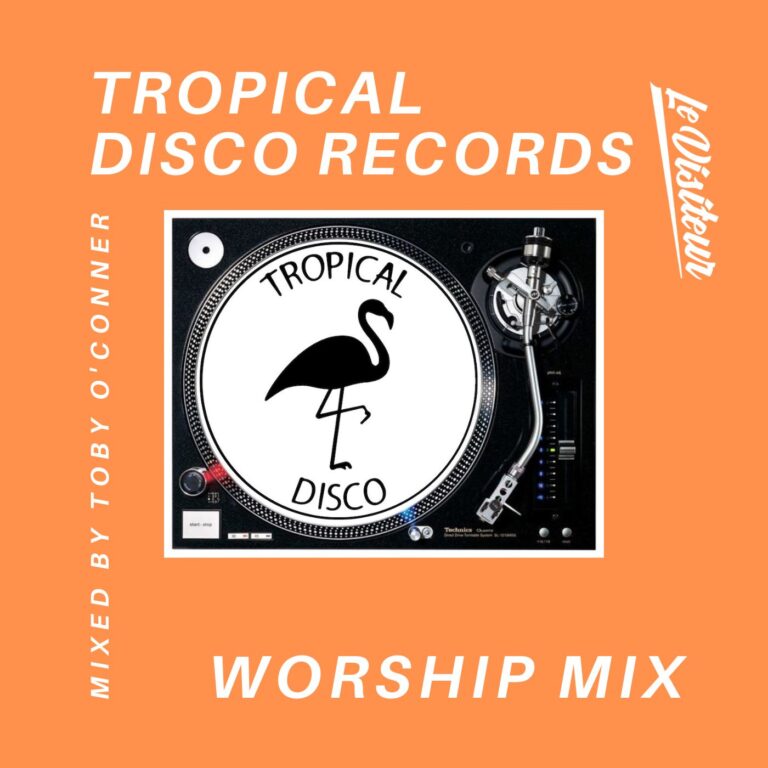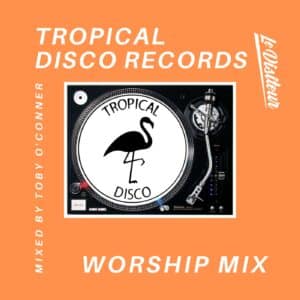 Which other artists DJ mixes do you find yourself coming back to time and again and do you have a favourite that you gravitate towards?
Moodena
A great selection of tasty tracks perfect for the car!
Christian Hocking
A good friend and fellow DJ – Christian always brings the 106bpm chuggers.
You have also founded your own record label Drippin' in Disco, what is the ethos behind that and what releases do you have in the pipeline?
Drippin' in Disco stands for everything and anything funky. The label is designed to help local and international producers get their music out there for consumption. With parties and an EP planned mid 2023, it is only just getting started.
What else can we expect from Toby O'Connor in the next 12 months?
I have absolutely no idea what the next 12 months hold musically. With my taste delving deeper into different genres, more blends will be made exploring different sounds. I'm looking forward to experimenting and creating new material!
2023 will be filled with gigs and festivals so catch the below to keep up to date on where I'll be! Thanks for having me.
For more info on Toby O'Connor and Tropical Disco Records check:
Toby O'Conner Facebook: https://www.facebook.com/tobyoconnormusic
Toby O'Conner Soundcloud: https://soundcloud.com/toby-oconnor
Drippin in Disco Soundcloud: https://soundcloud.com/drippin-in-disco
Toby O'Conner Instagram: https://www.instagram.com/tobyoconnor95/
Tropical Disco Facebook: https://www.facebook.com/TropicalDiscoRecords
Tropical Disco Soundcloud: https://soundcloud.com/tropicaldiscorecords
Tropical Disco Records Instagram: https://www.instagram.com/tropicaldiscorecords/
Tropical Disco Bandcamp: https://tropicaldiscorecords.bandcamp.com/
Tropical Disco Worship Mix – Mixed by Toby O'Connor – Tracklist
1. Cotton Club – Moodena
2. Cajun Moon – Ken@work
3. Feeeel's – CN Williams
4. Moving – Musta
5. One for Frida – Tung-Sol
6. Sunshine – Toby O'Connor
7. Cafe Cafe – Brothers in Arts
8. Do the Funky Chicken – Da Lukas
9. Cosmic Radiation – Toby O'Connor
10. Give it To Me Baby – Risk Assessment
11. Super Funk – Monsieur Van Pratt
12. Aungasana – Infradisco
13. Tortuga – Toby O'Connor
14. Roger Moore's Living Room – Roland & Brother Rich
Love this? Check out more on Tropical Disco Records HERE
Tags:
Toby O'Conner
,
Tropical Disco Records