Vox Poppin with Sulene Fleming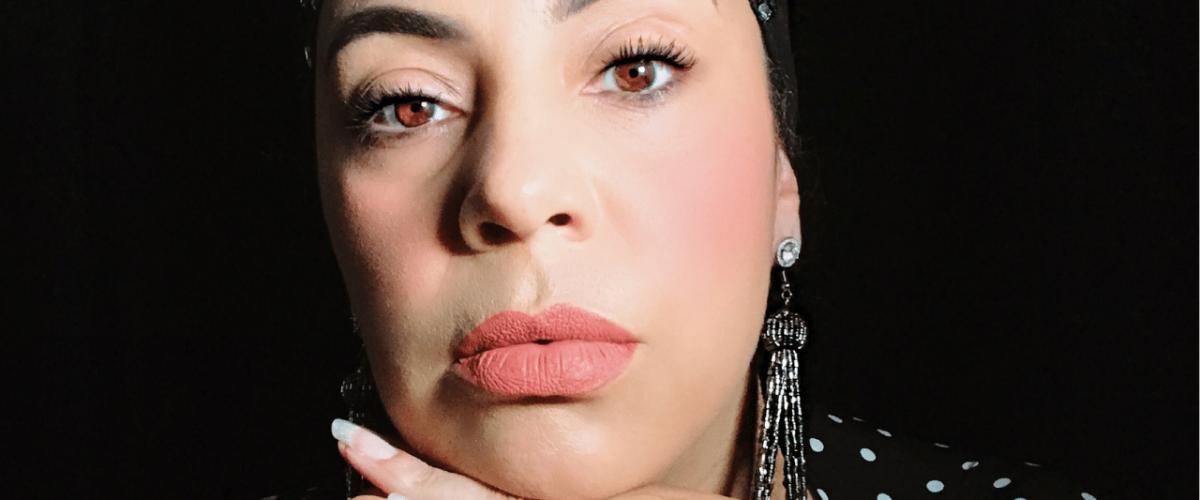 Vox Poppin with Sulene Fleming
Where singers and songwriters have their say…
Most of you probably know British soulful singer / songwriter Sulene Fleming for her work with famous Acid Jazz bands such as The Brand New Heavies, Incognito and Mother Earth, among others, and what an immensely colourful career she's had to date! Sulene has also been busy contributing to the house and disco scene of late with a string of brilliant releases, including her latest with Joe Ventura 'Shame' (Doug Gomez Remixes) being heavily supported by the likes of Louie Vega.
As we launch our new Vox Poppin interview series dedicated to singers and songwriters, who better to talk to first than Sulene as she shares some wonderful stories about her career, along with some precious pearls of wisdom.
Hi Sulene,
many thanks for talking to us today 🙂
When did you first start singing and songwriting and when did you realise you wanted to do it professionally?
I started singing from a very early age, I just loved the sound of music and how it made me feel. I knew all the lyrics to all the songs that I played and used to cut lyrics out of magazines and stick them to my wall. Eventually I had walls full of them and was forever singing and dancing in my bedroom mirror with a brush at the top of my voice haha. I was subjected to all kinds of different music across the board such as Lovers Rock, Reggae, Funk and Soul, Disco and RNB, Folk, Pop and lots more. I didn't get this feeling from anything else so I knew my path would lead me to create music in some way. Who did you listen to growing up and who are your biggest musical influences?
My mother and father enjoyed music in the house, but it was mainly my mother who constantly had the record player on, her musical taste was very diverse which meant I got the opportunity to listen to multiple artists and genres like George Benson, Kool and The Gang, Tina Turner,  Chaka Khan, Bob Dylan, The Drifters, Four Tops, Four Seasons, The Kinks, The Everly Brothers, Michael Jackson, Barry White, Marvin Gaye and so many more. I had endless types of music singing through the walls on most days so my influences were immensely diverse.
I also had a kind of Karaoke machine which was given to me, it was a heavy cumbersome thing where the speaker covered the whole of one side and on top it had the buttons which any tape deck would have had with a radio built in with the longest aerial haha. Man, this speaker was my life, I stayed up every night tuning into loads of different new and exciting radio stations like PCR radio, which was epic for me back then, I got to hear music that I would never have got to hear and always had tapes at the ready to press record! 
What was your first release and how have you grown since then? 
My first "official " release was when I was 15 years old, I was in a pop/dance band called Tropicana, I was the youngest member. We released a two single EP with cover versions of 'Saturday Night' by Whigfield and an obscure song called 'Reggae Merry Christmas', it came out on vinyl and CD and apparently got into the charts if I recall correctly. It was a great experience at the time and I just went along with the whole thing, it was fun for a couple of years doing PA's and spending time in some of my first ever studios. Anyway, we got ripped off with a cover song that we had sent to a label and after that the band dwindled and fell apart, but by that time I was trying to do more of a solo thing.
I think I have grown in many different ways, from being a teenager and wanting to be in the music world I knew nothing about how the industry worked at all, I just knew I wanted to sing. I think that taking charge of what I want has definitely made things easier for me over the years, but that comes with understanding what you are wanting to get out of something and not being afraid of standing up for yourself.
How do you typically go about writing a new song and what inspires you?
I think that over time you just develop your own way of writing and movement within a song. Melody is very important to me and I try to always write something catchy and hope it comes across in the intended way. I tend to write lyrics and melody on my own, so I am very used to my own method in the way that I get something together. There is a lot of great music out there and I am influenced daily from the new and the old school. Also when I get a track sent to me that contorts my face and makes my head nod and foot tap, I can get to work! 
You've worked with big name Acid Jazz, Soul and Funk bands over the years, including Incognito, The Brand New Heavies, Mother Earth and The Fantastics, to name just a few. What was it like being part of some of the biggest bands of their genre? 
I have been blessed to have worked with these bands, the music I sang was the music that wowed me in my bedroom when I was younger. Incognito were definitely a big influence, I remember catching the middle of Spell Bound and Speechless on a radio station and waiting to hear what the song and artist was, but the DJ never mentioned them. So I was left hanging for quite a while before I found out who they were. I loved my record player/tape deck and breaking out the tapes and discovering these amazing arrangements voices  And the melodies just floored me. So yeah, pretty cool.  
You've been making a lot of waves on the Soulful House scene recently with collaborative releases including 'Come To Me Again' with Stoim and 'Shame' with Joe Ventura. Is House music something you're going to be doing a lot more of in the future?
Ah that's good to hear! So from the age of 14 I have been a big fan of House, I have my brother to thank for this. I tell this story a lot as it's very poignant to me. When I first heard songs like 'Playing with Knives' Bizarre Inc, 'Strings Of Life' by Rhythim Is Rhythim, 'Pacific State' by 808 State, 'Good Life' by Inner City, 'A Deeper Love' Clivilles & Cole, 'Sweet Harmony' by Liquid and so so many more, they all just blew my mind. I wasn't used to hearing these types of sounds and I fell in love. My bro couldn't hide his tapes far enough away from me as I would find them, haha. Whilst he was out, I would copy the tapes and listen to them more than any other. I was too young to go raving at the time, but I felt this period of songs deeply and I still do to this day. We have a special bond with this era of House and I don't know if I would have this influence without my bro, I would have found it much later. So the answer is yes! 
You have toured extensively, what's your favourite own live performance memory?
Wow this is a toughy, there's been so many shows that I think it changes over time. So at this moment in time, as I am thinking as my brain is now hurting "haha",
I had a show in Guatemala around 2013 and I just loved the place, it was streaming with culture, colour and realness. I looked out into the crowd and felt a form of euphoria, it felt that everyone at that moment was floating on the same plane and was totally into it, I was singing Great Gig In The Sky. I'm sure If I get asked this question again my answer may change, haha!
Have you got any special rituals when you perform live?
No, not really, apart from I do like a glass of white. 😉
Which part of music do you enjoy the most, writing, recording or touring?
Definitely recording. After spending time crafting a melody, lyrics and top line, I love to set up and start singing. It's only until I can be behind the mic that I can truly realise what I've created, at this point things can go just as planned or take me elsewhere which can be quite exciting. I also love songwriting for other artists, I have written soulful house tracks for some wonderful artists, Pete Simpson, Tracy Hamlin, Imaani and Vanessa Haynes and the songs have gone on to be released on my co owned label, Future Spin Records. I'm definitely looking forward to writing more songs for other singers, It's such a great feeling hearing your song sung by someone else who brings their own unique talent, then the magic happens. 
What's your own personal favourite release to date and why?
Ooooo, ermmm, errrr, that's a bit difficult! If I had to choose it would probably have to be 'Turn This Thing Around' with The New Mastersounds, because of its significance. When I answered 'what was your first release' and I said It was when I was 15, although correct 'Turn This Thing Around' was my first official vinyl cut, which I had written the lyrics and melody to. Being a new artist coming into the music industry and starting to know more about what kind of vocal I wanted to put across, I felt that I had found my voice and sound on that session with Keb Darge and the guys, a definite fave and a very very cool band.
It's often said that featured singers and songwriters don't get enough credit for their musical input on releases, what are your thoughts on this and what needs to change for the better, if anything?
I totally agree. Singers are just as important as the producer. For instance I write 95% of my melodies and lyrics, which is a big thing, its not a nothing, if it was it wouldn't be used right? Naming no specific names, I heard a song a couple of years and OMG that voice, I Shazammed it and the producer/writer came up, but not the vocalist and I had to trawl the internet to find out who's this angel voice was. You would think it would be standard that the singer is mentioned and unfortunately when the song gets embedded into the release system and they don't mention the singer, the singer doesn't get the props for it which means their profiles don't get raised in the same way. Especially with a platform like Spotify. If you're not included as an artist and just "appears on", it doesn't have the same value. You can obviously stress this via social media, but it's not the same If you are not in the credits. I have had this way too many times, egos can play a big part in this unfortunately. 
Come on, it's time! Value singers and what they bring to the table, build everyone's profile involved and grow together! 
Having worked in the music industry for over 20 years, you've seen a lot of changes, what's your secret to sustaining a long career as a singer / songwriter?
ARGHH what!? haha. I got a lot of things twisted in my career and I don't mind saying, I learned the hard way with one thing and another. You're ready to be you when you are able to be you with little compromise and I feel that now I can be the artist I have always wanted to be without outside influence and misguidance.
I guess I just stuck with it and had faith in myself and what I could achieve. It can be a very tough industry, but if the passion for it is there and you can see a future in music you, just get there eventually, wherever your 'there' is… or you don't. 
Have you any pearls of wisdom for up and coming vocalists? 
Yeah, don't sell yourself short, but also try to understand other people's situation. If there is something you really want to do and you are happy with the terms as they are as theres no move on them, then just do it, if you are not and you feel it will haunt you later, DO NOT. For example, the fear of missing out, go with your gut instinct, yeah it may be wrong occasionally, but could serve you well later down the line.
Have you any plans for a new solo album?
I don't have any plans in the near future, but possibly next year, I'll see…
If you were to cover a song what would it be and why?
I have actually covered a song recently with a producer/writer friend of mine, I cant say what it is, but It's definitely different and I hope the vibe comes across as intended, I think its going to be a good un. It will be out later in the year or early next year.
What's next for Sulene Fleming? 
I'm loving writing and recording everything that I am involved in at the moment, so I am going to continue doing what I love to do. I have been pretty lucky to have worked with some top people.
Joe Ventura Ft. Sulene Fleming 'Shame' (Doug Gomez Remixes) is out now on BIG Speaker Music.
https://www.traxsource.com/title/1658761/shame-doug-gomez-remixes
For more info please check:
Sulene Fleming Facebook: https://www.facebook.com/sulenefleming
Sulene Fleming Soundcloud: https://soundcloud.com/user2351965
Sulene Fleming Instagram: https://www.instagram.com/sulenefleming/
Sulene Fleming Twitter: https://twitter.com/sulenefleming
Big Speaker Music Facebook: https://www.facebook.com/bigspeakermusic
Tags:
Sulene Fleming
,
Vox Poppin