Welcome to the Hideaway | March 2021 – Where Are The Women?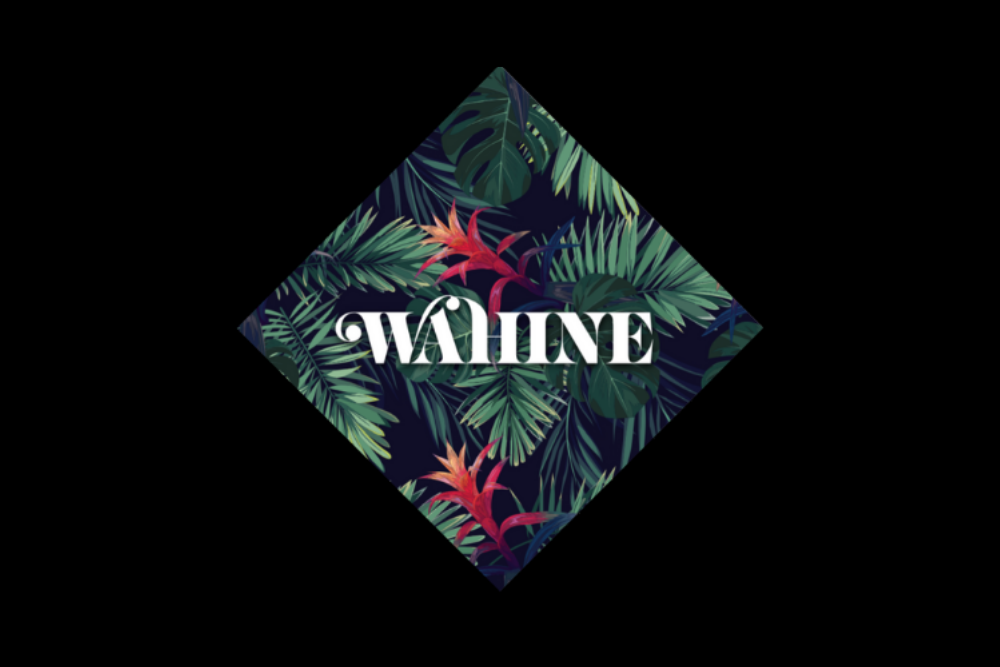 Welcome to the Hideaway | March 2021 – Where Are The Women?
Like everyone else, I cannot wait to get back to the dance floor. I dream about it constantly. Every time I play Melgado & Mena's "Ave'w Lanmou" I have visions of swaying palms and smiling faces sweating on a sandy beach somewhere in the world (anywhere but here). Then the darkness of night creeps in when Vagabundo Club Social's "Angayusa" (Jkriv Discumbia Mix) evokes the strange aroma of smoke machines. The dancefloor in my mind throbbing in ecstatic unison beneath disco's north star. I can see it all so vividly. It's hard not to become impatient for those moments to return in reality.
As we entered the new year, I was feeling hopeful that gigs and international travel might resume in 2021. Two days in, my friend messaged me from Portugal to remind me that the world could be reopening soon and asked, "Are you mentally prepared for that?" Just a few hours later, my husband asked me the exact same question. Clearly, the universe was trying to sell me something. 
Later that day, I came across an article titled, "'Where Are The Women?': Uncovering The Lost Works Of Female Renaissance Artists" about the few female artists from centuries past who have mostly faded into oblivion due to the many limitations on their existence—not being granted citizenship, being barred from producing art as a profession, or not being allowed to study anatomy because it was deemed inappropriate by the social mores of the time. I'm glad we've marched forward on women's rights since the Renaissance period (and the fight continues), but it was really that first question that stuck in my mind. It has been haunting me ever since: Where are the women?
Since I returned to DJing just over two years ago, I've been heads-down churning out weekly mixes for various radio shows, writing these guest blog posts, and live-streaming. I'm extremely fortunate to have had so many opportunities to get my name out there and put down mixes alongside top talent, despite the global lockdown. The new year marked the first opportunity that I've had to lift my head and take a look around at the landscape. To my dismay, little has changed since I first started this musical journey back in 2004. Women are still in the minority when it comes to DJing and production. When I see female DJs pop up on Instagram, they're almost exclusively techno and EDM DJs with a smattering of house DJs, and even fewer of us in the disco space.
When asked if I was "prepared," I think the guys were referring to my mental fitness, performance anxiety, the realities of life on the road, negotiating fees, late nights, etc. I spent about 30 minutes considering those factors before becoming a bit obsessed with the other question that loomed large in my mind. The fact that I recorded 9 guest mixes last year and that I can only think of 3 or fewer women who have been guests on these same shows, brought it all into sharp focus. Out of the 30 hours of mixes I recorded in the last 2 years, I can only recall ONE track that was co-produced by a female producer (Cuz Electric – Megan Jones and Rich Hall). I felt ashamed. Was I perpetuating what appeared to be going on around me by sidelining my female counterparts? I needed to check my point of view against the rest of the world.
A quick Google search resulted in this startling statistic: Less than 3% of music producers are women.
I was momentarily relieved that I hadn't been somehow playing into the patriarchal system that often pits sister against sister. Still, I realised that I wasn't doing as much as I could to be supportive of my fellow female artists. So I began the hunt for my sisters in disco and house in earnest. I got mad and frustrated for a second, and then I got curious and the answers started to come. 
I met 2 female DJs right off the bat through my friend who had organised a female DJ mastermind to support our aspirations in the electronic music scene. Before the meeting, I fully expected them to be techno DJs because that seems to be one of the few genres where women are represented in slightly larger numbers. But to my delight, they're both on the disco/house/jazz/funk/world tip, with each of us leaning in different directions.These are women you need to be following.
Shady Lady (Sydney, Australia / Amsterdam, Netherlands)
Originally hailing from Sydney, Shady Lady currently resides in Amsterdam and is a relative newcomer, but is already demonstrating impressive prowess as a selector with a distinct sound and tight mixing. Not to mention the fact that she is known to DJ while teaching fitness classes. She writes a column for Steppin' Into Tomorrow called "Steppin Into The Screen," where she reviews music-related films. Shady Lady also has a delightfully entertaining Instagram that documents the unique space she has carved out for herself in the cross-section of music, theatre and fitness. Should you be looking to up your photo game in the post-Covid era, she is also taking photography styling clients. Gents, it is time to venture beyond the record-label-tee-with-street-art-background. Just sayin'.
Follow Shady Lady:
Facebook: https://www.facebook.com/shadyladybeclevy
Soundcloud: https://soundcloud.com/shady_lady_dj
Instagram: https://www.instagram.com/shadylady_bec
Rebecca Vasmant (Glasgow, Scotland)
If you are not yet familiar with this name, take note: you will be hearing a lot more from this young woman very soon. Ms. Vasmant is blowing up as we speak: Worldwide FM radio host, label owner, Sub Club resident, respected champion of the Scottish jazz scene, and musical consultant to various festivals and organisations. Her first full album is forthcoming in association with one of Germany's foremost indie labels, plus more in the works. Her sophomore vinyl release in collaboration with Bristol's Dundundun just sold out in short order on Bandcamp.
You can grab it here. 
(Think: Erykah Badu meets Dorothy Ashby harping with Afro House vibes). 
Follow Rebecca Vasmant:
Facebook: https://www.facebook.com/rebeccaVasmant.music
Soundcloud: https://soundcloud.com/rebecca_vasmant
Instagram: https://www.instagram.com/rebeccavasmant
Buoyed by the big things my sisters were up to in the scene, I stayed curious and kept digging. I followed rabbit holes on Instagram and SoundCloud in search of my sonic sisters. I joined female:pressure, which is a transnational network of womxn and non-binary artists in electronic music and digital arts with the aim of ensuring that we are recognized in electronic music, regardless of our numbers. I also joined Womxn's Producer Group, (a safe(r) space for womxn and non-binary people who are interested in music and production) to support my own endeavors in learning Ableton. Then, I took the Keychange pledge as an event organizer. Keychange is an EU-based organisation focused on achieving better gender balance and inclusivity for gender minorities on stage and behind the scenes. 
To get a sense of the imbalance, here are some of the results from the FACTS Survey 2020, conducted annually by female:pressure, which quantifies the gender distribution of artists performing at electronic music festivals worldwide. Read the full report here.
Gender proportions of acts by country [2012 to 2019 and 2017 to 2019]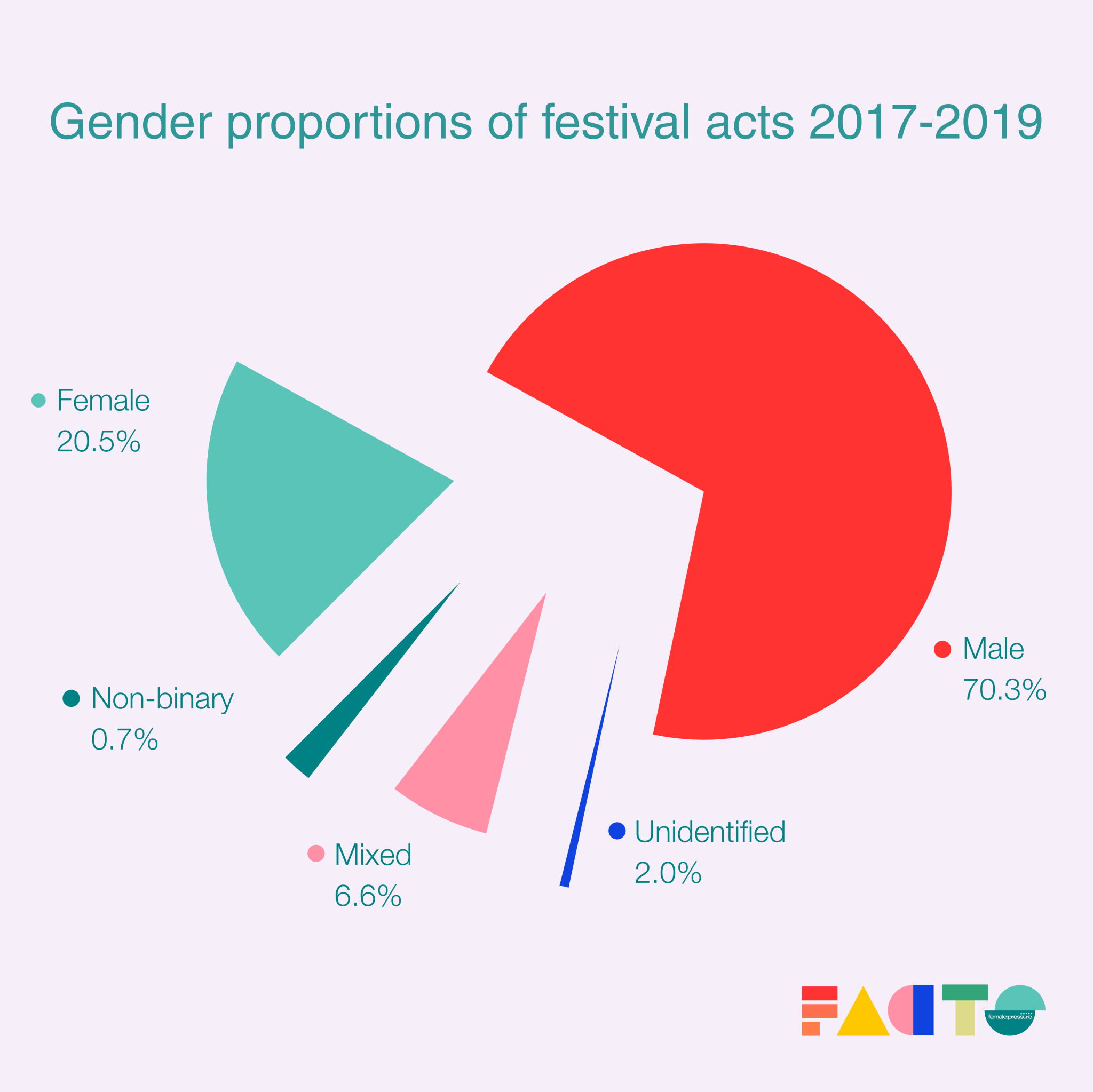 Apparently, Sweden is where it's at when it comes to getting close to reaching equal gender representation. The rest of us have A LOT of work to do!
Where to start
Keychange provides guidance for individuals and organizations who are in support of a better future for underrepresented talent, whether that be acting as a role model, fostering accountability with organizations, booking and advocating for talent, or being a participant.
TO DO: Take action for change and be part of the Keychange movement.
Going beyond the typical names we're all used to seeing on repeat, here are some of the womxn DJs and producers I found whose sounds resonated with me, including talent from my own local scene here in Atlanta:
Sisters in Sound Playlist: https://soundcloud.com/wahinedj/sets/sisters-in-sound
Likes and reposts are appreciated to help bring these talented women more exposure. I will continue updating this playlist as I discover more talent.
Lastly, in an effort to do my part, I've invited several of these DJ's to be my guests on future episodes of Spin City! Follow us for updates:
Follow Spin City:
Facebook: facebook.com/GozSpinCity
Soundcloud: https://soundcloud.com/imperial-leather
Instagram: https://www.instagram.com/spincity_goz
Twitter: https://twitter.com/Gozzdo
"We're on the crest of a big wave. We're not trying to take a space that men occupied and we don't want to be men. We actually have our own voice."
—Suzanne Ciani, Electronic Music Pioneer
Underplayed The Film: Underplayed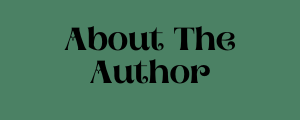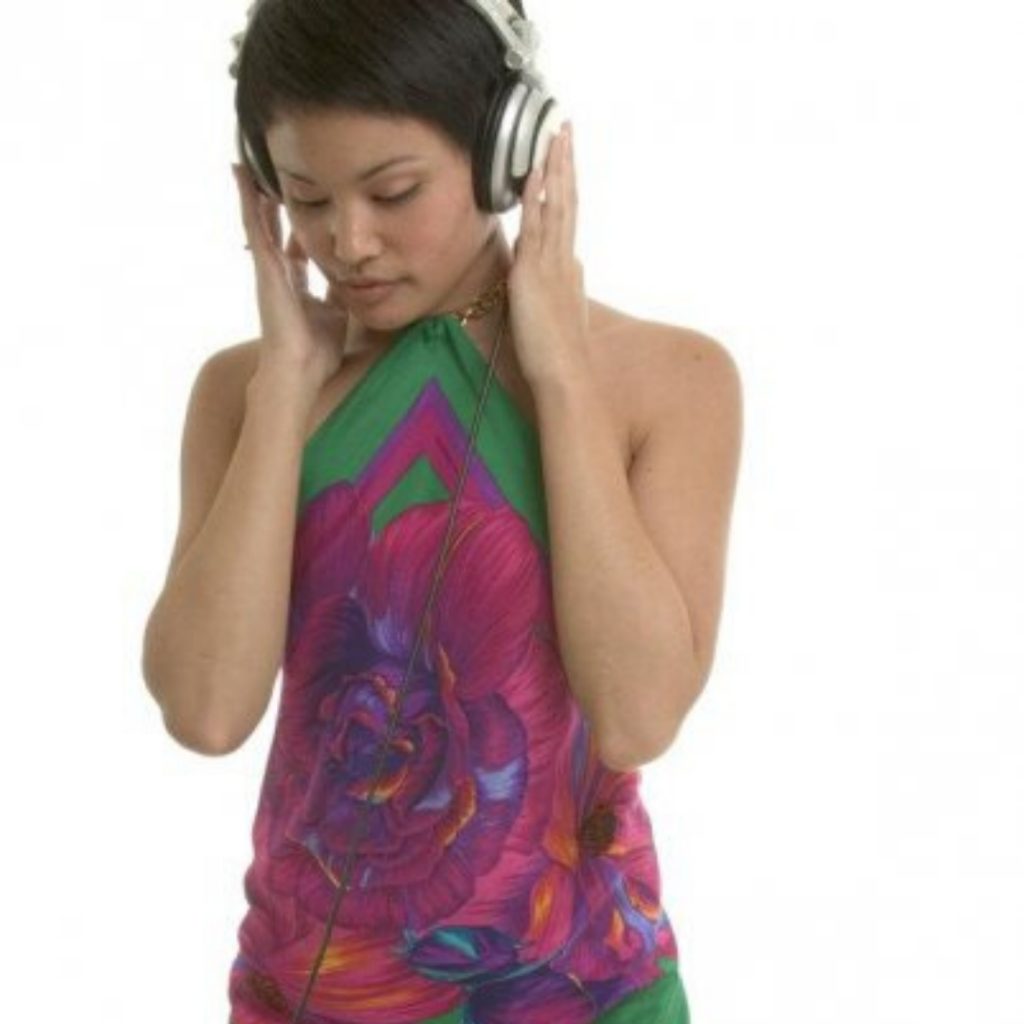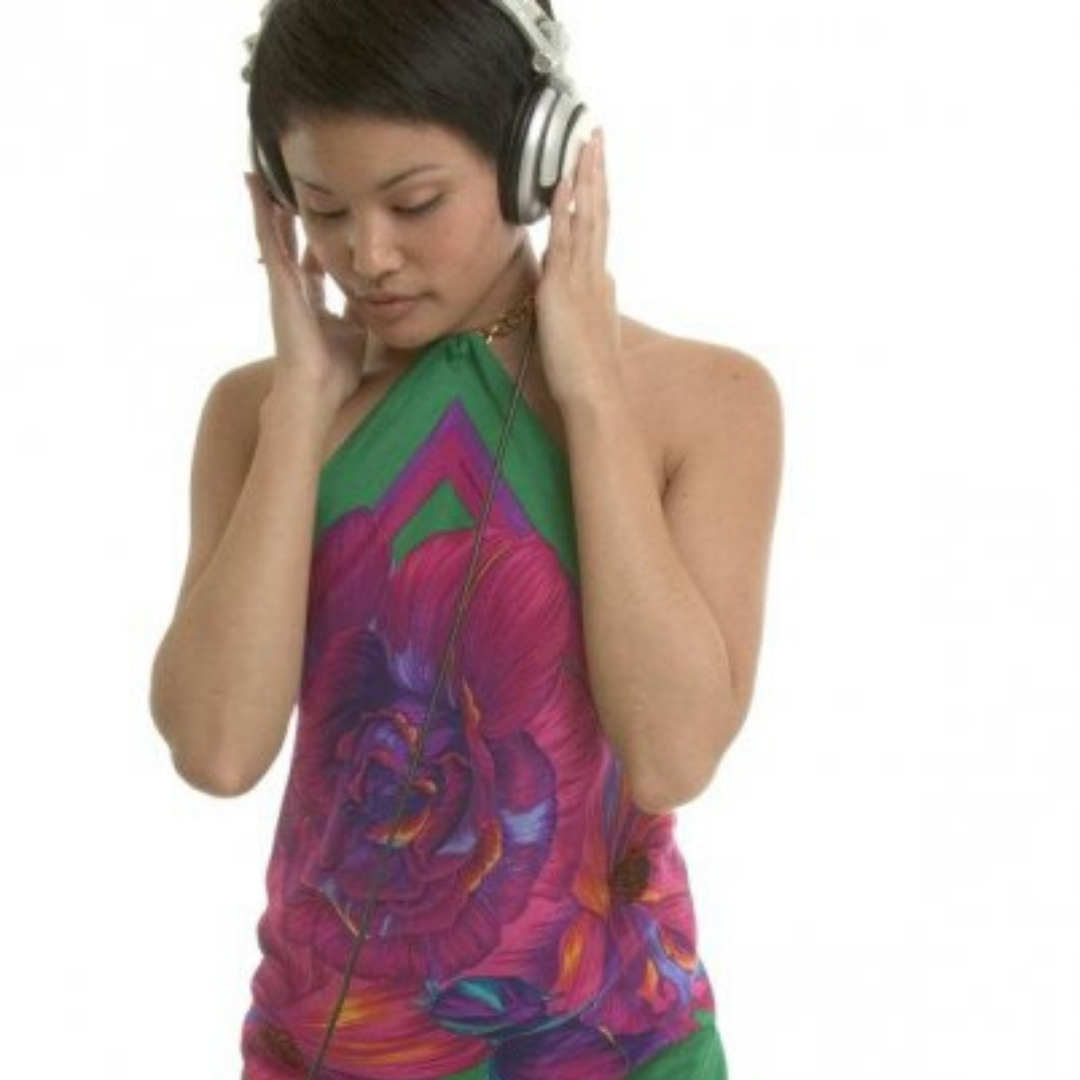 Wahine has been a breath of fresh air on the disco scene over the last couple of years. With unbridled energy and passion and a bountiful knowledge about the genre her mixes have kept regularly kept us entertained. We're not the only ones as her listening numbers are hugely impressive. Wahine is also a resident on the hugely rated Spin City radio. You can also catch her streaming via twitch.
For more info on Wahine check: 
Facebook: https://www.facebook.com/wahinedj/
Instagram: https://www.instagram.com/wahine_dj/
Soundcloud: https://soundcloud.com/wahinedj
Twitch: https://www.twitch.tv/wahine_dj
Twitter: https://twitter.com/wahine_dj
Tags:
Lovedancing
,
Melgado & Mena
,
Midnight Riot
,
Vagabundo Club Social