LV Disco Selectors 21 – The Owl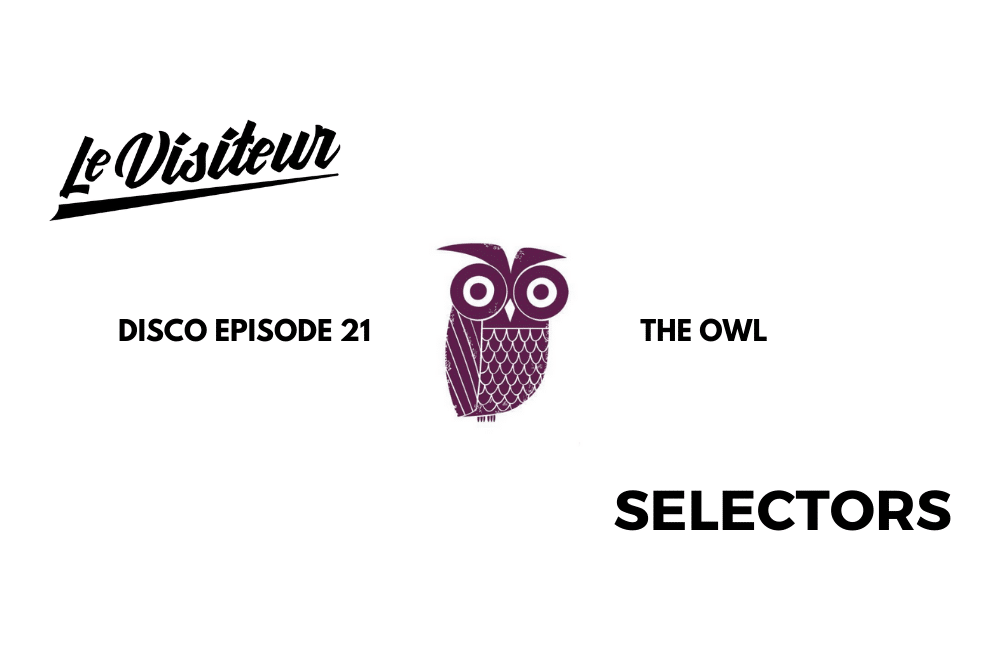 LV Disco Selectors 21 – The Owl
Like what you hear? To help support LV Online buy us a coffee via Ko-FI. Click HERE
The Owl has been a turning heads for several years now with his deep and groove fuelled edits, remixes, bootlegs and originals. Crafting tracks which are packed full of funk he's a favourite with Craig Charles and heavily supported by his peers and for very good reason. His tracks have got that dancefloor class aplenty.
His latest release see's him step up his game yet again with a full LP which is already being lauded as a genre classic. We premiered The Music from the album a few days ago, which you can check above, and review it HERE.
We are big fans here at LV HQ and have an interview incoming in a couple of days. In the meantime The Owl has laid down a mix packed funk, disco and house for us, just the way we like it. We also spoke to him and he gave us a fascinating insight into the mix and some of his favourite selectors which you can check below.
If this one gets your dancefloor moving please give it a share over on soundcloud. You can grab the tracklist at the bottom of this interview.
Q1: What can you tell us about the theme of the mix you have done for us and what are some of the key tracks for you?
I am involved in every track on the mix. A few are original tracks, some are reworks and a couple are straight up 'bootlegs' where I have chopped up a track and just added vocals.
I have included 3 works from my deep house moniker Freak D. I think my favourite track on the mix is actually the remake of DJ Rolando's Knights of the Jaguar. My second favourite is probably the final track on the mix The Truth. I wanted to find a great synth hook and trawled for hours through Italo disco tracks to find what I was looking for. I wrote the drums in the style of an epic nu-disco/classic house crossover, and then I found the right acapella to top off a great crossover track.
Q2: How does the style of mix here compare to how you would approach a live DJ set?
It's almost like two different mixes really. The first half being a typical sounding modern funky disco set. The second half a bit more like a chunky house set. But it's not as deep as I would play a conventional Deep house set.
With this in mind I honestly can say I have been at clubs and events where this set has been a reality in its style. Which I think is great.
Q3: Which other artists DJ mixes do you find yourself coming back to time and again and do you have a favourite that you gravitate towards?
I have to say that over the past few years I have had the pleasure of working and touring alongside Late Nite Tuff Guy. He is without a doubt in the top 5 best DJs I have watched. Not many people know he was producing techno in the 90s. He is a DJ that can comfortably play over 4 genres in a 3 hour set and make it feel perfect.
Another DJ that I loved watching while I was living over in Australia is Simon Caldwell. Like Cam (LNTG), Simon is a genius of playing funk, disco through to techno in a set. I admire DJ's who can do this with an apparent ease (Laurent Garnier is another one)
Late Nite Tuff Guy:
This is a great example of an energetic disco set. Not straying far from original disco.
Simon Caldwell
This is just Simon doing what he does on an amazing and creative warm up tip. Beautiful and groovy.
For more info please check:
The Owl Facebook: https://www.facebook.com/owledits
The Owl Soundcloud: https://soundcloud.com/owl_the
The Owl Instagram: https://www.instagram.com/theowl__freakd/
Cardiology Facebook: https://www.facebook.com/cardiologyrecords
Cardiology Soundcloud: https://soundcloud.com/user-671149379
Cardiology Instagram: https://www.instagram.com/cardiology_records
LV Disco Selectors 21 – The Owl – Tracklist
(All tracks either original or reworks by 'The Owl' or alias 'Freak D')
1. The Owl – Got to dance
2. The Owl – Sly lovin
3. Brick (The Owl rework)
4. The Owl – Shake
5. Geraldine Hunt – Fake the feelin (The Owl Rework)
6. The Owl – Knuckles
7. Owl Bootleg track – (turn me on)
8. Owl Bootleg track – (stand up)
9. Asha – JJ Tribute (Freak D rework)
10. Get up n dance (Freak D remix)
11. Rolando – Jaguar (Freak D remix)
12. The Owl – Fameless
13. The Owl – The truth
Tags:
disco
,
Freak D
,
Late Nite Tuff Guy
,
Simon Caldwell
,
The Owl