Yam Who? – Disco Juice – December 2021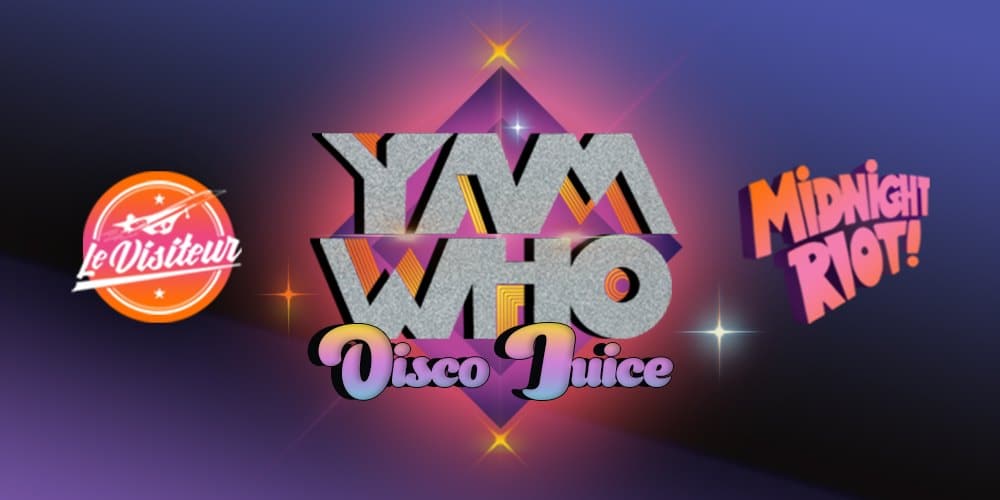 Yam Who? – Disco Juice – December 2021
Like what you hear? To help support LV Online buy us a coffee via Ko-FI. Click HERE
It's been a stellar year for Yam Who? and his label Midnight Riot clocking up 9 Genre No.1's, 70 Top 10's and 384 Top 100 tracks on Traxsource between them, never mind all the other platforms out there where they have also dominated. Closing the year out nicely Midnight Riot have just released their best of 2021 compilation aptly titled "The Finest 2021′ which you can check on Traxsource HERE. Tying up some of their finest releases in one glitter soaked package you can expect chart shakers from Mark Brickman, Platinum City, Danny Kane, Mannix, Phonk D and many more of the hottest artists who have graced Midnight Riot this year.
The first of the month is upon us and that only means one thing round at LV towers and that's Yam Who? offering up his latest jug of Disco Juice. so without further ado I'll hand you over as he picks his essential 9 Disco for December which will be doing the damage throughout the festives and well into 2022.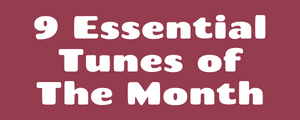 Jungle – Keep Moving (Dave Lee Remix)
Caiola Records
He's only gone & left his best til last! Yes Dave Lee brings his clean production to Jungle's 'Keep Moving'. It's a masterclass disco tinged rework that will erupt throughout the clubs over this winter. With a stripped back remix 'Keep Moving' is archetypal of Dave's timeless releases over the last 30 years. A restrained drumbeat brings the legitimate live feel, with echoing lasers that cascade between sections while he teases in strings stabs and backing vocals. Edging in layer by layer with this perfect party-tool, synth licks enter before breaking away for a euphoric chorus of exposed vocals and emphasis on the luscious strings swells, that will guarantee late night madness!
Jungle Facebook: https://www.facebook.com/jungle4eva
Jungle Instagram: https://www.instagram.com/jungle4eva
Jungle Twitter: https://twitter.com/jungle4eva
Dave Lee Facebook: https://www.facebook.com/daveleezr
Dave Lee Instagram: https://www.instagram.com/davelee.zr/
Dave Lee Twitter: https://twitter.com/daveleezr
Various Artists – Italo Funk Volume 2
Soul Clap
Following the success of the first volume in 2019, Italo Funk curators, Eli Soul Clap and Lele Sacchi have since been hard at work compiling the much anticipated second volume dedicated to Italian cultural icon, Claudio Coccoluto who we sadly lost earlier this year.
It's another trip through Italy, from 'Venaria', a little village just outside of Turin where Stump Valley offer a blissful taste of the regions deep house flavours. To Puglia, where Rollover DJs present 'Buonasera', a slow building, bucolic jam. Rocco Universal's 'Somewhere Else' tips it's hat to Detroit, but of course with a healthy touch of 80s Italo. DJ Rocca sweeps us away to Reggio Emilia and serenades us with his jazz flute on 'Don't Be Worried' only to join us again under his collaborative project with Capofortuna as Roccacapofortuna on the peak time bomb 'Potage'. Capofortuna; the duo of DJ Rame & Funk Rimini, delivers festival bound heat, while Funk Rimini takes us on a vivacious visit that balmy coast of the Adriatic Sea. Lele Sacchi & Brioski pick us up and drops us in Milano for a taste of both the old, and nu-school combined.
Soul Clap Records Facebook: https://www.facebook.com/soulclaprecs/
Soul Clap Records Instagram: https://www.instagram.com/soulclaprecords_/
Soul Clap Records Twitter: https://twitter.com/soulclaprecs
Stoim Feat Sulene Fleming – Give It Up (Opolopo Mixes)
Groove Culture
With 'Give It Up' Stoim the Canadian based Greek producer again enlists vocalist Sulene Fleming for his latest track on the prolific Italian label Groove Culture. Swedish Soulful House legend Opolopo steps up to deliver another masterclass remix that will no doubt see heavy DJ rotation from jockeys right across the board and beyond. Sulene vocals are huge with a soaring delivery backed by Opolopo's trademark boogie B-line, huge synth licks, jazzy chords and a beat that's as infectious as they come.
Stoim Facebook: https://www.facebook.com/djstoim
Stoim Instagram: https://www.instagram.com/stoimenidis/
Sulene Fleming Facebook: https://www.facebook.com/sulenefleming
Sulene Fleming Instagram: https://www.instagram.com/sulenefleming/
Sulene Fleming Twitter: https://twitter.com/sulenefleming
Opolopo Facebook: www.facebook.com/opoloposweden
Opolopo Instagram: www.instagram.com/opoloposweden
Opolopo Twitter: https://twitter.com/opoloposweden
Groove Culture Facebook: https://www.facebook.com/grooveculturemusic
Groove Culture Instagram: https://www.instagram.com/grooveculturem/
Groove Culture Twitter: https://twitter.com/grooveculturem
Glitterbox Jams – Various
Glitterbox Records
Consisting of four glorious disco remixes, Glitterbox Jams return with another red-hot delivery of dancefloor gems, ready to become an essential package for all discerning selectors. Kicking off with Late Nite Tuff Guy and his remix of the Glitterbox anthem 'When Love Breaks Down' by The Shapeshifters and his regular vocal collaborator Teni Tinks. Up next, Dr Packer reveals the first of two remixes, taking on D.C. LaRue's 1976 classic 'Cathedrals'. Marshall Jefferson's club-ready version of Dimitri From Paris x Fiorious 'Music Saved My Life' comes next, before Dr Packer closes out with another D.C. LaRue remix, taking on another slice of 70s heat on 'Hot Jungle Drums And VooDoo Rhythm'.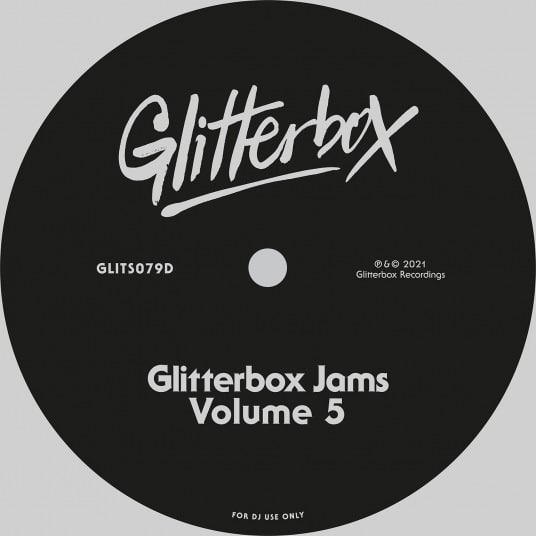 Glitterbox Facebook: https://www.facebook.com/glitterboxibiza
Glitterbox Instagram: https://www.instagram.com/glitterboxibiza/
Glitterbox Twitter: https://twitter.com/Glitterbox
Junktion – Just A Disco Thing
Outplay
Conceived in 2012, Dutch imprint Outplay created by Fouk duo Daniel Leseman & Junktion (Hans Peeman) as a platform for their own productions, focusing on the deeper side of house and disco. Hailing from the South of the Netherlands, Junktion is back with a late bang in 2021 with the first full Junktion release on Outplay since 2016 with four fresh cuts in the shape of the 'Tributes EP'. It's full amped up disco house treatments on 'Just A Disco Thing' and 'Real To Me' as stomping kicks and heavy bass merge together with lashings of disco goodness. On the flipside it's a more introspective aspect, where Junktion comes to light in the form of the understated funkiness of 'I Got Somebody', followed up by the delicious and dreamy melodies of title cut 'Tribute'.
Junktion Facebook: https://www.facebook.com/junktionmusic
Junktion Twitter: https://twitter.com/Junktionmusic
Outplay Facebook:  https://www.facebook.com/outplayrecords/
Outplay Instagram:  https://www.instagram.com/outplayrecords/
Outplay Twitter:  https://twitter.com/outplayrecords
Smoke Balls – Some Kind Of Magic
Midnight Riot
Italian duo Max Montorio & Massimo Anelli aka Smoke Balls are a production team with a shared love of all things house & disco from the classics right through to the 90s and the modern sound. After months of refining they are ready to release their second single 'Some Kind Of Magic' for London's Midnight Riot. Guaranteed this is hot stuff, 'Some Kind Of Magic' features live bass, guitar and saxophone and a glorious combination of male & female vocals all worked around a soulful filtered sample to devastating effect.
Smoke Balls Facebook: https://www.facebook.com/SmokeBalls
Smoke Balls Instagram: https://www.instagram.com/smokeballsmusic/
Midnight Riot Facebook: https://www.facebook.com/MidnightRiotRecords/
Midnight Riot Instagram: https://www.instagram.com/midnightriotrecords/
Midnight Riot Twitter: https://twitter.com/MidnightRiotRec
Ritmo Fantasia: Balearic Spanish Synth Pop Boogie & House (1982-1992)
Soundway
Proto 80's & 90's vibes from the worlds of electro, boogie, nu wave & pop is the name of the game here. Curated by the Berlin-based, Venezuelan-born DJ, producer and collector Trujillo 'Ritmo Fantasia' is packed with a comprehensive 21 track selection from obscure depths of the 80's & 90's underground Spanish electronic scene. This is an absolute must for diggers, heads and music lovers out there and another superb reissue by the Soundway label.
Soundway Facebook: https://www.facebook.com/SoundwayRecords
Soundway Instagram: https://www.instagram.com/soundwayrecords/
Soundway Twitter: https://twitter.com/soundway
Luiz Uchoa, Dudu Oliveira – What a Dream
Tropical Disco
London based label Tropical Disco have been utterly relentless this year with releases that have been championed by every DJ in the game. Closing the proceedings for December is 'What A Dream' by Luiz Uchoa & Dudu Oliveira. The Brazilian Sao Paulo based producers roll out the horn section & jazzy piano that will jam pack the dance floor. Bringing us the real Latin vibe and percussive energy it's another perfect voyage for the disco massive!
Luiz Uchoa Instagram: https://www.instagram.com/luizzuchoa/
Luiz Uchoa Twitter: https://twitter.com/djluizuchoa
Tropical Disco Facebook: https://www.facebook.com/TropicalDiscoRecords
Tropical Disco Records Instagram: https://www.instagram.com/tropicaldiscorecords/
Ready in Led – Nostaligenta
Horny City
Horny City is a disco label from Kiev, Ukraine. The label leader is singer and musician Olya Dibrova, otherwise known as Ready in LED. New release 'Nostaligenta' is a powerful Italo-disco banger in the spirit of Giorgio Moroder and Mr. Flagio, with three remixes on offer to support the release. Soft Crimes comes with an early evening vibe, a light disco funk version with a nod to Daft Punk's Random Access Memories. Italian producer Fabrizio Mammarella goes all out party with a dance floor killer mixed with acid and trance elements. Closing the EP is Miami-based producer Rigopolar and his dreamy remix that will work perfectly for the after party.
Ready In LED Facebook: https://www.facebook.com/readyinled
Ready In LED Instagram: https://www.instagram.com/readyinled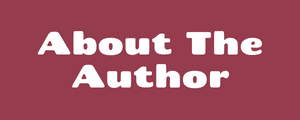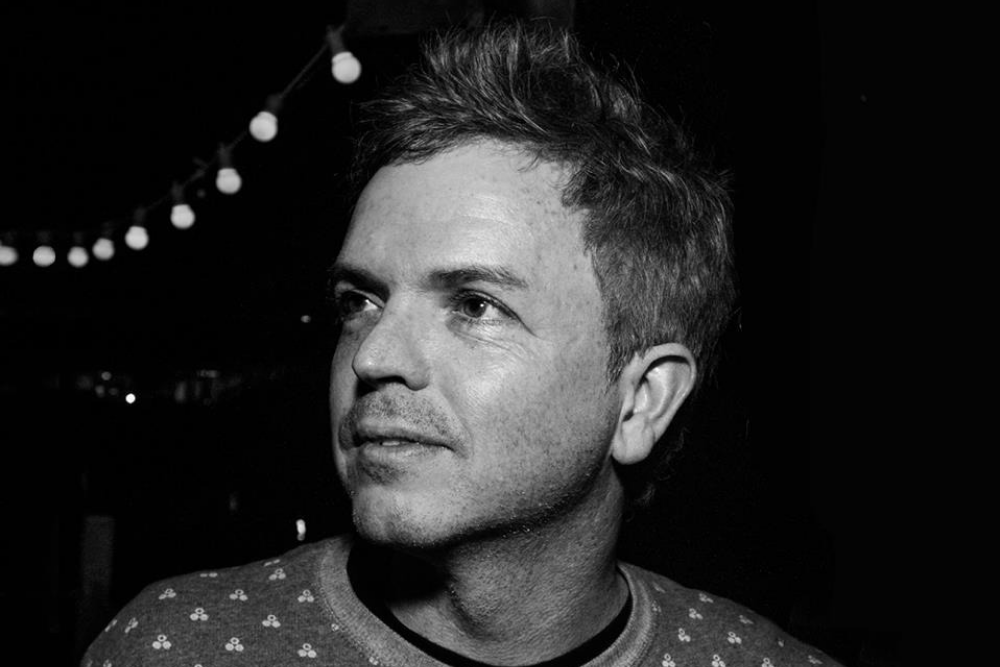 Yam Who?
Yam Who is a DJ, producer, label boss at Midnight Riot and ISM Records and one half of Glitterbox signed Qwestlife.
For more info please check:
Yam Who Facebook: https://www.facebook.com/YamWhoPage/
Yam Who Soundcloud: https://soundcloud.com/yam-who
Yam Who Instagram: https://www.instagram.com/yamwho/
Yam Who Twitter: https://twitter.com/yamwho
Tags:
Caiola
,
Dave Lee
,
Dudu Oliveira
,
glitterbox
,
Groove Culture
,
Horny City
,
Jungle
,
Junktion
,
Luiz Uchoa
,
michael Gray
,
Midnight Riot
,
opolopo
,
outplay
,
Ready in LED
,
Smoke Balls
,
soul clap
,
Stoim
,
Taka Boom
,
Tropical Disco Records
,
Z Records