Yam Who? – Disco Juice – October 2020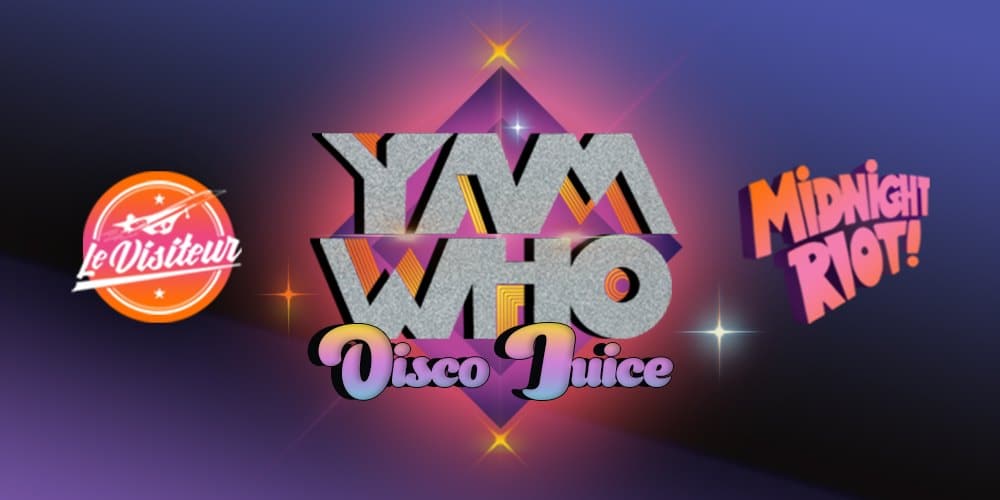 Yam Who? – Disco Juice – October 2020
Yam Who is an artist who really needs no introduction. As both a producer and DJ he is respected throughout the scene for both his talent and his incredible, never seems to sleep, work ethic. He is of course also behind the prolific and hugely influential Midnight Riot which is one of the stand out labels in the disco universe today as well as ISM Records which has been releasing dynamite music for more than a decade. Not content with all of the above Yam Who, along with French producer Thomas Arroyo, is also behind the brilliant Glitterbox signed Qwestlife who just released the excellent album Prophecy.
His brand new album, Yam Who? Remixes & Productions, Pt. 2, lands this week pulling together some of his finest remixes and productions from the last few years. It's well worth checking out: https://www.traxsource.com/title/1428045/yam-who-remixes-and-productions-pt-2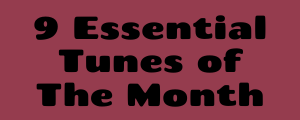 Horse Meat Disco – Love And Dancing
[Glitterbox Recordings]
For the last seven years, the HMD boys have been busy pootling away in the studio, creating their stunning Glitterbox debut 'Love and Dancing'. A sensational, elastic skirmish through the outer edges of disco to hands to the sky glamour and heads down boogie, it is the sound of now, nodding to the past while rollerblading into a brighter tomorrow. Guest vocalists include nu-disco queen Amy Douglas, Nile's original leading Sister, Kathy Sledge, Fiorious & Detroit's Dames Brown.
Grab it on pre-order on double pack pink vinyl from: https://defected.com/love-and-dancing.html
Horse Meat Disco Facebook: https://www.facebook.com/horsemeatdisco/
Glitterbox Facebook: https://www.facebook.com/glitterboxibiza/
Ayala – The Disco Tapes
[Groove Culture]
Groove Culture have been systematically garnering worldwide DJ support from DJ's such as: Todd Terry, Tony Humphries & Dimitri From Paris and it's totally down to their relentless pursuit of soulful perfection. Their current release is 'The Disco Tapes' by Ayala. There is a parallel world, far away. There must be. A place of peaceful vibes, happiness and music. It's the primal source of Ayala's creations, where ethnic atmospheres meet jazz, disco and a pure 4/4 beat.
Groove Culture Facebook: https://www.facebook.com/grooveculturemusic/
Various – A&R Edits Revisited
[A&R]
A&R Edits Revisited is a new series of 12" EPs from Greg Wilson's vinyl-only label, featuring Henry Greenwood's rework of Neneh Cherry's classic Buffalo Dance; Derek Kaye's reinterpretation of The Player's Association's disco stomper Turn The Music Up; Peza's driving update on The Blackbyrds' slice of sunshine, Walking In Rhythm; and Sophie Lloyd's revision of Herb Alpert's much-sampled groove, Rise. A&R Edits hopes to bring some light to the darkness of modern times and now to inspire a new generation of music lovers.
Greg Wilson Facebook: https://www.facebook.com/DJGregWilson/
A&R Edits Facebook: https://www.facebook.com/AREditsLabel/
A&R Edits on Juno Records: https://www.juno.co.uk/labels/A%2526r+Edits/
Jerk Boy – EP Number Three
[Sosilly Edits]
Now a London homeboy, Australia's Jerk Boy launches numero 3 of his JB Edits series. The vinyl is always a total sell-out on 12" with big time support from the likes of Black Madonna & Gerd Jansen proving why Jerk Boy is a stand out artist from the scene. Once more we find him taking the scalpel to three old gems that range from horny excess to overtly over the top party funk. Very necessary grooves indeed!
Jerk Boy Facebook: https://www.facebook.com/jerkboymusic/
Raf Rundell – Monsterpiece
[Heavenly]
Raf Rundell recently emerged from his Forest Hill bunker with Monsterpiece, a joyful, larger than life, Chaz Jankel featuring good-time party anthem and first single for label Heavenly. It comes with remixes courtesy of Harvey Sutherland and fellow Bear Joe Goddard. Sutherland delivers a mix that lathers melody and jazz-funkiness on the top of Rundell's sweet vocal. Joe Goddard keeps the tempo at Sutherland's similarly chugging pace, while adding some suitably disorientating Larry Levan-style delays, Out October 2nd!
Raf Rundell Facebook: https://www.facebook.com/RafRundell/
Heavenly Recordings: https://www.facebook.com/HeavenlyRecordings/
Mark Brickman feat Venessa Jackson – Rise
[Midnight Riot]
It's been some year for Miami based producer Mark Brickman who has been ruling the online charts for Midnight Riot. Once more enlisting South African vocalist Venessa Jackson, they dis-mantle Soul Provider's 1999 smash Rise to devastating effect with Brickman's trademark beats and funky bass & chords underlining Venessa's glorious vocals, proving once more they are completely at the top of their game.
Mark Brickman Facebook: https://www.facebook.com/djmarkbrickman/
Venessa Jackson Facebook: https://www.facebook.com/Venessa-Jackson-120069101931106/
Midnight Riot Facebook: https://www.facebook.com/MidnightRiotRecords/
Anane – Get On The Funk Train (Michael Gray & Mark Knight Remix)
[Nervous]
Toolroom's Mark Knight & Full Intention's Michael Gray go all out deep & groovy with Lil Louie Vega's other half Anane supplying the vocals. Get On The Funk Train is a new killer twist on Georgio Moroder's underground classic, with Knight & Gray adding extra epic synths over stomping beats mixed with a knock-out bass line, making this a highly desirable piece of retro-fuelled dancefloor fun.
Anane Facebook: https://www.facebook.com/Ananesworld/
Michael Gray Facebook: https://www.facebook.com/michaelgrayofficial/
Mark Knight Facebook: https://www.facebook.com/djmarkknight/
Nervous Facebook: https://www.facebook.com/nervousrecords/
Jakatta feat Seal – My Vision (The Vision Remix)
[Z Records]
A mere 18 years old but now sounding like tomorrow, Dave Lee re-shapes and re-releases My Vision under his more chart bound Jakatta alter ego. Featuring Seal on vocals, disco duo The Vision headed to the studio to rework it into a future classic. They strip it back and dropping the tempo, adding a sleazy bassline, heartwarming strings and catchy piano work, allow Seal's captivating vocals to shine further.
Dave Lee Facebook: https://www.facebook.com/daveleezr/
Seal Facebook: https://www.facebook.com/Seal/
The Vision Facebook: https://www.facebook.com/thevisionishere
Z Records Facebook: https://www.facebook.com/thezrecords/
Andrew Ashong & Kaidi Tatham – Washed In You
[Kitto Records]
South London's Andrew Ashong is back with an expansive six-track collaboration with Kaidi Tatham, the unrivalled underground virtuoso described as the UK's Herbie Hancock. The first single from this dynamic duo is Washed In You, taking both artists to new heights as they seamlessly complement each other's musical language, giving voice to productions that criss-cross genre and time to move into their own distinct lane.
Andrew Ashong Facebook: https://www.facebook.com/Andrew-Ashong-491671087552502/
Kaidi Tatham Facebook: https://www.facebook.com/kaiditatham/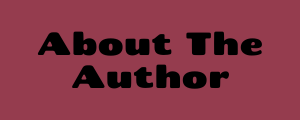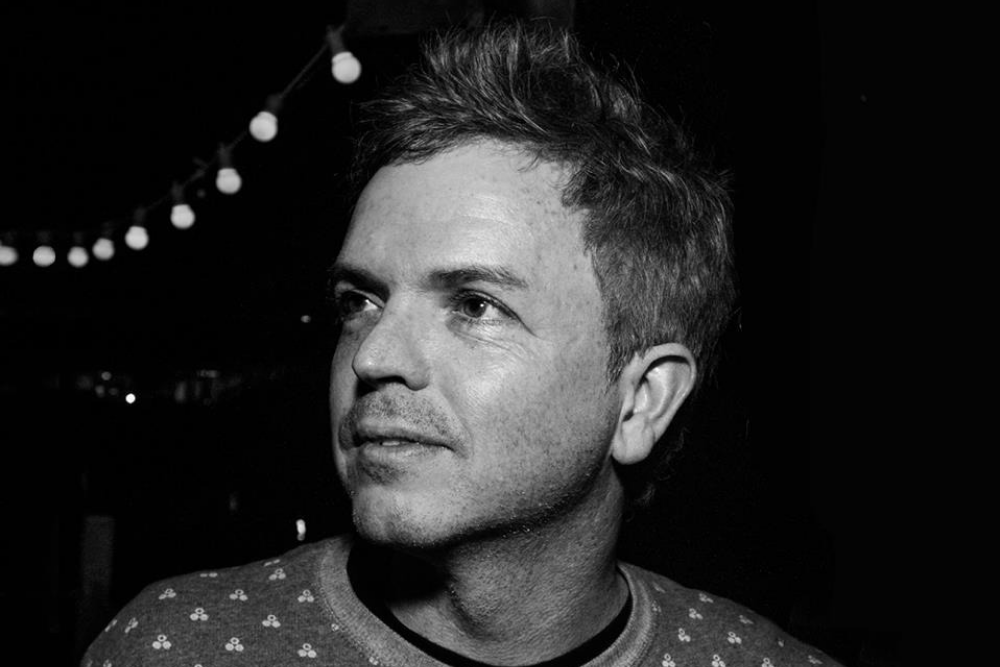 Yam Who?
Yam Who is a DJ, producer, label boss at Midnight Riot and ISM Records and one half of Glitterbox signed Qwestlife.
For more info please check:
Yam Who Facebook: https://www.facebook.com/YamWhoPage/
Yam Who Soundcloud: https://soundcloud.com/yam-who
Yam Who Instagram: https://www.instagram.com/yamwho/
Yam Who Twitter: https://twitter.com/yamwho
Tags:
A&R Edits
,
Anane
,
Andrew Ashong
,
Ayala
,
disco
,
glitterbox
,
Groove Culture
,
Heavenly
,
Horse Meat Disco
,
Jakkata
,
Jerk Boy
,
Kaidi Tatham
,
Kitto Records
,
Mark Brickman
,
mark knight
,
michael Gray
,
Midnight Riot
,
nervous
,
Raf Rundell
,
So Silly Edits
,
The Vision
,
Venessa Jackson
,
yam who
,
Z Records