Hop on The Disco Express with Bustin' Loose in London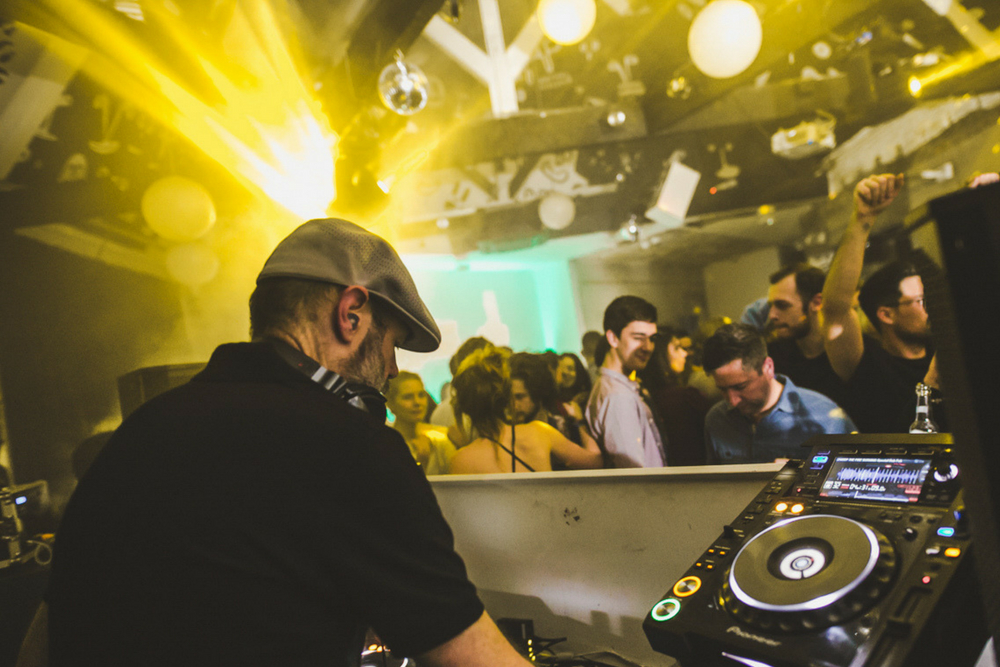 Hop on The Disco Express with Bustin' Loose in London
Le Visiteur had the chance to talk to London-based artist and The Disco Express-founder Bustin' Loose recently. With a monthly show at the Shoreditch Platform, 'The Disco Express' quickly emerged as o the major spot in London for the finest disco and house parties.
Hi Tom, you have been quite active as a DJ going by the name of Bustin' Loose. What defines your sound and where do you get your inspiration from?
Its all about having a good time, getting down and losing yourselves in the dance. 'Bustin' Loose' by Chuck Brown & The Soul Searchers is about giving yourself up to that. You could say my inspiration stemmed from him alongside the swaggering sartorial of The Sapeurs, the lifestyle and glamour of Studio 54 and the raucous parties of Paradise Garage.
There is obviously a lot of competition in such a big city when it comes to DJ's. How tough is it to succeed and to score gigs around town?
Its not tough if you know the right people! There are two types of DJs out there, those who produce and those who network. If you get it right you can find it easy. Saying, that you've got to be playing good music to get yourself heard.
Since trends are always born in London, what new genre or sub-genre is set to conquer the UK and how do you see the emerging trends in the context of disco edits and disco-influenced house.  
Re-birth of dubstep?? Let's not go there! I believe grime is doing its bit and its great to see underground genres flooding the charts. With regards to disco, I think, since the rejuvenation of vinyl we've seen a boom. People have been listening to those old school classics and discovering old tunes. Its lovely to see. Labels such as Razor & Tape and Toy Tonics have been doing a great job at releasing forward thinking nu-disco and edits.
Please tell us a bit about The Disco Express – what is he concept behind it and who are the people that created it.
The Disco Express is essentially a homage to the loud and flamboyant New York lifestyle of the late 70's and 80's. For me, Studio 54 has been a big influence. The expressive, non-judgemental nature of the party is what I love. The Disco Express is a way of bringing people together under one roof with some of the finest disco, house, boogie, Afrobeat and Latin sounds around. It takes place every month at Shoreditch Platform, a NYC styled loft situated in East London, so there is great harmony there.
Who will be your next guests at the Shoreditch Platform ?
Man, our next headliner Bosq is really something. He's flying in from Boston for his UK debut this July and we are very excited. If you're into percussive, Latin, Afrobeat-tinged disco this is your guy. The same night we play host to one of the big players in the nu-disco game, NDYD Records whose star guest Phonk D will be gracing us with his presence fresh from his Salsoul release.
July 27th – Bosq & NDYD Records
August 31st – Bill Brewster
September 28th – Very Special Guest
Thank you Tom, we appreciated that you've taken the time to answer our questions!
Tags:
Bill Brewster
,
bosq
,
Bustin Loose
,
disco
,
disco house
,
house music
,
Joey Negro
,
London
,
Nightlife
,
Shoreditch
,
Shoreditch Platform
,
The Disco Express