Adam Port & Stereo MCs – Changes (Jimpster Remix) – LV Album Premier & Jimspter Remixes Album Review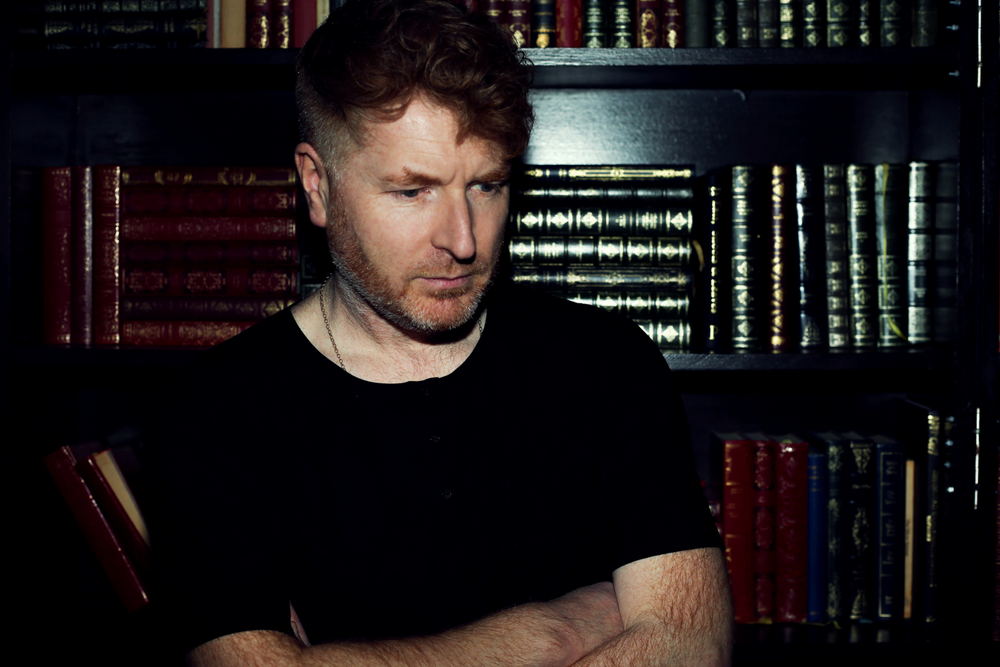 Adam Port & Stereo MCs – Changes (Jimpster Remix)
LV Album Premier & Jimspter Remixes 2008-2017 Album Review
Jimpster is a man of many talents, his prowess as a DJ and producer are well known. As an A&R and label boss for Freerange and Delusions of Grandeur he has signed some of the most important acts in Electronic music today. He has also been in huge demand over the last 20 years as a remixer, notching up some 200 remixes to date and it's this particular skill which is being celebrated with the release of his brand new album 'Jimpster Selected Remixes 2008-2017' the follow up to his '2000-2003' & '2004-2008' remix albums.
Today we are very pleased to host the album premier for one of his stand out remixes of scene heavy hitter Adam Port and UK Hip hop legends The Stereo MC's with their track 'Changes'. It's a track which has an immediate impact with the incessant synth stabs, the drums are imperious, flowing and powerful whilst the vocal is brilliant, it's everything the Stereo MC's were kings of, it's got soul aplenty and bags of energy despite the beautifully laid back delivery.
The album is absolutely packed with seminal Jimpster moments boasting 27 tracks and a continuous album Mix. Leading off is a superb remix of UK vocalist Seal's 'Here I am' itself a rework of Al Green's 'Here I Am' (Come And Take Me) from Seal's 2005 LP 'Soul'. It's house exactly as it should be with a mountain of groove and enough soul to put Aretha Franklin to shame, this track in itself is a microcosm of why Jimspter has been so celebrated as a remixer giving the track that very difficult combination of dancefloor prowess and tireless home-listening wonder.
Other stand-out moments on the album are Osunlades world conquering 'Mommas Groove' with it's brilliant spoken word delivery combined by spacious and perfectly placed percussion playing off that chugging bassline and intermittent horn stabs.
Jimpsters Dub of Photon Inc's 'Generate Power' is another ideal dancefloor moment, it's deep house as it should be, framed perfectly for the dance floor. Everything works in harmony to create a hypnotic groove which is driven by well timed vocal stabs and percussive hits. It's another perfect example of less is more, perfectly balanced without need for excessive background noise.
As well as the dubs and deeper dancefloor grooves there are huge vocal moments too from Michel Cleis and Sisy Ey's Divine 'Mystified' showcasing another string to Jimpsters bow.
Moving on through the album there are starring moments from Josh Winx, Mr V and Detroit Swindle all tracks which will very much do the damage on the dancefloor now and likely in another 20 years time.
It's very much an album with a fully developed sound which flows perfectly from start to finish, whilst each track has it's own character, it's like a world select team coming together with the perfect coach who can tease that extra 10% required to be world champions.
A brilliant album
Tags:
adam port
,
Detroit Swindle
,
freerange records
,
Jimpster
,
josh winx
,
michel cleis
,
mr v
,
osunlade
,
seal
,
selected remixes 2008-2017
,
sisy ey
,
stereo mcs