Reggie Dokes – Atlanta City Guide
Reggie Dokes Atlanta City Guide
Reggie Dokes might be steeped in the sounds of Chicago and Detroit, but after living in Atlanta, Georgia over the past few years, it's clear that this Motor City native is a big fan of his adopted hometown. Here, we checked in with the Psychostasia label boss, as he talked us through some of his favourite such spots in the ATL…
Brian Neal's 'Introducing Brian Neal' EP is out soon via Reggie Dokes' Psyshostasia label. Listen/pre-order the release HERE
1. Moods Music
Very unassuming spot from the outside, but once you enter, you don't want to leave. Nestled in a hip area in Atlanta called Little 5 Points. I go here for t shirts honoring some of the greats in music, and the awesome cd collection. If you want a house album it is there. If you want a Hip Hop album from years back, chances are, you will find it here. You need jazz or R&B, you will find it here. There is also a small but great vinyl section in this store. It has been remodeled lately, which has made it quite inviting to hang out and chill. I take my family here a lot to support such a cool place.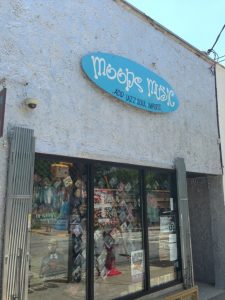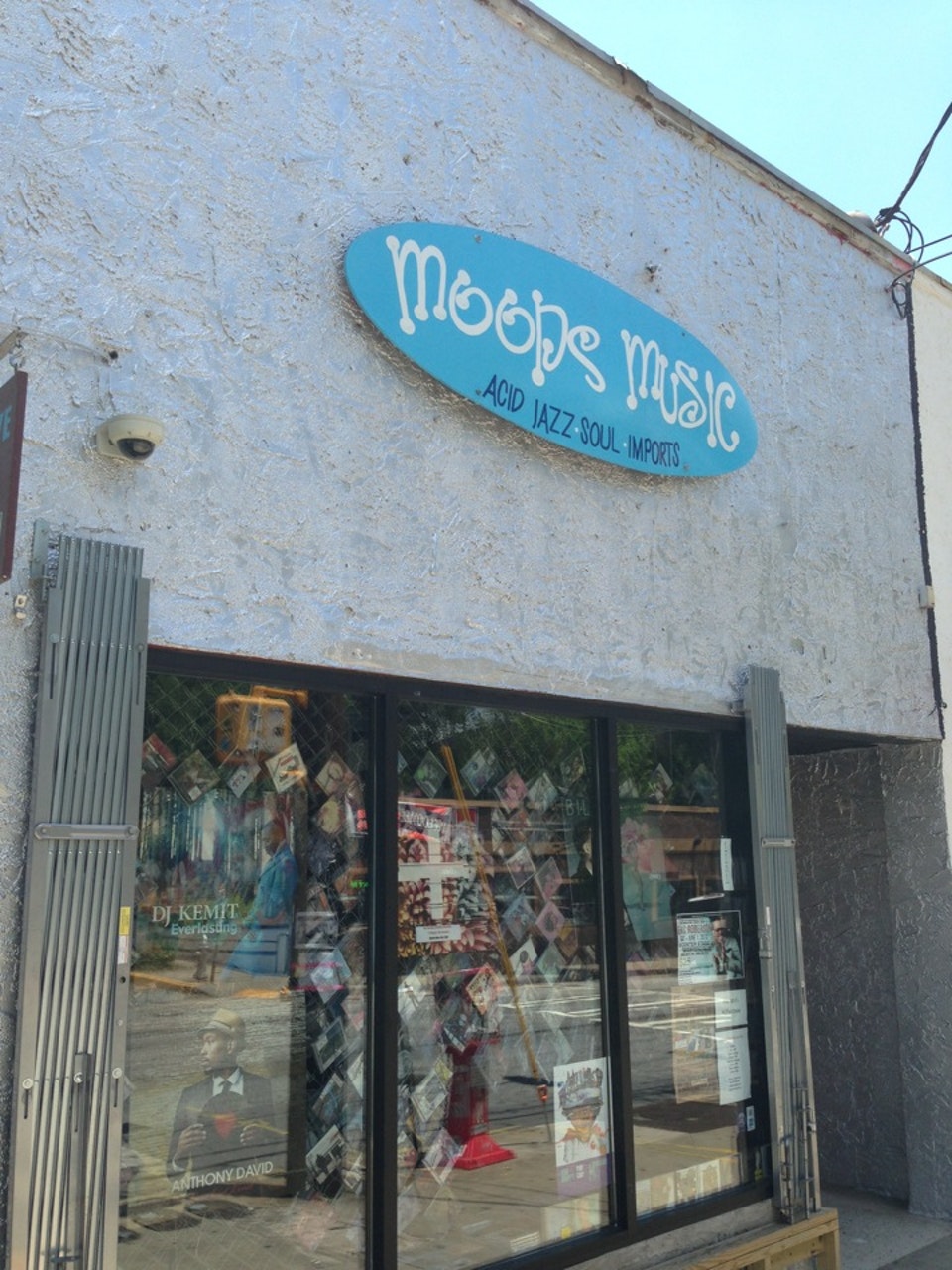 2. Bhojanic Restaraunt
If you want authentic Indian food, stop by one of Atlanta's top food spots. Very reasonably priced, the service is excellent. Bhojanic never disappoints. Before you enter there is a quaint seating area outside to catch the sights. My family and I dine here quite often. And it doesn't hurt that they have great beer selections and a great atmosphere.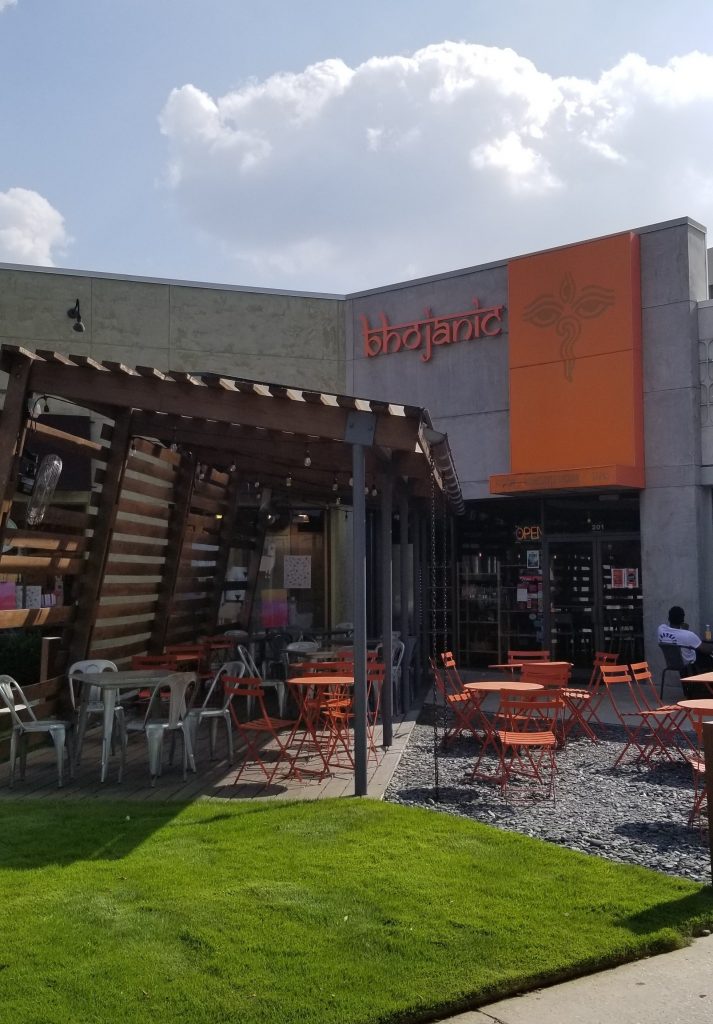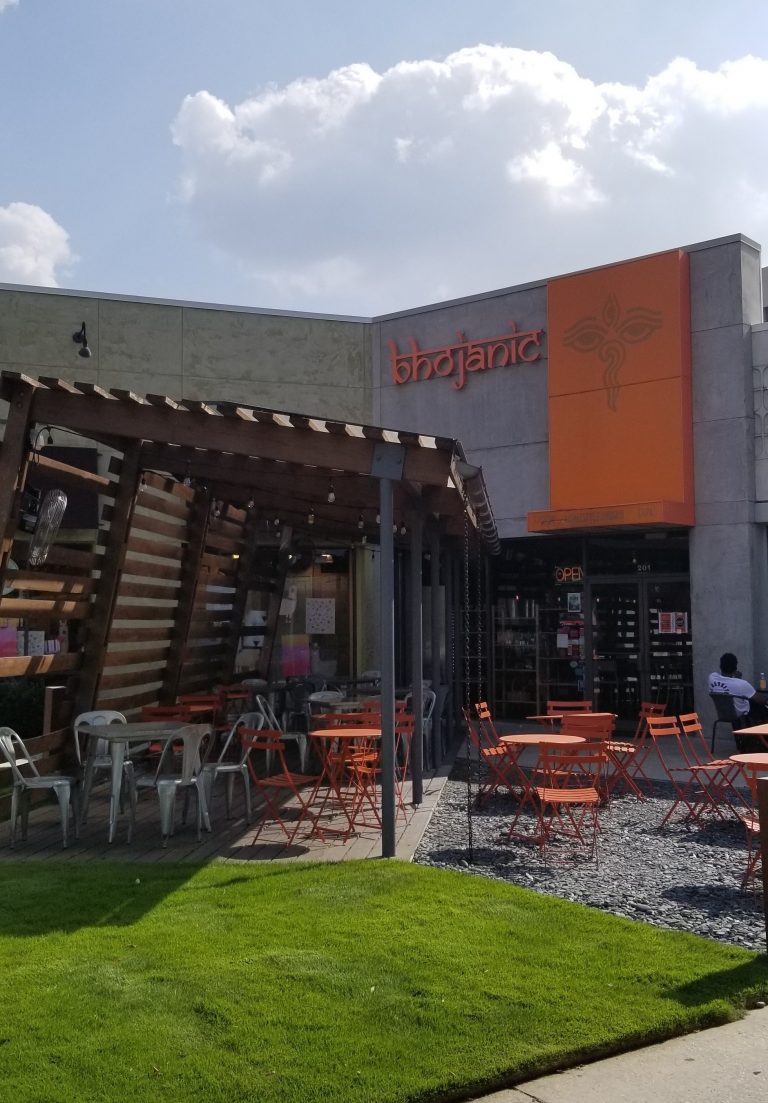 3. Coca Cola Museum
Although I am not a big fan of drinking pop, the museum of Coca Cola in Atlanta, is a very interesting place to visit. I have lived here for 12 years and finally slowed down to visit. It is fascinating to see and learn the history of Coca Cola, and how it has truly influenced cultures all over the world. You can watch Coca Cola commercials from Japan, Africa, Belgium, Australia and sample what it tastes like in those respective places. The media presentations are awesome, and this place is always packed with locals and people from all over the world.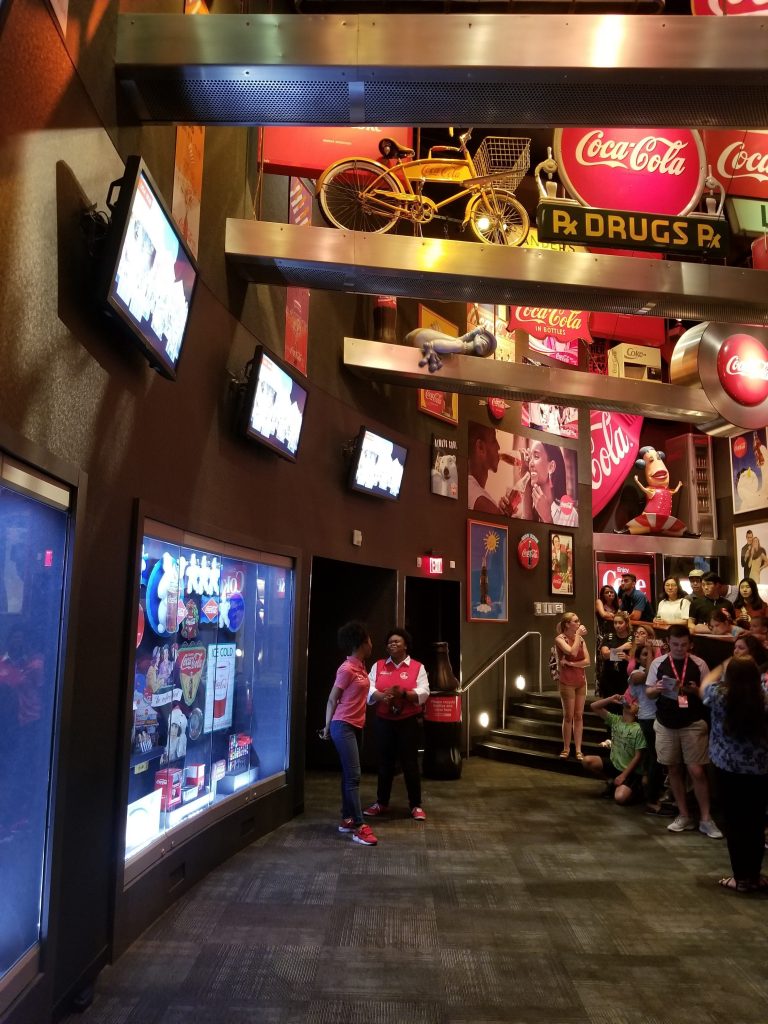 4. Beatlab
This is a great spot for me, because I can always find some old classic house or techno vinyl in this shop. Great spot in Atlanta for some dope Hip Hop records as well from back in the day. If you want that rare and gently used vinyl, this is the place. Another plus, if you need to rent DJ equipment, or need repairs done on your mixer or turntable, this is the place to go. Kind of hard to find initially, but those who know, will agree that it is a hidden gem.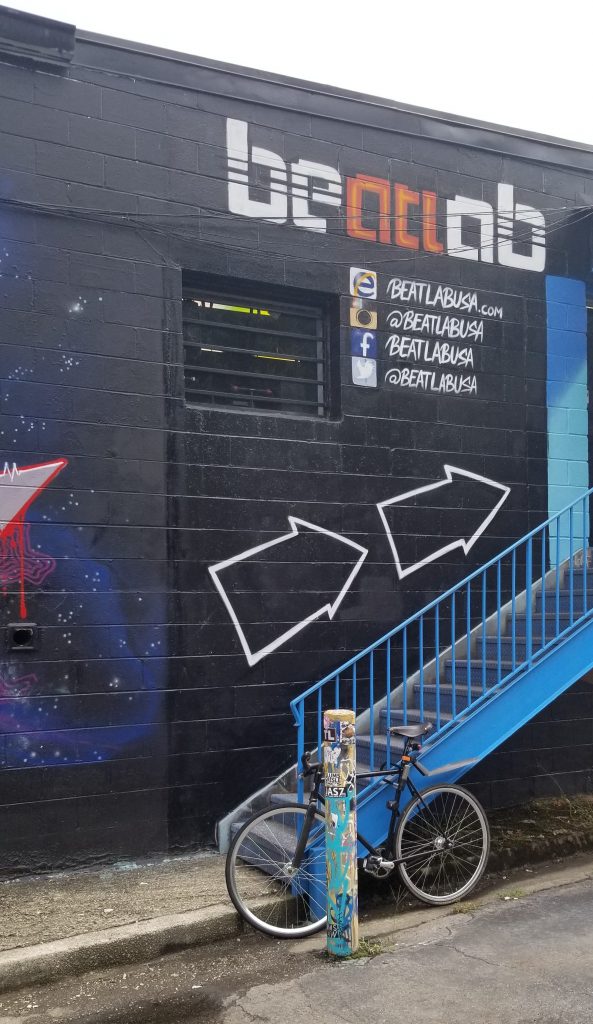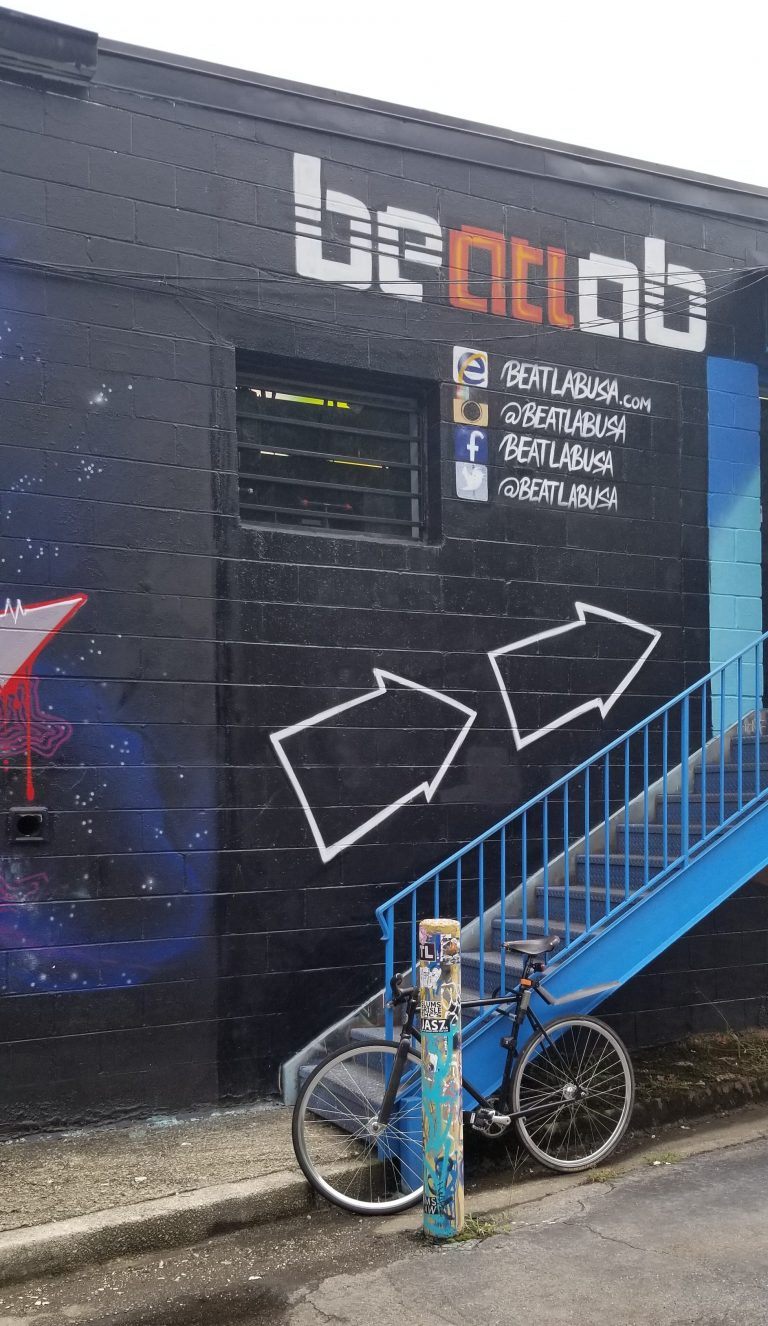 5. GStar Raw
A great shop at Lenox Mall in Atlanta, Georgia. This clothing store makes some hip wears for guys and females. It is not cheap because the clothes are made of eco friendly materials and manufactured by companies that use eco friendly methods of production. Generally I like catching the sales, which allows me to spend a little on my son and daughter. Also, music and fashion tastemaker Pharrell Williams from the Neptunes, has collaborated with them on their unique jean line.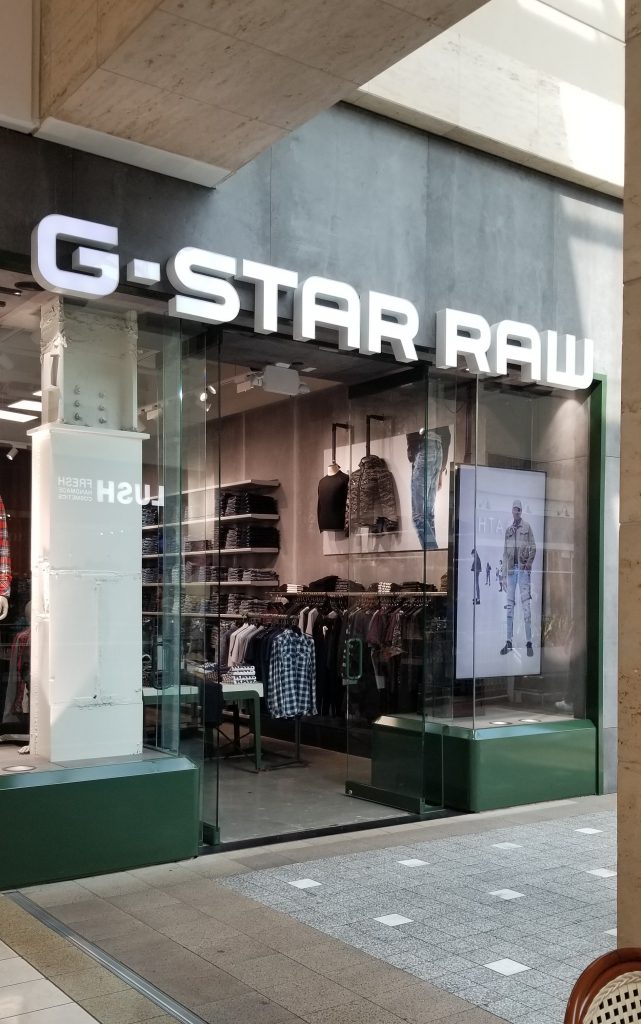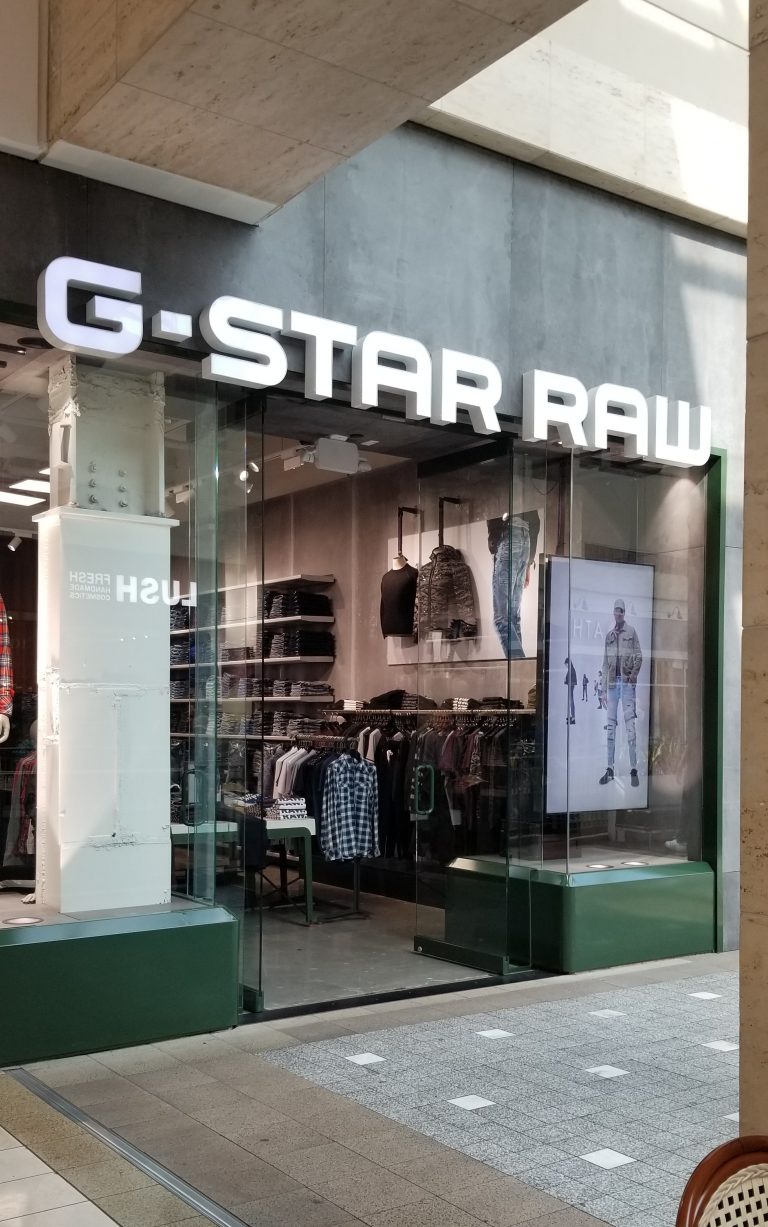 6. Outback Bikes
What can I say, I am a BMX kid from the 80s. About a year ago I purchased a BMX bike to stay in shape, and relive my glory years by popping wheelies  in the neighborhood. If you are in Atlanta, and need your bike serviced, this is a great place to go. The customer service is excellent, and they are very knowledgeable about bikes.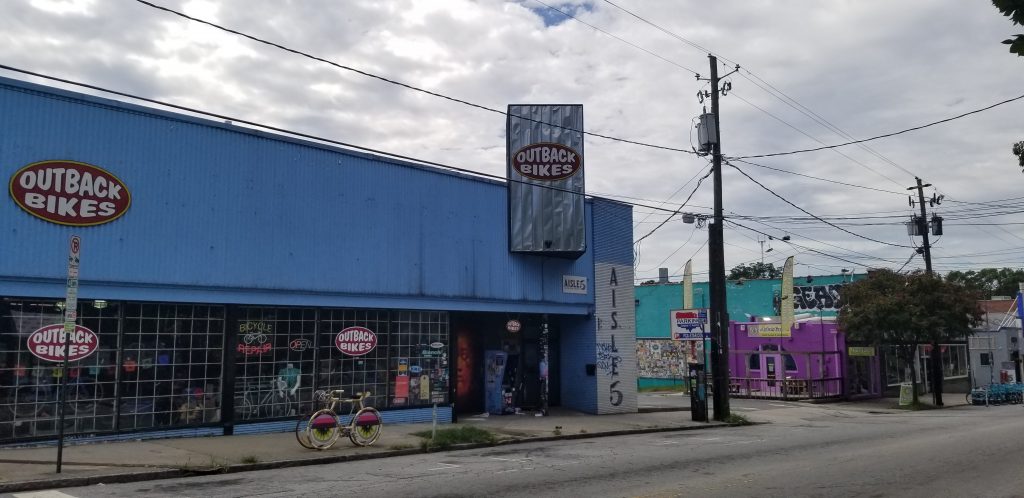 7 .Crystal Blue
Whenever I need to purchase stones to get my chakras right, I go to this place Crystal Blue. They have all kind of stones to suit whatever need, that may be missing your life. If you want great health, they have a stone for that. If you want financial prosperity, there is a stone for that as well. This place also sells great Tibetan meditation bowls if you are feeling a little stressed. So if you are in Atlanta, and you are into that kind of thing, this should be your spot to visit.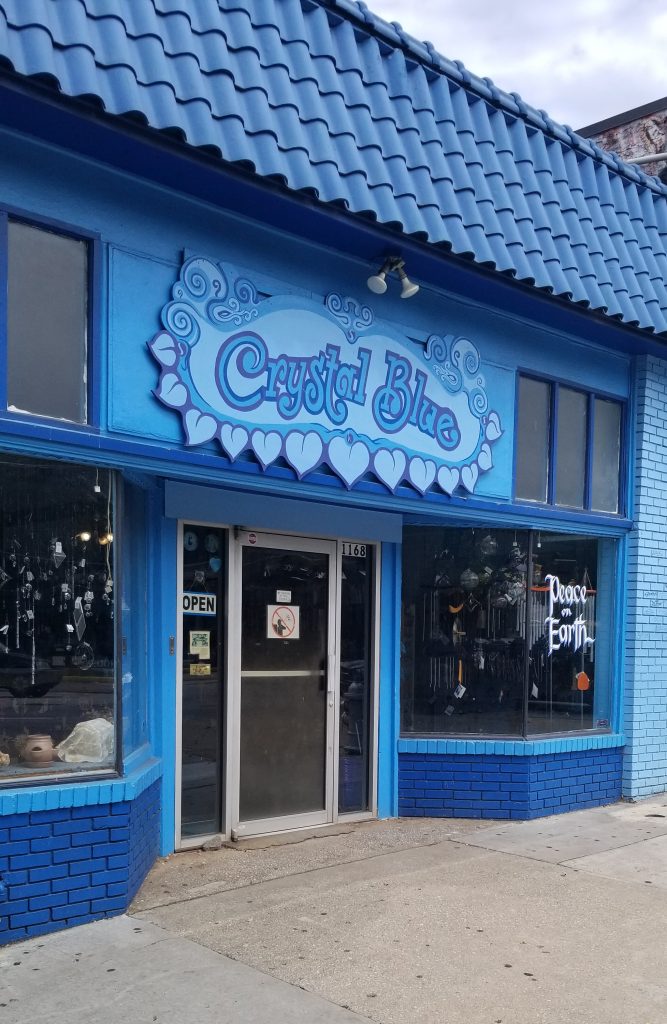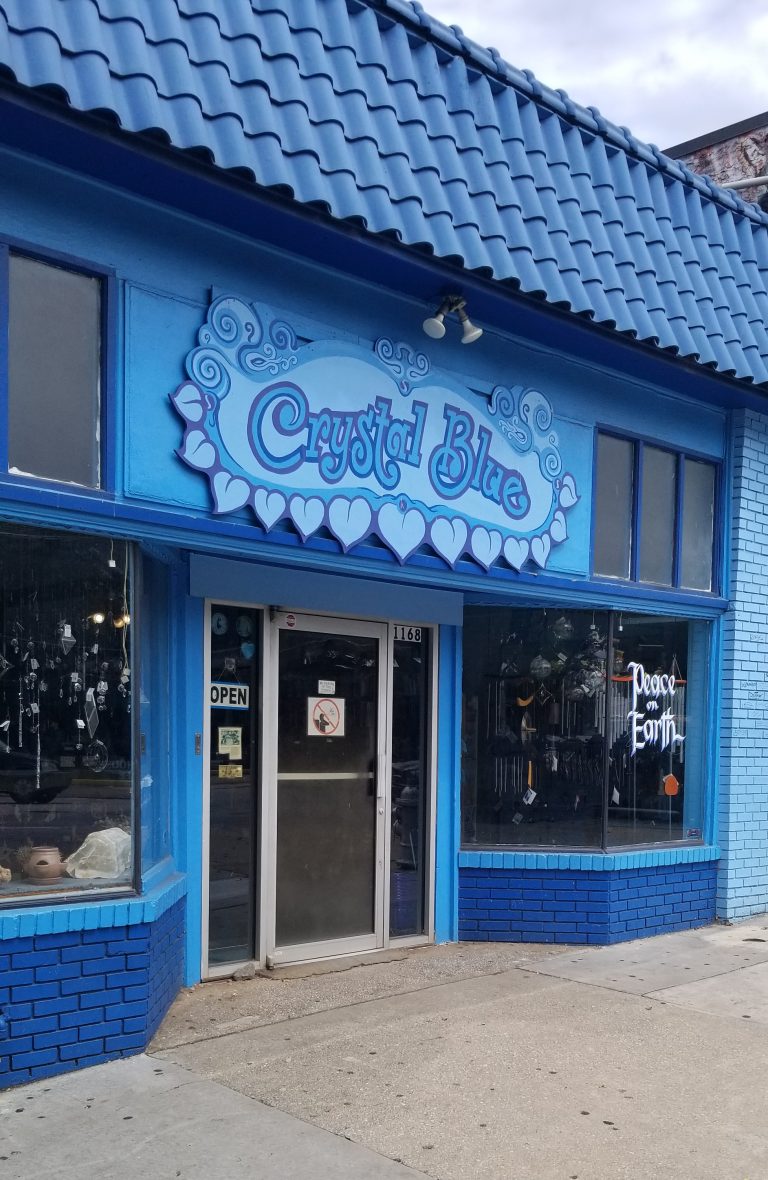 8. Criminal Records
What can I say, as a DJ I cannot stay out of the record stores, but this place I don't come for records. I love collecting bobble heads and action figures, and this spot is awesome for that. They also sell some very cool comic books which I purchase sometimes. My studio is filled with superhero bobble heads and action figures. What can I say. Although I am a sophisticated DJ, I am still a kid at heart.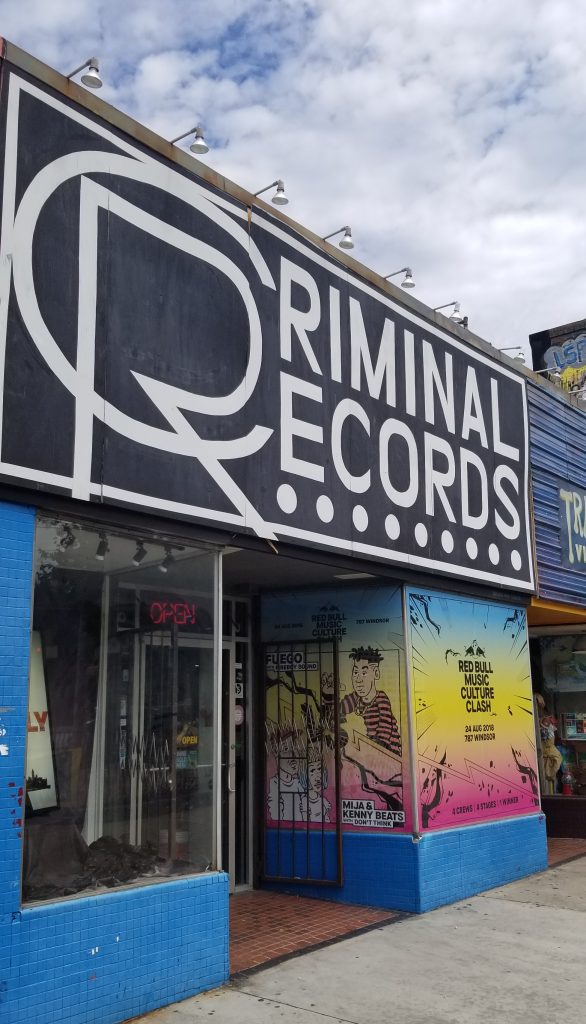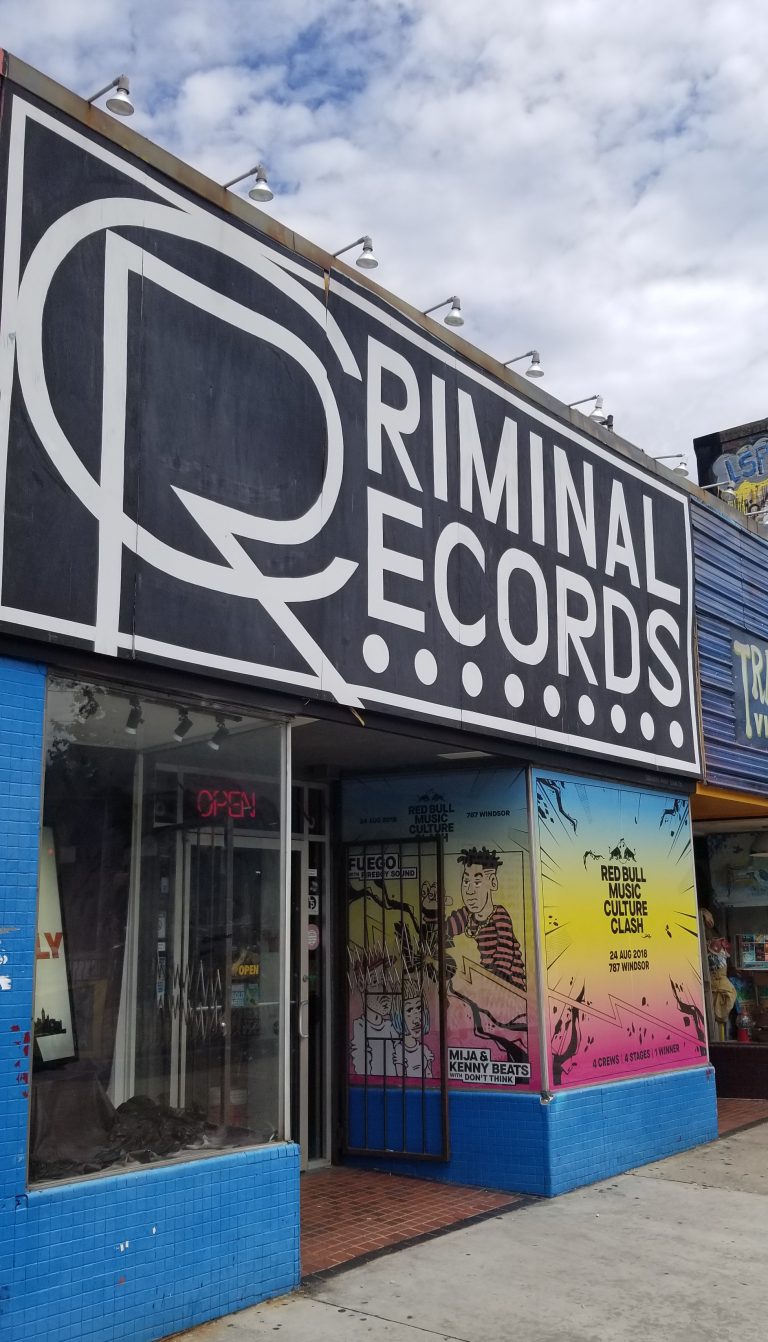 9. Bang On t shirts
I love this spot. The people here are great and very professional. What grabs me about this spot is that you can have your own t shirt made. Or you can either use a lot of the designs they have in stock. The t shirt  selection and color choices are great. You can walk in off the street and have 1 t shirt made or 50 shirts made. It does not matter to them. Also they have some of the coolest shades ever. If you want to look like Elton John from his earlier days or go for that Sci Fi look, this is the place for you.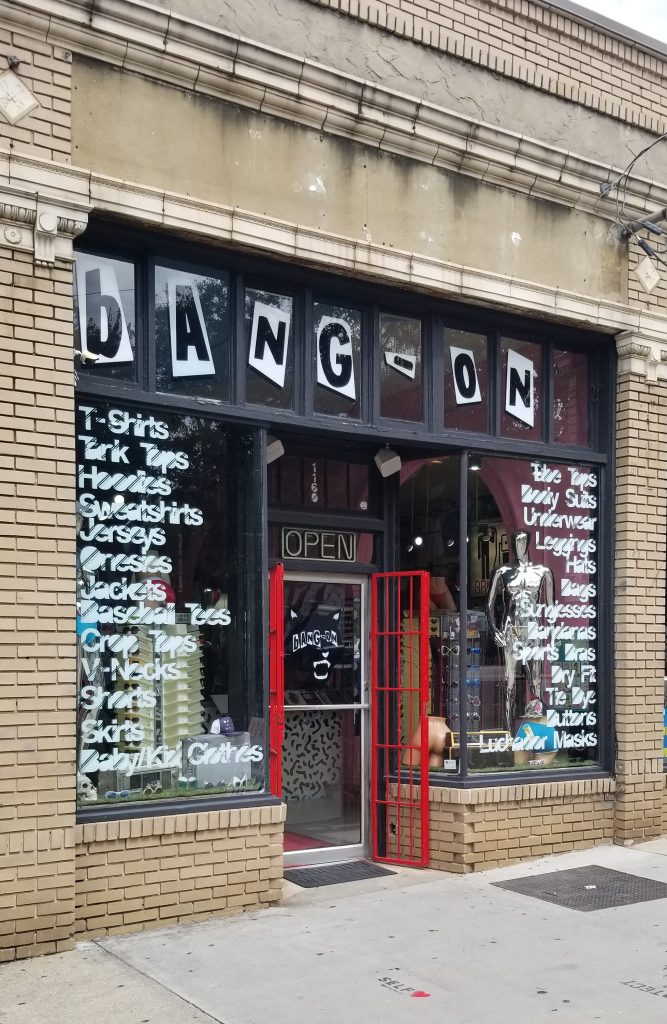 10. Crate and Barrel
Never under estimate the power of elegant furniture. Our humble abode is decorated with fine furnishings and glass ware from their great location in Atlanta. I usually like to stop through at least once a week to be inspired by their summer and fall displays. I have always believed that your home should reflect your personality, and this place does it for me everytime; earthy, modern, sophisticated and quality.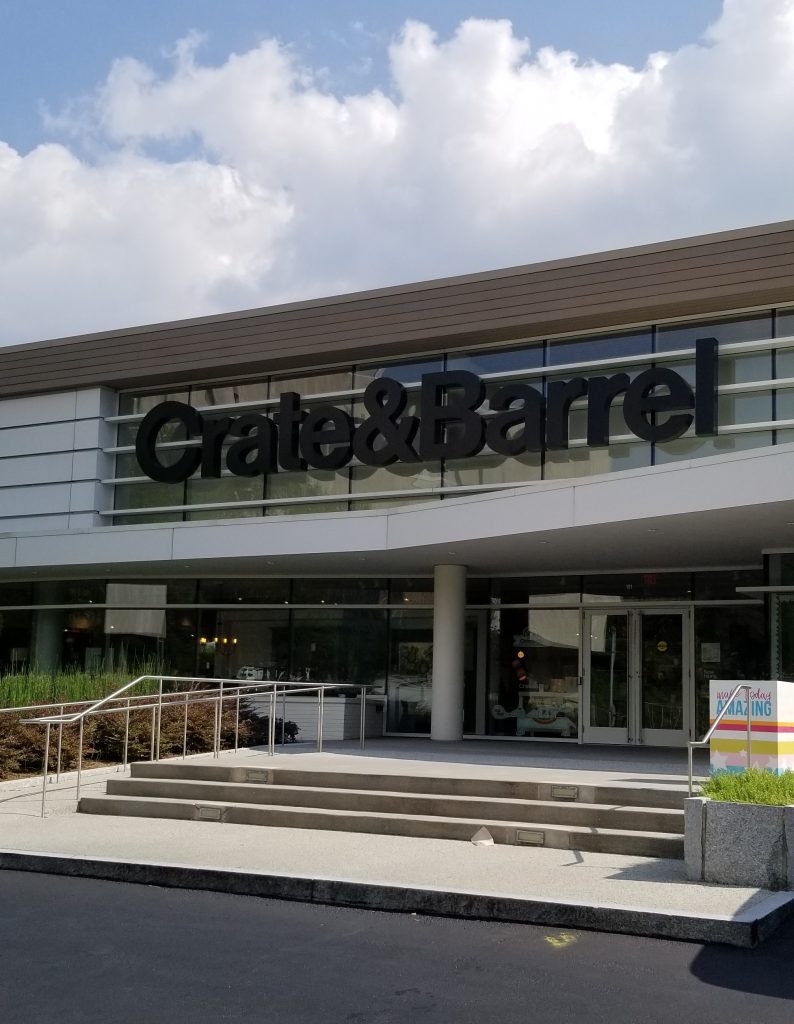 For More info on Reggie Dokes Check:
Tags:
house music
,
Psychostasia
,
Reggie Dokes