Casa Vinyl – Records by Subscription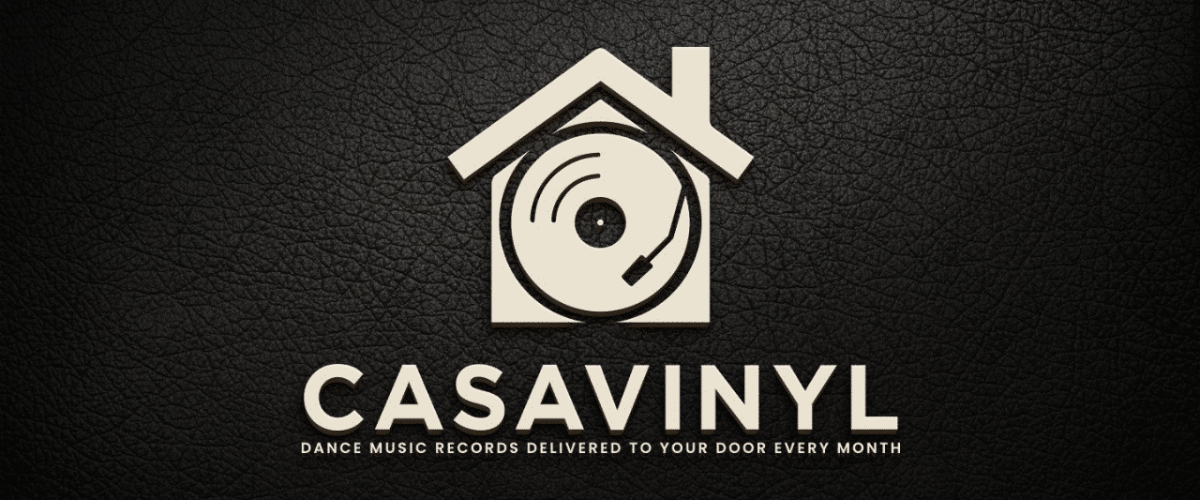 Casa Vinyl – Records by Subscription
Build Your Collection On A Budget With This Great Online Record Store
If you love getting the latest vinyl heat delivered to your door with unflinching regularity then new kid on the block Casa Vinyl has you covered. The online store launched in 2020 and as well as giving the ability to buy records individually they have a full vinyl subscription service. They have also kept the prices super competitive so you can build your collection without breaking the bank and the more you buy the cheaper they are. Unsurprisingly it's a site which is already gaining a strong reputation and following.
Run by former DJ Peter Asiaw I've had good look at the site and I am very pleased to report back that this is a record store with outstanding taste in music as well as a cool business model.
Adding new heat in regularly, they are packing the finest in Deep House, House and Disco alongside some tasty Techno, Funk, Soul and electronica. Covering many of our favourite labels they are carrying releases from Razor N Tape, Z Records, Whiskey Disco, Tropical Disco, Masterworks and Wolf Music. Indeed it's a store which aligns very closely with our own musical pillars.
As you know I need no excuse to discuss all things vinyl so I spoke to Peter about his journey to opening the digital vinyl store, how it all works and his plans for the future.
They are also running a free record promotion at the moment for all new customers so what's not to love x
They also currently have a 30% off a monthly subscription offer running which you can check on the home page so there is plenty of value to be had at the moment for new subscribers.
Hi there Peter,
Very good to speak to a fellow vinyl lover today.
Firstly please can you tell us a little about your own musical journey?
My musical journey started with my dad. He has a pretty vast range of music he is in to. He is from Ghana so he played a lot of a music genre called Highlife when we were kids, which is kind of a precursor to Afrobeat. But he could also play The Beatles, Status Quo, James Brown, Aretha Franklin to name but a few. There was certainly no pigeon hole-ing for him. Also as I shared a room with my big brother I got into a lot of his music he used to play on his ghetto blaster, which was mostly early 90's hip-hop with artists like A tribe called quest, Big Daddy Kane, Mobb Deep and house music with the likes of Danny Rampling, Sasha, John Digweed etc.
What was it that led you to opening your own vinyl store?
I was a DJ for a good few years operating out of Manchester and played gigs all over the north. When kids came along I couldn't play out as much anymore, so I had a think on how I could stay in the industry in some capacity and thought there is no decent vinyl subscription service purely for electronic music. I had a look around and there wasn't anything. So that's where Casavinyl came about.
How difficult was the process of opening the store and how long did it all take for you to pull it all together?
In my day job I am an IT geek so I had the skills in place to put a store together. It took about 4 months from concept to production. Although the fun never stops as there is always something to update on the site.

What would you say from your experiences were the trickiest bits of launching
Getting the subscription model to work with a credit based system was very tricky to start with and there was a lot late nights getting it to work in the way I wanted it too.
As you say unlike most record stores Casa Vinyl works on a credits model. Please can you tell my readers how that works and how that benefits them?
So the main benefit is cheaper records when you buy subscription pack. On payment of your monthly fee we deposit credits into a users account. Then you spend those credits on records. We do a lot of promotions where we might slip a code into your delivery where you will get some free credits or if you refer a friend.
I love the subscription service that you offer which is ideal for anyone who is planning on building up a record collection whilst on a budget. Please can you tell my readers a little about how that all works?
So your lovely readers can buy one off records or buy a monthly subscription which makes records cheaper if purchased through the subscription model. For example if you were to buy 10 records priced at 10 credits as a one off it would cost £100. However if a customer bought our platinum package of 100 credit per month this costs £84.99. Saving the customer £15 a month.

Now that you have the shop up and running what are your plans to build on it in 2021?
Build the brand! As this is so niche a lot of time my time will be spent educating customers on how the subscription system benefits them. Shopping habits are going more towards a subscription based system with services like wines, beers and even razors.
What are three of your own favourite tracks which are available on Casavinyl right now?
Raw Funk EP – Various Artists
An absolute beauty of a record, slow melodic funk intertwined with soul. Each track on the EP is a beaut. I imagine this is what my parents listened to in the club when they were out in the 70s.
https://www.casavinyl.com/product/raw-funk-ep-various-artists/
Remixes – Nina Simone
I am not usually into remixes but this little beauty came into the office the other day and I love Nina Simone so when I saw Francois K, Tony Humpries and Coldcut did the tracks. I thought these have got to be fantastic and they were.
https://www.casavinyl.com/product/remixes-nina-simone/
Felipe Gordon & Vagabundo Club Social – Club Social Edits
I cannot get enough of this record. If I heard this while I was out I would lose my shit. Afrobeat all the way with a slice of Salsa and the vocal is bang on. Feel good vibes all the way. Perferct day party vibes.
https://www.casavinyl.com/product/felipe-gordon-vagabundo-club-social-club-social-edits/
With regards to Casa Vinyl, what does a day in the life of Peter Asiaw entail now that you have the store up and running?
Wake up around 6:30am get my boy ready for nursery. Do my day job, then go and get my boy, have tea (yep northerner here) watch something with dinosaurs and put my boy to bed. Once he is in bed I get my laptop out and simultaneously watch something with the missus on the sofa. When she goes to bed I put together orders to send out for the next day and work on the website. And repeat….
How is your own record collection coming along?
Well its coming on very nicely, I have one square of my ikea billy bookcase left to fill before my missus throws me out. 7 out of 8 squares are done. Just one to go 🙂
For more info please check out
Web: https://www.casavinyl.com
Instagram: https://www.instagram.com/casavinyl
Facebook: https://www.facebook.com/casavinyl
Tags:
Casa Vinyl
,
disco
,
HOUSE