LV Premier – Rahaan – Black Magik [Neighboursoul Rhythms]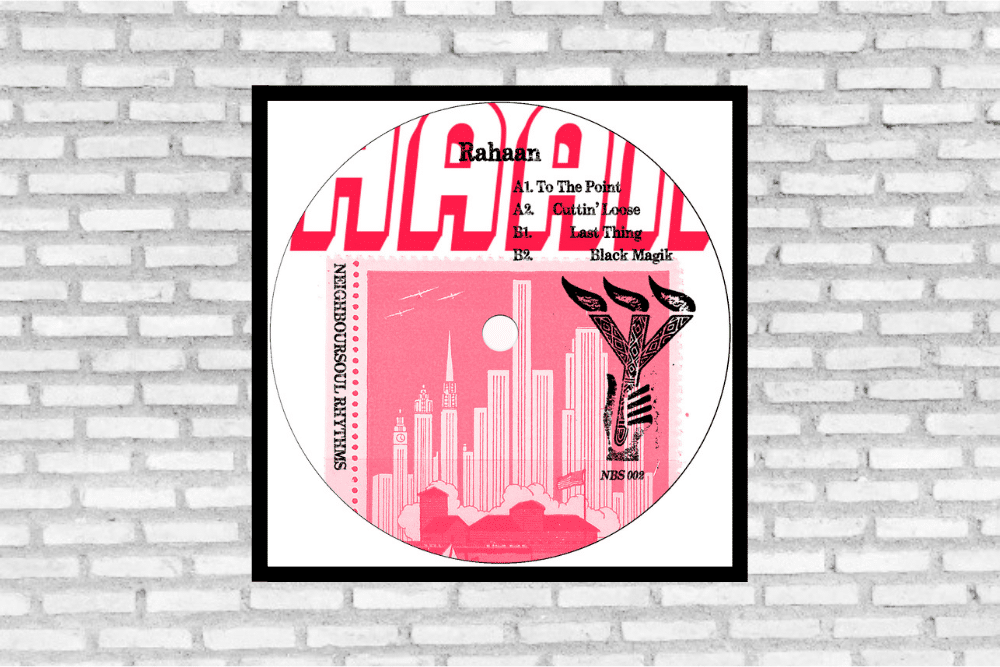 LV Premier – Rahaan – Black Magik [Neighboursoul Rhythms]
Like what you hear? To help support LV Online buy us a coffee via Ko-FI. Click HERE
Chicago's Rahaan is one of our heroes of the disco scene. He's a DJ who has earned his stripes the old fashioned way through endless hours in the booth refining his craft and expanding his knowledge. As a producer he has an incredible knack of finding hidden gems which are both immediate yet underground and exceedingly cool. He then moulds them into perfect made-for-the dance-floor bombs.
All of the above goes for his latest EP which lands this week on the hugely exciting new label Neighboursoul Rhythms. Their debut release with the incredible Felipe Gordon was a scorcher and they have repeated that feat with this latest EP.
Comprised of four tracks, it opens with To The Point, a very aptly named track. This one is high energy peak time disco bliss of the highest order. Soaring strings, powerhouse vocals, super smooth backing vocals and driving beats it's a peak-time gem through and through.
Cuttin Loose is up next, brass stabs aplenty are the order of the day here. They help build a track with plenty of energy wand tee things up perfectly for the outstanding and ever so hooky male vocals. This one is super catchy, an earworm for sure.
Over on the Flip Last Thing opens ever so slightly deeper but still with huge energy. Building via heavy hitting drum and string loops it's ever so soulful vocal is a joy. This is a track from the moment where soul started its evolution into disco, a perfect link and one which has energy and power aplenty to work on a variety of floors.
Our premier today is Black Magik and it's the exact type of track that we love here at Le Visiteur. Soaring vocal harmonies, incredible driving percussion, vocal chants, you can expect to heat this one in a Le Visiteur DJ set, and undoubtedly many more DJ sets across the globe as soon as dancefloors open up again.
Early contender for one of the edits EP's of the year right here.
Grab the EP from: https://www.juno.co.uk/products/rahaan-neighboursoul-edits/804877-01/
Love this? Check out our Disco and House playlists HERE
For more info please check:
Rahaan Facebook: https://www.facebook.com/DJRahaan
Rahaan Instagram: https://www.instagram.com/rahaanrah
Rahaan Soundcloud: https://soundcloud.com/rahaan
NeighbourSoul Rhythms Facebook: https://www.facebook.com/neighboursoulrhythms/
NeighbourSoul Rhythms Instagram: https://www.instagram.com/neighboursoulrhythms
Tags:
disco
,
Neighboursoul Rhythms
,
Rahaan