Disco Bistro – Fri Nov 23rd – Miranda, Ace Hotel. London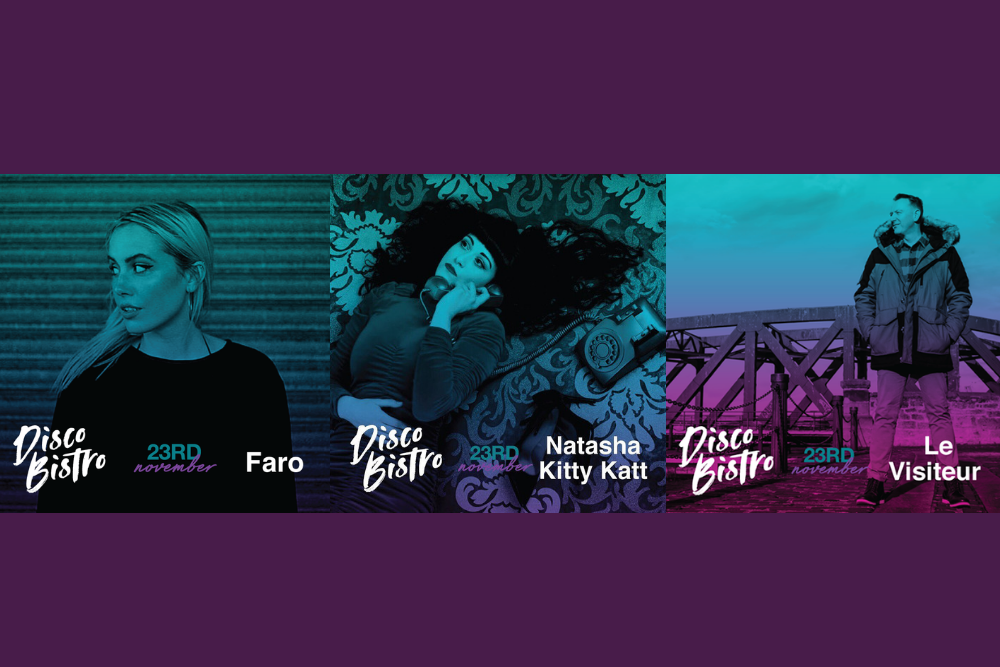 Disco Bistro
DJ Faro, Natasha Kitty Katt & Le Visiteur
Fri Nov 23rd – Miranda, Ace Hotel, London.
This coming Friday is one for the London Disco lovers as there as three of the countries finest selectors come together in the Miranda club under Ace Hotel in Shoreditch for a night of disco, house and boogie.
We spoke to promoter Bey to get some inside info on the Disco Bistro series of gigs and to the DJ's who are playing this week to get get some tips on what they are going to be spinning this Friday.
Grab Tickets from: bit.ly/DiscoBistro23Nov
The Promoter
Hi there Bey, thanks for speaking to us today. Your latest series of events 'Disco Bistro' launched last month and sees you hosting 9 of the UK's top disco and house selectors across 3 gigs at the excellent Miranda club at Ace Hotel in Shoreditch.
What made you want to do the parties in Miranda, please can you tell us a little about the venue?
The venue is a great basement space on Shoreditch High Street below the Ace Hotel. It has a great sound system and is a good space for intimate parties. Having previously hosted an event there a few years back we thought it'd be great to put a series together and so far, it's looking good!
Why do you think that disco has come back so hard in the last couple of years?
Disco has always been around but not so visible and with the easier accessibility to music through platforms like Spotify, YouTube and Soundcloud, there is now more visibility. There's an appetite for music with funk & soul.
Do you have any other surprises up your sleeve for this Friday?
You'll have to wait and see!
The DJ's
DJ Faro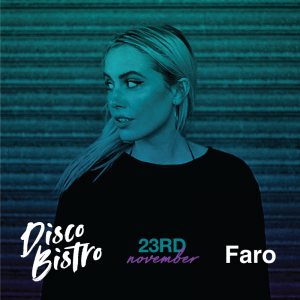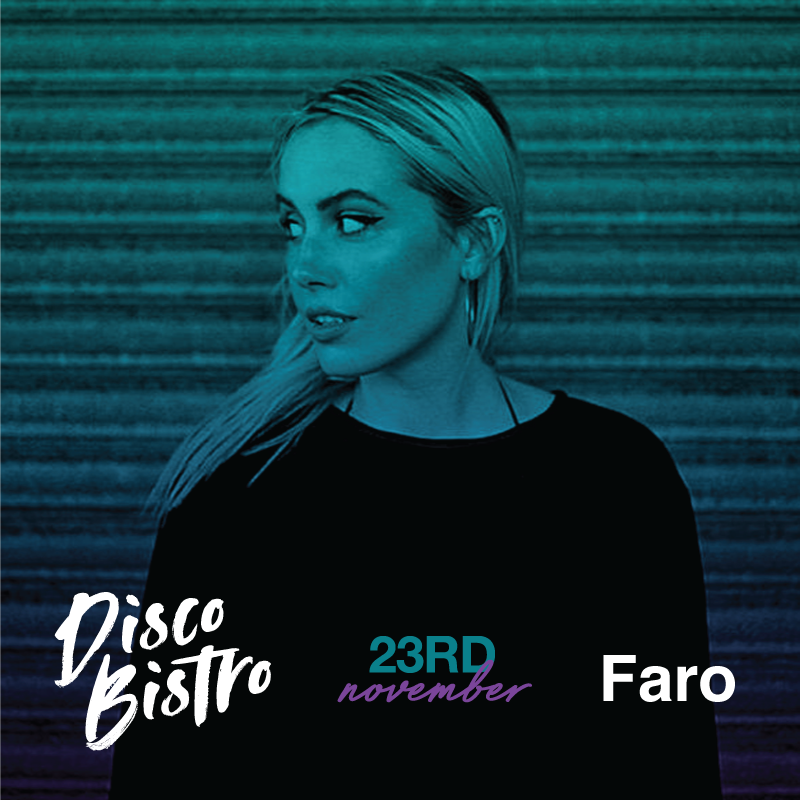 DJ Faro hails from Brighton she started her DJ career there in 2015 before heading up to London to host her own night 'Freshly Squeezed' with DJ Eliza Rose along with a monthly show on Balamii Radio and has appeared on other stations such as Rinse FM and Reprezent. The last three years have seen DJ Faro's star burn ever brighter with residencies all over the UK and huge supports including Horse Meat Disco, Late Nite Tuff Guy, Krystal Klear and many more.
Hi DJ Faro, please can you tell us a little about your djing style. What can we expect from your set this week?
My DJing style ranges from Soulful and Chicago House to dreamy cosmic House, to Disco/Nu Disco, a bit of US garage and everything in between. I love music that's classy and full of soul, that gets you caught in the groove. This week you can expect the more Disco side of things probably mixed with some Soulful House for sure! I like to see how the crowd are responding when I play and take it from there.
Please can you give us 3 if all else fails tracks which never leave your bag.
The Far Out Monster Disco Orchestra – Step Into My Life (John Morales Mix)
This is a track that I just keep playing time and time again. I don't quite know what it is but I just never get bored of this tune, I love the vocals and it's such a smooth feel good track that always gets the crowd going.
Erykah Badu – Honey (Glenn Underground Mix)
When I heard this on the radio for the first time a few years back I just remember trying to frantically search for it and feeling so joyous when I found it, and since then I love to try and include it in my sets. I grew up on R&B and Soul so when I hear an amazing rework I get so excited, and Glenn has totally made it his own.
Don Carlos – Alone
This track still gives me goosebumps and I must have heard it over 100 times. It's one of those that gives you all of the feels and emotions and takes you on a journey. It's absolutely timeless. I like to play this as a closing song.
Wanting to hear a little more? Check out this mix From DJ Faro:
DJ Faro Facebook: https://www.facebook.com/djfaromusic/
Natasha Kitty Katt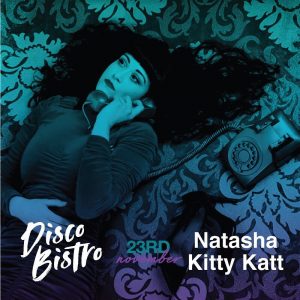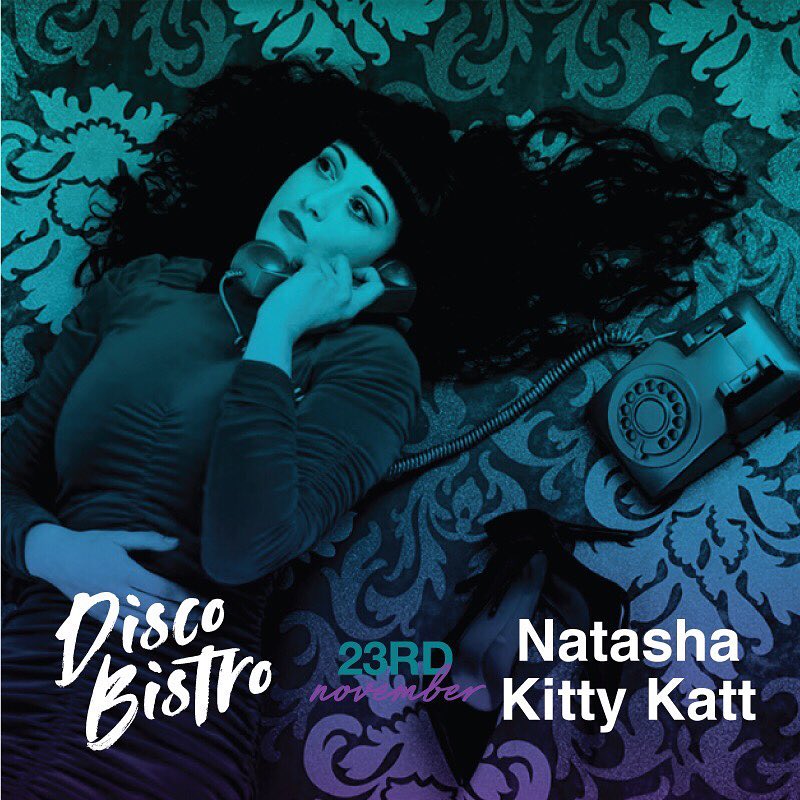 Natasha has been a regular feature on Le Visiteur Online since we launched. 2018 has seen her star burning ever brighter, recently signing with Defected's Colluded talent she played some incredible gigs including Suncebeat, Southport, Glitterbox and Liverpool Disco Festival. Add to this some truly brilliant releases which have been hammering the Top 10's on Traxsource and Juno and it looks like a huge 2019 beckons.
Hi Natasha, please can you tell us a little about your djing style. What can we expect from your set this week?
My DJing style consists of a cocktail, jam packed with disco, soul, funk. boogie & house, from old to new, with various twists and turns. I hope it knocks people of their feet.
🙂
Or at least leaves them feelin' good!
Please can you give us 3 if all else fails tracks which never leave your bag.
Carrie Mims & Lee River Junction – I'm Gonna Get You (Meeow)
Natasha Kitty Katt & Dennis Probert – Master of the Moon
Gledd – Place From Space
Wanting to hear a little more? Check out this mix From Natasha Kitty Kat:
Natasha Kity Kat Facebook: https://www.facebook.com/NatashaKittyKatt
Le Visiteur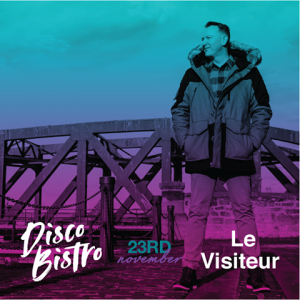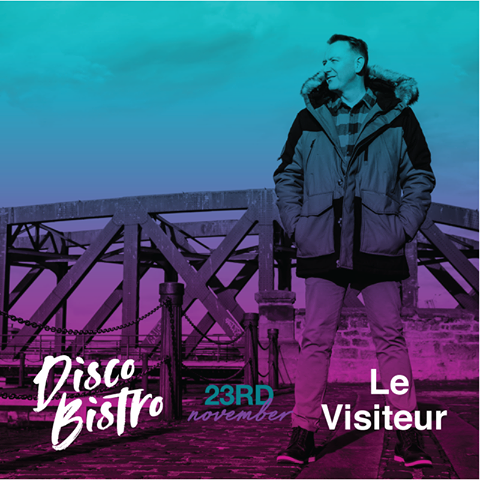 Editor of Le Visiteur online, Le Visiteur is a DJ, producer, blogger and in-flight music provider for British Airways. He has had his music released by some of the hottest labels out there including Midnight Riot, Hot Digits, Spirit Soul, Armada & Spinnin'. Along the way he has achieved multiple Top 10 hits on Beatport, Juno & Traxsource and millions of streams on Soundcloud and Spotify.
Hi Le Visiteur, please can you tell us a little about your djing style. What can we expect from your set this week?
I was raised on a diet of soul, disco and house music and play right across the board in my sets. I play everything from soaring vocals to hip shakin' basslines and huge percussive breaks. Expect everything from the cherished to the hottest fresh out of the oven promos.
Please can you give us 3 if all else fails tracks which never leave your bag.
Kool & The Gang – Open Sesame (Greg Wilson Edit)
Greg Wilson killed it with this edit from his first 'Credit to the edit' album. This one is all about the groove and always such a huge dancefloor track. You can drop this in a disco set or in a house set and it sounds ridiculously tight either way, this one never fails for me.
Le Visiteur – Let The Sunshine
This was a personal remix I played out for a couple of years before I signed it to Chopshop, it hit No 2 on Beatport and No 5 on Juno staying in the charts on Beatport for the best part of a year picking up support from The Black Madonna along the way. This year it came out again on Midnight Riot's 'Take me To Church' Album on digital and vinyl. It's always a go to track for me, crazy scenes every time.
Phenomenal Handclap Band – Judge Not (Ray Mang Disco Mix)
This track dropped a couple of months ago on Toy Tonics and it's very special indeed. Ray Mang is easily one of the best producers of his generation. His remix of Dimitri From Paris & Los Amigos Invisibles 'Glad to Know' is another dance-floor moment but this one is a masterpiece through and through.
Wanting to hear a little more? Check out this mix From Le Visiteur:
Le Visiteur Facebook: https://www.facebook.com/levisiteuronline
Tags:
Ace Hotel
,
disco
,
Disco Bistro
,
DJ Faro
,
le visiteur
,
Miranda
,
natasha kitty katt
,
Shoreditch