Le Visiteur Featured Club Promoter – MFSB (Edinburgh)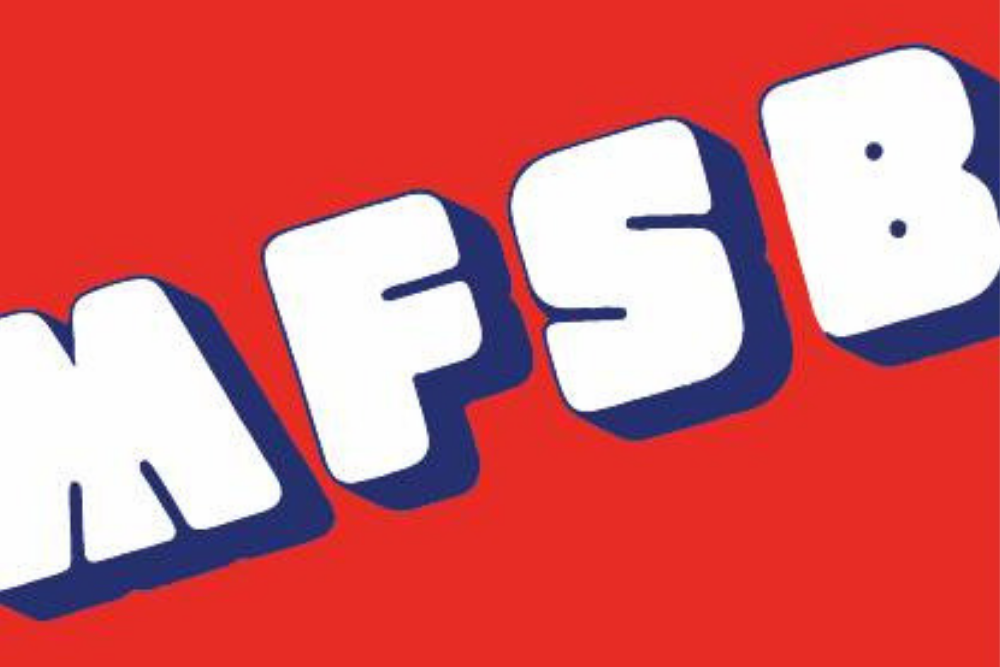 Le Visiteur Featured Club Promoter – MFSB (Edinburgh)
We popped in to check out MFSB at the Street in Edinburgh recently and to say the atmosphere was electric was an understatement. It was packed full of extremely happy clubbers crammed onto the dance-floor, a knowledgable crowd who cheered and sang along at all the right moments.
The venue was perfectly suited with a warm and crystal clear soundsystem as residents Yogi and David mixed a well curated and eclectic selection of classic and straight out of the studio House, Disco and Boogie.
Considering we popped in at 6pm and it was already going right off we though we should get the lowdown on this gem of a day club in Edinburgh.
Hi there Yogi [Black/Midnight Riot Records / Cordial Recordings] & David, thanks for speaking to us today.
Firstly can you please tell us how MFSB came about, what is the ethos behind the night and a little about their respective venues.
MFSB or FATJ (Funktion At The Junction) as it was first called, squarely owes its beginnings to a famous club in London many, many moons ago in London called Crackers, it was a legendary club and very innovative. LOTS of the city's top DJ's hung out there, Fabio, Norman Jay, Terry Farley, Jazzie B, Gilles Peterson all attended the party and I think Danny Rampling was a regular too. Crackers started on Friday afternoon and that was originally what I wanted to do, a Friday afternoon club, but it was thought folk in Edinburgh might not quite be ready for that and so we opted for Saturday afternoon BUT…I am gonna try a Friday VERY soon.
You launched this as the first ever regular day party in Edinburgh. How difficult was it to persuade people to come out dancing before dusk?
It was great at first, we had some killa parties and some were not as busy as others but it was steady. The move to the Liquid Rooms's Annexe was problematic, we had niggling sound problems in there every week almost and our heads were down a bit. Despite the management doing their best to get to the bottom of the problems, it just was never quite right and upstairs where the sound is amazing was jus' too big a room for us at that time, so we took a hiatus for a short while. It's worth mentioning, we had some great guests in the early days too, Deep Sensation, Ashley Beedle and Gavin Page etc, who did us massive favours as we are a free party.
On our recent visit it was clear that it was a hugely musically knowledgeable crowd, have you had any stand out requests?
Yogi: Just this week someone sent me an e mail asking me to bring Willie Dale 'Let Your Love Light Shine' on Lovie D Records as they had heard that I had a copy. There are probably only 5-7 known copies of that record, so yeah; we have a VERY knowledgeable House and Soul crowd.
Dave: We're very lucky in that our crowd pretty much trust us to make the right selections for them so there's not a lot in the way of requests goes on really J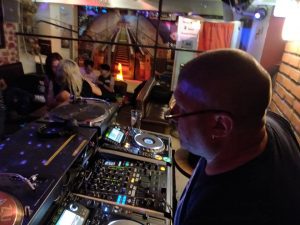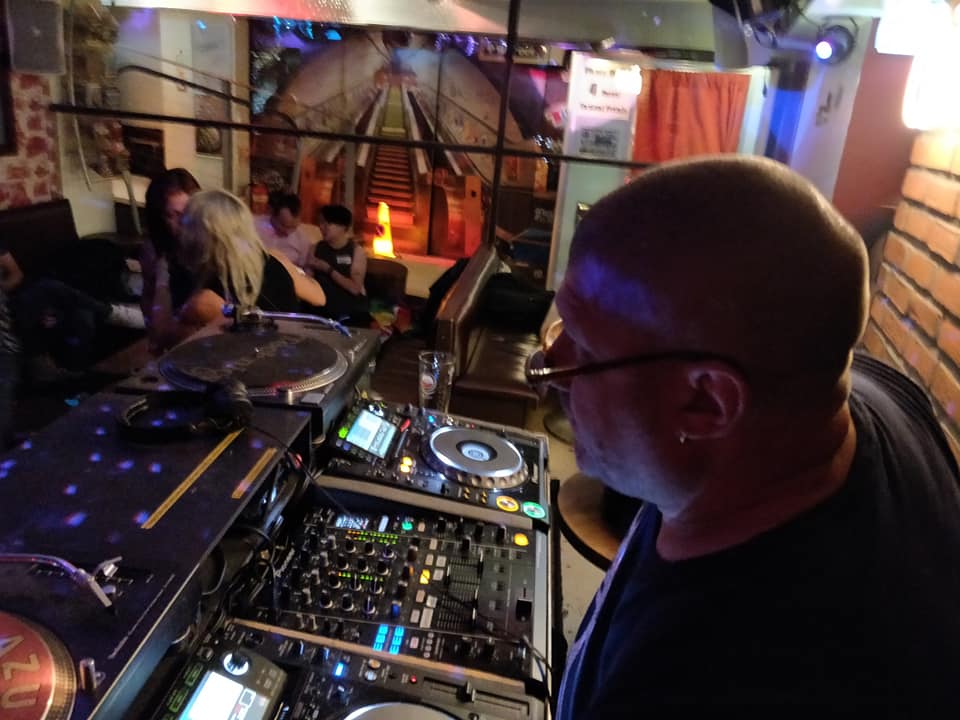 Yogi Haughton
As MFSB and previously Funktion At The junction you have been running now for 8 years which is an impressive achievement. How do you think the Edinburgh scene has changed since you launched?
There are some great young promoters out there, Fly, Hectors and of course Derek with Night Vision and Gavin with Syndicate are all keeping the flag flying. 99 Hanover nurture some great young talent and book folk simply on merit but to say that generally the scene is fragmented is an understatement. TBH I don't give a flying fuck anymore about what goes on, we do our own thing and we work with people that inspire us and most importantly support us. We continually book folk that you will never have heard of that travel from all over the place to come to MFSB and that excites me. We have a guy coming over soon from Iceland called Tómas Freyr Hjaltason, he comes to a lot of our events and he is going to smash it when he plays. It's not all 'bout the big names and new undiscovered talent is very much part of the MFSB make up. Folk are hung up on big name DJ's but our lot trust us and support our line ups, no matter if they have heard of the DJ or not.
You have recently launched in Glasgow, how has MFSB been received over there and how do you think the crowds compare in each city?
It's an instant success and to be honest, there are a lot of the same faces. We have a travelling crowd which is great but we are getting more and more Glasgow folk each month.
One of the things that we love about the brand is that despite some very cool guest bookings you have remained very focused on promoting your resident DJ's first and foremost. What do you think makes a great MFSB resident?
Well I touched on that a bit in a question above, we have some regular guests. It's all about diversity though, a LOT of the folk that play have massive musical depth and they are not one genre trick ponies. Myself, I collect Northern right through to new release House and many of our guests can cover a few bases too, as can Dave. Dave is a great asset to MFSB, he has great musical integrity and he gets our vision and he gets me LOL.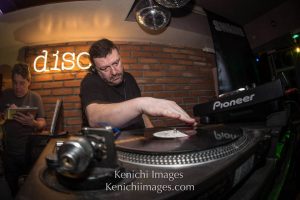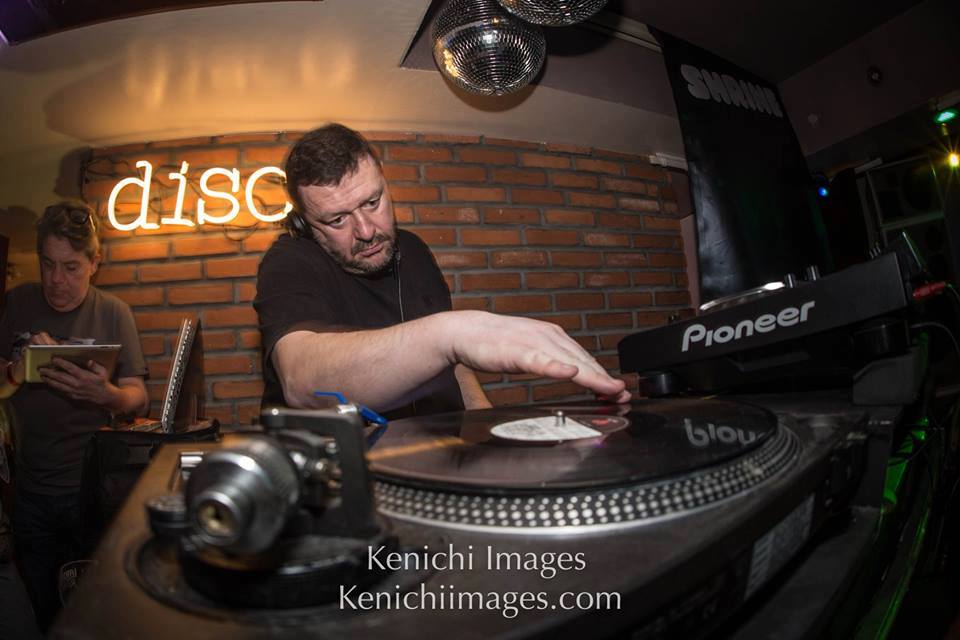 David Elders
Your next event in Edinburgh is with the legendary songstress Jocelyn Brown which is an amazing coup, what has the reaction been like to that event and what can your guests expect from MFSB that night?
It's been insane; it sold out in days and 2.5 months in advance. We have sent tickets out to all over the UK. Two rooms, Rare Soul, Jazz Funk upstairs, New House and Boogie 'n' rare Disco downstairs. Definitely going to be shying away from Disco edits myself though, it's time to expand the horizons. There is so much great new music out there AND untouched Boogie, Disco AND album cuts, remember them?
Please can you pick 3 tracks each which are quintessentially MFSB.
Yogi:
Joubert Singers – Stand On The Word
Oscar P & Swift – The Drum (ZuluMafia Dance Mix)
Mystic – House Girl (Mike's Dunn For The Funn Of It Mix)
Dave:
Hardest question ever as there's so many potential tunes to pick – ok, some which would probably best sum it up for me…
Black Science Orchestra – Downtown Science
Album-only instrumental cut that for me kinda sums up MFSB quite well – not a hit, not a well-known track or one that I've ever heard played by anyone else but amazingly musical and bridges the gaps between eras and genres to great effect
3 Winans Brothers feat. Karen Clark Sheard – I Choose You (Louie Vega Chosen Dub)
I started playing this heavily as soon as it dropped and it rapidly became a bit of an MFSB anthem. Still always gets the right reaction J
Joe Smooth – Promised Land
LOL was gonna pick Joubert Singers – Stand On The Word as my final track but Yogi had already claimed it so gotta go with one that the MFSB crowd regard as one of the tracks that they think of with us – no explanation necessary
As we head into the New Year what are your plans to develop MFSB in 2019? Are there any more cities in the pipeline?
Yeah, mo' cities and a Friday afternoon MFSB….There is also an all niter planned but we still have work to do on these. More unknown guests and some BIG surprises as usual.
For more info on MFSB check
Facebook: https://www.facebook.com/MuthaFunkinSoulfulBeats/
Tags:
Clubbing
,
David Elders
,
disco
,
edinburgh
,
house music
,
mfsb
,
Yogi Haughton