Satin Jackets – 7 Tracks Which Have Massively Influenced My Career (LV Legends)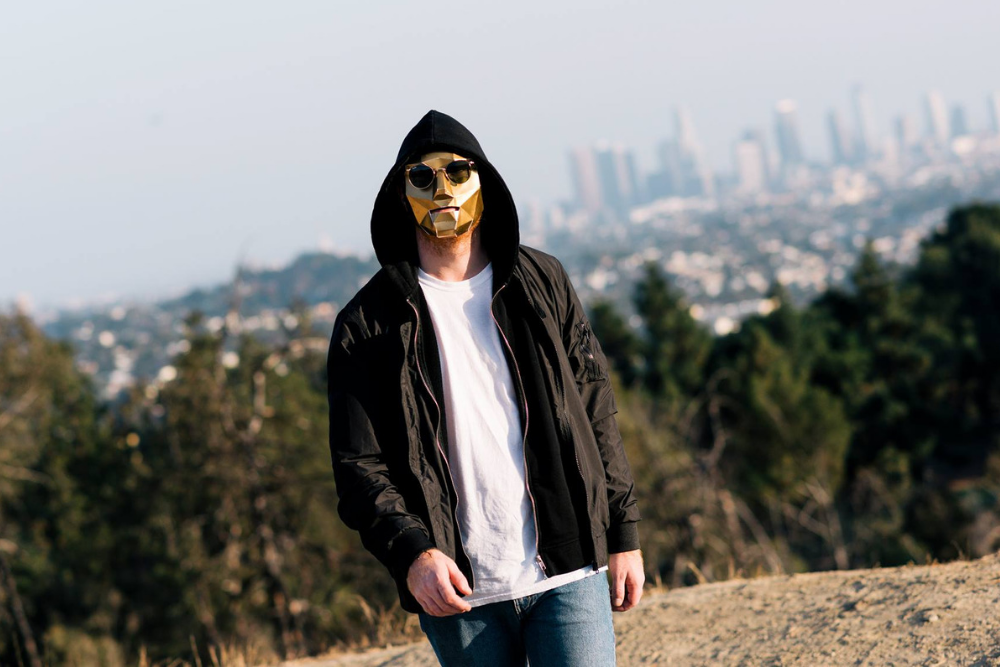 Satin Jackets – 7 Tracks Which Have Massively Influenced My Career (LV Legends).
Feature photo by Claudia Lech.
Formed in 2012 by Tim Bernhardt as a way to explore his love of Disco 'Satin Jackets' rapidly became on of the stars of the blossoming Nu Disco scene.
Scoring a perfect start to his career one of his first releases the brilliant 'You Make Me Feel Good' was picked up by legendary label Eskimo. It's a partnership which is still going strong to this day with Satin Jackets going on to build up an incredible discography of beautifully produced singles and remixes.
2016 saw Satin Jackets release his debut album 'Panorama Pacifico' which would go on to win huge press praise from key scene tastemakers including DJ and Mixmag. The album would go on to be streamed on Spotify more than 30 million times. A landmark moment for Satin Jackets, it would lead to DJ gigs across the globe.
Fast forward to 2018 and Satin Jackets have been in incredible form this year releasing a string of sublime tracks with collaborations from the likes of David Harks, Emma Brammer, Niya Wells and Anduze. Check out our review of his latest single Athena HERE and check the track below.
Not content to rest on his laurels Satin Jackets continues to grow as an artist and to develop his sound. This is an artist who's name already resonates throughout his scene. Ahead of what is shaping up to be another landmark year as Album number 2 is due out in 2019 we asked him to give us the tracks which have helped shape his DJ career. It's a superb list from Techno to Vocal house to deep house classics.
Laurent Garnier – Acid Eiffel
I have to admit, I have never actually played this one as a DJ but this is where it pretty much where it starts. It's not Deep House but Techno, a blissful thirteen minutes made by a music veteran. First time I heard it I was hypnotised by its beauty. Then I knew, I wanted to get into this Electronic music.
Moodymann – I Can't Kick This Feelin When It Hits
Another veteran straight from the source in Detroit. Hypnotising beauty as well spiced up with a Chic sample. This got played a lot during the golden times of Deep House in the second half of the 90s. It set the mood for a blissful night. I was working at the "Entity Record Store" and each week there was a parcel from Container Distribution in Hamburg that we fought over.
Mood II Swing – All Night Long
These guys were my heroes and this was their best track in my opinion. Garnished with an MJ synth sample and a great vocal. Very moody indeed. I played a lot of Mood II Swing in those days though.
Terence Parker – Love's Got Me High
I'm a big sucker for piano chords obviously. Terrence Parker got me into it. Sweet vocal as well. This is the much better version than on the Tribute release. Pure gold as the label already promises.
Round Two feat Andy Caine – New Day (Club Vocal Mix)
This record doesn't seem to be the best copy but the sound sure is original. Finest Detroit-style Deep House from the Basic Channel people in Berlin with a super smooth vocal. It still makes my heart melt when I hear this. Those unmatched sounds. I played this record so many times, I'm surprised it still works.
Solu Music feat Kimblee – Fade
Did I mention yet that I love vocals? Best to make sure. This vocal gives me goosebumps still. I'm not sure she's done anything else but this one probably doesn't get better anyway. Topped of with marvellous string works towards the end and a fine set of deep repetitive chords. Just perfect.
Kerri Chandler – Atmosphere (The Lost Dubs)
Ok, this one is quite popular. But with a reason. It's pretty much the very definition of Deep House. Do I see Dennis Ferrer printed on the label as well? It also says "Anthem". That pretty much nails it.
For more info on Satin Jackets check:
Facebook: https://www.facebook.com/satinjackets/
Soundcloud: https://soundcloud.com/satinjackets
Tags:
kerri chandler
,
Laurent Garnier
,
Legends
,
Mood II Swing
,
Moodymann
,
Round Two
,
satin jackets
,
Solu Music feat Kimblee
,
Terence Parker